Webinars
The "Nuts and Bolts" of Developing Health-related Behavioral Interventions: Applying the ORBIT Model to Your Research
Date: June 2, 2022
Time: 1 p.m. ET
Presenters: Susan M. Czajkowski, Ph.D., FABMR, Sylvie Naar, Ph.D., FABMR, Lynda Powell, Ph.D., FABMR and Kenneth Freedland, Ph.D., FAHA, FABMR
Cost: Registration is free for SBM members and $45 non-members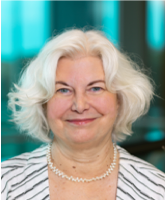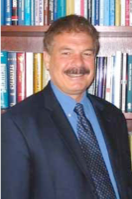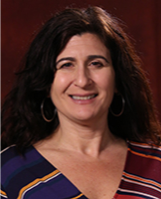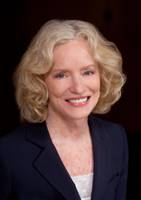 This course will provide investigators who are interested in the design and preliminary testing of health-related behavioral interventions an opportunity to (1) learn about the ORBIT model, a framework for developing, refining and testing behavioral treatments for chronic diseases (see http://psycnet.apa.org/psycinfo/2015-03938-001/); (2) identify the defining features and appropriate study designs and methods for each phase of the framework; and (3) apply knowledge about relevant designs, methodologies and funding opportunities for early-phase behavioral intervention research to their own behavioral treatment development projects. The course will consist of two parts, an in-person session (pre-conference course presented at the SBM Annual meeting in Baltimore) and a subsequent webinar. Those who did not attend the pre-conference course will still benefit from this webinar.
In this post-conference webinar, the speakers will provide more detailed information on funding opportunities that explicitly encourage use of the ORBIT model. They will also walk participants through specific examples of successful grant applications and publications that have used the ORBIT model and provide advice and tips for maximizing success in grant submissions and publications that are based on this model. This webinar is a continuation of the in-person course "Defining the ORBIT Model & its phases."
Dr. Susan Czajkowski is Chief of the Health Behaviors Research Branch (HBRB), Behavioral Research Program, Division of Cancer Control and Population Sciences, National Cancer Institute (NCI). She is an expert on psychosocial and behavioral risk factors for disease, including the development and testing of interventions for behavioral risk factors such as obesity, physical inactivity, adverse diets, and non-adherence to medical regimens. Other interests include research on the roles of social support and depression in disease risk and recovery and the assessment of health-related quality of life and psychosocial functioning in patients with chronic diseases. Prior to joining the NCI, Dr. Czajkowski was a Program Director at the National Heart, Lung and Blood Institute, where she managed research initiatives testing interventions to improve adherence to lifestyle and medical therapies in patient populations, including in minority patients and the medically underserved, and was Project Officer for the Enhancing Recovery in Coronary Heart Disease (ENRICHD) Patients Study, a large, multicenter randomized clinical trial to evaluate the effects of treating depression and low social support on survival and recurrent events in myocardial infarction patients. Dr. Czajkowski was also the lead Project Officer for the Obesity Related Behavioral Intervention Trials (ORBIT) Consortium, a cooperative agreement program supporting seven research sites across the U.S. with the goal of translating findings from basic research on human behavior into more effective interventions to alter obesity-related health behaviors (e.g., diet, physical activity). As part of the ORBIT consortium, Dr. Czajkowski led the development of the ORBIT model for designing and testing behavioral treatments for chronic diseases. Dr. Czajkowski is a Fellow in the Society of Behavioral Medicine, and served as President of the Academy of Behavioral Medicine Research (2014 - 2015).
Dr. Sylvie Naar is the Distinguished Endowed Professor in the College of Medicine's department of Behavioral Sciences and Social Medicine at Florida State University, where she is the founding Director of the Center for Translational Behavioral Science. She is trained as a pediatric health psychologist and has conducted health disparities research with minority youth for the past 20 years. She has had several federally funded projects developing and evaluating interventions to improve health behaviors in adolescents across the translational spectrum, from early phase trials to implementation science studies. She has both clinical and research expertise in behavioral interventions for youth living with HIV focusing on adherence to medications, adherence to appointments, substance use and sexual risk. She has had several federally funded projects utilizing Motivational Interviewing (MI) to improve health behaviors in adolescents both in randomized clinical trials and in implementation evaluation contexts. She has had experience in multisite evaluation studies of complex, multilevel interventions for Health Resource and Service Administration's Special Projects of National Significance and NIH clinical trials. She has worked with the Adolescent Trials Network for many years. She has been Principal Investigator on two multisite trials within the Adolescent Trials Network for HIV/AIDS, and she is current Principal Investigator of one of the three ATN centers. Finally, she is a national and international expert on Motivational Interviewing, with particular emphasis on adolescents and young adults. Dr. Naar is a member of MINT (Motivational Interviewing Network of Trainers). She has worked closely with the developers of MI (Miller and Rollnick) to author the first textbook focusing on adolescents and young adults for Guilford Press' Motivational Interviewing series. She has provided numerous MI trainings to agencies and treatment organizations locally, nationally and internationally. Both her training and her research have utilized practitioners from multiple disciplines including community health workers to deliver MI.
Dr. Kenneth Freedland is a Professor of Psychiatry and Psychology at Washington University School of Medicine in St. Louis. He is the Editor-in-Chief of Health Psychology and the Program Director of the annual NIH Summer Institute on Randomized Behavioral Clinical Trials. His main areas of methodological expertise in health-related behavioral intervention research are in the selection and design of comparators for RCTs and in the design and uses of feasibility and pilot studies. He chaired the NIH/OBSSR Expert Panel on Comparator Group Selection in Behavioral and Social Science Clinical Trials and has published several papers and chapters on comparators in behavioral trials and on feasibility and pilot studies in behavioral intervention research. He is also the author of the Purpose-Guided Trial Design (PGTD) framework, a heuristic guide to designing behavioral trials. His research focuses primarily on the role and treatment of depression, stress, anxiety, and self-care in patients with heart disease, with an emphasis on heart failure. He has been involved in clinical research on patients with other chronic medical conditions as well. He has been a co-investigator or principal investigator on single-site and multicenter trials of behavioral interventions, primarily for patients with heart disease but also for patients with other conditions. He has served on several NIH study sections and NIH and VA special emphasis panels, the National Heart, Lung, and Blood Institute's single-site and multicenter clinical trial review committees, and the DSMBs for several randomized controlled trials. Prior to his current involvement in Health Psychology, Dr. Freedland was an Associate Editor of Psychosomatic Medicine for over 10 years, chaired the Publications and Communications Council of the Society of Behavioral Medicine, and was the Associate Editor for Behavioral Medicine for the Hogrefe series on Advances in Psychotherapy: Evidence-Based Practice. He is a fellow of the American Heart Association and of the Society of Behavioral Medicine, a founding fellow of the Academy of Cognitive Therapy (ACT) and an ACT-certified consultant/trainer, a former member of Council of the American Psychosomatic Society, a past Chair of the American Heart Association's Behavior Change Committee, and a past President and Treasurer of the Academy of Behavioral Medicine Research.
Dr. Lynda Powell is the Charles J. and Margaret Roberts Professor of Preventive Medicine, Medicine (Cardiology), Behavioral Sciences, and Pharmacology, and is Chair of the Department of Preventive Medicine at Rush University Medical Center in Chicago. She is internationally recognized as an expert in the design and conduct of behavioral randomized clinical trials. She has been a past Principal Investigator of five major randomized behavioral trials, the Principal Investigator of a National Heart, Lung, and Blood Institute-sponsored P50 center aimed at developing and testing multi-level behavioral treatments to reduce cardiopulmonary disparities, and the Principal Investigator of the Chicago site of the NHLBI-sponsored Obesity-Related Behavioral Intervention Trials (ORBIT) network. The Chicago ORBIT site was aimed at developing a multi-component, multilevel lifestyle treatment to prevent the menopause-related progression of visceral fat in mid-life women. Dr. Powell was the Director of the OBSSR-sponsored Workshop "Translating Ideas into Interventions: The Process of Developing Health-Related Behavioral Interventions," Director of the OBSSR-sponsored Workshop on "Controversies in Behavioral Randomized Clinical Trials," and participant in the NIH-NCAAM "Workshop on Control Groups." She is a founding faculty member of the NIH/OBSSR-sponsored Summer Institute for Randomized Clinical Trials Involving Behavioral Interventions (since 2001), and served as a Co-Director of the Institute (2008-2013). In that capacity, she has trained approximately 800 past graduates. She has or currently mentors approximately 65 junior faculty in or outside of her Department in behavioral clinical trial methodology. Dr. Powell has been invited to present on behavioral trial methodology at the annual meetings of the American Heart Association, the American College of Cardiology, the American Psychosomatic Society, the Society for Behavioral Medicine, the Society for Clinical Trials, and the International Society for Behavioral Medicine. She was an invited member of the NIH National Advisory Council for Complementary and Integrative Health (NCCIH) (2011-2015). She was a Fellow at the Stanford Center for Advanced Studies in Behavioral Sciences, 2015-2016. She is co-developer of the ORBIT model for behavioral intervention development. She is leading a new six-year, multi-site behavioral trial aimed at determining if a multi-component lifestyle intervention can promote a sustained two-year remission of the metabolic syndrome. Along with her co-authors, Ken Freedland and Peter Kaufmann, she is publishing a book on the unique challenges posed by clinical trials involving behavioral interventions entitled "Behavioral Clinical Trials for Chronic Diseases. Scientific Foundations" (Springer, 2021).
Sexual and Reproductive Health in Military Settings
Date: June 16, 2022
Time: 1 p.m. ET
Presenters: Sara Vargas, PhD, Kade Thornton
Cost: Registration is free for SBM members and $45 non-members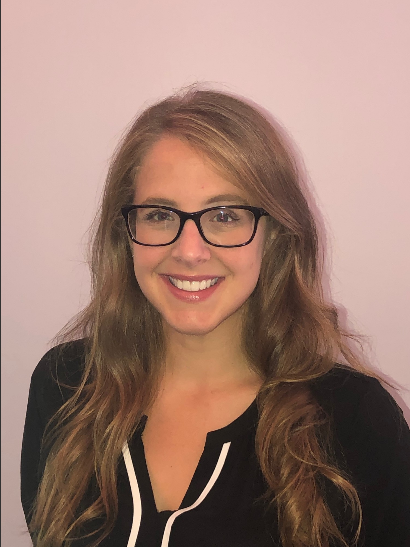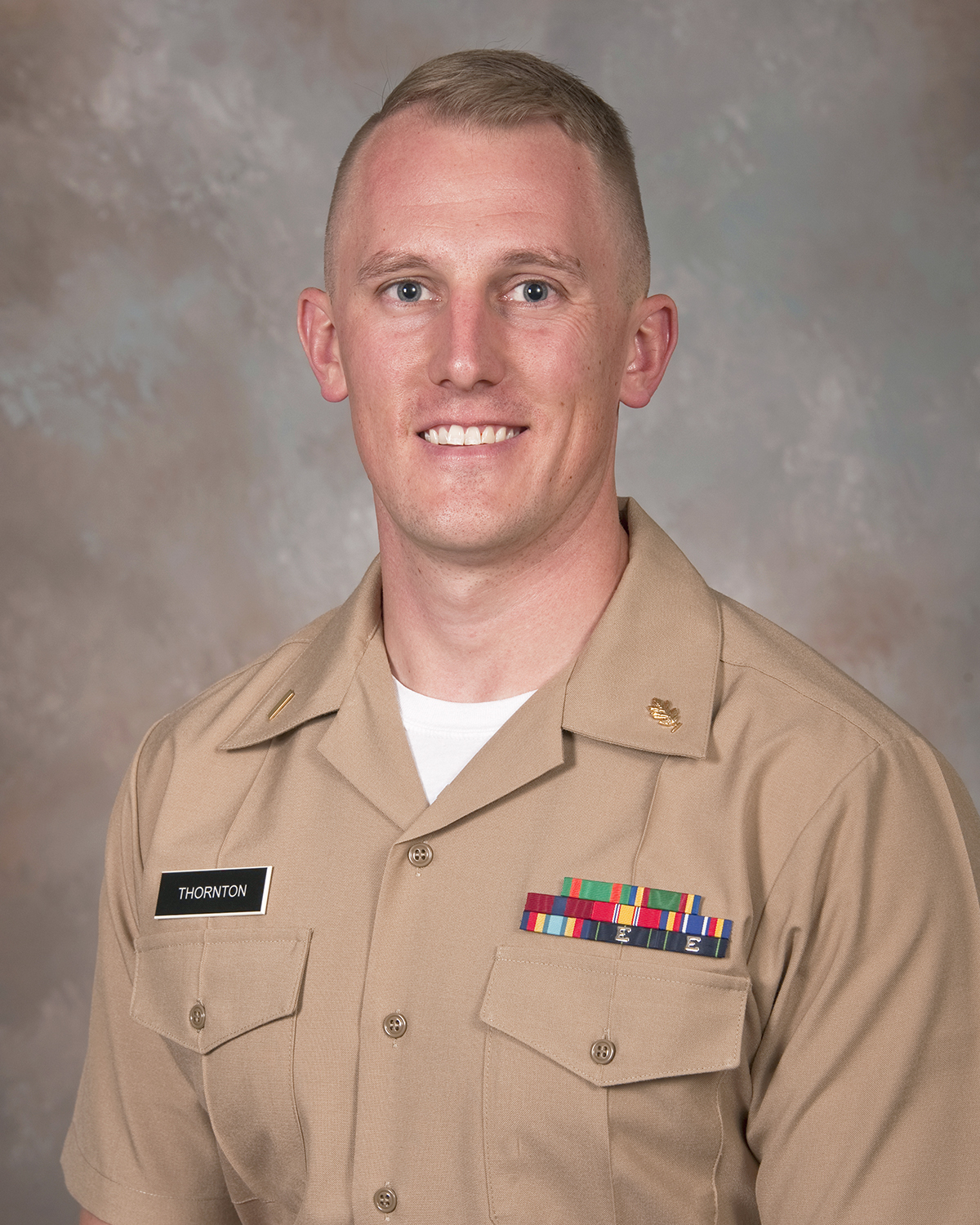 The MARSH Research Program, a military-civilian research partnership, has developed a smartphone application (Mission Wellness) to increase knowledge, motivation, and behavioral skills to reduce health-risking sexual behaviors among active-duty US military service members. Mission Wellness is grounded in theory and informed by input from end users and military healthcare providers. The purpose of this webinar is to highlight unique sexual and reproductive health needs in military settings and to share lessons learned from the formative literature review and needs assessment, the development and programming of the mobile application, and the implementation of an ongoing cross-service optimization trial.
Sara Vargas, PhD, is Assistant Professor (Research) in the Department of Psychiatry and Human Behavior at Brown Medical School and Research Scientist at the Center for Behavioral and Preventive Medicine at the Miriam Hospital in Providence, Rhode Island. Dr. Vargas applies quantitative, qualitative, and community-based participatory research methods to the development of assessment tools and interventions to enable people to have equitable access to the knowledge, motivation, and skills needed to engage in healthy behaviors and lifestyles. She co-leads the MARSH Research Program with Dr. Ryan Landoll at the Uniformed Services University of the Health Sciences. MARSH is developing and evaluating the Mission Wellness mobile application to promote sexual and reproductive health among active duty US servicemembers.
Twitter: @phd_vargas
LTJG Kade Thornton, M.S., is a doctoral candidate in the Department of Medical and Clinical Psychology at the Uniformed Services University of the Health Sciences in Bethesda, Maryland. LTJG Thornton's research broadly focuses on the translation of basic psychological science to clinical application in military population. He is currently a research assistant for the MARSH Research Program, working under the supervision of Dr. Sara Vargas and Dr. Ryan Landoll. MARSH is developing and evaluating the Mission Wellness mobile application to promote sexual and reproductive health among active-duty US service members.
Using social media to promote your professional identity
Date: August 25, 2022
Time: 1 p.m. ET
Presenters: Claire Conley, PhD, Sherry Pagoto, PhD and Mary Politi, PhD
Cost: Registration is free for SBM members and $45 non-members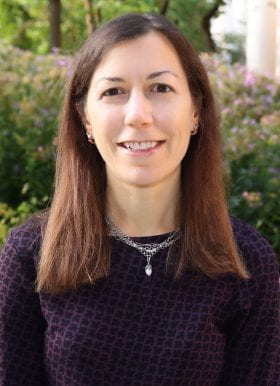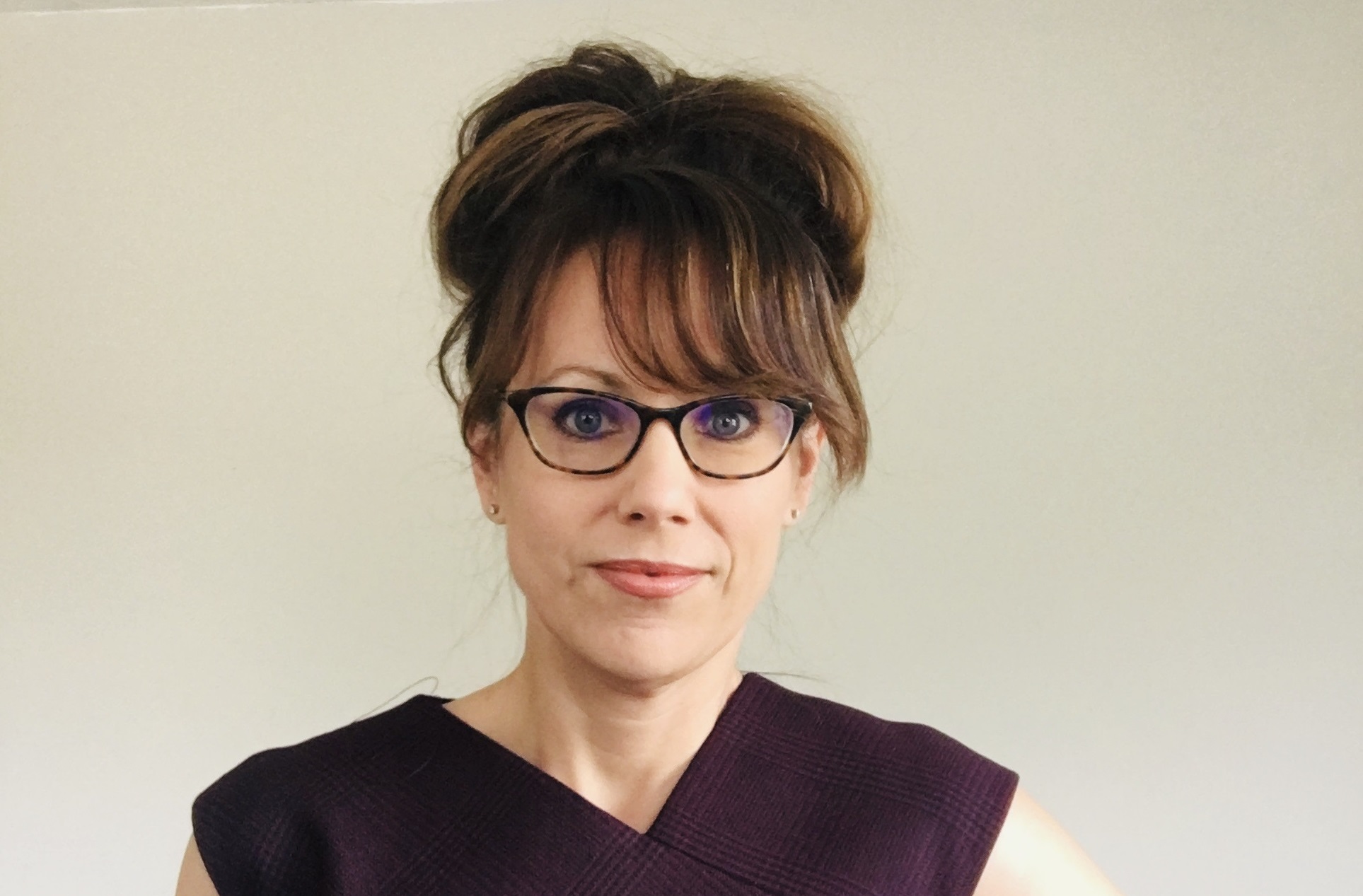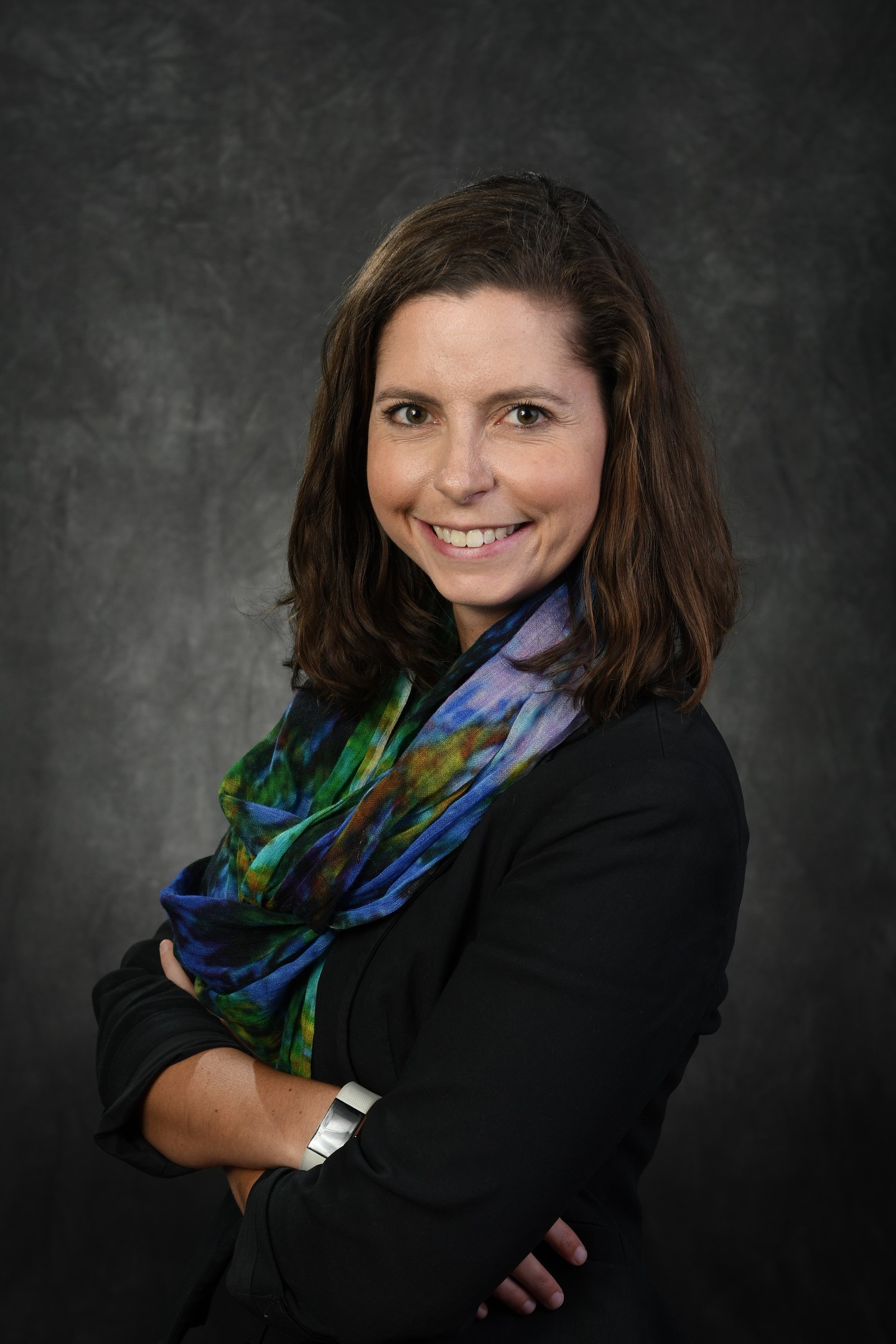 This webinar, featuring both early career and senior scholars, will teach participants how to effectively manage their professional identity online, particularly promoting scholarship through social media.
Dr. Conley obtained her PhD in clinical health psychology from the Ohio State University in 2018. She completed her post-doctoral training in the NCI-funded T32 Behavioral Oncology Training Program at Moffitt Cancer Center in Tampa, Florida. Dr. Conley's program of research broadly focuses on psychosocial issues across the cancer continuum, from prevention to end-of-life. Key themes of her work include: (1) quality of life and survivorship issues in breast cancer, (2) prevention and early detection among those at increased risk for breast cancer; and (3) expanding into other cancer types using a team science approach. Dr. Conley's research aims to promote health behavior change and improve quality of life in the context of cancer, with the ultimate goal of translating basic behavioral research into behavioral interventions. Dr. Conley is on Twitter @DrClaireC. She also manages the social media activity for the SBM Cancer SIG (periodic takeovers of @BehavioralMed), her academic department (@GeorgetownCPC), and the International Society of Behavioral Medicine (@IntSocBehMed).
Dr. Claire Conley's Twitter handle: @DrClaireC
Dr. Pagoto is a licensed clinical psychologist, Professor of Allied Health Sciences at UConn, Director of the UConn Center for mHealth and Social Media, and Past-President of the Society of Behavioral Medicine. Her research focuses on leveraging mobile technology and social media in the development and delivery of behavioral interventions targeting diet, physical activity, and cancer prevention. She has had federal funding for her program of research for 18 consecutive years, has published 219 papers in peer-reviewed journals on these topics, and was the 2014 recipient of the Obesity Society Pioneer in mHealth/eHealth. Devoted to science communication, she has contributed to the Washington Post, USA Today, US News and World Report, Chronicle of Higher Education, STAT News, Salon, Times Higher Education, MedCityNews, and Psychology Today.
Dr. Sherry Patogo's Twitter handle: @DrSherryPagoto
Dr. Politi is a health psychologist and Professor in the Division of Public Health Sciences at Washington University School of Medicine. Her primary research interests include health communication and shared decision making. Her work helps patients and the public understand health information, explore what is important to them when making health decisions, and collaborate to make evidence-informed decisions that meet their needs. She also trains health care professionals, public health advocates, and members of the public interested in shared decision-making and patient engagement. Dr. Politi works extensively with stakeholders to ensure her research is relevant to end users in clinical and community settings.
Dr. Mary Politi's Twitter handle: @mcpoliti
---
Webinar Recordings
---
---
---
---
---
---
---
---
---
---
---
---
---
---
---
---
---
---
---
---
---
---
---
---