Webinars
Making Sense of the Latest Developments in Decision-Making in MOST
Date: October 5, 2023
Time: 1 p.m. ET
Presenters: Jillian Strayhorn
Cost: Registration free for members, $45 for non-members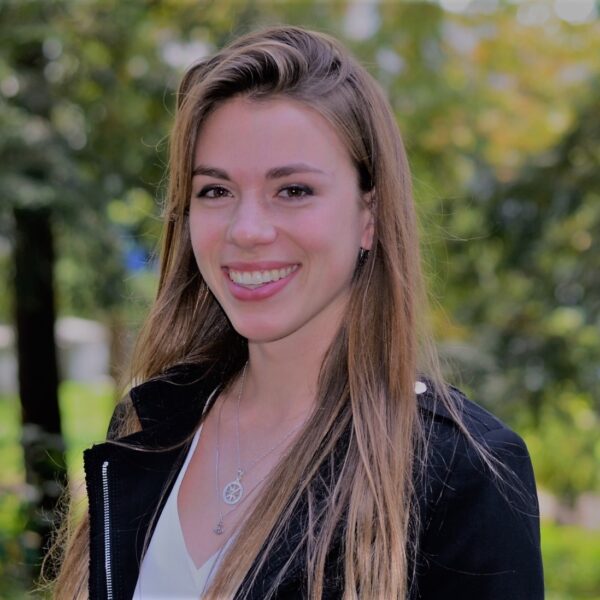 Decision-making is an exciting priority research area in intervention optimization. Lately, new advances have been made in the methods for selecting optimized interventions based on the empirical results of an optimization. Importantly, these advances have suggested a new set of best practices--and also opened new possibilities. This webinar will present an overview and then distill the latest advances into key recommendations for intervention scientists. The webinar will also provide time for Q&A and open discussion.
Dr. Jillian C. Strayhorn is a quantitative methodologist and Assistant Professor in the Department of Social and Behavioral Sciences at New York University School of Global Public Health. Her research focuses on developing and applying methods for complex multicriteria decision-making based on empirical data from optimization randomized control trials. Her professional mission is to facilitate more successful identification and advancement of optimized interventions that accomplish investigators' objectives. She holds a PhD from Pennsylvania State University and a BA from Cornell University. Twitter handle: @JillianStray
Ask Me Anything About R Grants
Date: October 26, 2023
Time: 1 p.m. ET
Presenters: Ekaterina Burduli, Julia Gardner, Katherine Duggan
Cost: Registration free for members, $45 for non-members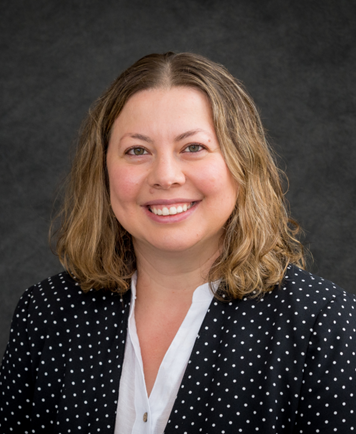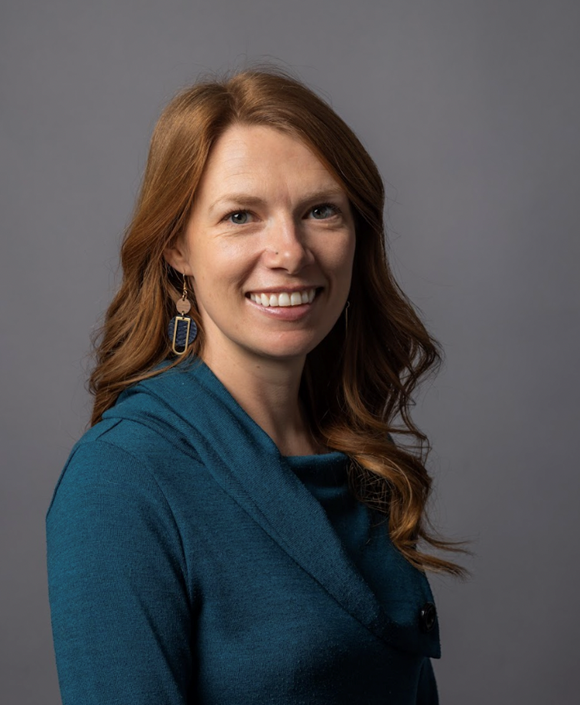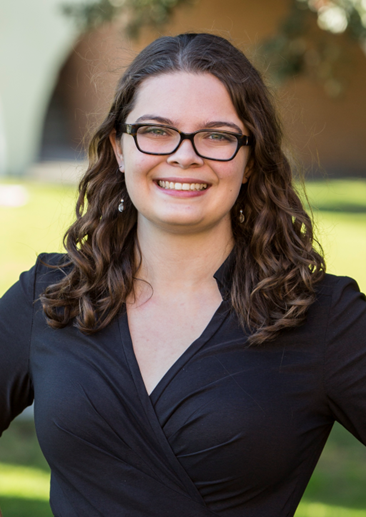 We will have 3 panelists with funded R-level grants (from different institutes and mechanisms) report on key suggestions and lessons learned regarding the submission process and getting funded. We will then have a Q&A for participants to ask panelists any questions.
Ekaterina Burduli, PhD is an assistant professor in the College of Nursing at Washington State University, Spokane. Her primary research focuses on the birth outcomes of women who use substances during pregnancy and their infants, and the development and implementation of novel interventions for perinatal women with substance use disorders. Dr. Burduli has over 40 peer-reviewed publications and has contributed to and leads several National Institutes of Health-funded grants, most notably a Mentored Research Scientist Development Award (K01) funded through the National Institute on Drug Abuse in which she is developing and testing a mobile caregiving education tool for perinatal women receiving opioid treatment. Dr. Burduli also has a high level of statistical methodology expertise in psychometrics, structural equation modeling, and clinical trial data analysis.
Julia Gardner, MPH, CHES is an Assistant Clinical Professor in the Department of Health Sciences at Northern Arizona University. Earning her MPH at the University of Arizona and pursuing a PhD in Interdisciplinary Health at NAU, her expertise spans health equity, disparities, eating behaviors, worksite wellness, and healthcare utilization. Julia is a co-investigator with PI Dr. Nanette "Gigi" Lopez on an R15 REAP grant titled, "Reducing risk factors for obesity and chronic diseases in Native American Casino employees through a culturally relevant micronutrient-dense plant-rich (mNDPR) dietary intervention," addressing Native Americans' elevated diabetes risk. This study aims to address the critical health disparities faced by Native Americans. By developing a culturally relevant micronutrient-dense plant-rich (mNDPR) dietary protocol and implementing a pilot randomized-controlled trial among Native American employees at a tribal Casino, this research seeks to improve health and wellness outcomes. Consistent with the specified objectives of the Academic Enhancement Research Award, this project will significantly increase research opportunities for students in the Health Sciences, providing the expertise and experience needed to develop skills and advance their careers. This vital research empowers future scientists by training undergraduate and graduate students in research methodology.
Katherine A. Duggan, PhD is a Social/Personality and Health Psychologist at North Dakota State University. Her interdisciplinary program of research focuses on sleep as a novel biobehavioral mechanism linking early life personality with multiple measures of later life health, including psychological well-being and self-rated health, cardiovascular biomarkers and disease risk, and all-cause mortality risk. Ultimately, the long-term vision of this research program is to develop causal models of personality-health relationships with the goal of promoting resilience and physical health, particularly in at-risk and vulnerable populations. Methodologically, this program of research spans multiple levels of analysis, including psychological (e.g., personality, stress), social (e.g., socioeconomic status), behavioral (e.g., sleep hygiene), and biological factors (e.g., sleep architecture, cardiovascular biomarkers) and their impact on psychological and physical health. In conducting this work, Kat leverages both archival prospective cohort studies as well as de novo cross-sectional, longitudinal, experimental, and intensive repeated measures burst designs using ecological momentary assessments, actigraphy, daily diary, and psychophysiological approaches. Across all studies, the goal is to precisely measure biopsychosocial phenotypes, as well as the temporal ordering of these factors with health and disease. Kat completed her BA (2010), MA (2012), and PhD (2016) degrees in Social/Personality Psychology at the University of California, Riverside. She then continued on to an NRSA Postdoctoral T32 Fellowship in Cardiovascular Behavioral Medicine at the University of Pittsburgh (2016-2019), before starting a tenure-track position in Psychology at North Dakota State University (2019-present). Kat's program of research is currently supported by the North Central Center for Rural Development, the National Science Foundation, and the National Institutes of Health.
Best Practices for Conducting Systematic Reviews of the Literature
Date: November 9, 2023
Time: 1 p.m. ET
Presenters: Christopher Pfledderer, Catherine Sabiston, Vincent Gosselin Boucher
Cost: Registration free for members, $45 for non-members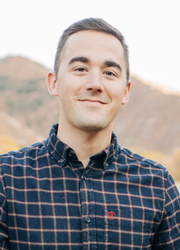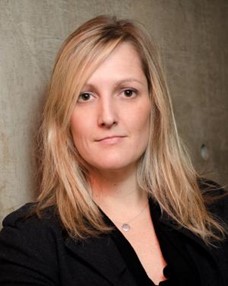 Conducting systematic reviews of the physical activity literature is critical for providing a robust foundation of evidence that can inform intervention development and implementation, policy decisions, and ultimately has the potential to improve public health. In this webinar, three researchers will discuss different aspects of conducting systematic reviews. These include, but are not limited to using text mining approaches for systematic reviews and the nuances of conducting scoping, rapid and umbrella reviews.
Designed to be interactive, this webinar structure will encourage live questions from the audience.
Dr. Christopher Pfledderer is an Assistant Professor in the Department of Health Promotion and Behavioral Sciences at UTHealth Houston School of Public Health in Austin and a faculty member at the Michael & Susan Dell Center for Healthy Living. His expertise relates to school-based physical activity promotion, optimization of childhood obesity-related interventions, and rural health promotion. Recently, his work has incorporated the complete 24-hour movement behavioral cycle and the barriers to and facilitators of meeting those guidelines.
Twitter Handle: @chrispfledderer
Catherine Sabiston, PhD holds a Canada Research Chair (Tier II) in physical activity and mental health to conduct research related to understanding physical activity, motivation, and mental health (including body image, physical self-perceptions, anxiety, depression, and stress). Her research focuses primarily on females across the lifespan and clinical populations that are the least active segments of the Canadian population.
Twitter Handle: @sabi_catz
Dr. Vincent Gosselin Boucher is a postdoctoral fellow working with Dr. Eli Puterman at the School of Kinesiology in the Fitness, Aging and STress (FAST) Laboratory. He obtained his PhD in Psychology from the Université du Québec à Montréal (UQAM) under the supervision of Dr. Kim L. Lavoie, where they developed a new communication competency assessment online platform for healthcare providers aiming to engage the patient in a discussion about changing their health behavior.
---
Webinar Recordings
Recordings of past Behavior Change Grand Rounds webinars are free for SBM members and available for purchase by non-members.

To view a recording:
---
Webinar Sponsorship Opportunities
SBM has hosted over 130 educational webinars since August 2017 with an average of 72 behavioral medicine professionals attending each webinar. Webinar topics are interdisciplinary with exciting discussions on wearable technology, digital health, career development, translational research, methodology and more. All webinars are stored indefinitely on the archive page of the SBM website where the community can access recordings at any time (average of 22 views per recording).
Host a Webinar - $3,000

This is a company-hosted sponsored webinar. Companies are required to submit a webinar form with topic information that is subject to approval by SBM. Additional benefits include the showing of a 30-second video advertisement (produced at company's expense), logo placement on the introduction slides, and logo placement on the webinar webpage, recordings, and promotional emails.
Branded Webinar - $1,000

This is webinar sponsorship opportunity includes branding recognition only on a pre-approved webinar topic and date. Benefits include the showing of a 30-second video advertisement (produced at company's expense), logo placement on the introduction slides, and logo placement on the webinar webpage, recordings, and promotional emails.
To sponsor a hosted or branded webinar, please fill out the application form and submit to SBM Development Manager, Eli Rehorst, at egonzalez-rehorst@sbm.org.