Webinars
---
Tips & Tricks for Virtual Networking and Presentations by the IPC SIG
Date: January 28, 2021
Time: 1 p.m. ET
Presenters: Katrina F. Mateo, PhD; Matthew Martin, PhD; Noel Quinn, PhD
Cost: Registration is free for SBM members and $45 for non-members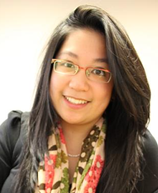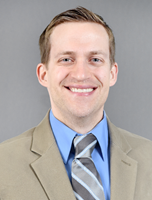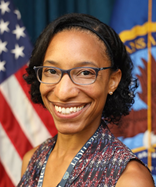 Attendees will hear from three experts on how to interact in the virtual environment. Experts will provide keys to success for initiating and fostering remote relationships. We will also promote discussion on increasing engagement, focus, and collaboration. We will also focus on unique barriers trainees and early career professionals have in these situations.
Katrina F. Mateo, PhD MPH received her PhD in Public Health (focus on community health and social sciences) from the CUNY Graduate School of Public Health and Health Policy, her Master in Public Health (MPH) degree from the Mailman School of Public Health at Columbia University, and her BA in Biology from Vassar College. She currently works at Regeneron Pharmaceuticals as a Patient Innovation Lead, responsible for the assessment, validation, and implementation of novel technologies to optimize trial implementation and reduce burden to patients in clinical research/trials. In her previous research roles (spans community-based, hospital, academic, start-up, and industry contexts), she conducted studies in the development and evaluation of digital health interventions and technologies among minority (Black/AA and Hispanic/Latino), low-income, and Veteran populations, and across a diversity of therapeutic areas (i.e. obesity, pain, health, ADHD, medication adherence, caregiving, eldercare), often working with community partners to collaboratively develop and/or evaluate interventions/technologies and also recruit for participants for studies. She is also deeply invested in patient/community health partnerships, mentorship/training to support the professional growth of junior researchers/professionals (especially women and persons-of-color), leading theory-based organizational change and transformation, as well as facilitating cross-sector and interdisciplinary collaboration. She is also an active member of several professional societies including the the Society of Behavioral Medicine (where she is currently the co-chair of the Behavioral Information & Technology SIG (BIT SIG) Early-Career/Trainee sub-committee, and was previously the BIT SIG student co-chair and member of the BIT SIG Social Media sub-committee) and the American Public Health Association. Follow Dr. Mateo on Twitter: @KatrinaFMateo
Matt Martin, PhD, LMFT, is Clinical Assistant Professor in the Doctor of Behavioral Health Program at Arizona State University where he teaches courses on healthcare quality improvement, substance use prevention, behavioral health integration, and motivational interviewing. Research interests include integrated care measurement, medical workforce development, and population health strategies in primary care. He has research affiliate appointments with the Cart T. Hayden Veterans Medical Center and the Mayo Clinic in Scottsdale. Prior to ASU, he served as Director of Behavioral Medicine at the Duke family medicine residency program in Fayetteville, North Carolina. Matt has 10 years of clinical experience including several years of practicing and managing integrated behavioral health services.
Dr. Noel Quinn received her Ph.D. in clinical psychology and behavioral medicine from the University of Maryland, Baltimore County in 2014 and is an alumna within the Meyerhoff Graduate Fellows Program. She currently serves as the Health Behavior Coordinator (HBC) for VA Connecticut Healthcare System, as well as the co-director of the Clinical Health Psychology Postdoctoral Residency. Dr. Quinn is responsible for coordinating the MOVE program, providing hospital-wide education (including motivational interviewing, patient-provider communication skills training, and clinician coaching) and health behavior change support to multiple programs throughout VA Connecticut. Dr. Quinn also serves as the Associate Program Director in the Center of Education (COE) in Interprofessional Primary Care. She is active in curriculum development, supervision, and interprofessional education. Her research interests are related to medical education, teaching, and training, and examining outcomes associated with self-perceptions of health. Her clinical interests are broadly based within integrated primary care.
---
Tips for Presenting Your Science at the 2021 Virtual Annual Meeting
Date: February 11, 2021
Time: 1 p.m. ET
Presenters: Dori Steinberg, PhD, RD
Cost: Registration is free for SBM members and non-members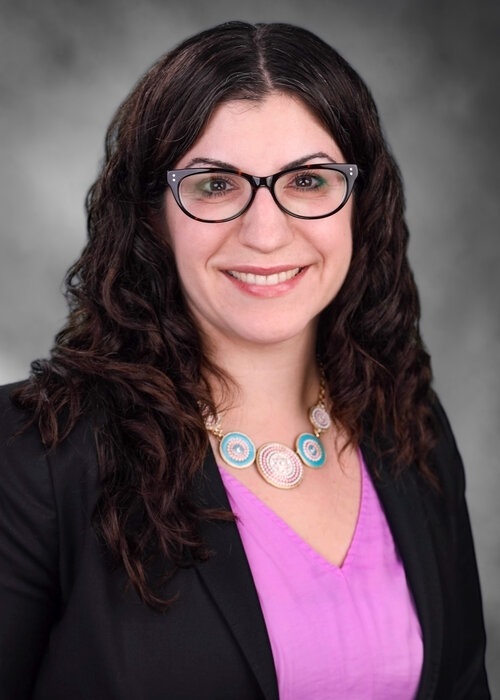 This webinar will review the presentation formats for the 2021 virtual annual meeting and provide tips on how to effectively communicate science and practice in a virtual environment. We will specifically review the different presentation formats, requirements for pre-recorded and live sessions in the virtual platform, ways to enhance engagement virtually, improving accessibility of research talks and spotlights, and how to effectively communicate your science/practice in a 2-min research spotlight.
Dori Steinberg, PhD, RD is the SBM Program Chair for 2021 Virtual Annual Meeting. She is the Director of Research at Equip Health and Associate Professor at Duke University. Dori is also registered dietitian and has dedicated her career to improving health and diet quality using digital health tools. Read more about Dori and her research here.
---
Webinar Recordings
---
---
---
---
---
---
---
---
---
---
---
---
---
---
---
---
---
---
---
---
---
---
---
---
---
---
---
---
---
---
---
---
---
---
---
---
---
---
---