President's Message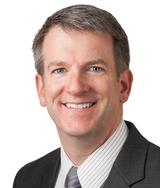 I have great news to share! Summer has arrived and brought with it a glimmer of hope. There is a growing sense that we may be entering the new normal as vaccination rates climb and our institutions roll out their return-to-work policies. But we are not in the clear—at least not yet. We need to heal from this collective trauma. And as we begin our healing, I encourage us all to reflect on both how we changed, by design and by default, over the past year, and the changes we still need to thrive in our new normal.
The theme for our 2022 annual meeting is "The Urgency of Adaptation." This theme was not my original idea for the upcoming year. But as the months passed, it was the only theme that mattered or even made sense for this year. We are living at the confluence of three public health tragedies caused by the climate crisis, systemic racism, and the COVID-19 pandemic. Each threatens our health and well-being; each also invites us to adapt and revitalize our work both individually and collectively. Thus, our challenge is clear.
After 2 years of virtual meetings, I know many are excited to return to an in-person meeting. I am pleased to announce that the Society's 43rd Annual Meeting & Scientific Sessions will be held from April 6-9, 2022, at the Hilton Baltimore Inner Harbor Hotel in Baltimore, MD. Please mark those dates on your calendar and prepare for an intellectually stimulating professional meeting and a joyous reunion with friends and colleagues!
Baltimore is easy to access by planes, trains, and automobiles—even by boat! We hope that the proximity to Washington, DC, will enable many of our colleagues in the federal government to join us for the meeting. The hotel itself is a gem. It was renovated during the pandemic and looks brand new. It overlooks the beautiful Camden Yards ballpark and is a short walk to all of the attractions and restaurants in the Inner Harbor.
Many conferences this fall/winter will be virtual events so SBM2022 may be one of your first opportunities to free yourself from the clutches of your webcam and gather in person with colleagues from around the world. Of course, the pandemic is ongoing and public health guidance is evolving rapidly. Rest assured that we are monitoring events closely and will adjust our meeting plans as needed to ensure the safety of attendees.
Dr. Ellen Beckjord is chairing our Program Committee and working hard to curate an inspiring, innovative, inclusive, and intellectually enriching meeting experience for attendees, presenters, and guests. The meeting will kick off at 4 p.m. on April 6 with a welcome session that promises to be memorable—please put it on your calendars now! Work-life boundaries have blurred during the pandemic, so we are going to start sessions a bit later in the morning and try to end them a bit earlier in the evening. We are adding midday flexibility to facilitate lunches between colleagues and friends who have not seen each other in a few years. We are keeping the networking sessions that received rave reviews at last year's meeting, and extending the (live and recorded) research spotlights—a brief format designed to convey the essence of a research question, method, finding, and conclusion with maximal impact.
The abstract portal will open for submissions in a few weeks. On behalf of Ellen and the Program Committee, I invite you to submit your best work to enrich our Annual Meeting & Scientific Sessions. We look forward to seeing you at our society's long-awaited reunion in Baltimore!

Until then, be well,
David