President's Message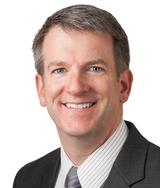 Like many of you, I recently returned to the classroom after many months of video-mediated interactions. It was uplifting to see students in-person again. The excitement has been palpable, even with masks blocking smiles (theirs and mine). But it's still different from any fall semester that I remember. Behind the excitement and masks, many of us feel exhausted. Eighteen months of stress, distancing, home school, remote work, illness, caregiving, and loss has taken its toll. If you're feeling tired and overwhelmed, you are not alone.
There is good news. In the weeks ahead, the pandemic should slowly begin to release its grip on our daily lives. We will resume discovering the new normal that teased us before the delta variant arrived. We will soon be able to shift our attention to the future possibilities we want to create. And in doing so, we will revitalize ourselves by finding new meaning in our post-pandemic lives.

Baltimore, Here We Come
Our Annual Meeting from April 6-9, 2022, in Baltimore, MD, will help to revitalize us by creating a forum to reconnect with friends and colleagues we may not have seen in years. I recently visited the conference site with 2022 Program Chair Dr. Ellen Beckjord, SBM Executive Director Ms. Lindsay Bullock, and SBM Meetings Manager Ms. Rachel Mizar. It is fantastic! You can find some impressions from that visit in a thread I posted online. Dr. Beckjord and I also took the opportunity to film messages describing the meeting plans and inviting submissions.
The abstract submission portal just closed and we received over 1,060 submissions, 11% more than we received for the 2021 Annual Meeting. The portal will re-open in mid-October for rapid communication abstract submissions. I hope you will all be able to submit and share your work with your colleagues in Baltimore.
At this point, nobody knows whether April 2022 will look more like April in 2019, 2020, or 2021. We currently believe that an in-person meeting will be safe in April but continue to monitor the public health situation closely, tracking what is working well at other conferences and developing extensive plans so we can host a safe and rewarding meeting for attendees. We also have contingency plans in the event that it is not possible to meet safely in-person.
Our recent pulse survey of members and past meeting attendees indicated that 98% reported being fully vaccinated against COVID-19 (25% response rate). The city of Baltimore has been a model in their approach to preventing the spread of coronavirus. We drafted and are maintaining a list of answers to frequently asked questions about countermeasures to keep attendees safe (e.g., Will SBM require proof of vaccination or a negative COVID-19 test from meeting attendees?, Will SBM require meeting attendees to wear masks?, What is SBM doing to mitigate a high volume of people in the poster/exhibit hall?). Answers will be updated regularly as the meeting draws near and risks are more well-defined. The latest information will always be at your fingertips leading up to the meeting. On site, we plan to have a color-coded lanyard system to communicate individual preferences for physical distancing (red = I'm keeping my distance; yellow = I'm okay with talking but not touching; green = I'm okay with hugs and high-fives). Local testing and treatment sites will be posted prominently for attendees. And as I noted previously, we will only hold the meeting in person if we are confident that it is safe for attendees and the host community.

Behavioral Medicine's Expanded Role
In the previous issue of Outlook, I shared that the theme of the 2022 annual meeting is "The Urgency of Adaptation." This theme reflects the need for behavioral medicine to play a greater role in the three public health tragedies of our day: the climate crisis, systemic racism, and the pandemic. The Program Committee has been working hard to invite an inclusive slate of keynotes and master lecturers to stimulate our thinking and discussions. It's a phenomenal line-up so far and, once finalized, I can't wait to share it with all of you.
The climate crisis in particular has been on my mind a lot as summer winds down. Floods in Tennessee and Western Europe, record-breaking extreme heat across the United States (especially in the Pacific Northwest), and forecasts for a more active Atlantic hurricane season are all in the headlines. The context of our daily lives is changing dramatically and will have spillover effects on our health. I made a short video in the heat of the summer to share some thoughts about how increasing heat stress alone is going to impact our work in behavioral medicine. Our expertise in health behavior change is desperately needed to help address some of the health sequelae of the increasingly extreme weather conditions around us.

We're All in This Together
Amid everything else on our plates, it's easy to lose sight of the fact that SBM is active for members all year. We are producing a steady flow of policy briefs and sign-ons, new webinars for professional development, and journal articles to document our scientific progress. We are nominating members to serve on scientific review groups at the NIH, and running leadership institutes to prepare the next generation of academic and scientific leaders. We are working to endow awards for members that honor prized colleagues and mentors, and to invest in our members' aspirations for SBM to lead in science communication, leadership development, and policy advocacy. We are working year-round to raise the visibility of behavioral medicine and help our members' work have the greatest impact on public health.
I am excited to see you all in April, learn from you, and discuss how our field can broaden its scope of influence so we aren't the best-kept secret in the biomedical and behavioral sciences. In the meantime, please take care of yourselves. The past 18 months have been taxing and it will take us all time to recover. Thankfully we are all in this together, and that gives me confidence that we will come out of this period more resilient than ever.