Monica Baskin Diversity Institute for Emerging Leaders
Applications for the 2023-24 Monica Baskin Diversity Institute are now closed.

Early-career scientists and clinicians are often presented with wonderful opportunities but also experience unique challenges as they enter the behavioral medicine workforce. Early-career professionals are likely responsible for simultaneously developing or contributing to a portfolio of research, establishing a clinical practice, teaching, and/or performing administrative roles within and outside of their organization for the first time. Exceling in these roles may be particularly challenging when professionals are also trying to ensure that their work and career is informed by principles of diversity, equity, and inclusion. A strong understanding of these principles and how they can be incorporated into one's career can improve effectiveness and increase their impact. However, early-career professionals, especially those from underrepresented backgrounds, may not have the opportunity to think deeply about issues of diversity, equity, and inclusion and how these concepts can be integrated into their career and leadership journey. The development of early-career leaders and the principles of diversity and inclusion are priorities for the Society of Behavioral Medicine (SBM). Therefore, we are pleased to announce SBM's third annual Monica Baskin Diversity Institute for Emerging Leaders, launching during the 2023 SBM Annual Meeting.

Institute Overview
The purpose of the SBM Monica Baskin Diversity Institute for Emerging Leaders is to help early-career SBM members from diverse backgrounds or those who are working with those from underrepresented populations develop into equitable and thoughtful leaders by fostering a deep understanding of the principles of diversity and inclusion. At the conclusion of the year-long institute, you will be able to recognize your "blind spots" related to diversity and inclusion; respond to challenges related to diversity and inclusion; and implement and/or advocate for inclusive practices or policies within your sphere of influence (e.g., lab, department). Following a 1-day in-person workshop, you will continually deepen your understanding of diversity and inclusion through quarterly learning opportunities and regular small group sessions with your peers and mentors who are passionate about equity in behavioral medicine.
The institute is a year-long endeavor, limited to 25 selected individuals.
Applicants must have paid their 2023 SBM membership dues by the time they apply.
The institute kicks off with an intense, 1-day workshop that takes place before the 2023 SBM Annual Meeting, on Wednesday, April 26, 2023.
The institute provides mentoring and opportunities to network with peers throughout the year.
The cost is $475, including all materials, continental breakfast, and lunch.
Participants will be responsible for their travel and lodging.
The 2023 SBM Annual Meeting registration fee will be waived for accepted institute participants.
Applicants representing diverse backgrounds, as defined by SBM, are encouraged to apply.

SBM Definition of Diversity
The Society of Behavioral Medicine (SBM) defines diversity as the collective ways in which people and organizations are different and similar with respect to demographic characteristics, values, beliefs, experiences, backgrounds, and behaviors. The dimension of diversity include, but are not limited to, race, ethnicity, gender, gender identity, sexual orientation, language, culture, religion, mental and physical ability, class, education, immigration status, and professional discipline.
SBM seeks to actively engage individuals and organizations representing various backgrounds to support the mission and vision of our society.

Support the Monica Baskin Diversity Institute and Diversity Institute Fellows
Sponsoring a Monica Baskin Diversity Institute Fellow ensures the next generation of underrepresented leaders in behavioral medicine have both the tools and the confidence to guide our field into the future. The vast majority of our fellows personally fund the tuition for the Diversity Institute. Your support will help cover the cost of one fellow's meeting registration, institution tuition, and travel expenses.
Sponsor a Diversity Institute Fellow - $2,000
General Support for the Diversity Institute
FAQs
Who is "early-career"?
The meaning of "early-career" varies across the range of behavioral medicine careers. However, this institute is most appropriate for those who are completing their post-doctoral research or who have completed their terminal degree within the last 5 years. Ultimately, we will leave the determination to you, the SBM-member applicant. Applicants should explicitly state how they see themselves as early-career professionals and give specific examples of how their duties are indicative of this career stage.

If I'm accepted, how will the Monica Baskin Diversity Institute help me and my organization?
During the April 26, 2023, workshop, you will:
Undergo an intensive training in diversity, equity, and inclusion, with an emphasis on incorporating these principles into your career and leadership opportunities.
Meet with SBM leaders.
Enjoy lunch with other early-career behavioral medicine professionals and mentors.
Become part of a small cohort that will stay connected throughout the year and teleconference with an institute mentor.
Identify future opportunities to promote diversity, equity, and inclusion and develop an action plan for pursuing these opportunities throughout the year with an emphasis on incorporating diversity and inclusion.
Throughout the institute year (April 2023 through mid-April 2024):
Institute mentors will be available to your cohort for scheduled check-ins (based on the schedule of mentor and colleagues), helping you and your colleagues problem solve any challenges that you have implementing your action plan.
You will participate in quarterly learning opportunities to foster the continued understanding and engagement in diversity, equity, and inclusion work.
During the 2024 SBM Annual Meeting you will:
Be recognized as an emerging leader.
Present information about your journey to the incoming institute class.
Who is Dr. Monica Baskin?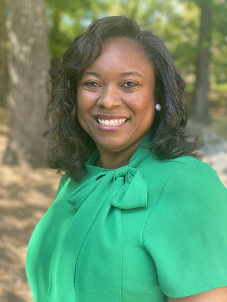 Dr. Monica Baskin is currently a is professor of medicine in the Division of Hematology/Oncology and associate director of community outreach and engagement at Hillman Cancer Center. She also serves as associate director of health equity at Hillman Cancer Center and assistant vice chancellor for community health equity within the Office of the Senior Vice Chancellor for the Health Sciences at Pitt. Prior to her position at the Hillman Cancer Center, Dr. Baskin was a Professor with tenure in the Division of Preventive Medicine and is the Vice Chair for Culture and Diversity in the Department of Medicine in the School of Medicine at The University of Alabama and Birmingham (UAB). Dr. Baskin has also been an active member of SBM since 2003, became a Fellow in 2017, and served as President in 2020-21. Dr. Baskin has continued to make diversity, equity, and inclusion efforts her top priority leading up to her presidency and during her presidency. She chaired the working group that recommended the institute be created, she made diversity the central focus of her presidency through SBM's strategic plan and the 2021 Annual Meeting program, and she spoke at the 2021 inaugural institute workshop. Without Dr. Baskin's leadership, the Diversity Institute would not exist today.

More about Dr. Baskin's accomplishments and history with DEI efforts here.


Why was the Diversity Institute named in honor of Dr. Monica Baskin?
In Fall 2021, SBM's Development Council and Diversity Institute Committee set out with an ambitious goal to raise $35,000 in honor of Monica Baskin, PhD, FSBM, to cover the Diversity Institute tuition for up to 150 young professionals from underrepresented backgrounds through 2027. Thank you to our generous donors for helping turn our dreams into a reality. Thanks to our donors, starting in 2023, we are able to cut the Diversity Institute tuition in half for early-career members and give them the opportunity to develop into effective, thoughtful leaders by fostering leadership skills and a deep understanding of the principles of diversity and inclusion through a year-long mentoring program.
Thank You Monica Baskin Diversity Institute for Emerging Leaders Organizing Committee
Courtney P. Bonner, PhD (Chair)
Kassandra Alcaraz, PhD, MPH
Charles Jonassaint, PhD, MHS
Robin M. Lally, PhD, MS, RN, AOCN, FAAN
Robert L. Newton, Jr., PhD
Megan J. Shen, PhD

Thank You Monica Baskin Diversity Institute for Emerging Leaders Donors
Platinum: $10,000+
RTI International
Gold: $5,000 - $9,999
UPMC Hillman Cancer Center
Silver: $1,000 - $4,999
University of Alabama at Birmingham Department of Medicine Chair's Office
University of Alabama at Birmingham Division of Preventative Medicine
University of Alabama at Birmingham O'Neal Comprehensive Cancer Center
Jamy Ard, MD
Shavon Arline-Bradley, MPH, Mdiv
Linda C. Baumann, PhD, RN, FAAN, FSBM
Cynthia Castro Sweet, PhD, FSBM
Sara Knight, PhD, FSBM
Shiriki Kumanyika, PhD, MPH
Veronica Njie-Carr, PhD
Melicia C. Whitt-Glover, PhD
Bronze: $500 - $999
Tiffany Carson, PhD, MPH
Deborah & Ernest Grimes
E. Amy Janke, PhD, FSBM
Copper: $1 - $499
| | | |
| --- | --- | --- |
| Ellen Beckjord, PhD, MPH, FSBM | Latesha E. Elopre, MD | Meghan Tipre, MD |
| Trishnee Bhurosy, PhD | Stephanie L. Fitzpatrick, PhD | Vanessa Vargas |
| Danielle Blanch Hartigan, PhD, MPH | Claudia Hardy, MPH | Carolyn Walsh, MA |
| Oscar Booker, MD | Leslie Hausmann, PhD | Angela Williams |
| Emily Capilouto | Dagoberto Heredia, PhD | Xuan Zhu, PhD |
| Heather Cole-Lewis, PhD | Michaela Kiernan, PhD | |
| Joy Deupree, PhD, MSN | Scherezade Mama, DrPH | |
| Elizabeth K. Do, PhD, MPH | Nathaniel Rutledge | |
| Raegan Durant, MD, MPH | Rachel Shelton, ScD, MPH | |