Press Registration
Editorial staff from print, broadcast, and online consumer media outlets, as well as healthcare trade publications, are invited to attend SBM's 2018 Annual Meeting. Members of the press must have valid credentials, such as a news outlet photo ID, professional journalism society membership card, or freelance proof of assignment. SBM does not issue press passes to book publishers; public relations staff; industry exhibitors; individuals representing advertising, marketing, or public relations firms; individuals creating analyses, reports, videos, or other products intended to be sold as a commodity to customers; or a media outlet's advertising, marketing, or sales representatives.
Members of the press must obtain an SBM press pass by filling out this registration form and returning it to Lindsay Bullock (press passes can then be picked up at the attendee check-in desk), or by visiting the registration desk on site. Members of the press will have registration fees waived, but are responsible for providing their own meals, accommodation, and travel.
An SBM press pass allows access to all public meeting sessions, including keynotes, master lecturers, panel discussions, paper sessions, poster sessions, and symposia. Press pass holders can also access ticketed courses and seminars at no charge.
SBM does not provide a dedicated press room, but the Annual Meeting has complimentary WiFi that can be used by members of the media. WiFi details available on site.
Embargoes
Research presented at the meeting is considered public as soon as it is presented. Request embargoed copies of research abstracts by emailing Lindsay Bullock.
Photos, Video, and Audio
Photography is allowed during all sessions. Video and audio recordings are not allowed because of continuing education regulations.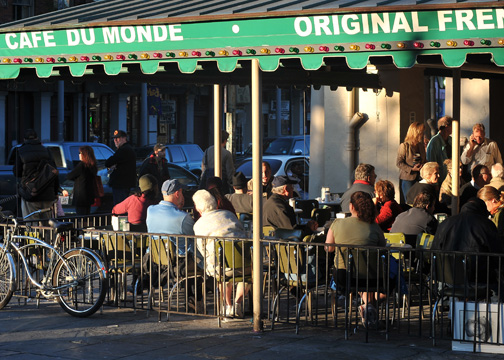 Photo courtesy New Orleans Convention and Visitors Bureau, and photographer Pat Garin.