About New Orleans
Want to figure out what to see and do in New Orleans when you're not attending Annual Meeting sessions? Need to know how to get around the city?
Check out the New Orlean's tourism website. They have an extensive attractions list to help you discover everything from nearby entertainment to where to find the best meal. You can even plan out your trip using their transportation tab.
Check Out the New Orleans Tourism Authority's List of 25 Fun and Free Things To Do
Take in the sights and sounds of Jackson Square, a good spot to take a rest, too.
Gallery hop in the Arts District along Julia Street on the first Saturday night of each month.
Join the parades during Carnival Season and Mardi Gras in New Orleans.
Stroll Royal and Chartres streets and window shop the arts, antiques and boutiques.
Enjoy French Quarter Festival every April, the South's largest free music festival.
Restaurant Suggestions from SBM's Local Arrangements Committee
Healthy, Walkable Lunch Stops
Suggested Dinner Options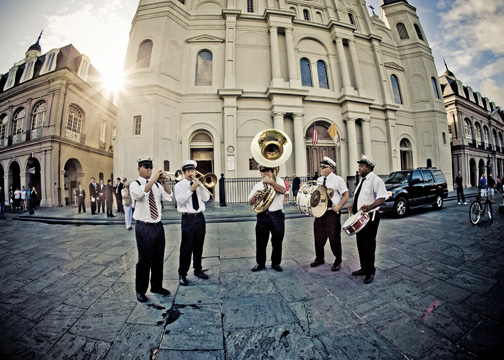 Photo courtesy New Orleans Convention and Visitors Bureau, and photographer Jen Amato.