Abstract Submission Process
Abstract submissions are now closed.
Abstracts MUST be submitted according to SBM's specific guidelines, using SBM's official CadmiumCD submission website. Abstracts may be submitted as an oral presentation (papers, symposia, panel discussions, or seminars) or poster presentation.
All abstract submissions will be peer reviewed. All accepted abstracts will be published in the Annual Meeting Supplement issue of Annals of Behavioral Medicine, an official journal of SBM. The supplement will serve as the official abstract publication for SBM's 39th Annual Meeting & Scientific Sessions.
Upon receipt of your submission, CadmiumCD will issue an email confirmation to the submitting author. Authors can expect to receive the email confirmation of their submission within 48 hours (or two business days) after submission. If you do not receive a confirmation email from the abstract system within 48 hours of submitting your abstract, contact Erin Trimmer.
For any questions regarding your submission or the abstract submission site, please contact the national office at (414) 918-3156 or at etrimmer@sbm.org. A staff person will follow up about your inquiry as soon as possible.
Special Submission Opportunities
When submitting your abstract, check boxes to be considered for these special opportunities.
Industry-Focused Poster Session Section: This special poster session section will highlight the translational research coming out of industry and industry-academia partnerships. Recipients of Small Business Innovation Research (SBIR) or Small Business Technology Transfer (STTR) grants are especially encouraged to participate.
Null Results Poster Session Section: This special poster session section will highlight findings that did not come out significant (statistically or clinically). Not all studies end as hypothesized, but much can still be learned from what doesn't go as planned.
Poster Mentoring Program: Student SBM members can have their poster presentations evaluated by a senior SBM members. Because of the Poster Mentoring Program's popularity, interested students are selected via a random drawing. Selected students are matched with senior members based on common behavioral medicine interests when possible. Those senior members then stop by the student's poster presentation to offer feedback and advice in person.
Submission Timeline
Abstracts
Opens: July 19, 2017, 8 a.m. ET
Closes: September 12, 2017, 11:59 p.m. ET
***Deadline extended to September 25, 2017, 11:59 p.m. ET
Notification: November 1, 2017
Rapid Communication Posters
Opens: November 7, 2017, 8 a.m. ET
Closes: January 5, 2018, 11:59 pm ET
***Deadline extended to January 8, 11:59 p.m. ET
Notification: February 8, 2018
Abstract Guidelines
Character Limit: There is a limit of 2,500 characters including spaces. The 2,500 character limit does not include title or author list.
Complete and Original Results: Each abstract should represent complete and original results. Submitting multiple abstracts in which the same data have been analyzed in different ways, or in which a study is subdivided into small sub-studies, is prohibited and will result in those abstracts being rejected. In addition, this action may result in the individual abstract authors being prohibited from submitting abstracts for future SBM annual meetings.
Empirical/Non-Empirical Research: Paper and poster abstracts submitted for presentation must be based on empirical research and report actual (not promised) results along with relevant statistics and significance values. In contrast, abstracts for informational sessions such as, seminars, panel discussions, and symposia might include empirical and/or non-empirical contributions.
Prior Publication Policy: Papers that have been published or presented elsewhere prior to the time of presentation at the 39th Annual Meeting & Scientific Sessions may not be submitted for consideration by SBM.
Abstract Presentation Limit: Authors are limited to participation as "presenter" in a maximum of three abstract submissions. Presenters of accepted abstracts should pre-register for the Annual Meeting by the early-bird deadline.
Presenter Registration: Each presenting author is responsible for his/her registration fee(s) as well as travel and housing costs. Presenters who are unable to attend the Annual Meeting should arrange for another individual to present the paper/poster in question. If changes to the listing of your presenting author are necessary, please notify the SBM national office (414) 918-3156 or info@sbm.org.
Withdrawn Abstracts: Abstract presenters who withdraw a presentation may be denied the right to submit an abstract for the 2019 SBM Annual Meeting. The only exceptions to this policy are (1) absence due to weather-related issues that hinder a presenter's travel to the meeting, (2) absence due to a work-related emergency, or (3) absence related to personal injury or family health emergency. Miscalculation of travel costs by the presenter does not qualify as an acceptable reason to withdraw one's abstract. In the event this occurs, no refunds will be given.
Abstract/Presentation Language: All abstract submissions must be in English. All presentations based on accepted abstract submissions must be made in English.
Thematic Submissions Encouraged: Submissions are especially encouraged that reflect the theme for the 39th Annual Meeting & Scientific Sessions: "Extending our Reach."
Abstract Acceptance Notification: If you DO NOT receive an email notification regarding your abstract submission by Wednesday, November 8, 2017, or by Thursday, February 8, 2018, for rapid abstracts, please email info@sbm.org.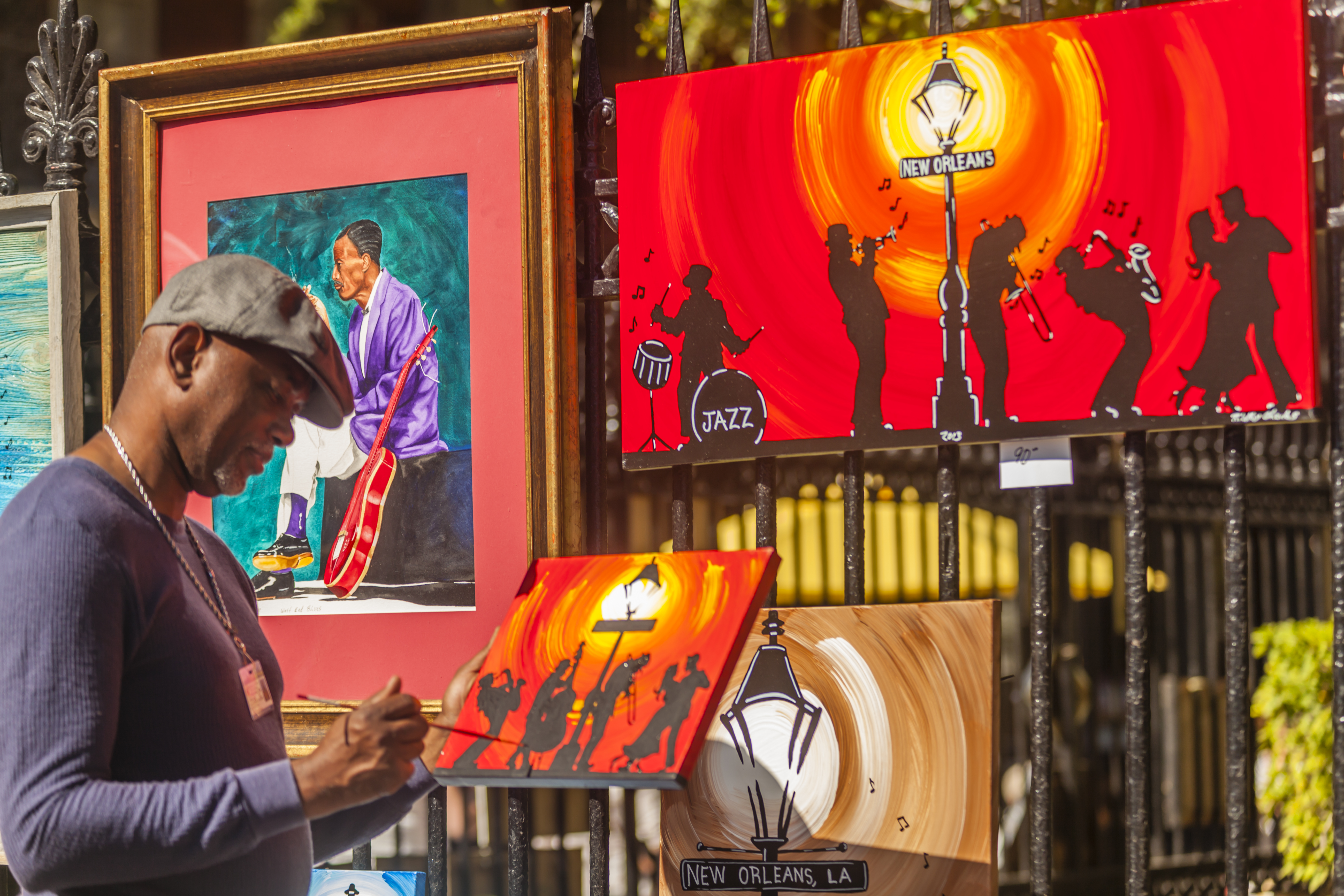 Photo courtesy New Orleans Convention and Visitors Bureau, and photographer Richard Nowitz.