Welcome to the 38th Annual Meeting & Scientific Sessions of the Society of Behavioral Medicine
Save the date for the 38th Annual Meeting & Scientific Sessions of the Society of Behavioral Medicine (SBM) to be held in beautiful San Diego, CA, from March 29 to April 1, 2017. The meeting will convene at the Hilton San Diego Bayfront. Built on the former site of a historic shipyard, at every window you can see the vast diversity of San Diego Bay.
Master Lecturers Announced
SBM is proud to welcome the following keynote speakers to the 2017 Annual Meeting! They will deliver talks on chronic pain, precision medicine, and other topics of critical importance.
| | |
| --- | --- |
| Francis J. Keefe, PhD, a recognized expert in biopsychosocial aspects of chronic pain, will talk about the current status of research on coping with pain, including novel strategies for understanding coping and enhancing coping skills. Dr. Keefe is the recipient of SBM's 2016 Distinguished Scientist Award and a professor of psychology and neuroscience at Duke University. | |
| | |
| --- | --- |
| Kate Lorig, DrPH, a dedicated patient advocate, will discuss chronic condition self-management from the patient and health care professional perspectives. Dr. Lorig is the recipient of SBM's 2016 Jessie Gruman Award for Health Engagement and the director of Stanford University's Patient Education Research Center. | |
| | |
| --- | --- |
| Frank J. Penedo, PhD, an expert in cancer care and survivorship, will provide examples of patient-centered and technology-based precision medicine approaches used in oncology settings. Dr. Penedo directs Lurie Comprehensive Cancer Center's Cancer Survivorship Institute and Northwestern University's Biopsychosocial Mechanisms and Health Outcomes Program. | |
Marjorie Kagawa-Singer, PhD, is an expert in health disparities and cultural competency training for health care professionals. Much of her work focuses in particular on Asian-American communities. Dr. Kagawa-Singer is an emeritus professor in the departments of Community Health Sciences and Asian American Studies at the University of California-Los Angeles Fielding School of Public Health.

Lecture scheduled for April 1 from 10 a.m. to 11 a.m. PT.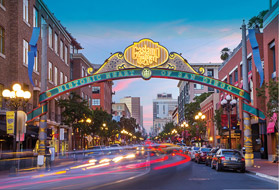 Important Dates
Early-Bird Registration Ends
February 28, 2017
Online Registration Ends
March 21, 2017
Announcements
The meeting program is now available. Use the program to view individual presentation abstracts and search for sessions by day, topic, speaker, and more.
Meeting registration is now closed. Register onsite beginning Wednesday, March 29 at 7 a.m.