Welcome to the 34th Annual Meeting & Scientific Sessions of the Society of Behavioral Medicine
We are excited to invite you to attend the 34th Annual Meeting & Scientific Sessions of the Society of Behavioral Medicine (SBM) to be held in San Francisco, California from March 20-23, 2013. The meeting will be held at the centrally-located Hilton Union Square, which will provide close access to many San Francisco attractions that highlight the rich and vibrant history of this spectacular and unique community.
The 2013 Annual Meeting program will showcase our theme, "Technology: the Excitement and the Evidence." San Francisco is a perfect venue for exploring the many ways that technological innovations are expanding the reach and impact of behavioral medicine. We will be partnering with the technology community to promote a rich exchange between private industry and behavioral medicine researchers and practitioners, as well as encouraging our members to showcase their own advances in harnessing technology to advance behavioral medicine.
Invited speakers will highlight areas that represent the broad range of interest areas within our membership as well as describe opportunities to expand the impact of behavioral medicine. Featured presentations will address thematic areas including linking behavior to brain health, using computers to encourage behavior change, utilizing mobile sensors to enhance patient care, harnessing social media to disseminate health information, and enhancing clinicians' capabilities to deliver smoking cessation counseling. In addition, we anticipate presentations that will cover the latest information related to genetics, genomics and behavioral medicine, obesity, cancer, cardiovascular health, intervention dissemination and implementation, health policy, and mentoring/career development.
As always, your participation is central to the success of the Annual Meeting! We encourage you and your colleagues to submit your most innovative and compelling work for presentation in one of the many meeting formats. Please remember to check the website regularly to receive information pertaining to program updates, submission procedures and deadlines, as well as things to see and do in San Francisco.
We can't wait to see you in 2013!
Sincerely,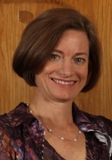 Margaret L. Schneider, PhD
Program Chair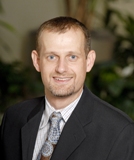 Elliot J. Coups, PhD
Program Co-Chair