President's Message: Let's Chat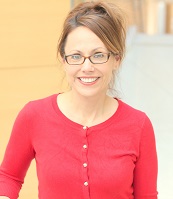 As part of my presidential theme Leading the Narrative I launched a series of Twitter chats on emerging topics in behavioral medicine. Twitter chats are great for professional networking, idea generation, to hear new perspectives, to share our science with new audiences, and to discuss an issue in a forum with a diverse set of voices.
---
Board Notes – Translating Research to Policy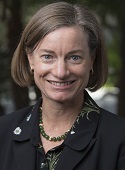 The theme for the SBM Annual Meeting 2019 is Leading the Narrative, and the SBM Board has been working to do just that by leveraging our members' research, expertise, and reputation to influence not just health care practice but also policy. SBM's Health Policy Committee guides members through the process of creating these brief, targeted and impact-oriented missives, which aim to inform and influence policymakers about the critical impact that behavior has on health.
---
Emerging Strategies for Promoting Health Decision Making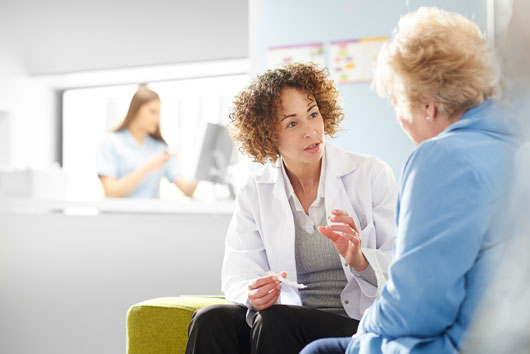 There are many types of health decisions that one may consider 'easy' such as allowing blood pressure to be taken; however, other medical decisions like cancer screenings or developing a plan for managing type 2 diabetes may be more challenging. The many choices providers and patients navigate can often be difficult. So how do patients and providers navigate health decisions in a comprehensive manner while supporting a 'good medical decision'?
---
Integrating Health Policy Curriculum into the Classroom: An interview with Dr. Amber Emanuel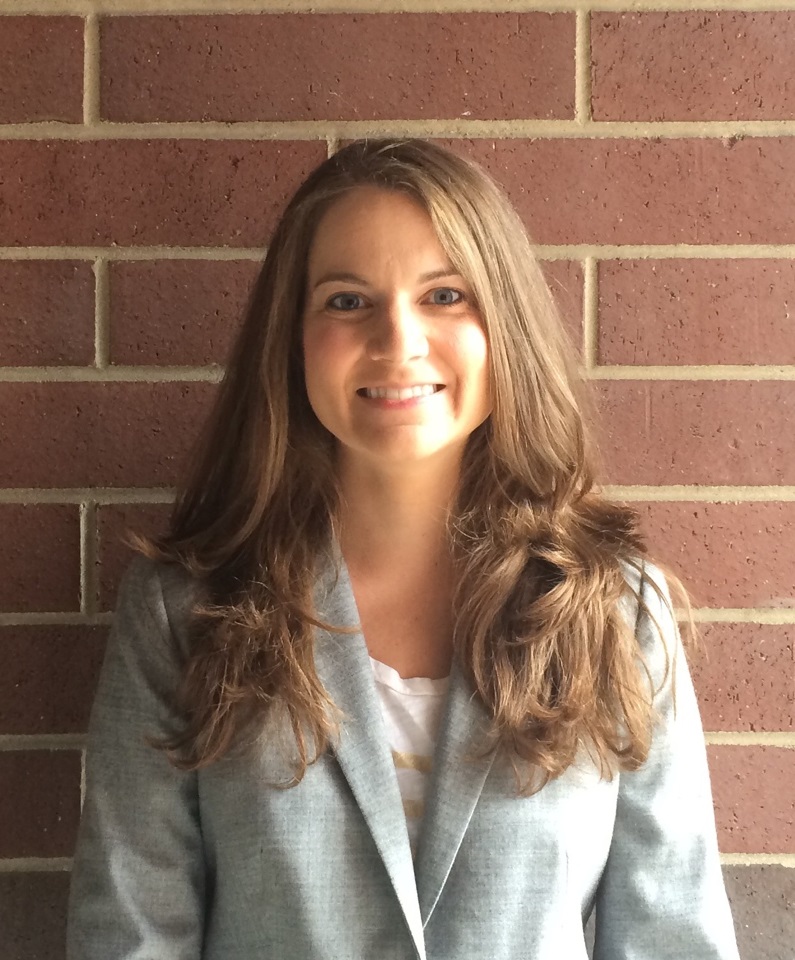 The Health Policy Committee (HPC) is pleased to introduce Dr. Amber Emanuel who is a Lecturer in the Department of Health Education and Behavior at the University of Florida. Dr. Emanuel teaches a Community Health course for undergraduate students, and over the past 2 years, she has successfully incorporated health policy curriculum into this course.
---
Opportunities Abound for SBM Members to Lead Integration Efforts Directed at Multi-Morbidities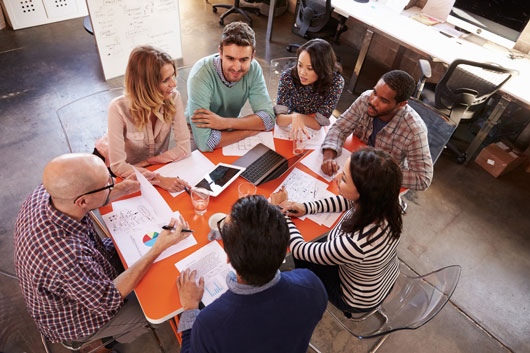 The Multi-Morbidities SIG was established to recognize and facilitate research, intervention and policy to face the challenge posed by the increasing prevalence of patients with multiple health conditions. Behavioral medicine has a significant role in advancing understanding of the biological and psychosocial pathways leading to multimorbidity, the contribution of positive and negative health behaviors, and to develop and test interventions for patients with multiple health conditions. Our hope is that SBM members and other SIGs will consider efforts to collaborate to confront this tremendous challenge to public health.
---
Career Mentorship Streamed Live to Your Laptop – SBM's Training and Career Development Webinar Series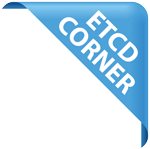 Welcome to the fall 2018 "ETCD Council corner" of Outlook. In each issue of Outlook, look to the Education, Training, and Career Development (ETCD) Council corner for information related to our mission, which is to provide SBM members with opportunities and support to enhance their training and career development throughout all phases of their careers in behavioral medicine.
---
OBBI SIG Interview: Sara Hoffman Shares Her Takeaways from a NIH Optimization Training Course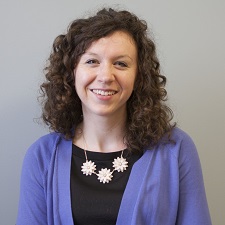 The SBM's Optimization of Behavioral and Biobehavioral Interventions Special Interest Group (OBBI SIG) recently interviewed Sara Hoffman, MS, clinical psychology doctoral candidate at Northwestern University Feinberg School of Medicine. Ms. Hoffman attended a five-day training in May 2018 sponsored by the Office of Behavioral and Social Science Research (OBSSR) and National Institute on Drug Abuse (NIDA) on optimization of behavioral and biobehavioral interventions.
---
Efficiency in Interdisciplinary Chronic Pain Management: A Trans-Disciplinary Model for Integrated Care Plans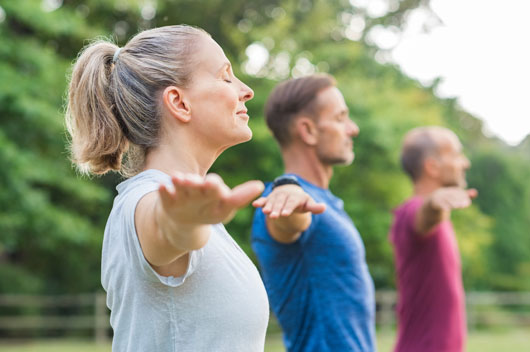 I have been fortunate to work at a chronic pain center incepted a decade ago by six anesthesiologists on a mission to create an interdisciplinary pain center that is financially sustainable and approaches pain management differently. While interventional procedures continue to be the most profitable service, these go directly to paying for full time behavioral medicine and functional restoration staff that are historically operating at a financial loss to the employer.
---
SBM Award Winner Will Help Children Affected by Puerto Rico Hurricane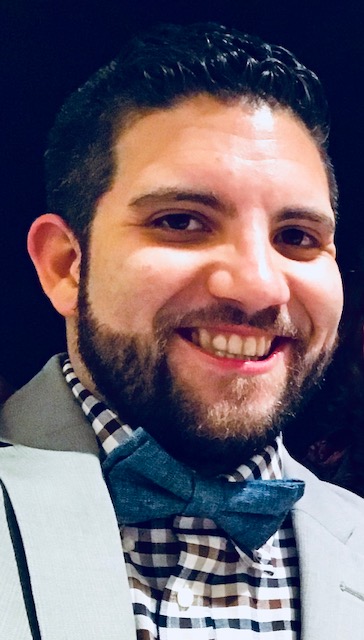 The Society of Behavioral Medicine (SBM) is proud to announce its winner of the 2018 Health and Behavior International Collaborative Award: SBM member Mr. Freddie Pastrana Rivera! Mr. Pastrana Rivera is currently a psychology intern at the Medical University of South Carolina (MUSC), and he plans to use the award during his postdoctoral fellowship year at MUSC to enhance his skills in innovative, field-based trauma research, while also training for multidisciplinary collaborative partnerships with health professionals in Puerto Rico, and providing school-based training to underserved, Spanish-speaking communities.
---
Trauma, Violence, and Health: Why We Formed the Violence and Trauma SIG
SBM's Violence and Trauma SIG leadership share some of the relevant health concerns that led to the creation of this recently-established SIG, namely that Violence, Trauma, and Toxic Stress are Common; Trauma Influences Mental Health, Physiology, and Behavioral Coping; and Behavioral Interventions Need to Address Trauma and Support Resilience. The Violence and Trauma SIG hopes that you will consider sharing your ideas for additional areas of inquiry and opportunities for collaboration.
---
Nominations Open Soon for 2019 SBM Achievement Awards
Each year, SBM provides awards recognizing outstanding achievement and contribution to the field of behavioral medicine. Nominations for awards must be submitted by current SBM members in good standing. With the exception of the Distinguished Mentor Award, self-nominations are accepted. Recipients will be presented with their awards during the 2019 SBM Annual Meeting & Scientific Sessions.
---
New Articles from Annals of Behavioral Medicine and Translational Behavioral Medicine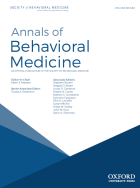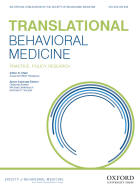 SBM's two journals, Annals of Behavioral Medicine and Translational Behavioral Medicine: Practice, Policy, Research (TBM), continuously publish online articles, many of which become available before issues are printed. The following articles were recently published online in Annals or TBM.
---
Honors and Awards
Congratulations to the following SBM members who recently received awards or were otherwise honored. To have your honor or award featured in the next issue of Outlook, please email aschmidt@sbm.org.
---
Members in the News
The following Society of Behavioral Medicine (SBM) members and their research were recently featured in journals, news articles, or videos. To have your news spot featured in the next issue of Outlook, please email aschmidt@sbm.org.
---