President's Message: Let's Chat
Sherry Pagoto, PhD, SBM President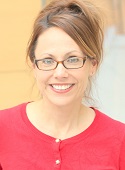 As part of my presidential theme Leading the Narrative I launched a series of Twitter chats on emerging topics in behavioral medicine. If you are new to the concept of a Twitter chat, it refers to a scheduled public conversation on Twitter that lasts for one hour. Each chat has a topic that is framed around 5 questions. The 5 questions are released in tweets one at a time, spaced out by several minutes to allow time for each to be discussed. A hashtag (#behavioralmedchat) is used in all chat tweets so that participants can view all the chat tweets in chronological order in a newsfeed. Anyone with a Twitter account can participate by responding to the chat questions or by commenting on other participant's responses. I host the chats and invite a special guest each month to share their wisdom on the topic.
We have held 4 chats so far on topics including health policy advocacy, social determinants of health, advancing obesity research, and social media for science communication. Click the links for transcripts of each chat. Our guests have included a cancer advocate, an emergency room doctor, an obesity doctor, and a dean of public health. Collectively, these chats have attracted 450 participants and content has reached nearly 13 million Twitter accounts.
To extend our reach and avoid producing an echo chamber, I typically invite to each chat an expert guest that is not a member of SBM since they can bring us a unique perspective and a unique audience. This leads to interesting connections. In one of our chats, an organization called Prevent Cancer participated, learned of SBM, and reached out to partner with us. In another chat, we were able to gather ideas from leaders in other professional organizations to inform how we can better engage patient voices in our annual meeting. If you participated in a chat and it led to a research collaboration, idea, or some other outcome, I'd love to hear about it!
Twitter chats are great for professional networking, idea generation, to hear new perspectives, to share our science with new audiences, and to discuss an issue in a forum with a diverse set of voices. Chat participants have included SBM members, nonprofit organizations, physicians and other healthcare professionals from a wide range of specialties, industry professionals, and members of the public. It is rare to get a chance, for example, to discuss how to move the science of obesity forward with all these voices at the table. Social media gives us this opportunity.
To get the most out of the chats, I recommend reviewing the 5 questions in advance and drafting up some responses, including links to your relevant work, so that you are ready to go when the chat starts. By pre-planning your responses, you will have more time to interact during the chat. All Twitter chat questions are posted here. Be sure to check back frequently as new chats will be appearing in the coming months.
Our upcoming chats will cover topics such as immigrant health, open science, social media research ethics, data visualization, and more! If you have an idea for a chat topic, please share it with me. If you would like to participate or learn more about the nuts and bolts of participation, check out the instructions at this link or watch this video. If the only barrier to participating is uncertainty on how to participate, reach out and I can help! I hope to be chatting with you soon.