SBM Award Winner Will Help Children Affected by Puerto Rico Hurricane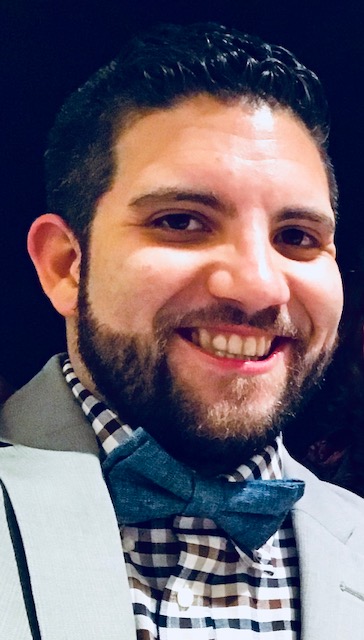 The Society of Behavioral Medicine (SBM) is proud to announce its winner of the 2018 Health and Behavior International Collaborative Award: SBM member Mr. Freddie Pastrana Rivera!
Mr. Pastrana Rivera is currently a psychology intern at the Medical University of South Carolina (MUSC), and he plans to use the award during his postdoctoral fellowship year at MUSC to enhance his skills in innovative, field-based trauma research, while also training for multidisciplinary collaborative partnerships with health professionals in Puerto Rico, and providing school-based training to underserved, Spanish-speaking communities.
Mr. Pastrana Rivera plans to accomplish these goals by helping those affected by Hurricane Maria, which devastated the nation of Puerto Rico after making landfall on September 20, 2017. The hurricane left millions of citizens without access to power, clean water, or reliable communication for months. More recently, school-based health personnel on the island have reported significant concerns about the mental health of Puerto Rican youth. This is alarming, considering that for a number of children, exposure to such a catastrophic event can increase the risk for mental health, behavioral, and somatic problems.
With the $3,000 award, Mr. Pastrana Rivera will partner with a faculty mentor in Puerto Rico and provide training to local health personnel by teaching them how to identify trauma-related symptoms in students, as well as how to refer them to appropriate evidence-based mental health services. With Mr. Pastrana Rivera's help, hopefully the children of Puerto Rico will get the personalized mental health care they need and deserve.
Well done, Mr. Pastrana Rivera!
The Health and Behavior International Collaborative Award is jointly sponsored by SBM, the International Society of Behavioral Medicine (ISBM), the Society for Health Psychology (SfHP), and the American Psychosomatic Society (APS). Each organization officially sponsors one award winner. Applicants are limited to trainees and early-career professionals, who use the award to visit to an international laboratory or research group where they will pursue a specific program development project in the areas of health research, clinical behavioral health, behavioral medicine, or health promotion.
Congratulations to all the other Health and Behavior International Collaborative Award winners:
SBM member Joshua Wiley, PhD of Monash University Australia (APS winner)
SBM member Fabiana Brito Silva, PhD, MS, BSN of the University of Nebraska Medical Center (ISBM winner)
SBM member Jessica Latack, PhD of Weill Cornell Medical Center/New York Presbyterian Hospital (SfhP winner).
Look for applications for the 2019 award next spring!