OBBI SIG Interview: Sara Hoffman Shares Her Takeaways from a NIH Optimization Training Course
Sara M. St. George, PhD, Optimization of Behavioral and Biobehavioral Interventions SIG Co-Chair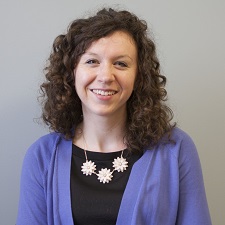 The Society of Behavioral Medicine's (SBM) Optimization of Behavioral and Biobehavioral Interventions Special Interest Group (OBBI SIG) recently interviewed Sara Hoffman, MS, clinical psychology doctoral candidate at Northwestern University Feinberg School of Medicine. Ms. Hoffman attended a five-day training in May 2018 sponsored by the Office of Behavioral and Social Science Research (OBSSR) and National Institute on Drug Abuse (NIDA) on optimization of behavioral and biobehavioral interventions.
What were some of the most memorable things you learned or gained from attending the training?
The importance of conceptual models and how these function within the preparation phase of the multiphase optimization strategy (MOST; see Figure 1). We did group work throughout the week, developing a conceptual model for a possible intervention, and this was the most challenging but beneficial aspect of training for me. We also had access to Linda Collins's new book (available now through Springer!), which was a great resource and something I use to guide decision-making. Importantly, I gained a network of potential collaborators from across the world who are similarly passionate about optimized interventions. I can't say enough about the quality of this training.
What were common questions or misconceptions about optimization that came up during the training?
Specific to factorial experiments in the MOST optimization phase, many questions involved breaking down the analysis and re-framing the discussion of results as not examining experimental conditions (as in RCTs), but rather investigating the effects of components across all conditions. One of the best parts of our question-and-answer time was that everyone bought in to MOST principles, allowing more time for questions about the actual implementation of optimization designs in the 'real world.' It was so cool to see a group of people excited about this way of thinking, and wondering how they could apply these principles in their own labs! Also, something Dr. Almirall said was so important that I had to tweet about it, since it's a common misconception: there is no such thing as a "MOST design" - MOST is a framework or way of thinking.
How do you plan on applying the concepts you learned to your own current or future work?
My mentor, Bonnie Spring, and Linda Collins recently finished a clinical trial to develop a technology-supported weight loss intervention using a full factorial optimization design within MOST. This training was essential in solidifying my understanding of the decision-making process to transition from the optimization phase to the evaluation phase of MOST. My dissertation will also use data from this study to examine the role of demographic similarity between our participants and their support "Buddies" on weight loss success. As a future clinical health psychologist/behavioral scientist focused on the social influences on health behavior change, I will inevitably use the MOST framework to understand how particular components of social support contribute to an individual's success in making health changes.
For background information on optimization of behavioral and biobehavioral interventions, visit The Penn State Methodology Center.