President's Message: Stoked about SBM 2017 in San Diego

My original goal with this column was to try to generate enthusiasm for SBM's 2017 Annual Meeting in San Diego. But I don't need to do that because I have evidence you are already stoked (that's a surfer term). You just submitted a record number of abstracts. To further boost enthusiasm for the meeting, I want to give you an overview of the keynotes, master lectures, and featured symposia.
---
Board Notes: A Spotlight on Amy Stone, SBM's Former Executive Director

As most of you will (hopefully) know, SBM's many activities are guided by members of a host of groups, including the Board of Directors, seven permanent councils, seven standing committees, and 24 special interest groups (SIGs). However, none of their activities would be possible without the steadfast support of the society's full-time, national office staff. From 2008 until a few months ago when she retired, Amy Stone served as SBM's executive director. To honor and thank Amy for her valued contributions to SBM, I asked SBM members who worked with her to contribute a few words.
---
2017 SBM Call for Awards and Fellow Applications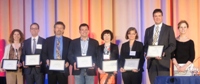 SBM is now accepting applications for 2017 achievement awards and new fellows. Please consider recommending one of your outstanding colleagues. Self-nominations are also welcome.
---
SBM Membership Renewals Opened this Month–With No Dues Increase
SBM opened 2017 membership renewals and new member sign-ups this month. Easy, one-page renewal forms are on their way to your mailbox right now. You can also renew online.
---
SBM Now Offers Membership to Organizations, Companies
SBM now offers affiliate membership so that organizations and other entities can join the society too. Brand new for the 2017 membership year, affiliate membership is available to nonprofits, companies, educational institutions, research or lab hubs, government institutions, and the like. This differs from SBM's regular membership, which is strictly for individuals.
---
Marian Fitzgibbon Talks about SBM's Health Policy Work: Past, Present, and Future

The Health Policy Committee recently sat down with SBM Past President and Chair of the Health Policy Council Marian L. Fitzgibbon, PhD, to discuss the society's policy achievements.
---
Changes Coming to SBM Publications? David Conroy Explains.

SBM is pleased to welcome David E. Conroy, PhD, as the new chair of the society's Publications and Communications Council. The council oversees SBM's academic journals, newsletter, website, and social media accounts. Dr. Conroy began his tenure this summer with a "listening tour." Afterward, he took time to answer some questions about the tour and what members can expect from SBM's publications and communications channels in the near future.
---
How Should You Design mHealth Technologies for Women?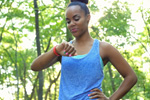 Increasingly health and care are going mobile—embedded in wearable activity trackers and smartphone applications, which are highly personalized. These technologies enable development of mobile health solutions, denoted as mHealth, including automatic physical activity or sleep assessment, treatment adherence reminders (e.g., for medication), and prompts for specific symptom management behaviors. However, as research results show, women's acceptance and ongoing use of mHealth depends on their individual user experience and their perceptions of how appropriate the tool is for their context and needs.
---
Why Behavioral Theories Need an Update: An Interview with Susan Michie

SBM's Theories and Techniques of Behavior Change Interventions SIG recently interviewed SBM Fellow Susan Michie, DPhil, CPsych, FBPS, about the past, present, and future of behavioral theories.
---
A Conversation about the Intersection of Integrative Medicine and Psycho-Oncology with Jun Mao, Chief of Integrative Medicine at Memorial Sloan Kettering Cancer Center

SBM's Complementary and Integrative Medicine SIG recently interviewed Jun J. Mao, MD, MSCE, chief of Integrative Medicine at Memorial Sloan Kettering Cancer Center. The SIG talked with Dr. Mao about his ongoing research at the intersection of integrative medicine and psycho-oncology, including yoga, acupuncture, and tai chi interventions.
---
SBM's Newest SIG Wishes You a Good Night's Sleep!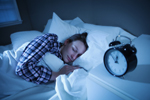 Sleep can often be overlooked as a behavioral medicine issue. However, sleep parameters are both powerful predictors of health outcomes, as well as measurable consequences of behavior, health status and psychological problems. The development of SBM's new Sleep SIG coincides with a growing interest in sleep research and clinical sleep management.
---
Multi-Morbidities SIG Teaming Up with Military and Cancer Groups
SBM's Multi-Morbidities SIG has been busy this past year and has several projects for the near future.
---
Using a Transdisciplinary Approach to Multiple Health Behavior Change Research

SBM's Multiple Health Behavior Change (MHBC) SIG interviewed Christopher M. Warren, recipient of the SIG's 2016 Outstanding Student/Trainee Abstract Award in MHBC Research. Mr. Warren was honored for an abstract entitled, Childhood Sleep Patterns Predict Future Substance Use Behaviors: A Mediational Pathway through Inhibitory Control Deficits.
---
Linda Collins Talks Strategies for Optimizing Behavioral Interventions

SBM's Optimization of Behavioral Interventions SIG recently interviewed Linda Collins, PhD, director of the Methodology Center at Penn State University and distinguished professor of human development and family studies. Dr. Collins is an original developer of the multiphase optimization strategy for development, optimization, and evaluation of behavioral and biobehavioral interventions.
---
A Conversation with Mary Politi about Decision Aids, Clinical Trial Disparities, and Health Insurance Enrollment
The Health Decision Making SIG recently interviewed Mary Politi, PhD, a clinical psychologist and an associate professor in the Division of Public Health Sciences, Department of Surgery, at Washington University in St. Louis. Dr. Politi's research program focuses on helping patients and clinicians work through the uncertainties of health decisions through developing and evaluating decision tools, examining techniques to aid clinical discussions about health decisions, and exploring ways to improve communication about risks.
---
NCI Introduces Funding-Related Webinar Series
This year, the National Institutes of Health National Cancer Institute (NCI) introduced a new webinar series related to funding opportunity announcements. The first webinar of the series, held May 11, was hosted by NCI's David Chambers, DPhil. The webinar focused on the current round of dissemination and implementation funding initiatives.
---
New Articles from Annals of Behavioral Medicine and Translational Behavioral Medicine
SBM's two journals, Annals of Behavioral Medicine and Translational Behavioral Medicine: Practice, Policy, Research (TBM), continuously publish online articles, many of which become available before issues are printed. The following articles were recently published online in Annals or TBM.
---
Honors and Awards
Congratulations to the following SBM members who recently received awards or were otherwise honored. To have your honor or award featured in the next issue of Outlook, please email lbullock@sbm.org.
---
Members in the News
The following SBM members and their research were recently featured in news articles or videos. To have your news spot featured in the next issue of Outlook, please email lbullock@sbm.org.
---