Changes Coming to SBM Publications? David Conroy Explains.
Publications and Communications Council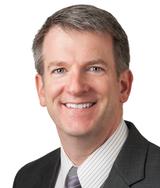 The Society of Behavioral Medicine (SBM) is pleased to welcome David E. Conroy, PhD, as the new chair of the society's Publications and Communications Council. The council oversees SBM's academic journals, newsletter, website, and social media accounts. Dr. Conroy began his tenure this summer with a "listening tour." Afterward, he took time to answer some questions about the tour and what members can expect from SBM's publications and communications channels in the near future.
SBM: You come to this position after serving as managing editor of Translational Behavioral Medicine (TBM). How does that prepare you for serving as council chair? What other publications experience do you bring to the role?
Conroy: "I had the opportunity to work on TBM for about the last year of Bonnie Spring's term as editor. That engagement was short but intense as I had to learn the systems that had been developed as well as get to know the team that helps turn editorial decisions into online and print publications. When the editorship moved over to Suzanne Miller-Halegoua, I shared some of the lessons I had learned about the journal's operations to help her hit the ground running. Suzanne and her editorial team are off to a great start. In addition to my experience with TBM, I am involved on a number of editorial boards and perform ad hoc reviews."
SBM: You recently completed a "listening tour" where you met individually with each member of the council, including journal and newsletter editors. Why was that important to you? What did you learn?
Conroy: "I knew TBM better than Annals of Behavioral Medicine or our other communication groups, so I wanted to learn how I could be useful to the various council members in my role. My first impression was that we have some really hard-working and industrious leaders on the council. Each of them has their portfolio heading in a very positive direction, and has goals for increasing their contributions to SBM.
"Our journals are thriving and the editors' plates are quite full with those responsibilities. Springer is our partner for publishing the journals, and the editors appreciate their commitment to the field.
"Our web and social media footprint has grown considerably. For example, we increased the number of retweets at our annual meeting from 1.6 million in 2014 to over 10 million this year! Not surprisingly, social media activity peaks around that meeting, so we are working on ways to electronically engage members and non-members year-round by highlighting the value of the society and giving them helpful information on things like funding and training opportunities.
"On a related note, we also have internal communication channels that can create dialogue both within and across our special interest groups. For all of the effort that goes into generating that content, we have a limited understanding of who is consuming it or if we are appealing to all facets of our diverse membership. We're now looking at ways to better track who consumes online content so we can target our messaging to optimize engagement and give members what they really need."
SBM: What changes might members see in SBM's publications and communications channels over the next year?
Conroy: "There are a number of plans—either in place or developing—to increase the visibility of SBM members' work. Some of the changes will involve website re-organization to make it more user-friendly. We're also focusing on highlighting scientific and policy-related contributions. As the journals enter their next stage of development, we are all confident that they are well-regarded for their science. This allows us to focus more on disseminating articles. Soon, we will launch a quarterly email to deliver "editor's choice" articles directly to members inboxes. We're also exploring how we can make this work available to stakeholders who are not members or subscribers, such as government officials and industry leaders. A common goal is to increase the reach of SBM's impact in society. This goal is a work-in-progress. I invite members who have suggestions to share their ideas with me or other Publications and Communications Council members. We'll be doing our best and welcome any ideas that could help guide our efforts to increase the impact of the society."