2018 SBM Achievement Awards
The call for awards has closed. Award winners will be honored at the 2018 Annual Meeting.
Each year, SBM provides awards recognizing outstanding achievement and contribution to the field of behavioral medicine.
The following awards will be offered in 2018:
Distinguished Scientist Award ($1,000)
Selection for the Distinguished Scientist Award is based on total career achievement. Nominees must have achieved scholarly distinction (i.e., made a series of distinguished empirical contributions or contributed substantially to the development of new theories or methods). The recipient will be invited to deliver a master lecture at the 2019 Annual Meeting.
Research to Practice Award ($1,000)
The Research to Practice Award recognizes an individual's contributions and exemplary work in translating or extending behavioral medicine from research into practical application, dissemination, or implementation. Eligible candidates may have made substantial contributions to any phase of translational work, including: (a) developing new and effective dissemination or implementation strategies; (b) encouraging the application of effective, sustainable health-promoting interventions in new contexts; or (c) fostering development of practice-based research.
Jessie Gruman Award for Health Engagement ($1,000)
The Jessie Gruman Award for Health Engagement recognizes pivotal and extensive contributions to research, practice, and/or policies that have advanced the understanding of patient engagement. The award recipient is invited to deliver a master lecture at the 2019 Annual Meeting.
Patient engagement includes and encompasses a range of actions including finding good health care, communicating effectively with health care providers, promoting health through healthy lifestyles, participating actively in treatment decisions and in treatment, using preventive health services, and making health decisions consistent with individuals' needs, values, and preferences.
Early Career Investigator Award ($1,000)
This award recognizes an early-career nominee's total career achievement and review of a representative published paper.
Outstanding Dissertation Award ($500)
SBM will recognize excellence in a student/trainee member's research through the Outstanding Dissertation Award.
Distinguished Student Awards ($500 each)
SBM offers awards to student/trainee members who demonstrate outstanding academic and professional potential in the field of behavioral medicine. The three award categories for the Distinguished Student Awards include Excellence in Research, Excellence in Service Delivery, and Travel Scholarship.
Distinguished Mentor Award ($1,000)
For many, there was one individual who really stood out during training. It may have been an advisor or a faculty member who took a special interest. The Mentor Award was designed to honor outstanding service as a mentor in the clinical and professional arena, in both clinical and research endeavors. Nominees should be mentors who have fostered excellence in, and had a major impact on, the field of behavioral medicine by virtue of their roles as mentors.
Excellence in Behavioral Medicine Training Program Award
The purpose of the Excellence in Behavioral Medicine Training Program Award is to identify and honor a training program at any level that provides behavioral medicine training. The training program in question can be research and/or clinically focused and can occur in any discipline, though programs with an interdisciplinary approach will also be considered.
Contact Andrew Schmidt with questions about the 2018 Achievement Awards.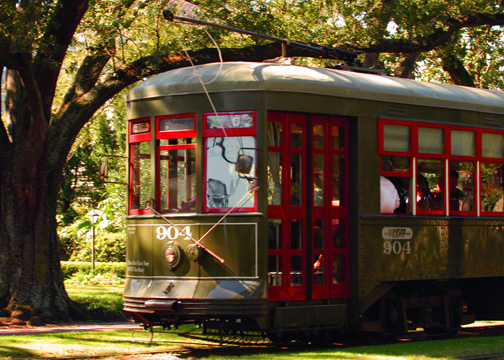 Photo courtesy New Orleans Convention and Visitors Bureau, and photographer Jeff Anding.