President's Message: OBSSR's Strategic Plan for Research and Its Application

Amid the avalanche of news, information, fake news, and alternative facts in the past few months, I want to bring to your attention some actual information sure to be valuable to you. The Office of Behavioral and Social Sciences Research (OBSSR) at the National Institutes of Health (NIH) is among the most significant partners and friends of SBM. OBSSR is the primary advocate for BSSR at NIH, from the Office of the Director through all the Institutes and Centers. Not only is the scope of OBSSR and SBM similarly broad, but the close connection is illustrated by virtually all Directors of OBSSR being long-time members of SBM, including several Past-Presidents.
---
Board Notes: Translation Research as a Strategy to Improve Health Equity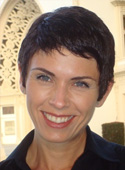 As member delegate, I would like to take this opportunity to highlight the inspiration behind some of the key themes at the SBM meeting in San Diego in March under the leadership of Dr. Jim Sallis. Like many SBM members, I'm passionate about finding ways to improve preventive behaviors in underserved communities and to help reduce health disparities among racial/ethnic groups. However, I'm frequently challenged by translating the findings of my research into policies and fear that the communities I'm most concerned with benefit little from the research my colleagues and I conduct.
---
Looking Forward to the 2017 Annual Meeting
With the 2017 Annual Meeting quickly approaching, it is important to highlight the meeting theme of "La Buena Vista: Expanding Horizons of Behavioral Medicine" which will focus on the following cross-cutting subthemes: Translation of behavioral medicine research into policy and practice, addressing health disparities, demonstrating how digital tools can positively influence health outcomes, obesity across the lifespan, prevention and treatment in clinical care and social context and health behaviors.
---
Perspectives on Careers in Industry from SBM Members
While there have always been career opportunities outside of academia for behavioral medicine professionals, perhaps now more than ever before, SBM members are working outside of academia or are considering non-academic career paths. Reasons for this include an increase in non-academic jobs for individuals trained in behavioral medicine, particularly in the area of digital health, changes in the federal funding climate for research, and access to adequate compensation for the time spent working, among others.
---
Update from Presidential Working Group on Genomics and Behavioral Medicine
In November 2016, SBM President Jim Sallis, Ph.D. charged a Working Group on Genomics and Behavioral Medicine to foster discussion regarding opportunities and concerns about genomics translation in behavioral medicine. The working group aims to engage the SBM membership to leverage SBM's influence toward shaping the narrative regarding genomic translation. Below we share ideas from a few working group members.
---
Dr. Winnifred Cutler: Getting the Word Out on Wellness and Freedom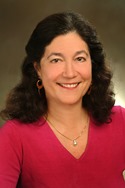 This article features an interview with Dr. Winnifred Cutler, PhD, founder of The Athena Institute for Women's Wellness, Inc.
---
Opportunities for Behavioral and Social Science Contributions to Population Health Improvement
Although the U.S. spends more on medical care than any other industrialized nation, and though its citizens are among the wealthiest in the world, they suffer poorer health and live shorter lives than people of many other countries.1 This health-wealth paradox has largely been attributed to failure to address important social and behavioral determinants of health,2 such as tobacco smoking, poor diet, obesity, physical inactivity, and alcohol use.3 Solutions to improve the U.S. population's health require efforts to address complex interactions among environmental, social, and behavioral factors at the population level rather than through individual pursuits of clinical care for acute and chronic disease. At this time, however, the U.S. underinvests in social services that address and influence social and behavioral determinants of health.2
---
Navigating a Career in Spirituality and Health Research: An Interview with Cheryl Holt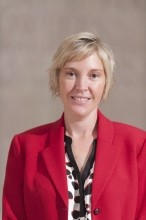 Dr. Cheryl L. Holt, PhD, FAAHB is a professor in the department of Behavioral and Community Health at the University Of Maryland School Of Public Health. For over 15 years, Dr. Holt has worked on a number of projects focused on community-based health communication studies and the role of religion and spirituality in health cognitions and behaviors. Her most recent project involves testing efforts to integrate sustainable health education in African American churches. The Spirituality and Health SIG interviewed Dr. Holt, as a leader in the field, to get her perspective on establishing her career.
---
Addressing Obesity in Diverse Communities: An Interview with Milagros C. Rosal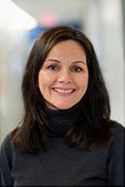 The Society of Behavioral Medicine's (SBM) Obesity and Eating Disorders SIG recently interviewed Dr. Milagros C. Rosal, Tenured Professor of Medicine in the Division of Preventive & Behavioral Medicine at the University of Massachusetts Medical School (UMMS). Dr. Rosal is a clinical psychologist and nationally and internationally recognized expert in health equity interventions and community-engaged research to reduce health disparities among disadvantaged groups in the population.
---
Health Equity Research in a New Era
Many of us within the EMMH SIG have been reflecting on the political events that have been unfolding since January 20th. Most recently, the executive order on immigration has left us with heavy emotions as we contemplate its widespread implications. There is no doubt that these political actions have ignited an important dialogue regarding the future of diversity and inclusion in our country. Limiting diversity at all levels of scientific research stymies progress and runs counter to the goal of improving the health of all individuals.
---
Don't Dread the Dissertation: An Interview with Valerie H. Myers
The Student SIG interviewed Valerie H. Myers, PhD, Senior Scientist at Klein Buendel, Inc. and member of the ETCD Council. They talked with Dr. Myers about how to get the most out of your dissertation and her responses are summarized in the following article.
---
Child and Family Health in the Field: An Interview with Dr. Delamater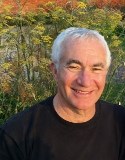 The Child and Family Health Special Interest Group (CFH SIG) interviewed SBM fellow and recipient of the CFH SIG Lifetime Achievement Award, Dr. Alan Delamater, to gain insight into how he approaches diabetes research from a child and family health perspective.
---
Violence and Trauma: Essential for Behavioral Medicine
In 2014, there were 14,249 homicides in the U.S., an estimated 702,000 children (unique incidents) were victims of abuse and neglect, there were 5,479 hate crimes reported to the FBI, and 9,000,000 people were physically assaulted by an intimate partner. Experiences of violence have been demonstrated to contribute to a host of physical health problems including neurological, cardiovascular, gastrointestinal, dental, opthalmologic, genito-urological, endocrinological, and oncological (see COLEVA for specifics on causal pathways). But in 2014, the Society for Behavioral Medicine had no special interest group on violence and trauma.
---
New Articles from Annals of Behavioral Medicine and Translational Behavioral Medicine
SBM's two journals, Annals of Behavioral Medicine and Translational Behavioral Medicine: Practice, Policy, Research (TBM), continuously publish online articles, many of which become available before issues are printed. The following articles were recently published online in Annals or TBM.
---
Honors and Awards
Congratulations to the following SBM members who recently received awards or were otherwise honored. To have your honor or award featured in the next issue of Outlook, please email ahahn@sbm.org.
---
Members in the News
The following Society of Behavioral Medicine (SBM) members and their research were recently featured in news articles or videos. To have your news spot featured in the next issue of Outlook, please email ahahn@sbm.org.
---