Editor's Note

Readers of Outlook have more to enjoy than ever before! This is the inaugural issue in which readers' questions are answered by SBM leaders and relevant Councils (e.g., ETCD).
---
President's Message
Listen to SBM President, Gary G. Bennett Jr., PhD, speak about how the Society of Behavioral Medicine is working to put the 2018 Annual Meeting and Scientific Session theme, "Extending Our Reach," into action.
---
The BIT SIG Asks: What is the Value of a Social Media Presence for Behavioral Medicine Research and Practice?
#Hashtags, @handles, pages… You've seen them fly by on screens at SBM annual meetings, and you've seen them promoted in the SBM weekly digest emails. Maybe you've wondered what all the fuss is about. And if you use any of these regularly as a behavioral medicine professional, it's likely you've been asked to explain why you do it. The BIT SIG's Social Media Subcommittee explains the benefits here.
---
Board Notes: How Can SBM Make a Wider Impact and Stay Connected With Members?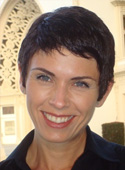 As most of our membership knows, the Society of Behavioral Medicine (SBM) has initiated social media-based outreach to its members via LinkedIn and Twitter, but there is a greater need to reach a wider audience with our information. Much of the science shared with our members at SBM is currently not accessible to the wider audience, including policy makers, both because of paywalls and because the content isn't packaged in an easily digestible format. Our social media efforts were our first step at addressing both, but we are looking to do more.
---
OBBI SIG Talks with Daniel Almirall about Experimental Designs for Adaptive Interventions

The Optimization of Behavioral and Biobehavioral Interventions Special Interest Group (OBBI SIG) recently interviewed Daniel Almirall, Ph.D., Associate Professor in the University of Michigan Institute for Social Research. Dr. Almirall is a leading statistician in the area of experimental design for adaptive interventions, with an emphasis in sequential multiple assignment randomized trials (SMARTs). He is currently co-PI on a 5-year R01 from the National Institutes of Health focused on the development of analysis methods for repeated outcome measures arising from a SMART.
---
No More Hunting for Measures: SOBC's Online Registry Makes Measures of Behavior Change Mechanisms Accessible to Everyone
This August, the National Institutes of Health (NIH) Science of Behavior Change (SOBC) program launched a Web-based measures repository for key behavior change mechanisms. This repository on the SOBC website is a unique resource that offers a way to advance, and engage with, behavioral science research through a common, systematic, and transparent method.
---
How and Why Are Biomarkers Relevant in Research on Complementary and Integrative Health?
Interest in complementary and integrative health (CIH) research has increased exponentially in recent years. Further, researchers have recognized the importance of using objective measures to determine mechanisms of action and effects of interventions. In response to readers' requests for content from experts in the field, we have interviewed an expert in biobehavioral research, Theresa Swift-Scanlan, PhD, RN, to talk about her views on the role of biomarkers in CIH research. Dr. Swift-Scanlan is a senior scientist at the Virginia Commonwealth University School of Nursing, where she is the Director of the Biobehavioral Research Lab and the Ellen Fontaine Winston Distinguished Professor.
---
Recent Findings Highlight new Directions for Researchers in Multi-Morbidity
The Multi-morbidities SIG tries to keep its members and the general membership of SBM informed of the most recent scientific developments in the study of multi-morbidity. This column highlights two recent research programs with strong implications for behavioral medicine research and practice.
---
SBM's Journals are Moving to a New Publisher: Oxford University Press

As your Society of Behavioral Medicine (SBM) Publications and Communications Council chair, I am thrilled to announce, on behalf of the Board of Directors, that after 10 years successful partnership with Springer Nature as publisher of SBM's two outstanding journals, Annals of Behavioral Medicine and Translational Behavioral Medicine, SBM is moving to Oxford University Press as our journal publisher.
---
Distance Mentoring to Develop a Program of Research
Early career scientists face numerous challenges to establishing themselves within their respective fields. These difficulties include establishing a programmatic line of research, securing extramural funding, conducting quality studies, presenting and publishing data, networking, and work-life balance. To mitigate and perhaps help prevent these difficulties, early career scientists should foster academic connections and encourage the formation and maintenance of high quality mentoring relationships. This does not have to be at the same institution. We present an example of a successful model of a distance mentor-protégé relationship that has led to the development of a mutually beneficial research program.
---
A Population Researcher's Take on Failure, Persistence and His Current Endeavors

The following is an interview with Robert L. Newton Jr., PhD, an associate professor in the Physical Activity and Ethnic Minority Health Laboratory at LSU's Pennington Biomedical Research Center in Baton Rouge, Louisiana. Much of his work focuses on physical activity promotion and community-based interventions.
---
Guidance for Mid-Career Behavioral Medicine professionals: Staying Productive and Creative Amidst Career Challenges, Transitions, and Advancements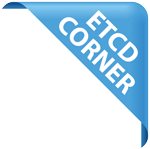 Welcome to the second "ETCD Council corner" segment. In each issue of Outlook, look to the ETCD Council corner for information related to our mission, which is to provide SBM members with opportunities and support to enhance their training and career development throughout all phases of their careers in behavioral medicine. The focus of this ETCD Corner segment is on mid-career professionals (researchers, teachers, and clinicians). At the SBM 2017 annual meeting, Dr. Karen Oliver of the ETCD council chaired a panel with co-sponsorship from the Cancer Special Interest Group (SIG) and the Health Decision Making SIG to discuss strategies to maintain productivity and creativity during the mid-career phase. Below is my interview with the panelists to share their insights with our SBM community. In addition, the ETCD council would like to highlight that Dr. Oliver is one of the SBM consultants available to consult with SBM members on career development concerns as well as research methods questions. Feel free to seek out a SBM consultant who could help you with these types of questions.
---
The Growing Impact of the Health Policy Committee
The goal of the HPC is to identify and create opportunities for health policy briefs, to review and approve brief drafts for review/approval by the Executive Committee, and to disseminate the briefs widely in collaboration with partner organizations.
---
SBM Keeps Breaking Membership Records – Why?
The Society of Behavioral Medicine (SBM) just keeps breaking membership records.
We had a record-high 2,392 members in 2016. Then this year we passed that number in early July—with six months left to go in the membership year! As of early August, we have 2,419 members for 2017.
Why are our ranks growing? Well—besides the fact that there has never been a more critical time for behavioral medicine interventions to prevent disease, improve quality of life, and reduce healthcare costs—we know our SBM champions are getting more people to join. The Champions Program was created by the Membership Council in 2016, and it tasks specially selected SBM members with spreading the word about SBM at their institutions. In particular, one champion's institution saw SBM membership increase by 17 people from 2016 to 2017.
---
Health Decision Making 101
For those interested, or those wanting to pursue research in health decision making, we present definitions of decision making, seminal papers, relevant journals, and a snapshot of types of research HDM SIG members are exploring.
---
To Industry and Back Again: Stories from the Road Less Traveled

SBM's Behavioral Informatics & Technology Special Interest Group (BIT SIG) recently interviewed Kirstin Aschbacher, PhD, Associate Professor & Data Scientist at University of California San Francisco, Department of Cardiology to discuss career transitions and her experience between academia and industry jobs.
---
Spirituality and Health SIG News
Under the leadership of current chair Dr. Karen Yeary, The Spirituality and Health SIG will launch its new mentoring program in collaboration with the Ethnic Minority and Multicultural Health SIG, whereby senior scientists will be matched with junior scientists for one year. Within the SIGs, senior investigators have signed up to be mentors for the inaugural year of the mentorship program.
---
SBM to Offer Achievement Awards at the 2018 Annual Meeting and Scientific Sessions
Each year, SBM provides awards recognizing outstanding achievement and contribution to the field of behavioral medicine. Nominations for awards must be submitted by current SBM members in good standing. With the exception of the Distinguished Mentor Award, self-nominations are accepted. Recipients will be presented with their awards during the 2018 SBM Annual Meeting & Scientific Sessions.
---
Honors and Awards
Congratulations to the following SBM members who recently received awards or were otherwise honored. To have your honor or award featured in the next issue of Outlook, please email ahahn@sbm.org.
---
Members in the News
The following Society of Behavioral Medicine (SBM) members and their research were recently featured in journals, news articles, or videos. To have your news spot featured in the next issue of Outlook, please email ahahn@sbm.org.
---