SBM's Journals are Moving to a new Publisher: Oxford University Press
David E. Conroy, PhD, Publications and Communications Council Chair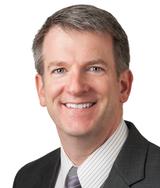 As your Society of Behavioral Medicine (SBM) Publications and Communications Council chair, I am thrilled to announce, on behalf of the Board of Directors, that after 10 years successful partnership with Springer Nature as publisher of SBM's two outstanding journals, Annals of Behavioral Medicine and Translational Behavioral Medicine, SBM is moving to Oxford University Press as our journal publisher.
Annals of Behavioral Medicine (Annals) is currently completing its 51st volume and is a longstanding flagship journal for the field. It has published some of the most cited and rigorous science in behavioral medicine. Translational Behavioral Medicine (TBM) is newer—in its 7th volume—and provides a unique venue for connecting practice, policy, and research. It was recently accepted for indexing in PubMed/Medline and received an impressive impact factor. Both journals are vibrant, healthy outlets for scholarship in behavioral medicine.
The decision to explore other publishers, prompted by the scheduled end of our contract with Springer in December 2017, was not undertaken lightly by the SBM leadership, especially given our long and successful partnership with Springer.
Last year in preparation for our next contract negotiation, the Board of Directors and both journal's editors discussed aspirations for the journals. Some of the goals that rose to the top in this discussion:
securing wide international distribution to increase SBM's prestige and influence;
increasing penetration in non-traditional and non-member markets, including the policymakers, industry, and media;
developing an innovative digital presence with a better interface between the journals and more interactivity with authors and readers;
creating heightened discovery, branding, and content marketing; and, most of all,
attracting the best science and scholarship in behavioral medicine.
With those goals in mind, we wrote the request for proposals for our next contract. This request was sent to Springer and other major academic publishing companies. Several top publishers submitted bids and we invited finalists to present to a subcommittee of the SBM Board and the journal editors before our Annual Meeting in San Diego, CA, last year. After clarifying questions from the proposals and doing due diligence on each company, the subcommittee formulated their evaluation and recommended that SBM select Oxford University Press as our next publishing partner, beginning January 2018.
Oxford University Press has a distinguished history, and our journals are joining a selective portfolio of prestigious journals. Figure 1 shows some of the Oxford University Press journals that may be familiar to SBM members. We will be in good company and well-positioned to achieve our goals.
Members will begin to see some changes to the journals in the weeks and months ahead with the most immediate signs of change involving each journal's cover and website. In time, authors will have new opportunities for communicating their findings and increasing their impact.
The success of the Annals and TBM has been the product of efforts from our publisher, editors, and authors alike. We are grateful for all of the efforts by Springer, and especially Janice Stern and Bill Tucker, to ensure the health and success of our journals to date.
And as we look ahead, we are excited about the bright future of the journals in our new partnership with Oxford University Press.
SBM, Springer, and Oxford University Press are working hard to make this transition as seamless as possible for authors, editors, and reviewers. We look forward to seeing you in New Orleans for the 2018 Annual Meeting, where you can meet our partners from Oxford University Press. In the meantime, the editors are eager to receive your best work so please make Annals and TBM your first choices for disseminating your work!