Board Notes: How Can SBM Make a Wider Impact and Stay Connected With Members?
Elva Arredondo, PhD, Board Member Delegate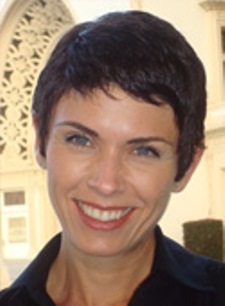 As most of our membership knows, the Society of Behavioral Medicine (SBM) has initiated social media-based outreach to its members via LinkedIn and Twitter, but there is a greater need to reach a wider audience with our information. Much of the science shared with our members at SBM is currently not accessible to the wider audience, including policy makers, both because of paywalls and because the content isn't packaged in an easily digestible format. Our social media efforts were our first step at addressing both, but we are looking to do more.
Podcasting has the potential to reach large numbers of people who are interested in learning new topics or deepening their knowledge of a particular topic. Podcasts make the information readily accessible, on virtually any device, to anyone. As fans of Serial know, podcasts can highlight topics that may not otherwise be getting media attention and will provide opportunities to go deeper than a headline, making information accessible. All this, while the listener learns in a casual and fun manner from the conversation that occurs in the podcast.
Dr. Kate Wolin is leading this initiative and will be hosting the podcasts. Dr. Wolin will interview researchers, patients, commercial partners, and health providers about topics related to behavioral medicine. The discussions during the podcasts would not only offer an opportunity to share information about particular health topics, but also go beyond the science to understand the people and stories behind the science. SBM will have a landing page for the podcasts with links to past episodes, previews of future episodes, and a path to submit new ideas.
Think you might be the next Alex Blumberg or Sarah Koenig? Feel free to reach out to Kate with your ideas and interests in helping - the more specific the better. She does actually want to know how you felt when Sampler was cancelled, your favorite Matt Lieber Is… and which CYG host is your favorite. Please stay tuned and they are scheduled to begin winter 2017/2018.
Another exciting new initiative that will make our science more accessible to a wider audience and increase SBM's impact is through the upcoming webinars titled "Behavioral Change Grand Rounds: An SBM Webinar Series" which will be held the first and third Thursday of the month. Topics are going to highlight collaborative efforts with professional liaisons and promote content that will be presented at the Annual Meeting. Examples of webinars include topics of recently released policy briefs (e.g., Pain, enacting taxes on sugary drinks) and conversations with Keynote Speakers for the 2018 SBM conference. Through the podcasts and webinars that will begin this coming year, the larger community will benefit from the innovative and meaningful science that our members are conducting.