Editor's Note

You asked, and SBM leaders answered: Check out senior SBM members' responses to your questions about finding ways to increase productivity, maintaining a healthy work-life balance, and setting yourself apart as a postdoc candidate in this edition of our "Ask the Experts" series.
Editor's Note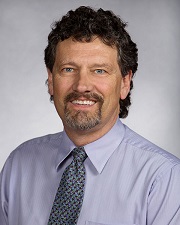 Other than the qualifications that we know are important (e.g. grants, publications), what makes a postdoc candidate stand out to you?
Inquisitiveness, energetic, clear career and scholarly directions, goes beyond the minimum.
Curiosity and being well-read – those seem to be a great foundation for learning; interpersonal skill; fluency with technology.
Initiative and perseverance, and interests outside the field of behavioral medicine (e.g., art, music).
I look for someone who brings something unique to the lab so we can learn from each other. I also value a candidate who has a lot of energy and enthusiasm for the work happening in the lab. Other qualities are an interest in mentoring students, being a team player, and being intellectually curious. Ultimately I want someone who I could see collaborating with in the future. I gauge this by how much they convey an interest in being a contributing part of a team.
What are your best tips for increasing productivity?
Set specific goals, work in teams, bring undergraduate students on board to assist (good for you both), identify your best environment for thinking/writing and use it.
Set aside regular protected time for writing and stand firm against scheduling meetings during that time.
Pursue a mixed portfolio of small, short-term projects with minimal collaboration (to give yourself more control over the pace of work) and larger, long-term projects with teams of collaborators (these will often pay off in the long run with multiple publications on which you are a contributing author but don't need to spearhead the work).
Manage your time well. The people who are more productive than me do that in the same time I do. Sure, their work-life context may have different constraints and supports but they still have the same time. So delegate things that others can do within your team, and focus on the things that only you can do to keep things moving forward. Hire help for routine tasks unless they bring you pleasure (e.g., housecleaning, gardening).
Be clear about what is important to you and avoid getting sucked into meetings/events/initiatives that don't contribute to your success on those things. Be good to others but not so good that they take advantage of your goodwill and go to you for all the tasks nobody else wants to do. Become comfortable declining opportunities that don't help you get where you want to go but apply relentlessly for interesting opportunities that can help you get where you want to go.
Don't fear that most opportunities are "once in a lifetime" as you can often create more.
At the early career level I recommend forming writing groups with others at the early career level since you will be matched in motivation to get data published.
What are your best tips for maintaining health, mental health, and family life while still being productive at work?
Good time management, build activity/exercise into the work day – one way is to have a walking treadmill in the office so it is possible to do e-mail, read, revise papers, grade papers, etc. while walking.
Practice saying "no" to projects that are beyond your bandwidth. You will do a better job with the projects you do take on, will avoid missing deadlines, and will reduce your stress. By the same token, if you find that you are missing deadlines or passing up on family time, that is your signal that maybe you should cut back on your professional obligations.
Be a good friend to others not in our field. Surround yourself with those who appear to have a balanced life.
I have found exercise to be vital for maintaining physical health, relieving stress, and improving sleep quality. It helps ward off (or reduces) those middle-of-the-night panic attacks you get when you are approaching a grant deadline or just received your less than favorable summary statements. I am too exhausted to care! I joined a group fitness class, which also provides some much needed socialization outside of my traditional academic environment. The class is in the evenings, which forces me to be productive during the day, so that I can leave the office on time to make it to my class. This also ensures I get home on time to make dinner and enjoy time with my family. I am a firm believer in work-life flow (versus balance), and love that I can use physical activity to achieve it!
What are your best tips for managing large, multi-site research projects, and/or large research teams?
Communicate regularly. Be open and honest. Roll up your sleeves and do your part. If in doubt, give your collaborators the benefit of the doubt.
A good project director, distribution and delegation of specific responsibilities, regular meetings (video conference or in person) to review progress and solve problems, regular review of consistency in processes including measurement and intervention delivery.
Realize communication is essential yet often made secondary. Well-run meetings, phone calls, good emails should not be under-estimated for their ability to maintain (not create) good teamwork and productivity.
Don't select collaborators lightly and get training in team science.

Thank you to those SBM leaders who replied to questions from readers in this issue: Drs. Jackie Dunbar-Jacob, Sherry Pagoto, Margaret Schneider, Scher Mama, and David Conroy.

-- William J. Sieber, PhD
Do you have a passion for writing and sharing information in the digital age? Can you help energize SBM's membership? Are you looking for a way to get more involved with the society?
SBM's Publications and Communications Council is seeking applicants for editor of the society's Outlook member newsletter. Outlook provides updates about SBM activities, policies, and other issues affecting the behavioral medicine community. Outlook is published online quarterly. The editor's term will begin on January 1, 2019, and continue through the 2022 SBM Annual Meeting. The editor serves as a non-voting member of the SBM Board.
Candidates should submit a CV and 500-1000 word statement on their vision for Outlook. Candidates must be SBM members in good standing. Experience with development of online content a plus. Send materials to Publications and Communications Council Chair David Conroy, PhD, at conroy@psu.edu by August 31, 2018. The editor will be selected from among all qualified candidates by the SBM Board of Directors.
President's Message: Leading the Narrative
Sherry Pagoto, PhD, SBM President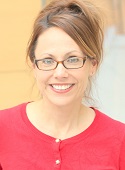 I am excited to spend the next year exploring ways the field of behavioral medicine can increase its visibility and engagement in public discourse about health. In an era where fake news and misinformation are spreading like wildfire it is more imperative than ever that we communicate our science and public health messaging loudly and clearly. This is precisely what the theme of my presidential year, "Leading the Narrative," is all about.
At the conference in April the excitement about communicating our science to the public was palpable. Inspiring appearances by Gretchen Reynolds and Aaron Carroll of the New York Times and James Hamblin of The Atlantic really helped to show how much impact our work can have when exposed to a broader audience. The buzz at the conference wasn't just my imagination because what followed was a burst of amazing science communication. Here I will highlight just a few pieces I have come across since the meeting.
SBM member Dr. Catharine Wang wrote a fantastic piece in The Conversation about the implications of commercial DNA testing, sharing her work on how patients interpret and use genomic information. She raised important issues regarding the negative consequences to both patients and the healthcare system of the high false positive rates of commercial genetic tests.
In a Slate article, Drs. Jessica Lipschitz and John Torous tackled the challenging issue of testing the efficacy of health apps in placebo-controlled trials. Sharing a methodological challenge with a broader audience can help to improve science literacy as well as enhance the public's appreciation for the process that goes into testing whether an intervention is effective or not.
Dr. Amy Janke, chair of SBM's Scientific and Professional Liaison Council, put on her mom and behavioral scientist hats to pen a piece in the Philadelphia Inquirer about predatory vending in elementary schools in her neighborhood. Her piece made the Philly ABC evening news, introducing a broader conversation about how the environment affects our dietary choices and what this means for our health.
In the Journal of the American Medical Association, Dr. Genevieve Dunton wrote a highly shared Viewpoint (97th percentile Altmetric score!) on the challenge of long-term health behavior change, introducing the notion of microtemporal processes of change. This piece really gives the broader medical community a window into how behavioral scientists are thinking about long-term behavior change and new ways we can study this elusive million-dollar question.
I had the privilege of co-authoring pieces with fellow SBM members too. Dr. Kate Wolin invited me to assist on a piece for the Personal and Connected Health Alliance blog on the tensions that that can prevent industry and academic partnerships from prospering. Having lived in both worlds, she delivers a unique perspective on how these two worlds can better work together.
I also teamed up with Dr. Eric Hekler for a piece in MedCityNews to share our perspective about the role of behavioral science in digital health, in reaction to a Forbes piece entitled, "Digital Health Isn't A Social Science." We attempted to shift the conversation from a debate about which silo digital health belongs in to one about how we can tackle this work from a transdisciplinary perspective.
If you would love to see other science communication examples as they come along this year just follow our SBM Science Communication Facebook page! If you would like to learn more about op-ed writing, check out the archive of our webinar on-op ed writing.
If you would like to learn more about communicating with the public from the pros, I will be hosting monthly Twitter chats with invited guests who are leaders in communicating with the public including Sandro Galea (July 17 at 1p.m. ET) and Esther Choo (August 2 at 12 p.m. ET). Please join us!
Finally, I am excited to promote any science communication activities by members. If you are engaging in any such activities this year, feel free to pass along to me any links and articles. I look forward to showcasing your work on our social media feeds, in Outlook, and at the 2019 Annual Meeting. Have a happy and healthy summer!
Evidence-Based Work Productivity: Lessons from Behavioral Medicine
Heather Jim, PhD and Heather McGinty, PhD, Evidence-Based Behavioral Medicine (EBBM) SIG
The SBM Annual Meeting is a wonderful opportunity to take a step back from our busy lives and think about the big picture – how our work can make a positive impact on the world. This year, the meeting in New Orleans got us thinking about how to manage the daily minutiae of our work lives (emails, disruptions) to ensure we are setting aside time for projects that are important to us (grants, papers). Is there an evidence base for how to work with intention and efficiency? As we searched academic and lay literature, we were surprised by the overlap with evidence-based behavioral medicine:
Goal setting and accountability: Many of the strategies we use to help people change their health behaviors can also be applied to setting and achieving our own goals at work. Setting intentional goals increases motivation and productivity.1 Clear, written goals with a rationale and specific steps to achieve them are more motivating than ambiguous goals.2 For example, set aside time to set your goals for the coming week, month, or quarter and check in on the progress you are making regularly. It only takes a few minutes, but may help you focus on the truly important tasks or how you need to plan to achieve your longer-term goals.
Small changes make a big difference: Changing our habits to automatically engage in desired behaviors can produce significant productivity over time. All habits consist of three parts: the cue, activity, and the reward.3 We can develop new habits by inserting them into existing habit routines, using existing cues and rewards. For example, if you want to cut down on the time you spend on emails, place a sticky note on the edge of your computer screen where you normally open your email, limit email checking to predetermined times of the day with a set time limit, and reward yourself with 10 minutes of something you really enjoy every time you meet your goal.
Decision-making and setting priorities: A common mistake is to allow "the perfect to become the enemy of the good," meaning maximizing resources (time, effort) on all selected tasks in the hopes of achieving excellent results rather than allocating moderate resources to achieve a satisfactory result more efficiently (and likely on more tasks). Accepting the reality that we can't do everything and deciding what to deliberately neglect can be a powerful way to focus on what matters. A similar concept is "satisficing," or aiming for a satisfactory (quicker) result rather than the optimal (time consuming) solution.4 The concept of "satisficing" was first introduced in 1947 by Herbert Simon, who won a Nobel Prize in Economics for his work on decision-making.
Mindfulness: A smartphone-based study of people's thoughts and activities found that participants' minds wander 46.9% of the time.5 Interestingly, people rated themselves as significantly less happy when their minds were wandering. Even thinking about pleasant topics did not increase happiness over focusing on their current activity. Additional research suggests that people are more productive when they focus on a single activity rather than multitasking;6 a later meta-analysis confirmed no benefit to multitasking.7 Behavioral medicine professionals can do this by engaging in mindfulness meditation exercises for 5 or 10 minutes at least a few times per week; downloading an app or taking a local or online class can help you learn this skill.
In summary, we already know a lot about developing good work habits from our research. Do you have additional thoughts and suggestions about work productivity? Would you like to see more on this topic or others from the EBBM SIG? If so, email EBBM SIG Chairs Heather Jim at heather.jim@moffitt.org or Heather McGinty at heather.mcginty@osumc.edu.
References
Locke EA. Motivation through conscious goal setting. App Prev Psychol. 1996;5:117-124.
Ferguson Y, Sheldon KM. Should goalstrivers think about 'why' or 'how' to strive? It depends on their skill level. Motiv Emot. 2010;34:253-265.
Lally P, Gardner B. Promoting habit formation. Health Psychology Review. 2013/05/01 2013;7(sup1):S137-S158.
Simon HA. Administrative Behavior 4th ed. New York: Simon & Schuster; 1997.
Killingsworth MA, Gilbert DT. A wandering mind is an unhappy mind. Science. Nov 12 2010;330(6006):932.
Ophir E, Nass C, Wagner AD. Cognitive control in media multitaskers. Proc Natl Acad Sci U S A. Sep 15 2009;106(37):15583-15587.
Wiradhany W, Nieuwenstein MR. Cognitive control in media multitaskers: Two replication studies and a meta-Analysis. Atten Percept Psychophys. Nov 2017;79(8):2620-2641.
Congratulations to the Recipients of SBM's 2018 Achievement Awards
SBM extends a warm congratulations to the following recipients of the society's 2018 achievement awards. Recipients formally received their awards from SBM then-President Gary G. Bennett, PhD on April 12, 2018, during SBM's 39th Annual Meeting & Scientific Sessions at the Hilton New Orleans Riverside in New Orleans, LA.
SBM additionally congratulates new 2018 society fellows, who were also honored by Dr. Bennett during the Annual Meeting.
SBM would like to recognize the recipients of 2018 Special Interest Group (SIG) Awards as well. Recipients were honored during individual SIG meetings at the Annual Meeting, and their names are listed below.
Jessie Gruman Award for Health Engagement
Jeffrey L. Goodie, PhD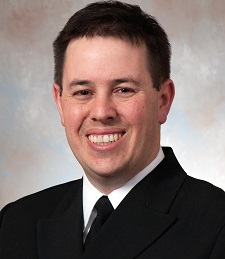 Distinguished Mentor Award
Dawn K. Wilson, PhD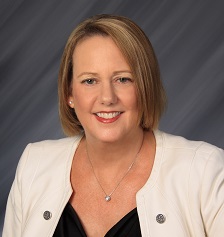 Distinguished Scientist Award
Kenneth E. Freedland, PhD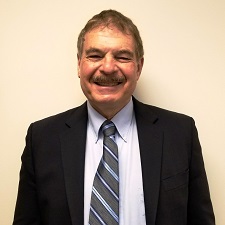 Research to Practice Award
Abby C. King, PhD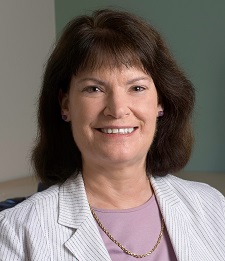 Excellence in Behavioral Medicine Training Program Award
The Ohio State University Health Specialty in Clinical Psychology

Early Career Investigator Award
Aaron J. Blashill, PhD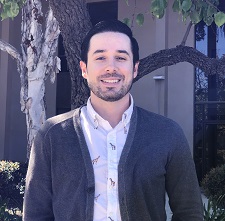 Outstanding Dissertation Award
Rachel W. Goode, PhD, MPH, LCSW and Roman Shrestha, PhD, MPH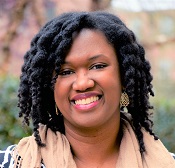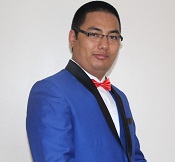 Distinguished Student Awards
Excellence in Research Award
Alicia A. Dahl, MS and Mackenzie E. Perkett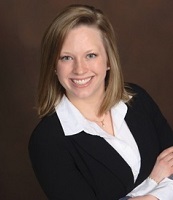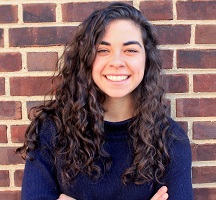 Travel Scholarship Award
Claire C. Conley, MA; Sara A. Hoffman; Leah M. Schumacher; and Emily P. Wyckoff, MS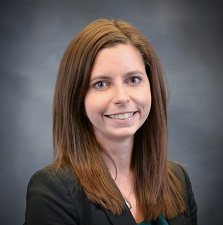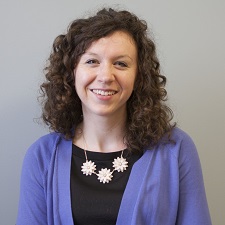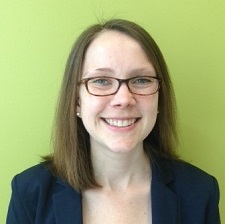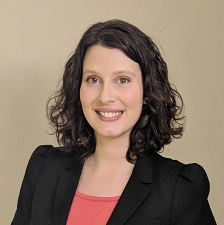 C. Tracy Orleans Distinguished Service Awards
Monica L. Baskin, PhD; Edwin B. Fisher, PhD; Kristi D. Graves, PhD; Lorna Haughton McNeill, PhD, MPH; James F. Sallis Jr., PhD; Rachel C. Shelton, ScD, MPH
New Fellows
Jamie S. Bodenlos, PhD; Cynthia M. Castro Sweet, PhD; Delwyn Catley, PhD; Lee M. Cohen, PhD; Katie L. Davis, PhD; Genevieve F. Dunton, PhD, MPH; Jeffrey S. Gonzalez, PhD; Kate M. Guthrie, PhD; Michael A. Hoyt, PhD; Beth A. Lewis, PhD; Melissa A. Napolitano, PhD; Karen Oliver, PhD; Crystal L. Park, PhD; Dori Pekmezi, PhD; Laura S. Porter, PhD; Christine M. Rini, PhD; David M. Williams, PhD
Special Interest Group (SIG) Awards
Aging SIG Outstanding Student Research Award
Kyle Murray
Behavioral Informatics and Technology SIG Trainee Innovation Award
Eldin Dzubur, PhD
Behavioral Informatics and Technology SIG Trainee Award for Significance to the Field
Christian J. Cerrada, BS
Cancer SIG Outstanding Student Abstract Award
Michaela Cuneo
Cancer SIG Senior Investigator Award for Outstanding Contributions to the Field
Bernardine Pinto, PhD
Cancer SIG Lifetime Achievement Award
Julia H. Rowland, PhD
Child and Family Health SIG Lifetime Achievement Award
Jan Wallander, PhD
Child and Family Health SIG Outstanding Abstract by a Full Member
Bin Xie, PhD
Child and Family Health SIG Outstanding Abstract by a Student/Trainee Member
Christina Haughton, MPH
Diabetes SIG Travel Award
Daniel Mello
Diabetes SIG 1st Place Student/Trainee Abstract Award
Rebecca Adams, PhD
Diabetes SIG 2nd Place Student/Trainee Abstract Award
Maria D. Ramirez Loyola
Evidence-Based Behavioral Medicine SIG Outstanding Trainee Award
Serena Mennitto
Health Decision Making SIG Outstanding Trainee Abstract Award
Lynne Klasko-Foster
Health Equity SIG Trainee Award for Outstanding Abstract Submission
Daniel Mello
Health Equity SIG Outstanding Trainee Abstract Submission 1st Runner-up
Julia Bravin
Health Equity SIG Outstanding Trainee Abstract Submission 2nd Runner-up
Vivianna Goh
Health Equity SIG Service Award
Sabrina Ford, PhD
Health Equity SIG Mentoring Award
Qian Lu, MD, PhD
Integrated Primary Care SIG Student/Postdoctoral Fellow Travel Awards
Sarah Griffin, MS
Jocelyn Remmert, MS
Military and Veterans Health SIG Patricia H. Rosenberger Outstanding Student/Fellow Abstract
Jennifer Fillo, PhD
Obesity and Eating Disorders SIG Excellence in Research Awards
Jaime Coffino, MPH
Christina Griecci, MPH
Sara Hoffman, MS
Optimization of Behavioral and Biobehavioral Interventions SIG Student/Trainee Research Award
Roman Shrestha, MPH, PhD
Optimization of Behavioral and Biobehavioral Interventions SIG Outstanding Research Award
Stephanie P. Goldstein, MS
Optimization of Behavioral and Biobehavioral Interventions SIG Outgoing SIG Chair Award
Thelma J. Mielenz, PhD
Pain SIG Best Trainee Abstract Award
Karlyn Edwards
Pain SIG Best Trainee Abstract Award, 1st Runner Up
Megan Miller, MS
Pain SIG Best Trainee Abstract Award, 2nd Runner Up
Sharon Lee
Population Health Sciences SIG Trainee Award for Outstanding Abstract Submission
Dannielle E. Kelley, MPH
Population Health Sciences SIG Award for Outstanding Abstract Submission
Susan D. Brown, PhD
Population Health Sciences SIG Distinguished Service Award
Lila J. Rutten, PhD
Physical Activity SIG Student Research Award
Stephanie Kerrigan, MS
Physical Activity SIG Local Innovator Award
Bike Easy
Physical Activity SIG Outgoing SIG Chair Award
Scherezade K. Mama, DrPH
Spirituality and Health SIG Distinguished Leadership Award
Jill Bormann PhD, RN, FAAN
Student SIG Best Research Abstract Award
Talea Cornelius, PhD
Student SIG Best First Time Abstract Student Award
Jordan Ellis, MA
Student SIG Travel Award
Paresh Jaini
Student SIG Early Career Award
Rachel Shelton, ScD, MPH
Student SIG Mid-Career Award
Kristin Schneider, PhD
Theories and Techniques of Behavior Change Interventions SIG Trainee Abstract Award
Rachel Schoor
Theories and Techniques of Behavior Change Interventions SIG Trainee Abstract Award Finalists
Alexa Hays
Katie Hodgin, MPH, PhD
Allison Sweeney, PhD
Women's Health SIG Best Student Abstract Award
Frank Materia, MHS
Women's Health SIG Outstanding Student Abstract Award
Shakira Smith, MSEd
Women's Health SIG Outstanding Abstract Award
Charlotte Hagerman
Women's Health SIG Most Promising Project Award
Sara Kornfield, PhD
SBM Leadership Institute Participants Recommend the Program, Data Shows
The results are in: This year's Society of Behavioral Medicine's (SBM's) Leadership Institute participants overwhelmingly recommend it.
Don't believe us? Here's the data.
In an anonymous survey of 2018-19 institute participants, all respondents said they would be likely to recommend the institute to a colleague. They reported feeling empowered, inspired, and more confident.
The yearlong institute gives mid-career SBM members the training and skills they need to advance their careers and take on more leadership roles. The institute was the brainchild of SBM Past-President Marian Fitzgibbon, PhD.
The third cohort of 35 institute participants convened in New Orleans this spring at a two-day, in-person workshop. Over the next year, they'll meet one-on-one with career coaches and have group conference calls with esteemed SBM leaders who share their professional interests. They'll also complete a leadership project of their choosing.
After the in-person workshop, participants provided the following survey comments:
"I needed this leadership workshop. It is challenging me to push beyond my comfort zone. Taking the organizational inventory helped me to appreciate the core essence of my leadership style while showing me where I need to grow as a leader."
"I'm already coming away with tons of ideas for making life more manageable and for getting to the next level in my career. I feel extremely fortunate to have taken part."
"Great to develop meaningful relationships outside your organization."
"There were helpful tips and exercises that anyone can benefit from."
"So many times in workshops people come in and independently give canned talks. I loved how tailored each [talk] was and also how integrated they all were with each other." The top-rated talks were "Thriving Amid Chaos – Productivity Ideas that Work" and "Perfect Pitch: It's more than just an Elevator Speech."
Congratulations to all 2017-18 and 2018-19 Leadership Institute participants. Applications for the 2019-20 institute will be available on the SBM website this fall.
Update from SBM 2018: Themes From a Discussion of Career Path Challenges for Students
Education, Training, and Career Development (ETCD) Council Corner
Amy G. Huebschmann, MD, MS, ETCD Council Chair
Welcome to the "ETCD Council corner" of Outlook. In each issue of Outlook, look to the ETCD Council corner for information related to our mission, which is to provide SBM members with opportunities and support to enhance their training and career development throughout all phases of their careers in behavioral medicine.
At the SBM 2018 annual meeting, the ETCD Council partnered with the Student SIG to provide a panel discussion on career paths. The session was titled "Nuts and Bolts: A Practical Q&A about Your Education and Career Trajectory." This interactive discussion was attended by students and other SBM members in the early phases of their career. Panelists included a senior student chair, an academic psychologist, an academic nutritionist and a psychologist working in industry.
The attendees raised important questions for the panel about how to navigate challenges in their career. The themes discussed included:
The importance of choosing a dissertation topic of appropriate scope.
Approaches to finding the right fit in a postdoctoral position.
Navigating different types of career paths, including how to plan for a "traditional" academic career versus planning for a "non-traditional" career in behavioral medicine, such as working in industry or the public health sector.
The importance of honest communication with one's mentorship team in such domains as planning publications and approaching mentors about difficult/awkward topics.
How to anticipate forks in the road during careers and using what could seem to be a career crises to one's advantage.
Managing work-life balance.
The ETCD Council plans to continue to collaborate with the Student SIG to offer panel discussions on topics relevant to students at the 2019 Annual Meeting and in future years. We welcome input from students and other early-career members as to the types of topics we should address at next year's meeting. Please e-mail Andrew Schmidt at aschmidt@sbm.org if you have a suggestion for us.
Opening Your Science to Increase Its Rigor and Impact
Megan A. McVay, PhD and David E. Conroy, PhD, Publication and Communications Council Chair
Health and behavioral research is evolving and new practices regarding its communication are being adopted that promote transparency, reproducibility, verifiability, and access. Collectively, these practices are described as "open science" and they aspire to increase both the rigor and impact of our science.
Many behavioral medicine researchers already engage in some of the following open science practices at different points in the research pipeline.
Pre-registration. Pre-registering is the process of creating a time-stamped registration of your study plan in an institutional registration system prior to data collection (or prior to analyses if data is already collected). The most well-known registry may be www.clinicaltrials.gov. Registration involves documenting the inclusion/exclusion criteria, planned sample size, and analytic plan. A clinical trial registration is a form of pre-registration, but pre-registration can be done for other types of empirical research as well.
Submitting registered reports. A registered report is a manuscript format where a research project undergoes peer review and receives a publication decision prior to data collection. Over 90 journals currently accept registered reports, including Nicotine & Tobacco Research and Health Psychology Bulletin. At present, SBM journals do not use registered reports as a publication mechanism.
Making research data and materials open. Open data refers to the process of making available the (de-identified) data you used for the analyses presented in a manuscript. This usually involves uploading the data and a codebook, ideally along with code you used in your analyses, to an online data repository. Open materials involves uploading study materials (e.g., protocols, stimuli, intervention manuals).
Posting pre-prints. Pre-prints are manuscript drafts that are uploaded to a website to be shared with anyone prior to having been accepted to a peer-reviewed journal. Pre-prints of the author's original version are often posted at the same time that a manuscript is submitted to a journal. Those pre-prints remain online following publication of the final version of record. To reduce confusion, authors should work with publishers to link the Digital Object Identifier (DOI) code for the pre-print with the final published, typeset article hosted by the publisher. The publisher for the two SBM journals, Oxford University Press, has posted their policy on pre-prints at https://academic.oup.com/journals/pages/access_purchase/rights_and_permissions/author_self_archiving_policy.
Publishing Open Access. Publishing open access means that a manuscript is available for download by anyone at no cost to them. For example, non-profits and small businesses can obtain articles on cutting-edge science even if they do not have the funds to pay for journal subscriptions.
Many of these changes are already being embraced by SBM and its members (e.g., clinical trials registration), others are available for interested researchers (e.g., publishing open access articles in Annals of Behavioral Medicine or Translational Behavioral Medicine) and others may be less common (e.g., submitting registered reports, posting pre-prints). External mandates to use open science practices are increasing – think of clinicaltrials.gov registration or the NIH Public Access Policy – but investigators can also be proactive in opening up their science. You can explore online tools and learn more via the Open Science Framework (https://osf.io) or the Center for Open Science (https://cos.io).
What do you think? SBM leaders are interested in your experiences with open science practices. Please share your thoughts on how SBM members can leverage open science practices to increase the impact of their work. And let us know if you have concerns about possible adverse impacts of open science. Please contribute to a dialogue on Twitter using #sbmopensci or emailing your thoughts to opensci@sbm.org.
Mind-Body Interventions for Oncology Patients: Perspectives from the CAIM SIG
Daniel L. Hall, PhD, Complementary and Integrative Medicine (CAIM) SIG
For this SBM Outlook article, we interviewed three CAIM SIG members from across the career continuum whose interests include mind-body interventions and working with cancer patients. Given the increasing popularity of mind-body approaches for managing symptoms and optimizing wellbeing across a variety of patient populations, we hope that SBM members both within and outside the CAIM SIG will find our interviewees' responses elucidating and applicable to their own research. For space, select responses are paraphrased.
Margaret A. Chesney, PhD is a Professor of Medicine at UCSF. She is the former Director of the UCSF Osher Center for Integrative Medicine and prior Deputy Director of NCCIH, which brought her in close touch with integrative oncology.
Kristen E. Riley, PhD is a T32 postdoctoral fellow in the Department of Psychiatry and Behavioral Sciences at Memorial Sloan Kettering Cancer Center.
Emily R. Friedman, BA is a clinical research and program coordinator at the Massachusetts General Hospital (MGH), where she works on behavioral health and psycho-oncology trials for patients and their families.
How did you become interested in mind-body approaches for oncology patients?
Riley: I conducted yoga intervention research under the mentorship of Crystal Park at the University of Connecticut. I realized that mind-body approaches, including yoga and mindfulness, offer similar effectiveness as stress management interventions, but were more desired by patients and had higher attendance, which has important implications for dissemination.
Friedman: I was introduced to mind-body medicine in the context of cancer care as an intern at the Benson Henry Institute for Mind-Body Medicine at MGH. I have come to understand that the most effective way to support health and wellness is to employ a biopsychosocial model of care that grounds [cancer] within a spiritual, familial, emotional, and cultural context – a model which I've found integrative medicine to employ.
What do you see as the biggest challenges facing young investigators in integrative oncology?
Riley: Some medical professionals and psychologists consider integrative medicine as "fringe" science, because it is still a burgeoning field, and has not traditionally had enough research funding for large clinical trials (though that is now changing). This perception can be harmful for young investigators' careers, because more "mainstream" or "fundable" areas of research may be considered more desirable on the job market.
Chesney: Obtaining research funding. Our field has focused on training the next generation but the available funding may not be sufficient to support everyone, particularly for researchers relying entirely on grant funding.
What do you see as the biggest opportunities for young investigators in integrative oncology?
Chesney: This will take some political action, which the integrative medicine and health field is taking on. That is, applying pressure to public health and the healthcare industry to translate successful behavioral medicine programs from research into practice. This will generate career opportunities for behavioral medicine in primary cancer prevention, coping with cancer treatment, and maintaining optimal wellness while living beyond cancer. Look for opportunities outside of academia, including those in larger health systems… [involving] intervention, program design and evaluation, health services research, and new models moving care from medical centers to the community, using new technologies, etc.
What advice do you have for investigators seeking funding for research in integrative oncology?
Chesney: Continue to engage NIH program staff in SBM and encourage SBM leadership to actively support NCI, NCCIH, OBSSR and other institutes. Collaborate with other organizations such as APS, APHA, the Academic Consortium for Integrative Medicine and Health to press not only for research funds but for changes in healthcare to cover behavioral interventions, including mind-body, body-mind, and "anti-cancer living."
Riley: Reach out to investigators who have been funded through NCCIH and other CAM funding mechanisms for advice and guidance; senior faculty in this area tend to be very excited and passionate about this research and the field.
Findings of the Federal Physical Activity Guidelines Advisory Committee: An Interview with Abby King
Siobhan M. Phillips, PhD, MPH, Physical Activity SIG Chair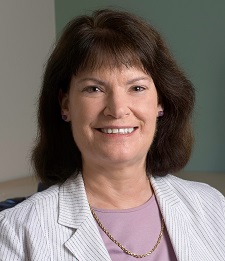 We recently talked with Dr. Abby King, Professor at Stanford University and co-chair of the 2018 Physical Activity Guidelines Advisory Committee, about what the Scientific Report leading up to the updated Federal guidelines for physical activity has uncovered.
What is the process for developing the new guidelines?
The federal government put out a call a few years back for experts in the area of physical activity and health. A final group of 17 scientists with expertise in different areas of physical activity was selected to serve on the formal Advisory Committee. The committee met from June 2016 through the first months of 2018. The Scientific Report was recently published and is available on-line. The Advisory Committee does not write the guidelines, those are written by the federal government. The committee reviews the evidence, submits their report, and the Department of Health and Human Services draws on the Report in determining the guidelines. The guidelines will most likely come out in the fall of this year. The Secretary's Office of the U.S. Department of Health and Human Services is responsible for making federal guidelines in this area. All other national organizations that release recommendations cannot call them guidelines (e.g., CDC, AHA). Until the 2008 guidelines, there were no formal federal guidelines for physical activity.
How do you think the new guidelines will differ from the 2008 guidelines?
It is likely that the new guidelines will reflect much of the new information included in the Advisory Committee's report. There were nine total subcommittees. Of these, two were completely new: sedentary behavior and physical activity promotion. There are important new findings in a number of areas, including brain health (including sleep and cognitive function), cancer, groups with chronic conditions, and inclusion of children under age 6. The report showed that physical activity is associated with reduced risk of falls and fall-related injuries, inactivity is associated with a variety of cancers, there are interactions of sedentary time and physical activity, and initial support was found for high intensity interval training. A key finding was that physical activity of any bout length is meaningful. In general, more physical activity is better, regardless of how much is achieved. For optimal health benefits, people should aim for 150-300 minutes/week. In general, people of all ages and capabilities should aim to move more and sit less on a daily basis.
What else should behavioral medicine researchers know about the Scientific Report?
This was the first time that the review included physical activity promotion as a sub-committee. The 2008 report only reviewed evidence linking physical activity to health outcomes. Medicine and Science in Sports and Exercise will be publishing an issue focusing on the findings from the Advisory Committee report. The scientific report and guidelines that will follow will open up new areas of research for behavioral medicine scientists. Two examples are that interventions should use multilevel approaches and research include more intergenerational samples. The field as a whole should take advantage of the report and guidelines because they lay out where we need more evidence, so be proactive in using them to add substantively to the field.
Community Organization Partnerships to Extend Reach: An Interview with Team Red, White & Blue
Ryan Kalpinski, PhD and Katherine Hoerster, PhD, Military and Veterans Health (MVH) SIG Co-Chairs
Team Red White & Blue (RWB) is a Veteran Service Organization dedicated to helping Veterans reintegrate into their community through physical and social activity. The MVH SIG's collaboration with Team RWB provides an example of a mutually beneficial research-community partnership. The MVH SIG interviewed Caroline Angel, RN, PhD, Team RWB Research Director and Megan King, Director of Development to learn about their growing collaboration with SBM. We conclude with key lessons regarding how to build such partnerships. We hope to inspire SBM members to partner with community organizations to extend our reach.
Tell us about Team RWB's approach and mission.
RWB is one of the fastest growing veterans organizations…developed with a positive psychology foundation. RWB's mission translates decades of multidisciplinary research from psychology, neuroscience, and sociology, into best practices. The transition from active duty to civilian life can be difficult; RWB assists in facilitating that process for many by encouraging physical activity and helping veterans and civilians build authentic relationships. RWB is not just another group organizing adventure runs and doing CrossFit together. We define enrichment as "having physical, mental, and emotional health; relationships built on close, positive enduring bonds within a larger social network; and having a sense of individual and shared sense of purpose, to include positive role identity."
Why build relationships with SBM members?
Leveraging connections with researchers internationally and across disciplines, especially in translation of research to practice, has been crucial to the work RWB seeks to accomplish. SBM researchers (e.g., David Goodrich, Katherine Hoerster, Katherine Hall) have been excellent partners. When RWB connected with just a few individuals at SBM, it soon paid dividends with on-the-ground collaborations, research partnerships and professional panels.
What plans do you have for next year's SBM Annual Meeting?
From a marketing perspective, this year's meeting got the wheels spinning to consider how we can collaborate with researchers to extend our reach and benefit more than we previously imagined. Next year, the goal is to increase visibility on both sides by engaging RWB's Eagle Leaders and SBM members to take part in physical activity sessions to showcase both organizations' dedication to health and social connectedness. We also have a few manuscripts in process we hope to share.
How do you balance Team RWB's practical goals with the rigidities of research and evaluation?
Evaluation of our outcomes is vital. We can make decisions and activate them very quickly when it comes to research, and if we can maximize the utility of our efforts to reduce the burden on the volunteers doing the work on the ground, everyone benefits. We collaborate with academic and research labs to ensure rigor is upheld with RCTs and other standardized approaches. It is important to us that our research primarily focuses on outcomes directly related to the mission of the organization, and if others are willing to engage in that work, collaboration is welcome and encouraged.
MVH SIG Perspective: Key Lessons for Academic-Community Partnerships
The MVH SIG is honored to partner with Team RWB, and we've learned a lot. We conclude by sharing a few key recommendations for initiating and fostering such relationships:
Learn about organizations in your community with which you share research or clinical interests. Great ways to get in the know include social media, reading the local and national news, and being part of community organizations. Put simply, we're unlikely to learn about community organizations through traditional academic outlets.
Make a pitch of how partnering would be mutually beneficial. Schedule a meeting, preferably in person, maybe over some coffee!
Listen closely to their mission. While you may share goals, it's important to understand where your goals converge and diverge with the organization's. Find common ground.
Keep an open mind. Remember that in academic and clinical positions, we can develop a narrowed perspective. These partnerships provide an excellent opportunity for broadening our outlook with the populations we study and serve.
Have fun. Getting to work alongside people deeply committed to topics you care about is a privilege, can be tons of fun, and is most often very rewarding.
We hope we've inspired SBM members to connect with Team RWB and other organizations to extend our reach. To pursue collaborations with Team RWB, visit RWB's website or contact Caroline or Megan.
An Introduction to the Health Collaborative Model with CARDI-OH
Elizabeth A. Beverly, PhD, Diabetes SIG Chair
After reading the title, you may be asking yourself, "What is a collaborative and how is this relevant to me?" A Health Collaborative is a model that brings together a large number of teams from hospitals and organizations to share experiences in order to accelerate learning and the implementation of best practices.1 For members of SBM, a Health Collaborative is an opportunity to highlight developments in behavioral medicine by connecting researchers, clinicians, managed care, and community stakeholders to improve the delivery of healthcare to manage specific conditions and/or implement behavioral change. Case Western Reserve University School of Medicine recently established a statewide collaborative, the Ohio Cardiovascular Health Collaborative, with four partner institutions – Ohio University, Ohio State University, University of Cincinnati, and Wright State University – funded by the Ohio Department of Medicaid. This Collaborative aims to improve cardiovascular care as well as diabetes care. Other institutions can learn from this model and establish collaboratives to promote effective interventions and services.
The Ohio Cardiovascular Health Collaborative is a complementary approach to improve cardiovascular health outcomes in people with diabetes. Despite reductions in mortality, cardiovascular disease (CVD) remains the leading cause of death in the United States.2,3 Clinical risk factors, such as hypertension, dyslipidemia, and diabetes, are associated with long-term risk of CVD.4-6 People with diabetes will develop CVD at a younger age compared to people without it.7 In addition, the longer a person has diabetes, the more likely they will develop CVD.6 People with type 2 diabetes are two to four times more likely to die from a CVD-related event,8,9 with the risk of fatal outcome increasing 17% for every 1% increase in A1C.10 Also, CVD is the leading cause of death among people with type 1 diabetes, accounting for 22% of deaths in the Allegheny County childhood-onset type 1 diabetes registry (n=1075).11 Thus, approaches that complement standard diabetes care are critically important to prevent cardiovascular disease, increase lifespan, and improve the quality of life of people with diabetes. The purpose of the Ohio Cardiovascular Health Collaborative is to expand the primary care team capacity to prevent, diagnose, and manage cardiovascular disease in Ohio's Medicaid population. Specifically, the Collaborative aims to identify and address disparities in cardiovascular health care and outcomes affecting the Ohio Medicaid population. The culmination of work from year 1 of the Ohio Cardiovascular Health Collaborative was an inaugural in-person statewide conference: "Taking the Pulse: Connecting to Improve the Health of the Medicaid Population" to highlight the best practices among Ohio's institutions. This conference was held in Columbus, Ohio on June 8th, 2018 and included over one hundred clinicians, researchers, managed care providers, and community stakeholders.
References
The Breakthrough Series: IHI's Collaborative Model for Achieving Breakthrough Improvement. IHI Innovation Series white paper. . Boston: Institute for Healthcare Improvement; 2003.
Benjamin EJ, Blaha MJ, Chiuve SE, et al. Heart Disease and Stroke Statistics-2017 Update: A Report From the American Heart Association. Circulation. Mar 7 2017;135(10):e146-e603.
Writing Group M, Mozaffarian D, Benjamin EJ, et al. Executive Summary: Heart Disease and Stroke Statistics--2016 Update: A Report From the American Heart Association. Circulation. Jan 26 2016;133(4):447-454.
Miura K, Daviglus ML, Dyer AR, et al. Relationship of blood pressure to 25-year mortality due to coronary heart disease, cardiovascular diseases, and all causes in young adult men: the Chicago Heart Association Detection Project in Industry. Archives of internal medicine. Jun 25 2001;161(12):1501-1508.
Stamler J, Daviglus ML, Garside DB, Dyer AR, Greenland P, Neaton JD. Relationship of baseline serum cholesterol levels in 3 large cohorts of younger men to long-term coronary, cardiovascular, and all-cause mortality and to longevity. JAMA : the journal of the American Medical Association. Jul 19 2000;284(3):311-318.
Huo X, Gao L, Guo L, et al. Risk of non-fatal cardiovascular diseases in early-onset versus late-onset type 2 diabetes in China: a cross-sectional study. The lancet. Diabetes & endocrinology. Feb 2016;4(2):115-124.
Statistics About Diabetes. 2017; http://www.diabetes.org/diabetes-basics/statistics/. Accessed September 27, 2017.
Coutinho M, Gerstein HC, Wang Y, Yusuf S. The relationship between glucose and incident cardiovascular events. A metaregression analysis of published data from 20 studies of 95,783 individuals followed for 12.4 years. Diabetes care. Feb 1999;22(2):233-240.
Emerging Risk Factors C, Sarwar N, Gao P, et al. Diabetes mellitus, fasting blood glucose concentration, and risk of vascular disease: a collaborative meta-analysis of 102 prospective studies. Lancet. Jun 26 2010;375(9733):2215-2222.
Zhang Y, Hu G, Yuan Z, Chen L. Glycosylated hemoglobin in relationship to cardiovascular outcomes and death in patients with type 2 diabetes: a systematic review and meta-analysis. PloS one. 2012;7(8):e42551.
Secrest AM, Becker DJ, Kelsey SF, Laporte RE, Orchard TJ. Cause-specific mortality trends in a large population-based cohort with long-standing childhood-onset type 1 diabetes. Diabetes. Dec 2010;59(12):3216-3222.
Making an Impact When it Feels Like "Everything is on Fire:" Health Policy Advice for Researchers
Lynne Klasko-Foster, SBM Civic and Public Engagement Committee (CPEC) member

How can the Society of Behavioral Medicine members keep public health issues on policymakers agendas at a time when the current administration may be less inclined to spend money on health care and scientific research? The Civic and Public Engagement Committee invited Dr. Binta Beard, a managing partner and health policy strategist at Equinox Strategies in Washington, DC, to share her expertise during our monthly conference call.
Position SBM members as resources: Engagement strategies, such as writing and strategically disseminating policy briefs and op-eds, allow us to forge personal connections with congressional members and position ourselves as thought leaders on an issue. One way to highlight yourself as an expert in the policy arena is by inviting state and local representatives to a ground breaking for a new research facility or to receive an award as a champion of a public health issue. These site visits help to garner investment in research and introduce a personal connection that can help to grow mutually beneficial partnerships between the scientific community and local policymakers.
Underline the economic contribution of research: One of the best ways to make research relevant to congressional members is to highlight how scientific work bolsters the state economy. Meeting with members of the House and Senate to let them know how much funding your lab receives from the NIH and how many people are supported by your grant ties your work directly to the economy, which can motivate representatives from your state to preserve scientific funding. In essence, build a case around the negative economic impacts that could occur at the state level if research budgets are cut.
Collaborate on issues that are already a priority: If a congressional member, for example, is working on introducing a state soda tax, educate her staff about your work on sugar sweetened beverages, or send your policy brief on opioid alternatives to pain management to a congressional member who has given public attention to the crisis. This is a great way to align priorities and show them that you are already working as an expert in their priority area. Even a short email exchange is an easy way to start building a relationship with your congressional member. SBM encourages members to reach out legislators directly and provides an online toolkit to help members craft talking points: https://www.sbm.org/advocacy/tools-for-contacting-your-legislators
Make it easy to align with your issue: Op-eds are a great way to get scientific content to congressional members because they read these more than scientific papers. Op-eds are also easier to read than policy briefs. Also, use social media to disseminate your writing. When writing op-eds or policy briefs, have a lay person read them to make sure that takeaways are clear and include your key points on the first page. As social scientists, we tend to rely on academic language that can be inaccessible to those outside of the field and may make congressional members stop reading your work. Here are some resources for getting starting with public-facing writing:
https://www.matthewbarby.com/how-to-write-for-publications/
http://www.apa.org/monitor/2018/02/write-op-ed.aspx
https://www.aaas.org/page/writing-op-ed
As social scientists, our expertise and the economic impact of our work can be a great resource for liberal and conservative policymakers alike. As an organization, SBM has the opportunity to leverage the contributions of our members on a larger scale and make an impact at the state and federal levels.
Getting the K Award: Perspectives from a Mentor-Awardee Team
Megan J. Shen, PhD, Health Equity SIG
Receiving one of the National Institute of Health's K awards is a professional goal that many in our field would like to achieve, but there often remains some uncertainty and mystery around key aspects of success in obtaining one. This article shares wisdom from Holly Prigerson, PhD, who is the Irving Sherwood Wright Professor of Sociology in Medicine at Weill Cornell Medicine. Dr. Prigerson received a K award early in her career and has successfully mentored over 90 junior investigators, many of whom have successfully received career awards including numerous K awards. She has also received several NCI R01s, a coveted NCI R35, and many other grants from the NIH, ACS, and other foundations. Additionally, I share my own lessons learned as a recent recipient of a K award and mentee of Dr. Prigerson.
Tips (from a mentor's perspective):
Tips on your mentorship team
Make sure that you are in the right environment to support your proposed line of research. Mentors should cluster at your home institution in order to demonstrate that you have local resources, but they do not need to be exclusively there.
To create a professional network of potential mentors, it can be helpful to either network through your mentor at your home institution if you have one (i.e. ask him/her who else to invite on to your K award application mentorship team) or approach individuals within your own institution who may be open to serving as your mentor and ask if they would be willing to serve in this capacity.
There should be demonstrated collaboration with a strong research infrastructure given the limited funds available for the actual research in a K award budget.
Tips for you as a candidate
Describe why there needs to be someone to study the chosen topic in the manner proposed and why that person is you.
You will want to show prior productivity with empirical publications but also demonstrate that the K award will provide you with opportunities to try new things, expand your skill set, and push yourself beyond your comfort zone.
You will want to show how you will be in a strong position to launch through the K award by getting an R grant in the "out years."
Tips (from a K awardee's perspective):
Tips for you as a candidate
It is critical to highlight why you are not only worth investing in for this particular chosen topic and career path, but why you are uniquely qualified with your training and mentorship team to achieve the outlined goals.
Must strike a careful balance in demonstrating that you are already a productive scholar but not too seasoned for a K award.
Clearly outline the type of independent investigator you hope to be ready to launch as at the end of your K award.
Tips on your career development and training activities
Be very specific in your career development and training activities document to include the following:

Summary of who your mentorship and advisory team members are and how each of them will uniquely help you achieve your training and research goals;
Outline of your learning objective, including how they map on to your research project;
Outline of how all training activities will connect to your training goals and study aims (for your research project). I highly recommend creating tables to outline these connections specifically.

Make sure your training activities are a combination of hands on training, didactics, conferences and in person trainings, and courses. Variety is key.
Try to avoid trainings that require you to be accepted to ensure you can meet training goals or provide alternatives should you not be accepted into these programs.
Tips on your research strategy
In your research plan, outline specific deliverables including planned publications from your data collected, and planned preparation and submission of your first R01 – to demonstrate that you will be a productive scholar.
Include some research activities that are "hands on" to demonstrate that you will be learning new skills, not simply overseeing research staff.
Make your research objectives feasible within the given timeline, accounting for training.
Map your research activities clearly on to your learning objectives. I suggest making a table to do this.
Tips on your mentorship team
It's best to have a mentor who was not your previous mentor in a postdoctoral fellowship or graduate school to demonstrate that this new mentorship relationship will give you new skills that you have not yet obtained in a prior mentorship relationship.
Do not include too many mentors or advisors – make it a realistic number of people who can invest in your career development.
Possible strategies to build a mentorship team if your institution does not have mentors:

Search NIH Reporter and reach out to PIs who have shared research interests in the areas you would like to grow in and ultimately write a K award;
Network at national conferences such as SBM;
Reach out to your own previous mentors (graduate school, postdoctoral fellowship) and utilize their network to reach out to other senior mentors.
Additional tips for health equity/health disparities focused applications:
Be certain to address how key members of the community will be involved in the research.
Address any concerns around potential language barriers (e.g., how will material be translated, does the PI have fluency in the necessary language, and if not how will this be addressed).
Include experts in health disparities research on the mentorship team and note how their own connections and resources (such as community advisory boards) will be utilized to achieve your research goals and to provide training in these research techniques.
IPC SIG Works in Progress: An Opportunity to Obtain Consultation on Research/Evaluation Projects in Integrated Primary Care
Alexander A. Young, MA and Jennifer S. Funderburk, PhD, Integrated Primary Care (IPC) SIG
Researchers within behavioral medicine have developed an array of evidence-based interventions and strategies that redefine the way patients receive care in medical settings. However, the success of these interventions necessitates their translation into actual practice. Primary care is one place where behavioral medicine concerns are common and a growing number of psychologists and allied mental health professionals work jointly with physicians, nurses and other medical staff to meet patients' needs. Two common primary care models that are popular in today's practice include the Collaborative Care model (e.g. IMPACT study is an example of this approach) and the Primary Care Behavioral Health model. These models integrate behavioral health professionals in primary care to deliver behavioral treatments for concerns, such as insomnia and medication adherence.
However, the way these behavioral health providers work is extremely different than in specialty mental health settings, often utilizing brief interventions for a range of problems, with the possibility of the primary care team delivering an intervention together. An upcoming review by Funderburk et al. (in press) in Families, Systems, and Health found significant gaps in the research on brief behavioral interventions in adult primary care settings. The absence of translatable intervention research has made it difficult to use supported evidence-based treatment in practice outside of interventions for insomnia and physical activity. Therefore, this is an excellent opportunity for collaborative work between SIG's to improve behavioral medicine research's reach and translation into primary care.
The IPC SIG Works in Progress (WIPs) teleconference is a new idea that the IPC SIG is piloting this year. The goal is to provide a place for clinicians, researchers, and administrators to share ideas of new research, program evaluation plans (e.g., proposed measures), specific aims of a research grant, or drafts of manuscripts to obtain feedback from experts in integrated care to help improve dissemination of research into primary care.
Specific details about the WIPs:
Interested individuals will provide to the IPC SIG leadership a short description of the idea they would like to discuss, along with several questions they are interested in asking the group.
Teleconferences are proposed to occur on a quarterly basis.
A conference call would include two individuals to present their project.
IPC experts would be on the call to ensure that the call has individuals with significant levels of IPC knowledge to share.
Individuals would be given 5-10 minutes to present the specifics of their project and the questions for the group. The remaining 20 minutes would be given to discussion of dialogue to ensure that multiple perspectives are provided, and collaboration is generated.
Our goal is to utilize the WIPs to improve the types of research and evaluation efforts occurring and to strengthen the integrated care evidence base. In addition, we are hoping this will be a nice additional benefit for SBM members. Be on the lookout for the new WIPs conference calls sponsored by the IPC SIG.
Honors and Awards
Congratulations to the following Society of Behavioral Medicine (SBM) members who recently received awards or were otherwise honored. To have your honor or award featured in the next issue of Outlook, please email aschmidt@sbm.org.
Barbara L. Andersen, PhD
Dr. Andersen was recently named Distinguished University Professor at The Ohio State University.
Lorraine T. Dean, ScD
Dr. Dean received the Golden Apple Award for Excellence in Teaching for the course "Methods for Assessing Power, Privilege, and Public Health in the United States."
Helena H. Laroche MD
Dr. Laroche completed the board certification exam and is now a certified Diplomate of the American Board of Obesity Medicine.
Paul T. Korte, PhD
Dr. Korte received the 2018 Psychologist of the Year Award from the Missouri Psychological Association.
Amelie G. Ramirez, PhD
Dr. Ramirez was named Komen Scholar for Latino Breast Cancer Research.
Karen L. Weis, PhD, RNC-OB
Dr. Weis presented the inaugural Sr. Margaret Mary, CCVI Nursing Lecture: "Prenatal Maternal Identity Formation and the Relationship to Birth Outcomes."
Members in the News
The following Society of Behavioral Medicine (SBM) members and their research were recently featured in news articles, videos, or journals. To have your news spot featured in the next issue of Outlook, please email aschmidt@sbm.org.
E. Amy Janke, PhD
Dr. Janke was interviewed by Reuters Health about SBM's policy brief calling for better access to psychosocial care for people with persistent pain.
Amelie G. Ramirez, MPH, DrPH
Dr. Ramirez spoke on Texas Public Radio's Fronteras about the need for Latino cancer prevention.
Michelle L. Segar, PhD, MPH
The National Physical Activity Activity Plan featured an interview with Dr. Segar about the importance of communications-related research to better advance population-level participation goals.
Catharine Wang, PhD, MSc
Dr. Wang's piece in The Conversation about recreational DNA testing was featured by the Boston Globe, Salon, and CNBC.
CLASSIFIEDS
UNLV – Public Health, Professor & Director of Health Disparities Research Initiative

UNLV – Public Health, Professor & Director of Health Disparities Research Initiative
The UNLV School of Community Health Sciences is seeking a full-time, tenured faculty member at the rank of Professor and Director for the Health Disparities Research Initiative [R0109431]. In particular, we are interested in an investigator who conducts health disparities research in chronic or infectious diseases that adversely affect disadvantaged populations that include racial and ethnic minorities (African American, Hispanic American, American Indian, Asian American, Native Hawaiian, Pacific Islander, or rural populations). While excellence in research is the most important criteria for a successful candidate, successful programs of research might include, but are not limited to, prevention and management of diabetes and obesity in minorities, cancer detection and intervention among minority populations, identification and prevention of specific types of cancer known to be at high risk for specific minority groups (e.g., prostate and breast cancer among African Americans, stomach cancer among Asian Americans), research on differential access to care, and health policy research.
The successful candidate is expected to have earned a Ph.D., or Doctoral degree in health science related fields from a regionally accredited college or university. Possess a strong record of external research funding from NIH and other funding agencies. Have a strong scholarship and publication record in health disparities research as this research pertains to disease prevention, disease management, healthcare access, or health policy.
For more information, please visit https://www.unlv.edu/jobs
For assistance with the application process, please contact UNLV Human Resources at (702) 895-3504 or applicant.inquiry@unlv.edu.
EEO/AA/Vet/Disability Employer

Visit the SBM Job Opportunities page for additional positions.