11th International Congress of Behavioral Medicine
4-7 August 2010; "Translational Behavioral Research: A Global Challenge"
Grand Hyatt Washington, Washington, DC, U.S.A.
Abstract Submission Deadline: 15 January 2010, 11:59 pm ET
Submit at: http://www.icbm2010.org/callforabstracts.php
The International Congress of Behavioral Medicine is an outstanding, must-attend meeting that offers a wonderful opportunity for presenting research to an international audience, especially for students and young investigators who rarely have a chance for international exposure. Read more »

Evidence Based Behavioral Practice Project
Every day, new research in behavioral medicine yields evidence of the positive effects that behavioral interventions can have on health. To help practitioners and researchers, SBM - in partnership with NIH, OBSSR, the National Library of Medicine and Northwestern University - offers resources from the Evidence Based Behavioral Practice (EBBP) project. Read more »

SBM Development Committee - Key to Successful Annual Meetings
Ensuring a stimulating, enriching, cost-conscious, and rewarding SBM Annual Meeting experience requires effort on many fronts. As many SBM members appreciate, the Program Committee spends the greater part of a year planning educational sessions, which not only entails reviewing abstracts but choosing keynote and master lecture presenters whose research and expertise offers attendees a look at the most exciting developments in the behavioral medicine field. Read more »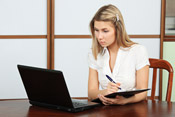 Highlight: American Medical Informatics Association and SBM Liaison
The Behavioral Informatics SIG and the Cancer SIG have jointly developed a pre-conference course at the SBM meeting in Seattle, April 7, 2010. Informatics, eHealth, & Behavioral Science - Creating Synergy for Best Implementation & Outcomes will highlight opportunities to bridge the gap between health informatics and behavioral science. Read more »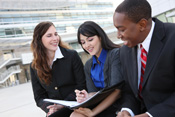 Student-oriented Activities at the SBM 2010 Annual Meeting
The 31st Annual Meeting & Scientific Sessions of the Society of Behavioral Medicine (SBM) in Seattle (April 7-10, 2010) will showcase a variety of activities of particular interest to SBM student members. Read more »

Politics & Policies: Speaking Up for Behavioral Medicine
The Obama Administration and the new Congress have now been in office for almost a year. The ideas and sound bites expressed during the election campaign are not enough anymore. The details behind those ideas start to matter now. And that is exactly where we are at this point on the health care issue. The details are beginning to matter. Read more »

The Course Syllabi Database: A Valuable Resource for SBM Members
To facilitate curriculum development across the field of behavioral medicine, the Education, Training, and Career Development Council (ETCD) of the Society of Behavioral Medicine (SBM) maintains a searchable database of syllabi and course-related material for higher education in behavioral medicine. Read more »

Women's Mental Health:
What It Means to You

Two New FREE booklets from the Office of Women's Health
Women's Mental Health: What It Means to You
is a consumer booklet that addresses the stigma associated with mental health, while offering women advice for talking about mental illness, suggestions about where to turn for support and solutions for preventing and coping with mental illness.
Read more
»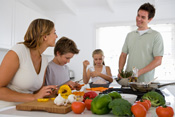 Research from members of the Child and Family Health SIG
The Child and Family Health SIG of SBM provides an interdisciplinary forum for members to share their research around children, adolescents and families. Since the triple threats of a depressed economy, high joblessness, and families separated by troop deployment to persistent wars are part of the American life experience, our members have taken up the challenge to enhance health promotion among American children, teens and families. Read more »

The Great Debate: Scrutinizing the Value of Positive Psychology for Health Research
In recent years, "positive psychology" has commanded appreciable attention. In particular, growing interest has focused on whether variables included within this broad rubric might influence health processes. Research regarding links between positive constructs and health has expanded markedly, and SBM has been an active forum for some of this work. Read more »
Classified Advertising
Deadline and Rates
To advertise in Outlook, please supply ad copy to the SBM National Office. Artwork, including company logos, will not be accepted. Please contact the National Office for additional information.
Contact:
Holland LaFave, Project Manager
Society of Behavioral Medicine
555 East Wells Street, Suite 1100
Milwaukee, WI 53202-3823
Phone: (414) 918-3156
Fax: (414) 276-3349
E-mail: hlafave@sbm.org
BOARD OF DIRECTORS

Officers
Francis J. Keefe, PhD
President
Karen M. Emmons, PhD
President-Elect
Bonnie Spring, PhD, ABPP
Past-President
Paul A. Estabrooks, PhD
Secretary/Treasurer
Felicia Hill-Briggs, PhD, ABPP
Member Delegate
Lisa M. Klesges, PhD
Member Delegate
James F. Sallis, Jr., PhD
Member Delegate
Council Chairs
Laura S. Porter, PhD
Education, Training & Career Development Chair
Brent Van Dorsten, PhD
Membership Chair
Kenneth E. Freedland, PhD
Publications & Communications Chair
Sara Knight, PhD
Scientific & Professional Liaison Chair
Barbara Resnick, PhD, CRNP, FAAN, FAANP
Special Interest Groups Chair
Committee Chairs
Karen A. Matthews, PhD
Awards Chair
Suzanne M. Miller, PhD
Development Chair
David C. Mohr, PhD
Evidence-Based Behavioral Medicine Chair
Paul A. Estabrooks, PhD
Finance Chair
Prabhu Ponkshe, MA, LLB
Health Policy Chair
Bonnie Spring, PhD, ABPP
Nominating Chair
Michael A. Diefenbach, PhD
Program Chair
Gary G. Bennett, PhD
Program Co-Chair
Kathleen J. Goggin, PhD
Program Support Chair
Editors
Christopher R. France, PhD
Annals Editor
Cheryl L. Albright, PhD, MPH
Outlook Editor
Please send Outlook correspondence to:
Cheryl L. Albright, PhD, MPH
Editor, SBM Outlook
Phone: (808) 441-8189
E-mail: calbright@crch.hawaii.edu
Guidelines for Articles submitted to Outlook
1. Articles should be no longer than 500 words, plus up to 10 references.

2. Please submit only original articles, not articles that have been previously published in another organization's newsletter or bulletin.

3. The Outlook editor may edit articles to fit the format of the newsletter, or defer articles to another issue based on space limitations. The submitting author(s) will be informed, prior to publication, and will be sent a copy of any edited article for approval or withdrawal.

4. Submitted articles may be reviewed by the Publications and Communications Committee Chair and, potentially, additional SBM Board members to determine appropriateness for publication and/or length.