11th International Congress of Behavioral Medicine
4-7 August 2010
"Translational Behavioral Research: A Global Challenge"
Grand Hyatt Washington, Washington, DC, U.S.A.
Abstract Submission Deadline: 15 January 2010, 11:59 pm ET
Submit at: http://www.icbm2010.org/callforabstracts.php
Early Career/Travel Awards Application Deadline: 30 January 2010
Eligibility criteria and application at: http://www.icbm2010.org/awards.php
Early-Bird Registration now Open at: https://www.sbm.org/isbm/registration_form.php
The International Congress of Behavioral Medicine is an outstanding, must-attend meeting that offers a wonderful opportunity for presenting research to an international audience, especially for students and young investigators who rarely have a chance for international exposure. Young investigators who submit an abstract can also apply for Early Career/Travel Awards.
Scheduled for 4-7 August 2010 in Washington, DC, all Congress sessions take place in the Grand Hyatt Washington, a beautiful hotel close to DC's many cultural and historical landmarks.
Don't miss this science-rich Congress! The Congress features keynote addresses, master lectures, panels, symposia, roundtable discussions, oral and poster presentations, meetings of special interest groups, workshops, scientific and trade exhibitions.
The International Society of Behavioral Medicine, in conjunction with the Society of Behavioral Medicine, is pleased to present the current developments on the 11th International Congress of Behavioral Medicine.
Your Abstract is Welcome!
All participants are invited to submit an abstract for workshops, symposia, oral and/or poster presentations. It is not necessary to be a member of a member national society of the International Society of Behavioral Medicine to submit an abstract. Abstracts will be reviewed by members of the Scientific Program Committee. All accepted abstracts will be published in a program and abstract book.
A Science Rich Meeting
The theme of the 11th ICBM is "Translational Behavioral Research: A Global Challenge" which will encourage collaboration and networking among all who contribute to the science and practice of behavioral medicine. ICBM 2010 will include keynote addresses, master lectures and panels, symposia, roundtable discussions, oral and poster presentations, meetings of special interest groups, workshops, and scientific and trade exhibitions. Our keynote speakers are prominent individuals from three continents who will address basic science, community-applications and policy issues of behavioral medicine. The keynote speakers are:
Keynote Addresses
Kelly D. Brownell, PhD
Food Policies that Contribute to Obesity
Professor and Chair, Department of Psychology, Yale University (United States)
Jaakko Kaprio, MD
Contribution of Genomics to Behavioral Medicine
Professor, University of Helsinki and National Institute for Health and Welfare (Finland)
Olive Shisana, PhD
HIV/AIDS in South Africa
Executive Director, South African National Research Program
Social Aspects of HIV/AIDS and Health, Human Sciences Research Council (South Africa)
In addition to the Keynotes, we have confirmed the following Master Lectures:
Master Lectures
Karen D. Davis, PhD
Development of new diagnostic tools and treatments for brain disorders
Senior Scientist, Division of Brain, Imaging and Behavior Systems
Toronto Western Research Institute (Canada)
Theresa M Marteau, PhD
Emotional, Cognitive and Behavioural Responses to Health Risk Information
Professor of Health Psychology, Psychology & Genetics Research Group, Department of Psychology, Institute of Psychiatry (United Kingdom)
Adolfo Martínez-Palomo MD, DSc
Bioethics and Behavioral Research
Coordinator of the Science Council for the Presidency
Emeritus Professor of Experimental Pathology, Center for Research and Advanced Studies (Mexico)
Robert Croyle, PhD
Cognitive, Motivational and Social Processes Underlying Health Threat Appraisal and Coping
Director, Division of Cancer Control and Population Sciences, National Cancer Institute (United States)
And we are pleased to announce our confirmed Master Panel Chairs:
Master Panels
Athula Sumathipala, MBBS, DFM, MD, MRCPsych, CCST, PhD
Medically Unexplained Symptoms
Honorary Director, Forum for Research and Development in Sri Lanka; Hon. Research Fellow, Section of Epidemiology Institute of Psychiatry, Kings College, University of London, UK; Council Member, UK- Sri Lanka Group on the Psychological Consequence of Trauma (Sri Lanka)
Lin Li, BA, MPh, PhD
Biomarkers and Cancer
Research Officer, VicHealth Centre for Tobacco Control, The Cancer Council Victoria; Honorary Fellow in Melbourne School of Population Health, University of Melbourne (Australia and China)
Mira Aghi, MA, PhD
Tobacco Control
Advocacy Forum for Tobacco Control (AFTC); UNICEF; Global Youth Tobacco Survey; International Network of Women against Tobacco (INWAT); Society for Research on Nicotine and Tobacco (SRNT); Cancer Patients AID Association (India)
Fred Wabwire-Mangen, MBChB, MPH, PhD
Epidemiology, Research Methodology and Communicable Disease Control
Senior Research Scientist and Chair, Executive Management, Makerere University Walter Reed Project; Senior Research Scientist, Rakai Health Sciences Program; Associate Professor, Makerere University, School of Public Health (Uganda)
A Rockefeller Foundation grant to our host society, Society of Behavioral Medicine, will also support the participation of behavioral scientists from developing regions of the world to expand our views of the translation of behavior science to diverse settings.
Contact details
For information on the Congress and details of abstract submission, please visit the Congress website at www.icbm2010.org. Please direct any inquires about the ICBM program to the Congress Secretariat, Amy Genc Moritz at amoritz@sbm.org. We look forward to welcoming everyone to the 11th International Congress of Behavioral Medicine in Washington, D.C. in August 2010.
Hege R. Eriksen, PhD, ISBM President
Linda Baumann, PhD, RN, Scientific Program Chair
Peter Kaufmann, PhD, Local Arrangements Committee Chair
Evidence Based Behavioral Practice Project
Every day, new research in behavioral medicine yields evidence of the positive effects that behavioral interventions can have on health. To help practitioners and researchers, SBM - in partnership with NIH, OBSSR, the National Library of Medicine and Northwestern University - offers resources from the Evidence Based Behavioral Practice (EBBP) project. The EBBP project provides researchers, practitioners, educators, and others with a valuable toolbox. Resources include interactive online learning modules that demonstrate how to conduct the EBBP process with clients and communities. Other tools convey how to keep up with the the latest evidence, appraise which interventions are effective, and conduct randomized clinical trials and systematic reviews. Teaching resources and syllabi are available as well.
The EBBP Web site (http://www.ebbp.org/) now features a new portal, which allows visitors to take any of the five available learning modules, free of charge. Users can stop and save their work, returning at a later time, and can take pre and post-tests to assess their knowledge. These resources are intended to help scientists and practitioners build the evidence base for behavioral interventions and integrate research and practice in real-world conditions. The five available training modules comprise:
EBBP Process Module* - Learn and conduct the steps of the EBBP process with a simulated client and/or community.
Search for Evidence Module* - Learn the strategies for choosing and using EBBP information tools.
Systematic Review Module* - Learn how to evaluate and conduct a systematic review.
Critical Appraisal Module - Learn about the critical appraisal of studies that attempt to determine whether an intervention works.
Randomized Controlled Trials Module - Learn what randomized controlled trials (RCTs) are and the basics of how to design and conduct them.
*Select trainings are now available for Continuing Education (CE) Credit by the American Psychological Association. To purchase the test, please visit http://search.apa.org/continuing_education?query=&facet=ceformat:Web-based%20independent%20study%20program&sort=title_asc
*All trainings will soon be available for CE credit by physicians and nurses. Please check back for details.
Check the EBBP Web site frequently to stay on top of newly added resources. We encourage you to contact us with your ideas, suggestions and recommendations for how the EBBP project can better meet your needs.
SBM Development Committee - Key to Successful Annual Meetings
Suzanne M. Miller, PhD, Development Committee Chair
Ensuring a stimulating, enriching, cost-conscious, and rewarding SBM Annual Meeting experience requires effort on many fronts. As many SBM members appreciate, the Program Committee spends the greater part of a year planning educational sessions, which not only entails reviewing abstracts but choosing keynote and master lecture presenters whose research and expertise offers attendees a look at the most exciting developments in the behavioral medicine field. The Board of Directors chooses locales that appeal to members, based on travel ease, climate, and such amenities as restaurants and tourist attractions. The theme of the meeting is carefully chosen to reflect current trends and future directions of central interest to participants.
Members might not know, however, that the Development Committee, chaired by Suzanne M. Miller, PhD, also spends the greater part of a year securing meeting sponsorships. Take a look at registration fees for most other meetings of comparable size and you will discover that ours are relatively low and affordable for members and non-members alike. Consequently, registration fee revenue does not cover all the expenses associated with executing a successful meeting. More often than not, expenses include meeting space; they always include food and beverages, poster boards, conference bags, audio visual services, and more. To make ends meet, the conference needs to be underwritten, through sponsorships, exhibit booths, and advertisements, and the Development Committee secures them.
The process for securing sponsorships is far from simple. It entails developing appealing marketing materials that quickly acquaint potential sponsors with SBM and what we stand for as well as providing a meeting overview that conveys an important message: the SBM meeting is a unique, high-caliber, and scientifically stellar one. It also allows the kind of networking and mentoring that are so vital to our members and to the future of the field. The Committee develops extensive lists of potential sponsors, exhibitors, and advertisers; after initial email contact Committee members and staff follow-up personally to further explore interest.
Sponsors, exhibitors, and advertisers are promised - and deserve! - acknowledgement for their contributions so it is incumbent on the Committee and staff to provide it - in the preliminary and final programs, on the SBM Web site, and on signage throughout the meeting.
This year, the Committee will be asking if you and or the organization or institution with which you work would be able to play a role in sponsoring the meeting and ensuring the continued health of our society, science, and the future of our field. We know that times are challenging, and we recognize that registration fees plus travel expenses might not leave much budget for meeting sponsorship, but we would be shirking our responsibility if we failed to ask you to do all that you can to ensure the continued vitality and prominence of our national meeting. (Shirkers we are not!) Any amount is helpful and essential to underwriting the quality of our convention. Plus, at the $1,000+ sponsorship level SBM waives meeting registration fees (number and type waived vary according to level). Contributions at all levels are tax deductible to the extent allowable by law.
Without sponsors, exhibitors, and advertisers, SBM could not host the high-impact, innovative, and engaging meeting that attendees have come to rightfully expect and benefit from. With underwriting, SBM's meeting features the best and broadest behavioral medicine science and affords extensive networking and educational opportunities, all at an attractive location - where you and guests can have a memorable experience. The Development Committee makes a concentrated effort, each and every year, to garner underwriting, a part of the formula that adds up to a successful meeting. As SBM continues to work towards maintaining our status as the premiere behavioral medicine group in the country, we look to our members and affiliates to help ensure an unparalleled forum for the development of our science and practice.
Highlight: American Medical Informatics Association and SBM Liaison
Shelagh A. Mulvaney, PhD, Scientific and Professional Liaison Council Member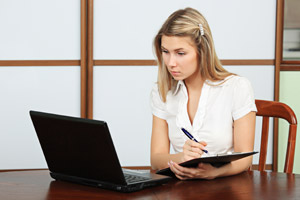 The Behavioral Informatics SIG and the Cancer SIG have jointly developed a pre-conference course at the SBM meeting in Seattle, April 7, 2010. Informatics, eHealth, & Behavioral Science - Creating Synergy for Best Implementation & Outcomes will highlight opportunities to bridge the gap between health informatics and behavioral science. The session, generously supported by the Health Communication and Informatics Research Branch of the National Cancer Institute (NCI), will also be a liaison between the Society of Behavioral Medicine (SBM) and the American Medical Informatics Association (AMIA). This is the first collaboration between organizations that increasingly share a focus in health information technology, health behaviors, organizational change and health outcomes. Programming has been spearheaded by SBM members Susan S. Woods, MD, Deborah J. Bowen, PhD, Tom K. Houston, MD, Rita Kukafka, DrPH, Shelagh A. Mulvaney, PhD, and Abdul R. Shaikh, PhD, MHS and Brad Hesse, PhD from NCI. The course will include speakers representing both organizations, from academia, industry and government. The half-day session will highlight real-world experience based on the use of personal health technology applications, the intersection between personal health records and electronic medical records, and cyberinfrastructure for population health. Sessions feature innovative collaborations and projects bridging industry, behavioral scientists and informaticists. For additional information, please contact Sue Woods, MD PhD (susan.woods@va.gov) or Deborah J. Bowen, PhD (dbowen@bu.edu).
Student-oriented Activities at the SBM 2010 Annual Meeting
Yasmin Asvat, Student SIG Outlook Editorial Team Liaison
Travis I. Lovejoy, Student SIG Chair
The 31st Annual Meeting & Scientific Sessions of the Society of Behavioral Medicine (SBM) in Seattle (April 7-10, 2010) will showcase a variety of activities of particular interest to SBM student members.
New student member of SBM? Attend the New Member Breakfast to learn about ways to become involved with the Society. A representative from each Special Interest Group (SIG) will be available to review relevant student opportunities. (Thursday, April 8, 7:30-8:30am)
Looking for a mentor? Take advantage of the various mentoring opportunities offered by the SIGs (see the meeting's final program for complete details). This year, the Student SIG and the Women's Health SIG are co-sponsoring a session devoted to the mentoring of early career women in the field of behavioral medicine. (Breakfast Roundtable: Women's Health SIG and Student Award Presentation Thursday, April 8, 7:30-8:30am)
Interested in presenting your research? The SBM annual meeting has traditionally showcased and given awards recognizing the research of graduate students, be it in poster or paper presentation format. The SBM Program Committee selects Meritorious Student Abstracts that are showcased during the Wednesday evening opening reception. The society also grants several Distinguished Student Awards, including Travel Scholarships, and awards for Excellence in Research and Excellence in Service Delivery. The Student SIG will grant two $100 prizes for top student research abstracts. Other SIGs also offer student research awards; for details, contact the respective SIG representative. (Opening Reception featuring Citation Award and Meritorious Student Posters Wednesday April 7, 6:30-8:00pm)
Applying for clinical internship or interested in getting a head start on the process? Do not miss the Internship Panel and the Internship Meet-and-Greet. The Internship Panel will be headed by Justin M. Nash, PhD from Brown University, School of Medicine and Alan M. Delamater, PhD from the University of Miami, School of Medicine. They will discuss qualities that make applicants for internships in behavioral medicine stand out and be competitive. Additionally, a current intern will provide first-hand experience on the application and interview process. The Internship Meet-and-Greet will showcase over a dozen "meet-and-greet stations" in which behavioral medicine internship site representatives will be available to informally chat with prospective applicants about the training opportunities at their site. (Midday Meeting: Apply to Internships in Behavioral Medicine Thursday April 9, 12:15-1:15pm)
Ready to publish your research? The Publishing 101 Workshop with Christopher R. France, PhD, Editor-in-Chief of Annals of Behavioral Medicine; Kevin S. Masters, PhD, Editor-in-Chief of Journal of Behavioral Medicine; and Melissa A. Alderfer, PhD, member of the Editorial Board of Journal of Pediatric Psychology will provide specific tips for publishing in the area of behavioral medicine. (Breakfast Roundtable: Publishing 101 Saturday, April 10, 7:30-8:30am)
Need to relax and unwind after a long day of meeting events? Join the Student SIG Social Evening gatherings on Thursday and Friday nights. Students will gather at local restaurants to enjoy food, drinks, and the company of future colleagues. Specific details will be available in the meeting's final program.
Whether you are a new or veteran student member of SBM, we encourage you to take advantage of these (and other) student-oriented opportunities at the SBM Annual Meeting. See you in Seattle! https://www.sbm.org/meeting/2010/
Politics & Policies: Speaking Up for Behavioral Medicine
Prabhu Ponkshe, MA, LLB, Chair of the Health Policy Committee
The Obama Administration and the new Congress have now been in office for almost a year. The ideas and sound bites expressed during the election campaign are not enough anymore. The details behind those ideas start to matter now. And that is exactly where we are at this point on the health care issue. The details are beginning to matter.
For members of the Society of Behavioral Medicine (SBM), it is time to speak up about the details. The Society can speak for itself, but SBM is merely an organization; its voice will never amount to more than the multitude of individual voices of its members. SBM members are the ones who have the insight and knowledge on many issues in health care. Regardless of whether they speak with one voice, now is the time and the opportunity to express ideas to their elected and appointed officials.
Here are some of the opportunities to speak-up:
The Affordable Health Choices Act, which passed the Senate Health, Education, Labor and Pension (HELP) committee in November 2009 establishes a Prevention and Public Health Fund to ensure that health reform not only addresses health coverage but also makes direct investments in improving America's health. It is not clear at this point whether this fund, which will reorient our health system toward prevention and preparedness, will survive the political process. Those who support the fund are clear about the fact that we need an expanded and sustainable funding stream to support prevention, wellness and public health activities, because high rates of chronic diseases are one of the biggest drivers of health care costs. SBM members clearly understand the link between chronic diseases and behavior. They also understand the need to change those behaviors with evidence-based strategies.
The National Science Foundation (NSF) is beginning to recognize the importance of behavioral medicine. NSF's Social, Behavioral and Economic Sciences (SBE) Directorate's Advisory Committee is exploring a number of areas with the premise that the SBE sciences have an important role to play in the nation's science and innovation agenda. In examining that agenda, some members of that Committee hold the view that there are certain areas where the SBE sciences are needed, others where they are necessary, and still others where these sciences should be leading the policy response. NSF leadership already recognizes that the "social sciences have been discovered in a big way in this city [Washington, DC]," according to a report published in the Consortium of Social Science Associations. NSF leadership has indicated that many other agencies, from the National Oceanic and Atmospheric Administration (NOAA) to the Department of Defense are "knocking on NSF's door" to involve the SBE directorate in many of their initiatives.
The National Institutes of Health (NIH) has announced the launch of the Basic Behavioral and Social Science Opportunity Network (OppNet), a trans-NIH initiative to expand the agency's funding of basic behavioral and social sciences research (b-BSSR). The idea behind b-BSSR is to study mechanisms and processes that influence behavior at the individual, group, community and population level. Research results from the field are expected to lead to new approaches for reducing risky behaviors and improving the adoption of healthy practices. All NIH Institutes and Centers (ICs) share the mission of supporting b-BSSR. Twenty-four ICs and five programs within the Office of the Director will integrate existing NIH efforts, target research challenges best met collectively and collaborate on new research initiatives in complementary scientific areas. OppNet will also develop a plan for focused multi-year programs across ICs to advance priority topics within b-BSSR. Funding opportunity announcements are expected by the end of 2009.
There are many such examples of political and policy events that are debated in the popular and scientific media. Being focused on the debates that matter most to you as a behavioral scientist and pursuing those debates, not only serves you professionally, but it serves the profession too.
We are entering an environment of politics and policies that is quite different from what it was until the last election. Ideas based on scientific evidence are being sought like never before. Politics and policies are anxiously waiting for the support of voices from the scientific community. That support has to be active and it has to be expressed in multiple forums. Researchers are unique in that they have access to communications platforms that are not available to the ordinary citizen. They can reach out through the various scientific networks, publications, meetings and societies. The credibility of the evidence base is on the side of the researcher, and that credibility provides access and an audience through the non-scientific media as well. But researchers are also ordinary citizens. That gives them the right to speak up at any time during a political debate.
The Course Syllabi Database: A Valuable Resource for SBM Members
Karl J. Maier, PhD, Education, Training and Career Development Council Member
To facilitate curriculum development across the field of behavioral medicine, the Education, Training, and Career Development Council (ETCD) of the Society of Behavioral Medicine (SBM) maintains a searchable database of syllabi and course-related material for higher education in behavioral medicine. Around 1995 the Council began soliciting syllabi from the membership. Several council Chairs and others have contributed to the building of this incrementally over the years. In 1996, Marc D. Gellman, PhD, then Council Chair, held the hard copy collection of syllabi. Prior to the electronic record keeping of today, interested members requested copies of syllabi pertaining to their interests. A few years later, during her leadership of the Council, Shari R. Waldstein, PhD solicited additional syllabi and worked with SBM staff to make them available on the SBM Web site. Starting in 2003 Karl J. Maier, PhD worked closely with Council Chair Justin M. Nash, PhD to develop the syllabus Web site to have search functionality along with an online submission and review process (https://www.sbm.org/syllabi/search). In addition to syllabi, other course-related material such as assignments, seminar outlines, or other text-based materials may be submitted. Since 2005, syllabi and materials could be submitted and searched for according to date, training area (psychology, medicine, nursing, public health, other), training level (undergraduate, graduate, other), and scope of the course (introductory/survey or specialized). As such, database users can easily find the syllabi most relevant to their needs. To date, the searchable database holds over a dozen syllabi, and over 50 syllabi are listed outside of the searchable database from prior to 2005. The entire collection includes syllabi for psychology courses mostly, with some representation of medicine and public health courses. Existing syllabi that are available at the undergraduate and graduate levels are either general or specialized in scope.
The growth of this resource is important as SBM continues to be a leader in behavioral medicine. If you teach in areas related to behavioral medicine, we encourage you to consider submitting syllabi for the courses you have recently taught. Likewise, if you will be teaching a course in the future or are otherwise interested, we invite you to take advantage of this great resource. Visit https://www.sbm.org/syllabi to submit or access syllabi.
Two New FREE booklets from the Office of Women's Health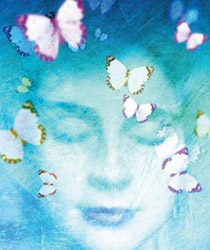 Women's Mental Health:
What It Means to You
Women's Mental Health: What It Means to You is a consumer booklet that addresses the stigma associated with mental health, while offering women advice for talking about mental illness, suggestions about where to turn for support and solutions for preventing and coping with mental illness. Action Steps for Improving Women's Mental Health is a report that explores the role gender plays in the diagnosis, course, and treatment of mental illness. It also outlines specific action steps policy makers, healthcare providers, researchers and others can take to spur positive changes, improve care, reduce stigma, increase the capacity for recovery and ultimately reduce the burden of mental illness on women's lives. Both publications can be ordered FREE through the Substance Abuse and Mental Health Services Administration's Health Information Network (SHIN) by visiting http://mentalhealth.samhsa.gov/publications/allpubs/OWH09/index.phpx or by calling 1-877-SAMHSA-7 (1-877-726-4727).
Research from members of the Child and Family Health SIG
Willa Marlene Doswell, PhD, FAAN, Child and Family Health SIG Outlook Liaison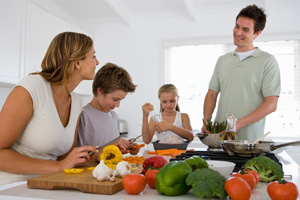 The Child and Family Health SIG of SBM provides an interdisciplinary forum for members to share their research around children, adolescents and families. Since the triple threats of a depressed economy, high joblessness, and families separated by troop deployment to persistent wars are part of the American life experience, our members have taken up the challenge to enhance health promotion among American children, teens and families.
The following SIG members have submitted communications regarding their current research activities.
Dr. Carmen R. Isasi is examining the role of acculturation, social capital and cardiovascular risk factors among Chinese immigrants residing in New York City. Dr. Bret A. Boyer is studying patient independence, self-management behaviors, parent-child conflict and illness-intrusiveness in families with diabetes. Dr. Denise C. Charron-Prochownik continues to expand her research in reproductive health in teen diabetics, expanding her work to Latinas and internationally. Dr. Willa Doswell is examining the role of parish nurses in assisting African American women experiencing behavior risks such as anxiety, stress, and depressive symptoms, and enhancing the parenting effectiveness/health promotion activities of single headed African American homes in impoverished inner city areas.
Dr. Margaret S. Hannan is examining communications between mothers and their daughters who are liver transplant recipients. Dr. Richard R. Rosenkranz is examining nutrition health promotion in girl scouts and their families. Graduate student member Kristin A. Long is examining the adjustment of siblings of pediatric cancer patients in the context of family-level changes. Dr. Cynthia K. Perry is studying the feasibility of an after school physical activity program for Latinos in Washington State. Dr. Moya Alfonso is examining community-based alcohol prevention targeting middle and high school students in Florida. Dr. Bruce S. Alpert is studying the genetics of CV reactivity in black youth in response to laboratory stressors.
Willa Marlene Doswell, RN, PhD, FAAN Associate Professor of the University of Pittsburgh School of Nursing (Wdo100@pitt.edu) and the Child and Family SIG Contributing Editor, SBM Outlook.
The Great Debate: Scrutinizing the Value of Positive Psychology for Health Research
Suzanne M. Miller, PhD
Allen C. Sherman, PhD, Cancer SIG Member
In recent years, "positive psychology" has commanded appreciable attention. In particular, growing interest has focused on whether variables included within this broad rubric might influence health processes. Research regarding links between positive constructs and health has expanded markedly, and SBM has been an active forum for some of this work.
Efforts in this area have been greeted with both warm receptivity and deep skepticism. In response to this controversy, the SBM Cancer SIG sponsored a debate at the 2008 Annual Meeting in San Diego, CA. The panelists were invited to present a critical appraisal of the implications of positive psychology for health research. The ensuing exchange was lively, incisive, and thought-provoking. These papers were subsequently further developed into a special series for publication in Annals of Behavioral Medicine.
Raising the standard for the "pro" position were Drs. Lisa G. Aspinwall and Richard G. Tedeschi. The "con" position was championed by Drs. James C. Coyne and Howard Tennen; Dr. Richard P. Sloan also participated on the "con" team in the conference debate. Dr. Sherri Sheinfeld Gorin provided commentary. Of course, we cannot capture the richness or complexity of the exchange in a brief synopsis, but we can trace some interesting themes. (Interested readers will find a more nuanced treatment in the forthcoming series in Annals.)
It is unlikely that the diverse constructs often enfolded within "positive psychology" have identical health correlates. Drs. Aspinwall and Tedeschi begin by considering some of the better established lines of research, such as optimism, sense of coherence, and posttraumatic growth. They briefly review evidence regarding some of the pathways through which these variables might affect health outcomes, including effects on neuroendocrine and immune function, as well as less direct mechanisms involving health behaviors, attention to health risks, treatment adherence, and coping. They note that prospective relationships between health outcomes and positive constructs (e.g., positive affect) often remain statistically significant after adjusting for the effects of negative states- suggesting that more is at play than simply the absence of distress. Moreover, the magnitude of the effects for positive states seems generally comparable to that of negative ones.
Finally, Drs. Aspinwall and Tedeschi take aim at a number of assumptions that they perceive as common but empirically unfounded. They argue that positive thoughts and feelings do not constrain medical decision-making (i.e., feeling good does not blind one to relevant threats). Furthermore, they note that positive and negative responses are often experienced concurrently; (positive reactions do not necessarily betoken denial or poor coping). Moreover, positive and negative states do not necessarily have symmetrical and opposite effects (e.g., low distress is not synonymous with enhanced well-being). In sum, they argue that both positive and negative phenomena should be studied concurrently if investigators seek to capture the fullness and complexity of human adaptation.
Drs. Coyne and Tennen provide a more critical or disenchanted perspective regarding the contributions of positive psychology to health research. Focusing more explicitly on oncology research, they examine the impact of fighting spirit and other positive factors on disease incidence and progression. They review prospective data that fail to support the hypothesized benefits of these constructs for disease outcomes. They also cast a skeptical eye toward research on benefit-finding. They note the conceptual ambiguity re: how best to understand this construct (e.g., positive illusion, temporal comparison process, coping response), and its inconsistent associations with indicators of adjustment. They also observe that psychosocial intervention research has failed to provide compelling evidence of effects on immune parameters, or more critically, on disease outcomes. Finally, Drs. Coyne and Tennen challenge findings regarding posttraumatic growth. In particular, they examine the thorny complexities of evaluating growth with instruments that involve retrospective assessments of change over time. Overall, they argue that the quality of the database concerning relationships between positive constructs and health outcomes is unconvincing.
These themes are further elaborated and debated in rebuttals crafted by each side. On the other hand, a number of points of agreement emerge as well. These include encouragement for (1) more sophisticated methodological approaches (which is a common evolutionary development in a more recent field of inquiry), (2) more specific elucidation and testing of mechanisms potentially linking positive constructs with health outcomes, and (3) vigilance regarding the exaggerated claims that sometimes characterize accounts in the popular press.
We are grateful to our participants for taking on such a challenging mission and offering such incisive contributions. Investigators may find much in these reflections to stimulate, nettle, and inspire them, and we believe, to help refine developments in a highly intriguing area of research.
Suzanne M. Miller, PhD, Fox Chase Cancer Center; Allen C. Sherman, PhD, Winthrop P. Rockefeller Cancer Institute; James C. Coyne, PhD, University of Pennsylvania School of Medicine and Graduate School for Health Research University Medical Center Groningen, University of Groningen, the Netherlands; Howard Tennen, PhD, University of Connecticut School of Medicine; Lisa G. Aspinwall, PhD, University of Utah; Richard G. Tedeschi, PhD, University of North Carolina at Charlotte; and Sherri Sheinfeld Gorin, PhD, Columbia University