PRESIDENT'S MESSAGE
Pride, Prejudice, and the Power of Stories to Enrich our Professional Impact on the World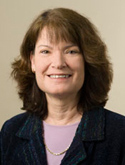 Abby C King, PhD
I have always prided myself on 'wearing the mantle' of science as best as I could-through being dispassionate, exacting, and appropriately distanced from the objects of my investigations. Isn't that what we have been taught from the beginning of our careers, starting, for many of us, in that Psychology 101 class with the term "objectivity"? Of course, those basics of scientific inquiry remain fundamental for building an evidence base that is, as much as we can make it, minimally biased, concise, and trustworthy. And I always believed that if I just conducted strong, "tight" science, the results would speak for themselves, my job as a scientist ending with scientific publication and presentations. Surely that is what my academic institution, colleagues, and, by extension, community members and policy makers seemed to care the most about.
I couldn't have been more wrong. While, yes, my energies in the areas of publication and grant writing began to pay off, I've always had that niggling feeling that presenting the scientific results of the hard-fought grants that we had received just wasn't enough; there was often no real "impact" beyond the scientific community. Even though my team and I were incredibly excited about what we were discovering through our research, that level of enthusiasm never quite reached the non-scientific audiences to which we presented. Why was it when we presented the results of our latest study showing how local neighborhood environments can impact the health of the entire community, local decision makers nodded politely, but when a resident stood up and told her personal story about something going on in her small neighborhood, the same decision makers were totally engaged?
That's when the art and principles of storytelling began to creep into my consciousness. Most of us are familiar with the stories that we constantly hear or see that end in a request for money or a purchase of a product. Sure, they pull at our emotional heartstrings, but what would that type of communication have to do with science? Truth be told, my sense of pride around scientific inquiry was accompanied by a bit of prejudice concerning the use of personal anecdotes rather than the data-driven conclusions that are at the core of our scientific training. I think that scientists in general are often most comfortable in communicating about "just the facts, ma'am" (as the major character in the old police series "Dragnet" used to expound). So when Tracy Orleans described the power and promise of telling behavioral medicine's stories in a compelling way at my first Wisdom Council meeting last April in Washington DC (the Wisdom council being comprised primarily of our past presidents), I was intrigued but, at the same time, a bit skeptical. That skepticism began to change to curiosity when other senior members like Red Williams and Bob Kaplan added their support to the concept of storytelling as a means for creating interest in what we do among the non-scientific community. But, given how incredibly busy and time-pressured all of us are these days, how could I learn a bit more about this storytelling concept and how it could be used in the Society's growing communication and policy activities?
The answer came in a webinar series by Andy Goodman and colleagues of the Goodman Center that an intrepid group of SBMers (Karen Emmons, Ellen Beckjord, Sherry Pagoto, Amy Stone, and I) participated in this past month. Initial uncertainty on our part turned first to a basic understanding and then a growing appreciation of the power and potential of telling compelling stories about our scientific successes in a way that will grab people's hearts as well as their minds. We learned what many of us have long suspected-people who tell compelling stories, regardless of their credentials or knowledge in a particular area, are having a greater impact on the choices and behaviors of the public and decision-makers alike than those of us who have actually generated the evidence! This was brought home to us in striking ways when comparing a "facts and figures" narrative head-to-head with the same information presented as a compelling, person-oriented story of obstacles overcome and benefits achieved.
But why would this be so? Apparently because we all carry around stories in our heads concerning how the world works, many of which emanate from the right side of our brain (the emotional, passionate side); and given this, no story that focuses only on the analytic, data-oriented left side of the brain will likely have sufficient impact to change people's current views. Changing our minds not only requires new or better evidence but new and better stories to displace the old ones. The goal, then, is to speak to both the right and the left sides of the brain in presenting our evidence; in essence, to tell a persuasive story. Notably, as Sherry Pagoto has pointed out, it was often our own passion and caring that led us to study what we do in the first place. But the ways that we have learned to communicate our science can at times get in the way of convincing others to care as much as we do about what we're discovering about behavior and health. For a recent JAMA publication on the power of storytelling in medicine, see http://jama.ama-assn.org/content/306/18/2022.extract.
I also discovered as part of this initial foray into storytelling that all of us (even those like me who have been a bit shy about straying too far from my "scientific narrative" roots), have compelling scientific stories that can be told in a convincing and engaging fashion; that we already have talented "storytellers" in our midst (see Brad Hesse's book on "Making Data Talk"); and, finally, that there are different kinds of stories aimed at different aspects of our professional lives. These include our unique "success" stories that highlight our knowledge and contributions; stories that describe the nature of our field's challenges and the solutions that we seek; and those that embody our collective vision and aspirations for our field (i.e., where we're headed). These different stories can expand the impacts and reach of our own research as well as the larger activities of SBM and the behavioral medicine field as a whole.
Perhaps the most important thing that I've discovered is that compelling stories lurk in even the "driest" of data, if we can open our eyes to the promise of what they mean for people living outside of academia, the true beneficiaries of our hard work. In the coming months we hope to begin to highlight, with specific examples, how the same results can be presented in these two different ways (via the typical narrative vs. story-telling approach). To begin to "mine" the myriad compelling scientific stories currently lying dormant among our members, we aim to begin to explore, as an organization, several different activities. These include harnessing our website, newsletters, and other communication pathways to spotlight our members' scientific success stories, particularly those with direct or indirect policy implications; providing tips and "how to's" on compelling storytelling that our members can use in their own work; developing an informational storytelling session for next April's scientific conference; and fashioning SBM's scientific stories in effective ways that resonate with local, regional, and national decision-makers.
Why do this? Because it's becoming increasingly clear that sound evidence is often insufficient on its own to promote action among legislators and other decision makers who are in the "driver's seat" concerning funding, health policy, and related areas of prime importance to our field. If we don't engage the public and decision-makers by telling our stories of how our research and interventions matter in people's lives, who will?
What scientific stories might you have to tell about how the research that you're doing touched the life of a community member, a patient, an organization, a colleague or a decision maker? Stay tuned to hear more about our collective next steps in this arena!
Best, Abby King
Influencing Public Policy – a High Priority for SBM
The news from the doctor's office hit Mrs. Stevens* hard. Tests showed that sugar levels for her 16-year-old son Joey had reached a disturbingly high 124. The doctor painted a scary picture: "The range for what we call 'pre-diabetes' is 100-125," she told Mrs. Stevens. "Joey is two points away from having type 2 diabetes."
Mrs. Stevens immediately felt guilty. She had allowed her son to indulge in too many cheeseburgers and other fast foods. She felt overwhelmed. She really didn't know what kind of diet her son should be on or how to help him stick to it. In addition to working full time as a supermarket cashier and caring for Joey, Mrs. Stevens also cared for two pre-teen daughters and her diabetic mother, all on her own. Her husband was in Afghanistan, deployed for another 3 months.
Mrs. Stevens' mother encouraged her to call the doctor back and ask about options. The doctor recommended a nutritionist. After the first visit with the nutritionist, Mrs. Stevens felt encouraged. The nutritionist had spent an entire hour going over Joey's diet, including all his many food allergies. She explained that it would be important to meet weekly for three to four months so they could develop a healthy diet tailored around Joey's allergies, get his weight down, and start an exercise plan. Mrs. Stevens sighed with relief, knowing she had found an ally and an expert who could help get Joey on track. Her husband's military service provided health insurance and when she handed the insurance card to the receptionist, Mrs. Stevens fully expected costs for the appointment and ongoing nutritional counseling would be covered. She was wrong. "Joey does not have a qualifying diagnosis," noted the receptionist. "If he had type 2 diabetes, insurance would cover. How would you care to pay for today's appointment, cash or check?" The charge for the appointment was $100 and Mrs. Stevens quickly calculated the cost over three to four months and immediately knew it was beyond reach.
The Advocacy Strategy
Nutritional and obesity counseling, cancer screenings, evidence-based smoking cessation, exercise and physical activity interventions, and strategies for increasing medication adherence all have the capacity to reduce suffering, save money, and improve the health of hundreds of thousands of Americans. Policy makers, however, weigh costs against benefits and in the current deficit reduction-driven economy, the scales can tip toward cost-containment or cost-cutting. As in the case of Mrs. Stevens (a story relayed by SBM member Sherry L. Pagoto, PhD), such realities can mean that effective, evidence-based interventions are not available to those who could most benefit from them. Advocacy - influencing public policy makers through education and outreach - can increase the chances that behavioral medicine evidence finds its way into funded programs and initiatives, thereby helping to improve the health of the nation.
Beginning in 2010 the SBM Board recognized that healthcare reform signaled a propitious time for expanding SBM's health policy work.
SBM's Advocacy Activities
1) Policy Briefs
Recognizing the importance of advocacy, SBM has been active on the health policy front for several years. SBM's Health Policy Committee members began publishing evidence-based policy briefs as early as 2004, which placed SBM on the health policy landscape. In the past year, two new briefs were developed:
The Public Health Need for Patient-Reported Measures and Health Behaviors in Electronic Health Records, advocating for inclusion of behavioral and psychosocial measures in electronic health records, recommended domains and provided example measures.

SBM and SRNT Urge Increased Funding of Quitlines and Research to Maximize Public Health Benefits of 1-800-QUIT-NOW on Cigarette Packs, advocating for planned, proactive research to maximize the public health impact of these new policies when they go into effect.
2) Making the behavioral medicine case and giving SBM a stronger voice
Board members visited 33 legislative offices in 2011, sharing policy briefs and highlighting members' research and practice areas. Legislators welcomed the scientific evidence but asked for "stories" or compelling examples demonstrating how behavioral medicine interventions improve the health and lives of their constituents.
SBM President Abby C. King, PhD, took the legislators' request seriously (see her article in this issue of Outlook), encouraging members to embrace the art and power of story-telling. ". . . All of us," she writes, "have compelling scientific stories that can be told in a convincing and engaging fashion."
The visits also made it clear that the policy landscape shifts quickly and SBM needs to stand ready to respond. In order to provide a rapid response mechanism, the Board formed the Public Policy Leadership Group (PPLG), led by Karen M. Emmons, PhD. The PPLG sets strategic directions, and its several action teams in several high-priority areas scan the health policy environment for open comment periods, endorsements, and sign-ons. Action teams include the obesity and diabetes team, led by Sherry Pagoto, PhD; the veterans' health action team, led by Sara J. Knight, PhD; and the congressional communications team, led by Karen M. Emmons, PhD.
PPLG members develop case statements for use in congressional visits, including "School-based Physical Activity: Essential for Children's Health," which supports policies designed to increase evidence-based PA activities in schools. A second case statement demonstrating the effectiveness of evidence-based, community-focused behavioral interventions is under development.
Taking their cue from Dr. King, team members imbue case statements with outcome "stories" or examples that show how interventions make a positive difference in peoples' lives.
Throughout the 2011-2012 SBM year, the policy action teams also:
3) Reviewed and recommended endorsement of:
The Healthy Lifestyles and Prevention America Act (S. 174) introduced by Senator Tom Harkin (D-Iowa)
New and emerging weight management strategies for busy ambulatory settings: a scientific statement from the American Heart Association
The Elementary and Secondary Education Reauthorization Act of 2011, in particular the provisions promoting student physical health and well-being, nutrition and fitness
4) Advocated for:
Continued support for the Prevention and Public Health Fund and Community Transformation Grants
Funding and sustained federal investment in National Institutes of Health/Office of Behavioral and Social Sciences Research
5) Reviewed and recommended SBM participation in multi-organizational letters:
Supporting Healthy Kids from Day One, legislation introduced by Senator Tom Udall (D-Iowa) that would create a 3-year pilot program in 5 states to support child care collaboratives that focus on combating obesity among very young children;
Encouraging the Patient-Centered Outcomes Research Institute to support the development of infrastructure and capacity building for active partnerships between community-based patient advocacy and service provider groups and research (including academic) institutions; and
Recommending that the U.S. Department of Health and Human Services require state Medicaid plans require coverage of all A and B-rated preventive services.
6) Provided comments to the Centers for Medicare and Medicaid Services (CMS):
urging that psychologists be included in the definition of providers for CMS-reimbursed obesity behavioral counseling; and,
endorsing the CMS initiative for Screening and Behavioral Counseling Interventions in Primary Care to Reduce Alcohol Misuse.
Your Role: Become Engaged and Take Action!
Increasing SBM's impact in the health policy arena depends, in large part, on SBM member engagement. Members can take actions - such as those recommended below - that extend the SBM reach and increase the visibility and importance of behavioral medicine research.
Listservs, blogs, magazines, newspapers, and radio stations feature health policy news, analyses, opinion pieces, and editorials.
If you spot an issue that you believe warrants an SBM response, email the national office: astone@sbm.org. Recommend a course of action (if you care to), but it's not necessary.
Check out the Supporting Policy page on SBM's website. SBM's weekly broadcast emails often invite members to contact their federal legislators about a relevant policy issue. The website allows members to easily identify legislators and send an SBM message to them.
Encourage your SIG chair to involve members in identifying health policy issues related to SIG members' interests.

If issues warrant a policy brief, the Health Policy Committee could well be interested in co-developing such briefs with SIG members.
*This story was inspired by real events but names and details have been changed.
2012 Annual Meeting Updates
New SBM Annual Meeting Features
Music at the Opening Poster Session
New Orleans is a city entrenched in music, so why not bring local musicians to the SBM Annual Meeting? In addition to showcasing recent behavioral medicine research, the opening poster session on Wednesday April 11 from 6:30 p.m.-8:30 p.m. will feature a pianist and clarinetist for your enjoyment. Arrange your travel to New Orleans to ensure you do not miss the new research, smooth jazz and complimentary light hors d'oeuvres paired with a cash bar at the opening poster session.
Closing Plenary Panels
In keeping with the theme, "Engaging New Partners and Perspectives," the 2012 Annual Meeting will feature three plenary panels, two of which will conclude the meeting on Saturday, April 14, 2012. The three plenary panels will focus on obesity, career paths, and team science. All panels promise to offer lively dialogue among expert panelists whose perspectives vary. Through such dialogue, meeting attendees can expect to better appreciate and understand the breadth and depth of behavioral medicine research and practice and discover new ways of thinking about their own areas of expertise. Each panel will be moderated with time for audience questions. As the Annual Meeting nears, registrants will be invited to submit questions for the panelists of the two closing panels-career paths and team science-so check the Annual Meeting website frequently for this opportunity. Panelists for the two closing panels are below.
Career Paths
C. Tracy Orleans, PhD; Lisa M. Klesges, PhD; Judith K. Ockene, PhD; Gary G. Bennett, PhD; and James F. Sallis, PhD
Team Science
Bonnie Spring, PhD, ABPP; Robin J. Mermelstein, PhD; and Robert T. Croyle, PhD; with Moderator Margaret L. Schneider, PhD
Register before March 15 to Receive Early Bird Registration Rates
The base Annual Meeting registration fee includes admittance to all education sessions that do not require a ticket. Continuing education credits, t-shirts, guest admittance and pre-conference session tickets require an additional fee. Please refer to the registration form for the pricing of these items.
Register for the SBM 2012 Annual Meeting using the online form before March 15 to receive the early bird registration rates, saving you about $50.00 as compared to the regular registration rates.
Attention Utah Nurses! Depending on your registration and membership type, you are eligible for either a 20% or $50 registration discount. Please contact the SBM national office via phone at 414-918-3156 or via email at info@sbm.org for more information or to register for the meeting with the discount.
2012 Annual Meeting T-Shirt available for purchase on SBM registration form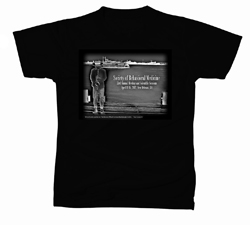 If you have already registered for the meeting, but would still like to purchase a t-shirt for $25, please contact the SBM national office at 414-918-3156 or by email at info@sbm.org.
All proceeds go to the Advocacy and Membership Development Campaign, which funds the SBM Distinguished Student Achievement Awards, the Dinners with an Expert and Expert Consultation sessions.
Why SBM and Its Members Need to Have a Social Media Presence
Sherry L. Pagoto, PhD, and Ellen Beckjord, PhD
A social media revolution is happening, are you on board? Many who are not often ask, "What is the point?" Here are 4 answers to that question. First, it increases our ability to make the public and other professionals aware of what we do. Each of us has a responsibility to increase the reach and impact of our work, and to extend our sphere of influence beyond researchers and practitioners in our field. Social media is an outlet that can facilitate having our work heard and acted upon by a wide range of stakeholders, including high-priority targets like policymakers, the media, and consumers. The impact of the field will remain limited if we don't do better. Second, although health behavior information is routinely disseminated via social media outlets, SBM members have traditionally not been the purveyors of this information because we are not participants in the conversation. As a result, misinformation spreads like wildfire and nonprofessionals/nonexperts are tapped for comment and consultation instead of us. Third, you will receive news and information about emerging research more quickly and efficiently via social media than traditional media outlets and email. This saves time and can put your finger closer to the pulse of what is going on in the science of health, behavior, and medicine. Finally, social media is the most efficient way to build your professional network. Other fields like technology and business have been doing this for years, but behavioral medicine is lagging behind. Social media gives you the opportunity to expand your professional network far beyond the immediate network of behavioral medicine colleagues, and can lead to exciting new collaborations, creativity, and professional opportunities. The number one reason people say they don't engage in social media is that they don't have time. The thought that social media requires a large time commitment is a huge misconception. You can have an active presence in just a few minutes a day. Consider this: there is a daily global conversation happening about health. Is it worth it to you to have your voice heard?
At an organizational level, SBM is working to have a more robust presence in social media. SBM has an active Twitter feed and Facebook account. This year, each Special Interest Group (SIG) will write a blog on topic of their choice, and the blog will be shared via SBM's Facebook page and advertised in our Twitter feed. Also look for an increase in SBM's social media activity as the Annual Meeting approaches. We'll be Tweeting and Facebook posting about accepted posters and presentations, and we encourage all Annual Meeting attendees to Tweet during the conference using #SBM2012. SBM Board Members are also working on ideas for a TweetUp in New Orleans, and we plan to solicit questions from the audience at major Annual Meeting presentations via Twitter.
SBM's social media success will depend, in large part, on the participation of SBM members. If you have a Twitter account, be sure to follow @BehavioralMed and re-Tweet SBM Tweets to raise awareness of our feed. And if you follow @BehavioralMed, we'll be sure to follow you, and even acknowledge you on a FollowFriday (#FF)! Follow SBM on Facebook and use the site to engage in discussions with colleagues and friends. Now is a great time to make social media connections with other SBM Members and make plans to meet in person in New Orleans! And if you'd like SBM to use our social media presence to highlight a recent publication or accomplishment, please email the SBM Web Editing team (Alicia Sukup: ASukup@sbm.org; Ellen Beckjord: beckjorde@upmc.edu) so that we can promote the good work of SBM members through our social media presence.
Development: Expanded Opportunities to Support SBM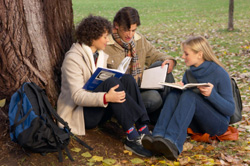 If you've registered for the 2012 Annual Meeting or renewed your membership you might have noticed a "giving" opportunity. Each and every year, generous members provide "extra" support to SBM and that support - above and beyond dues and meeting registration fees - allows the Society to deliver and expand services.
The Advocacy and Membership Development Campaign
The Advocacy and Membership Development Campaign (AMDC) supports travel to the Annual Meeting for recipients of the SBM Distinguished Student Achievement Awards. These awards comprise the Excellence in Research, Excellence in Service Delivery and Outstanding Dissertation. The AMDC also funds the Dinners with an Expert and Expert Consultation sessions presented by the Education, Training, and Career Development Council. These small, highly engaging sessions nurture SBM's early career members and encourage their connection and collaboration with our Fellows. Finally, the AMDC supports SBM's public policy work, which is designed to increase research funding, the impact of behavioral medicine throughout healthcare reform implementation, and the visibility of SBM.
Annual Meeting Sponsorship
The Development Committee always reaches beyond the membership base to secure support for keynotes, master lectures, and symposia - with solid success. While membership dues and registration fees go far to support the many costs associated with an annual meeting, those costs increase from one year to the next and exceed the income from dues and fees. Hotel charges-for space, food and beverages, and other services-increase annually as do charges for audio/visual and decorator services. Fortunately, SBM has enjoyed continuous conference support from NIH, the American Cancer Society, the American Legacy Foundation, and other groups but it's important to let these supporters know that our own members feel such commitment to their Society that they, too, provide contributions.
SBM's "savings account"
At the end of the SBM fiscal year, we build our reserves when net income exceeds expenses. Due to careful stewardship on the part of the SBM Board the SBM reserves have been building, which continues to ensure the viability of the organization. Moreover, reserves can be used to expand programs and initiatives.
This year, consider demonstrating your commitment to the Society by supporting one or more of the aforementioned options. Simply fill out the secure online contribution form on the Support SBM webpage. You can also designate extra support to SBM activities when filling out your Annual Meeting registration or membership renewal forms. Your gift - of any size - will help SBM do more to ensure better health through behavior change. Plus, annual meeting attendees who have made a gift will find a "Friend of SBM" ribbon in their registration packet, to be worn with pride!
Evidence-Based Behavioral Medicine Committee
Paul Jacobsen, PhD, Chair
The mission of the Evidence-Based Behavioral Medicine (EBBM) Committee is to positively influence the direction and course of evidence-based practice and research within behavioral medicine. Toward this end, the EBBM Committee organizes efforts within SBM and works with other scientific and professional organizations to promote evidence-based practice. The EBBM Committee also oversees the review of all practice guidelines, both for comment and endorsement, and makes recommendations for final action to the SBM Executive Committee.
A major focus of the EBBM Committee's activity during the past two years has been the oversight of three systematic reviews of research on symptom management in cancer. This project was initiated by David Mohr, PhD, while he was the EBBM Committee Chair and Bonnie Spring, PhD, while she was SBM President. Under their leadership, three workgroups were formed that were charged with reviewing the research literature on management of pain, depression, and fatigue in people with cancer. Despite geographic separation, members of each workgroup were able to collaborate effectively due to the availability of shared web resources for storing retrieved articles and entering information abstracted from these articles. An important feature of this effort was the opportunity it provided for individuals with little or no previous experience conducting systematic reviews to gain a thorough understanding of the procedures involved from start to finish. Working closely with experienced team members and with other EBBM Committee members, these individuals have now acquired sufficient knowledge and experience to lead similar projects of their own. The outcomes of this effort are three manuscripts, two of which are currently under editorial review and a third which was recently published in the Journal of Clinical Oncology.
The EBBM Committee is currently exploring ways for the experience acquired in carrying out these systematic reviews to be put to use in support of SBM's efforts to influence health care policy. Working in collaboration with SBM's Public Policy Leadership Group, headed by Past President Karen Emmons, PhD, the EBBM Committee is developing a list of topics for which evidence from systematic reviews could be beneficial in persuading policy makers to support dissemination and implementation of evidence-based behavioral medicine services and interventions.
The EBBM Committee is also working on several projects in collaboration with the EBBM Special Interest Group (SIG), whose activities were profiled in the Spring/Summer 2011 issue of Outlook. One product of this collaboration is a symposium to be presented at the SBM 2012 Annual Meeting in New Orleans titled, "A Tale of Three Systematic Reviews: What Have We Learned About Reducing Pain, Depression, and Fatigue Among Cancer Survivors." This symposium was organized by EBBM SIG Chair, Sherri Sheinfeld Gorin, PhD. Individuals who participated in conducting the three systematic reviews described above will be summarizing their findings and sharing lessons learned in organizing and executing this collaborative review activity. I encourage you to attend if you want to learn more about the results of the reviews and obtain valuable advice about performing a systematic evidence review.
SBM's Web-based Consultation Program Continues to Grow
Laura Porter, PhD, ETCD Council Chair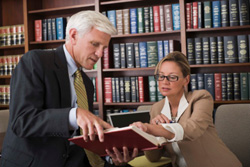 We are very excited about the new, web-based Consultation Program! This program was designed to facilitate the exchange of information and resources between SBM members. Prospective consultees can identify expert consultants on the website and contact them with specific questions pertaining to scientific topic areas as well as career development issues. Since beginning as a pilot program in the Fall of 2010, the program's availability has expanded to include all of our Special Interest Groups and SBM members. Currently, we have consultants from four SIGs - Cancer, Integrated Primary Care, Obesity & Eating Disorders, and Child & Family Health. We have recently added consultants for Clinical Career Development Issues. However, it is open to all SBM members regardless of SIG membership. The program is still in the early phases of development, and we need your help to grow this into a valuable resource for the SBM membership. Please consider doing one or all of the following:
Volunteer to serve as a consultant: Whether you are early in your career or more seasoned, you likely have valuable knowledge and experience that would benefit other members. The Consultation Program gives you the opportunity to connect with other members who share your interests with a minimal time commitment. We welcome consultants both within and outside of SIG content areas, as well as consultants focused on career issues in clinical, industry, and military settings.
Use the program yourself: Whether you are a postdoc looking for advice on negotiating your first job, or a full professor delving into a new area of research, your fellow SBM members may be able to provide the knowledge and guidance you need.
Refer your trainees and colleagues to the program for their consultation needs.
The program can be accessed by logging into the Members Only section of the website and clicking on the link to the Consultation Program, https://www.sbm.org/membership/members/consultation. Please contact me (laura.porter@duke.edu) if you have any questions about being a consultant or using the program.
NEW SIG: Theories and Techniques of Behavior Change Interventions
This is an invitation to all SBM members to join a new SBM Special Interest Group (SIG), Theories and Techniques of Behavior Change Interventions (TTBCI). This will be an interdisciplinary group of researchers, clinicians, and educators who are committed to developing methods to improve the design and evaluation of interventions aimed at changing preventive, illness-related and health professional behaviors. We will aim to promote research, education, training, mentoring, clinical and public health practice and policy development in the area of behavior change interventions.
Most interventions are complex, comprising many component behavior change techniques. To date, there has been no shared language for describing the content, especially the 'active ingredients' of behavior change interventions; by contrast, biomedical interventions are precisely specified. There is also increasing recognition of the importance of developing theory-based interventions. The SIG will allow exchange of ideas and foster collaboration with the aim of developing methods for specifying intervention content, evaluating the theory base of interventions, and linking behavior change techniques to theory.
If you would like to join the SIG, please send your name and email address to Ben Stumpf at bstumpf@sbm.org, and you will be included in the TTBCI SIG email listserv.
A TTBCI SIG Breakfast Roundtable will be held at the 2012 SBM Annual Meeting in New Orleans on Friday April 13, from 7:30 am-8:30 am, to discuss aims and activities and decide on chair rotations, procedures and volunteer roles. We are also running a TTBCI-related course, "Behaviour Change Techniques: A Reliable Method for Specifying Complex Intervention Content" at the meeting on Wednesday April 11, from 9:00 am-5:00 pm. We hope to see you there and/or at our SIG meeting.
Sincerely,
Susan Michie, DPhil, CPsychol, FBPS, AcSS
Marie Johnston, PhD
BCT Taxonomy Research Team, University College London, UK
Aging SIG Update
Sarah Brannon, Aging SIG Liaison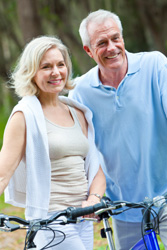 The process of "healthy aging" begins well before one is truly old. The effects of individual behavior, community and environment on health may accrue across the lifespan to produce cumulative effects with significant impact on the health of older adults. The Aging SIG is therefore interested both in promoting lifelong healthful behaviors that protect health and prevent age-related decline, and in intervening with older adults to deal with illness, disability, and quality of life.
As the first of the baby boomers reached age 65 in 2011, it was a year to emphasize the importance of continuing to grow in our understanding of the needs of older adults. Vocal, influential, and numerous, the baby boomers will shape healthcare policy, research and service provision for many years to come. How shall we respond to the challenges of the aging population? The two new Co-Chairs for the Aging SIG, Drs. Patricia Heyn and Katherine Morris Hall, took the initiative to conduct a 2011 survey of the members of the Aging SIG to better understand the background, interests, and professional development needs of SIG members. The survey revealed that the Aging SIG is a diverse, multidisciplinary group, with members from fields such as psychology, kinesiology, nursing, and public health, and with interests that include cancer prevention, physical activity, cardiovascular health, cognition, sexual health, health disparities, and primary care. Members reported that they value the networking, information, job postings, continuing education and career enhancement opportunities provided by the Aging SIG. The SIG continues to attract SBM members, with 20% of survey respondents indicating they were new SIG members. The survey also provided useful ideas for future SIG activities, including symposia at the upcoming annual meeting.
The 2012 SBM annual meeting in New Orleans will host some exciting Aging SIG events. These should provide excellent opportunities for new perspectives and new partnerships to emerge. An Aging SIG midday meeting (Thursday, April 12, 11:45am-12:45pm - Grand Saloon 3, 1st floor) will discuss the Challenges to Research Involving Older Adults. In this session, clinical and academic researchers with expertise in research with older adults will present on the challenges and opportunities unique to working with older adults. The Breakfast Roundtable (Friday, April 13, 7:30am-8:30am - Grand Saloon 6, 1st floor) will serve as both a structured networking session and the Aging SIG's formal business meeting. The annual student research award will also be presented at this time. The Aging SIG would also like to highlight the symposium on Increasing Physical Activity in Older Adults Through Dissemination Research (Symposium 8, Thursday April 12th, 8:45 - 10:15am) at the Annual Meeting. Chaired by Barbara Resnick, PhD, CRNP, University of Maryland School of Nursing, Baltimore, MD, this symposium will be highly relevant to those interested in behavior change, physical activity and healthy aging.
All SBM members who are interested in healthy aging are encouraged to join the Aging SIG and become active contributors to the Aging SIG listserv - a forum to share ideas, questions, research, job opportunities and more. To join the SIG or to be added or removed from a listserv, contact the Listserv Administrator, Ben Stumpf at bstumpf@sbm.org.
Update on Activities of the Behavioral Informatics SIG
Thomas Houston, PhD, Chair of the Behavioral Informatics SIG
The Behavioral Informatics Special Interest Group has been having monthly conference calls to discuss SIG business and to plan for future group initiatives. Our major goals for 2012 are to: (1) engage more SBM members, (2) start a mentorship program, (3) establish a poster award at the 2012 conference, (4) collaborate with other SIGs, (5) engage in research on the intersection of health communication and technology, and (6) write a behavioral informatics "year in review" for next year's Outlook. We have made progress toward reaching our goals and are on track for a productive year. We have created the poster award for the 2012 conference and will be co-hosting a social event at the Annual Meeting with the Obesity and Eating Disorders SIG to facilitate collaboration between the two SIGs. We have also formed a subcommittee to examine our research focus for the year in health communication and technology.
Our major research focus for the year is examining the role of ontology in behavioral medicine. An ontology defines a set of concepts in an unambiguous manner, including taxonomic and other relationships among them. Our goal is to provide a behavioral health ontology that can be used by the behavioral medicine community to define and categorize psychological constructs, measures, behavioral theories, and interventions in a way that is more precise and unambiguous than has been previously possible. We anticipate this ontology can be used to help relate behavioral medicine concepts to concepts in other disciplines, including medicine, and to promote interoperability and reuse in behavioral informatics systems. We hope that our group can move forward with this process and advance understanding of the role of ontology in behavioral medicine. We will be building on our "Reusable Tools" lecture from last year, examining research on intervention mapping, and using the expertise of our members to move this research forward. We look forward to sharing our work with the SBM community.
Cancer Care 2020: Challenges & Opportunities for Behavioral Medicine
Janine E. Gauthier, PhD, Cancer SIG Outlook liaison
There are more than 12 million people living with a current or prior cancer diagnosis. In many cases, cancer is viewed as a "chronic condition" that individuals will receive treatment for and live with for the remainder of their lives. The importance of the psychological toll of cancer has long been recognized, but is only now being mandated as a core aspect of cancer care. In 1954, Sydney Farber, MD, recognized the emotional distress cancer patients experienced physically, psychologically, and spiritually (Mukhergee, 2010). In 2008, the Institute of Medicine's report "Cancer Care for the Whole Patient: Meeting Psychosocial Health Needs" identified the importance of addressing the longstanding psychological distress of being diagnosed and undergoing treatment for cancer and not just addressing the medical aspects of cancer treatment (IOM, 2008). Beginning in 2012, the Commission on Cancer has mandated emotional distress screening for all patients presenting to a cancer program or cancer center.
The focus of oncology in the future will likely be aggressive patient care and satisfaction not only with quantity but also quality of life (Thomas & Bultz, 2008). Instead of continuing to work in silos of "biomedical" models and "psychosocial" models of care, cancer care professionals will need to develop collaborative working relationships that bridge both domains. Screening for emotional distress and scientifically pursuing the bio-psychosocial role in treatment planning and research will be at the center of cancer care and will become the central comprehensive repository for informed patient management.
Cancer care in 2020 is predicted to include three key elements (Thomas & Bultz, 2008): (1) The future patient - Patients are better informed, more savvy, and more assertive in their health care. They use global social networks and, at times, bypass the traditional referral pathways in order to obtain the best medical care in the face of cancer. (2) Treatment of the disease - Cancer survival is on the rise with the development of newer therapies which are targeted and more research is devoted to understanding the cellular impact of treatments. Cancer is seen as a highly prevalent but manageable chronic illness. (3) The healthcare system - With spiraling health care costs, shortages of physicians in oncology will result in a need to reconfigure patient care.
Thomas and Bultz (2008) describe a bio-psychosocial oncology unit model in which psychosocial oncology professionals are critical players in this changing culture of proactive health management. Biomedical and psychosocial oncology professionals work collaboratively to meet the complex needs of cancer patients along with members of the healthcare team such as nutrition professionals and pain care specialists in a "one stop shop" approach.
This kind of bio-psychosocial oncology research is being conducted in the psychoneuroimmunology laboratory of Susan Lutgendorf, PhD, at the University of Iowa. Dr. Lutgendorf's lab is investigating the effects of psychological stress on neuroendocrine and immune system functioning in oncology patients. Her research examines the relationship between stress and immune response, angiogenesis and other mechanisms of tumor growth. Additionally, Dr. Lutgendorf's research has documented a distinctive gene expression "fingerprint" in ovarian tumors in individuals with low social support and high depressive symptoms. This line of research is in line with current standards mandating our awareness of the emotional distress and its impact on cancer patients. This research may lead to developing innovative behavioral and pharmacological interventions with the goal of increasing survival in ovarian cancer patients.
As advances in medical treatments for cancer lead to targeted treatments and improved cancer survival rates, it will be imperative for behavioral medicine and psychosocial oncology to bring scientific evidence to the forefront of medicine to facilitate continued collaborations. As noted by Sir William Osler, it is more important to know the person with the illness rather than just knowing the illness affecting the patient.
References:
Thomas BC, Bultz BD. The Future in Psychosocial Oncology: Screening for Emotional Distress - the Sixth Vital Sign. Future Oncol. 2008 Dec;4(6):779-84.
Institute of Medicine (IOM). 2008. Cancer care for the whole patient: Meeting psychosocial health needs. Nancy E. Adler and Ann E. K. Page, eds. Washington, DC: The National Academies Press.
Mukherjee, S. (2010). The Emperor of All Maladies: A Biography of Cancer. New York: Scribner.
Child and Family Health SIG Update
Marisa Hilliard, PhD, Cincinnati Children's Hospital Medical Center; Child and Family Health SIG Outlook liaison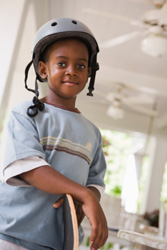 The Child and Family Health (C&FH) SIG comprises SBM members with clinical and research interests related to the health and well-being of children, adolescents, and their families. Our work spans behavioral, biological, cognitive, emotional, and social functioning within youths' social and family networks.
Since our last update in the Winter 2010/2011 issue of Outlook, members of the C&FH SIG have been engaged in activities in support of our mission of promoting child health and development, preventing childhood illness and injury, and fostering family adjustment to pediatric chronic and other physical conditions through high-quality collaborative research. For example, our membership offered its collective input into areas of child and family health that could be addressed through SBM's new policy initiatives, and are also collaborating on the NIH project for Grid-Enabled Measures (GEM) database. Dr. Jin-Shei Lai and colleagues published a study in the Journal of Pediatric Psychology (volume 36, issue 7) describing the development of a screener for cognitive deficits in children at-risk due to medical conditions. This assessment instrument combines cognitive functioning and family factors into a tool to promote preventive care. Dr. Mia Vieyra and colleagues shared behavioral and complementary medicine approaches to pain management as part of a multidisciplinary symposium on pediatric pain in France, "Méthodes Complémentaires & Douleurs De L'Enfant" ("Complementary Medicine Approaches to Pediatric Pain Treatment"). Dr. John Livingstone is developing a multimedia resource for parents, teachers, and pediatricians, which joins neurological, behavioral, family systems, and personality theories to promote shared decision-making and behavioral management in the context of pediatric chronic conditions. And finally, our SIG Chair, Dr. Kenneth Tercyak, was recently appointed Director of Behavioral Prevention Research at Georgetown's Lombardi Comprehensive Cancer Center where his research focuses on youth and family health promotion and cancer/smoking prevention. These are but a few examples of how C&FH SIG members are advancing the field of behavioral medicine for children and families.
We hope to see you at the SBM annual meeting in New Orleans this April, where many more of the C&FH SIG members will be sharing their latest and greatest findings. Please join us for our SIG's midday meeting on Friday, April 13th (11:45 a.m. - 12:45 p.m., 2nd floor, room Marlborough A). The C&FH SIG Student Award and the Award for Outstanding Research in Child and Family Health will be presented, highlighting examples of excellence in research conducted by our SIG. In addition, a member-nominated expert in pediatric behavioral medicine - Dr. Alan Delamater of the University of Miami - will be delivering an invited presentation titled "Behavioral Medicine Research in Pediatric Diabetes: Advances and Opportunities." The C&FH midday meeting promises to be an exciting opportunity to network and catch up on the latest happenings of this SIG. We look forward to seeing you there!
The C&FH SIG is growing fast and we welcome input from SBM members about ideas and opportunities that could advance our mission. If you are interested in becoming a member of the SIG, please contact Ben Stumpf, Program Manager for the Society of Behavioral Medicine at bstumpf@sbm.org. C&FH SIG members are also welcome to submit ideas and suggestions for SIG-related activities through our listserv: childfamily_sig@list.sbm.org. For more information, check us out online (https://www.sbm.org/sig/child_family/) or contact the chair, Dr. Ken Tercyak, at tercyakk@georgetown.edu
Obesity and Eating Disorders SIG Update
Christie A. Befort, PhD, Obesity and Eating Disorders SIG Co-Chair
Nikki Nollen, PhD, Obesity and Eating Disorders SIG Co-Chair
The Obesity and Eating Disorders SIG strives to provide networking, mentorship, and scientific training to those interested in obesity and eating disorders. We value interdisciplinary collaboration, and for the past two years have worked to strengthen ties with other SBM SIGs. We hosted cross-SIG meetings at the 2010 and 2011 Annual Meetings with the Diabetes and Physical Activity SIGs. During the meeting in 2011, the group of attendees brainstormed ideas for symposia and pre-conference workshops for the 2012 Annual Meeting. These ideas helped shape a pre-conference workshop being sponsored by the Diabetes SIG titled "Integrating Qualitative Research into Behavioral Science: Expanding How We Think About Human Behavior."
At the 2012 meeting, the Obesity and Eating Disorders SIG is sponsoring two symposia and a cross-SIG meeting. The first symposium, titled "The Role of Brain and Appetite and Obesity: New Insights from Neuroimaging Studies," will include presentation of four innovative studies utilizing functional magnetic resonance imaging (fMRI) to better understand neural mechanisms underlying food motivation in adults and children. The second symposium, titled "Energy Balance Interventions for Enhancing Breast Cancer Prevention and Survivorship," will highlight four recently completed or on-going clinical trials addressing weight control and physical activity among breast cancer survivors, with attention to anthropomorphic, quality of life, and biomarker outcomes. Finally, the Obesity and Eating Disorders SIG and the Behavioral Informatics SIG are co-hosting a networking meeting to discuss and plan a joint symposium or workshop for the 2013 Annual Meeting on using technology in obesity intervention. We are excited about the upcoming Annual Meeting and invite anyone interested to attend our meeting and symposia.
This year, both Dr. Nollen's and Dr. Befort's terms as co-chairs of the Obesity and Eating Disorders SIG will expire. We are now accepting nominations for new co-chairs and will hold an election via the SIG Listserv prior to the Annual Meeting. Please send your nominations to either Dr. Nollen or Dr. Befort, and look for the call for votes from the Listserv. The incoming co-chairs will begin their term at the close of the 2012 Annual Meeting.
Nikki Nollen (nnollen@kumc.edu)
Christie Befort (cbefort@kumc.edu)
Making the Most of Opportunities: Developing Relationships with Mentors
Erin Alexis Olson, MS, Student SIG Outlook liaison
"Work hard to find mentors that are as invested in you as you are in them."
~ Dave Marquez, Physical Activity SIG Co-chair
How do you get from A to Z? How do you get from being a student in training to becoming an independent researcher, a health practitioner, a teacher, a scientist, or a policy-maker? When I was younger I often became frustrated with being unable to do things perfectly. Without betraying too much of my personality traits, I'll tell you how my dad would respond. He told me that making good decisions and being successful requires wisdom; and wisdom requires experiences; and experience requires learning from other people and your own mistakes.
Mentors teach you how to learn, research, investigate, and create. They teach you how to learn from your peers and in turn lead them. Mentors show you how to create research designs, collect data, interact with patients or participants, write manuscripts and last but not least they can teach grant-writing! Mentors impart wisdom.
But what if I already have a mentor? I'm already in a PhD program with a great advisor. What more is there to do? The need for a mentor doesn't stop at graduation! It is doubtful the hooding ceremony will make you any more omniscient than you already are. Wherever you go next - whether it is academia, government, a clinical setting, or industry - you will greatly benefit from a productive mentorship.
How do you find mentors? Here are some ideas:
Find people who have similar interests. At conferences, go to talks or activities related to your area of interest. Stick around afterwards for discussion. Don't be shy; go to the meet and greet activities.
Figure out who is productive in your field. Be observant as to who is publishing regularly. Make a wish list of people you would like to meet or talk to about their work. Send them an email or go to a talk of theirs and go up to meet them afterwards.
Look for people who are passionate about their work and the field. Excitement can be contagious and help your creativity flow as well.
Find mentors who are invested in those they mentor. One of the best ways to figure this out is to ask individuals they have mentored in the past.
At this year's SBM meeting, go to the Student SIG Midday Meeting Behavioral Medicine Internship Meet and Greet. The Student SIG social event is a great way to meet your peers who may become colleagues in future endeavors.
It is great to have mentors throughout the various stages of your career to help navigate the various opportunities and challenges. One of the benefits to finding a good mentor early on in one's career is that in addition to benefiting from the mentoring process, you can learn how to become a good mentor.
Newest Articles from Annals of Behavioral Medicine and Translational Behavioral Medicine
SBM's two journals, Annals of Behavioral Medicine and Translational Behavioral Medicine (TBM), continuously publish articles online, many of which become available before issues are printed.
SBM members who have paid their 2012 membership dues are able to access the full text of all Annals and TBM articles via the SBM website by following the steps below.
Go to the Members Only section of the SBM website: https://www.sbm.org/membership/members
Log in with your username and password
Click on the Journals link (listed fourth in the list of Member Benefits)
Click on the title of the journal which you would like to electronically access
To check if you are a current member of SBM, or if you are having trouble accessing the journals online, please contact the national office at info@sbm.org or 414-918-3156.
A few of the newest Annals and TBM articles currently accessible online are listed below.
Annals of Behavioral Medicine
Endogenous Inhibition of the Nociceptive Flexion Reflex (NFR) and Pain Ratings During the Menstrual Cycle in Healthy Women
Authors: Emily J. Bartley and Jamie L. Rhudy
Abstract:
The menstrual cycle influences pain, with symptoms often increasing during the premenstrual (late-luteal) phase. Deficiencies in endogenous inhibition of afferent nociception at the spinal level might contribute to menstrual phase-related changes in pain. This study assessed whether conditioned pain modulation (CPM) of spinal nociception differs between mid-follicular and late-luteal phases. CPM was evoked by a blood pressure cuff affixed to the right forearm and inflated to induce ischemia in 41 healthy women during both menstrual phases. Suprathreshold electric stimuli were delivered to the left sural nerve to evoke pain and the nociceptive flexion reflex (NFR) before, during, and after forearm ischemia. Forearm ischemia produced CPM of electrocutaneous pain and NFR, but inhibition did not differ across mid-follicular and late-luteal phases. Mechanisms contributing to changes in experimental pain across mid-follicular and late-luteal phases in healthy women are not due to deficits in CPM of spinal nociception.
The Associations of Multiple Dimensions of Discrimination and Abdominal Fat in African American Adults: The Jackson Heart Study
Authors: DeMarc A. Hickson, Tené T. Lewis, Jiankang Liu, David L. Mount and Sinead N. Younge, et al.
Abstract:
Discrimination may be adversely associated with abdominal obesity, but few studies have examined associations with abdominal fat. The purpose of this study was to examine whether discrimination was independently associated with visceral (VAT) and subcutaneous (SAT) fat and whether these associations differed by sex and age. Participants self-reported experiences of everyday and lifetime discrimination. The main reason for and the coping response to these experiences were also reported. VAT and SAT were quantified by computed tomography. In fully adjusted models, higher reports of everyday discrimination were associated with greater SAT, but not VAT, volumes in men only: SAT increased by 3.6 (standard error = 1.8) cm&3sup; for each unit increase in the everyday discrimination score. In women, higher reports of lifetime non-racial discrimination were associated with greater VAT (71.6 ± 32.0, P < 0.05) and SAT (212.6 ± 83.6, P < 0.05), but these relationships were attenuated after controlling for body mass index. These cross-sectional findings do not fully support the independent hypothesis of discrimination and abdominal fat. Additional investigations involving longitudinal designs are warranted.
Coping, Self-Management, and Adaptation in Adolescents with Type 1 Diabetes
Authors: Sarah S. Jaser, Melissa S. Faulkner, Robin Whittemore, Sangchoon Jeon and Kathryn Murphy, et al.
Abstract:
Adolescents with type 1 diabetes experience stress related to treatment management, feeling different from peers, and deciding to tell others about their diabetes. This study examined the relationship of stress reactivity and coping with self-management, quality of life, and metabolic control in an ethnically diverse sample of adolescents with type 1 diabetes. Adolescents (n = 327) completed measures of coping and stress reactivity, self-management, and quality of life. Glycosylated hemoglobin data were collected from medical records. Low-income and minority status were related to lower levels of primary control coping (e.g., problem solving) and secondary control coping (e.g., acceptance), and higher levels of disengagement coping (e.g., avoidance). Self-management mediated the relationship between coping and stress reactivity with quality of life and metabolic control. Race/ethnicity and income moderated the relationship between coping and self-management goals. Results indicate differences in coping related to income and race/ethnicity and demonstrate the impact of coping on self-management and health outcomes in adolescents with type 1 diabetes.
Using the Interdependence Model to Understand Spousal Influence on Colorectal Cancer Screening Intentions: A Structural Equation Model
Authors: Sharon Manne, Deborah Kashy, David S. Weinberg, Joseph A. Boscarino and Deborah J. Bowen
Abstract:
Although it is widely thought that the marital relationship plays a role in individuals' decisions to have colorectal cancer screening, few studies have evaluated partner influences. We evaluated the role of marital relationship factors such as a relational perspective on the frequency of spouse discussions about screening and screening intentions. Individual-level factors were also evaluated. One hundred sixty-eight couples with both members non-adherent with screening completed measures of perceived risk, screening benefits and barriers, marital quality, relational perspective, discussion frequency, and screening intentions. Couples' attitudes about screening were interdependent and one partner's attitudes and behavior were associated with the other partner's intention. There was also evidence of joint effects in that intentions were associated with both one's partner's attitudes and one's own attitudes. Colorectal screening intentions are associated with both partners' attitudes as well as whether or not couples have discussed screening with one another.
I (should) Need a Cigarette: Adolescent Social Anxiety and Cigarette Smoking
Authors: Shayna L. Henry, Larry D. Jamner and Carol K. Whalen
Abstract:
Approximately half of high school students in the USA have used tobacco. Social anxiety can put adolescents at increased risk for smoking. This study aims to determine whether adolescents high in trait social anxiety report more cigarette use and greater urge to smoke before, during, and after friend interactions than do teens low in trait social anxiety. Four hundred two students who reported smoking more than once during high school were assessed approximately every 30 min during up to 84-day monitoring sessions. Controlling for momentary anxiety, high socially anxious teens were equally or less likely to smoke, but more likely to report urge to smoke, surrounding friend interactions than low socially anxious teens. Although high socially anxious adolescents do not smoke more than low socially anxious peers, they may believe that they should need a cigarette in anxiety-provoking situations. Such urges may later develop into smoking behaviors.
Translational Behavioral Medicine
Translational behavioral pain management: new directions and new opportunities
Author: Francis J. Keefe
Abstract: None
Medication-taking beliefs and diabetes in American Samoa: a qualitative inquiry
Authors: Diana W Stewart, Judith DePue, Rochelle K Rosen, Nicole Bereolos and Michael G Goldstein, et al.
Abstract:
In American Samoa (AS), nearly 22% of adults have type 2 diabetes. Diabetes is best managed by diet and lifestyle modifications and strict medication adherence. Cultural aspects might affect medication-taking beliefs, and thereby influence medication adherence. This study aims to explore diabetes medication-taking experiences and knowledge and related cultural beliefs in AS adults with diabetes and healthcare providers. Six focus groups were conducted with 39 AS adults with diabetes and individual interviews were performed with 13 diabetes healthcare providers. Data were transcribed and analyzed using NVivo 8 software. Themes pertaining to medication taking and adherence were identified. Patients and providers reported that barriers such as confusion about medications and concern about medication costs negatively influence medication taking, while cultural values and obligations both positively and negatively impact medication adherence. These findings help elucidate the relationship between medication-taking beliefs and culture in AS adults with diabetes and highlight the importance of continued research within this population.
Linking internet-based diabetes self-management to primary care: lessons learned and implications for research translation and practice implementation
Authors: Russell E Glasgow, Deanna Kurz, Jennifer M Dickman, Diego Osuna and Lisa Strycker, et al.
Abstract:
There has been little discussion of or research on the key translational issue of how to integrate patient self-management programs across multiple primary care clinics within an HMO. The purpose of this study was to summarize our experiences and lessons learned in trying to integrate information from a web-based diabetes self-management program into primary care and the electronic health record (EHR). We describe plans, implementation, adaptations made, and data on patient and physician reactions to the My Path diabetes self-management program provided to 331 adult primary care patients. Mixed methods results revealed that, despite the availability of a state-of-the-art EHR, the intervention was not well integrated into primary care. Information from health-promotion and disease management programs, even within the same organization and with advanced EHR systems, is challenging to integrate into busy primary care.
Interactive voice response technology for symptom monitoring and as an adjunct to the treatment of chronic pain
Authors: Gregory Lieberman and Magdalena R Naylor
Abstract:
Chronic pain is a medical condition that severely decreases the quality of life for those who struggle to cope with it. Interactive voice response (IVR) technology has the ability to track symptoms and disease progression, to investigate the relationships between symptom patterns and clinical outcomes, to assess the efficacy of ongoing treatments, and to directly serve as an adjunct to therapeutic treatment for chronic pain. While many approaches exist toward the management of chronic pain, all have their pitfalls and none work universally. Cognitive behavioral therapy (CBT) is one approach that has been shown to be fairly effective, and therapeutic interactive voice response technology provides a convenient and easy-to-use means of extending the therapeutic gains of CBT long after patients have discontinued clinical visitations. This review summarizes the advantages and disadvantages of IVR technology, provides evidence for the efficacy of the method in monitoring and managing chronic pain, and addresses potential future directions that the technology may take as a therapeutic intervention in its own right.
Managing pain in high-risk patients within a patient-centered medical home
Authors: Martin D Cheatle, John W Klocek and A Thomas McLellan
Abstract:
Chronic pain remains a major healthcare problem despite noteworthy advancements in diagnostics, pharmacotherapy, and invasive and non-invasive interventions. The prevalence of chronic pain in the United States is staggering and continues to grow, and the personal and societal costs are not inconsequential. The etiology of pain is complex, and individuals suffering from chronic pain tend to have significant medical and psychiatric comorbidities such as depression, anxiety, and in some cases, substance use disorders. There is great concern regarding the burgeoning rate of prescription opioid misuse/abuse both for non-medical use and in pain patients receiving chronic opioid therapy. While there is ongoing debate about the "true" incidence of opioid abuse in the pain population, clearly, patients afflicted with both pain and substance use disorder are particularity challenging. The majority of patients with chronic pain including those with co-occurring substance use disorders are managed in the primary care setting. Primary care practitioners have scant time, resources and training to effectively assess, treat and monitor these complicated cases. A number of evidence- and expert consensus-based treatment guidelines on opioid therapy and risk mitigation have been developed but they have been underutilized in both specialty and primary care clinics. This article will discuss the utilization of new technologies and delivery systems for risk stratification, intervention and monitoring of patients with pain receiving opioid.
Honors, Awards and Publications
Awards / Honors
Jasjit S. Ahluwalia, MD, MPH
Dr. Jasjit S. Ahluwalia received the American Public Health Association's Alcohol, Tobacco and Other Drugs Section's 2011 Lifetime Achievement Award. This award is bestowed upon the person who demonstrates distinguished service to the alcohol, tobacco and other drugs field, which spans the duration of their career. Dr. Ahluwalia was invited to receive the award at the 139th APHA Annual Meeting in Washington DC on November 1st, 2011.
Bradford W. Hesse, PhD
Dr. Brad Hesse received two NCI Director's Awards: the Individual Award for "Exceptional leadership and vision in cancer communication and informatics science" and the Group Award for "Leadership in bridging science to practice in the field of consumer health informatics."
Publications
Acheson SK, Straits-Tröster K, Calhoun PS, Beckham JC, Hamlett-Berry K. Characteristics and correlates of cigarette use among recent U.S. Veterans. Military Psychology. 2011;23(3):297-313.
Baum A, Revenson TA, Singer JE. Handbook of Health Psychology, 2nd ed. New York: Psychology Press; 2012. 904 p. ISBN-10: 0805864628.
Campo RA, Rowland JH, Irwin ML, Nathan PC, Gritz ER, Kinney AY. Cancer prevention after cancer: changing the paradigm-a report from the American Society of Preventive Oncology. Cancer Epidemiol Biomarkers Prev. 2011 Oct;20(10):2317-24. PubMed PMID: 21908726.
Coups EJ, Manne SL, Jacobsen PB, Ming ME, Heckman CJ, & Lessin SL. Skin surveillance intentions among family members of patients with melanoma. BMC Public Health. 2011 Nov 14;11:866. PubMed PMID: 22082038.
Cox LS, Nollen NL, Mayo MS, Choi WS, Faseru B, Benowitz NL. Bupropion for smoking cessation in African American light smokers: A randomized controlled trial. J Natl Cancer Inst. 2012 Jan 25;104:1-9.
Ditre JW, Brandon TH, Zale EL, Meagher MM. Pain, nicotine, and smoking: research findings and mechanistic considerations. Psychol Bull. 2011 Nov;137(6):1065-93. PubMed PMID: 21967450.
Fielder RL, Carey KB, Carey MP. Prevalence, frequency, and initiation of hookah tobacco smoking among first-year female college students: a one-year longitudinal study. Addict Behav. 2012 Feb;37(2):221-4. PubMed PMID: 22037255.
Goodie J L, Williams PW, Kurzweil D, Marcellas KB. Can blended classroom and distributed learning approaches be used to teach medical students how to initiate behavior change counseling during a clinical clerkship? J Clin Psychol Med Settings. 2011 Dec;18(4):353-60. PubMed PMID: 21948183.
Heckman CJ. Indoor tanning: Tanning dependence and other health risks. HPC TODAY - Supplement: Sun Care. 2011 Oct;3:7-10. (republication)
Heckman CJ, Cohen-Filipic J. Ultraviolet Radiation Exposure, Considering Acculturation Among Hispanics (Project URECAH). J Cancer Educ. 2012 Jan 7. [Epub ahead of print]. PubMed PMID: 22228464.
Heckman CJ, Fang CY, Jayo I. Pilot Study: Health Behaviors Associated With Human Papillomavirus Vaccine Acceptance Among Adolescents. J Prim Care Community Health. 2012 Jan 6. [Epub Ahead of Print] doi:10.1177/2150131911429574.
Heckman CJ, Manne SL (2011). Indoor Tanning: A biopsychosocial risk factor for skin cancer. In Caterina AM La Porta, editors. Skin Cancers - Risk Factors, Prevention and Therapy. Croatia: InTech; 2011. p. 3-26. ISBN: 978-953-307-722-2.
Heckman CJ, Manne SL, Kloss JD, Bass SB, Collins BN, Lessin SR. Beliefs and intentions for skin protection and exposure. Am J Health Behav. 2011 Nov;35(6):699-711. PubMed PMID: 22251761.
Hesse BW. COALESCE (CTSA ONLINE ASSISTANCE For Leveraging the Science of Collaborative Effort): Media Review. JAMA. 2011 Nov 2;306(17):1925-1926. doi:10.1001/jama.2011.1593.
Hesse BW. Public health surveillance in the context of growing sources of health data a commentary. Am J Prev Med. 2011 Dec;41(6):648-649. PubMed PMID: 22099245.
Hesse BW, O'Connell M, Augustson EM, Chou WY, Shaikh AR, Finney Rutten LJ. Realizing the promise of web 2.0: engaging community intelligence. J Health Commun. 2011;16 Suppl 1:10-31. PubMed PMID: 21843093.
Huggins JL, Bonn-Miller MO, Oser ML, Sorrell JT, Trafton JA. The mediating role of pain anxiety in the relation between pain acceptance and pain outcomes following group CBT for individuals with HIV and chronic pain: A preliminary investigation. Behav Res Ther. 2012 Jan;50(1):72-8. PubMed PMID: 22088609.
Johnson BT, Huedo-Medina TB. Depicting estimates using the intercept in meta-regression models: The moving constant technique. Research Synthesis Methods. 2 Oct 18; 2(3):204-220.
Johnson BT, Warren MR. Commentary on Bailey et al.'s Review of Interactive Computer-Based Interventions for Sexual Health Promotion. Evidence-Based Child Health. 2011 Nov 15;6:2271-74. PubMed PMID: 20824850.
Kraemer LM, Stanton AL, Meyerowitz BE, Rowland JH, Ganz PA. A longitudinal examination of couples' coping strategies as predictors of adjustment to breast cancer. J Fam Psychol. 2011 Dec;25(6):963-72. PubMed PMID: 21928887.
Lee I, Pratto F, Johnson BT. Intergroup consensus/disagreement in support of group based hierarchy: An examination of socio-structural and psycho-cultural factors. Psychol Bull. 2011 Nov;137(6):1029-64. PubMed PMID: 22023142.
Lee SY, Loh SY, Murray L. Study Protocol to investigate the efficacy of participation in Qi-Gong by Breast Cancer Survivors. J Cancer Ther. 2011 Dec;2(5):715-24. DOI: 10.4236/jct.2011.25097.
Loh SY, Chew SL. Awareness and practice of breast self examination among malaysian women with breast cancer. Asian Pac J Cancer Prev. 2011;12(1):199-202. PubMed PMID: 21517257.
Loh SY, Chew SL, Lee SY. Barriers to exercise: perspectives from multiethnic cancer survivors in Malaysia. Asian Pac J Cancer Prev. 2011;12(6):1483-8. PubMed PMID: 22126486.
Loh SY, Chew SL, Lee SY. Physical activity and women with breast cancer: insights from expert patients. Asian Pac J Cancer Prev. 2011;12(1):87-94. PubMed PMID: 21517237.
Loh SY, Chew SL, Lee SY, Quek KF. Quality of Life in Breast Cancer Survivors: 2 Years Post Self-management Intervention. Asian Pac J Cancer Prev. 2011;12(6):1497-501. PubMed PMID: 22126488.
Loh SY, Ong L, Ng LL, Chew SL, Lee SY, Boniface G. Qualitative Experiences of Breast Cancer Survivors on a Self-management Intervention: 2-year Post-intervention. Asian Pac J Cancer Prev. 2011;12(6):1489-95. PubMed PMID: 22126487.
Loh SY, Packer TL, Yip CH, Passmore A. Targeting health disparity in breast cancer: insights into women's knowledge of their cancer profile in Malaysia. Asian Pac J Cancer Prev. 2009 Oct-Dec;10(4):631-6. PubMed PMID: 19827884.
Loh SY, Than W, Quek KF. Occupational pressure-targeting organisational factors to ameliorate occupational dysfunction. J Occup Rehabil. 2011 Dec;21(4):493-500. PubMed PMID: 21365305.
Miller CK, Headings A, Peyrot M, Nagaraja H. Goal difficulty and goal commitment affect adoption of a lower glycemic index diet in adults with type 2 diabetes. Patient Educ Counsel. 2012 Jan;86(1):84-90. PubMed PMID: 21497479.
Mundy-Bosse BL, Thornton LM, Yang HC, Carson WE, Andersen BL. Psychological stress is associated with altered levels of myeloid-derived suppressor cells in breast cancer patients. Cell Immunol. 2011;270(1):80-7. PubMed PMID: 21600570.
Nigg CR, Jordan PJ, Atkins A. Behavioral Measurement in Exercise Psychology. In: Tenenbaum, Gershon; Eklund, Robert; Kamata, Aki, editors. Measurement in Sport and Exercise Psychology. Champaign, IL: Human Kinetics; 2011. p. 455-464. ISBN-10: 0736086811.
Oser M, Cucciare M, McKellar J, Weingardt K. Correlates of hazardous drinking among Veterans with and without hepatitis C. J Behav Med. 2012 Jan 11. [Epub ahead of print]. PubMed PMID: 22234384.
Park ER, Japuntich SJ, Traeger L, Cannon S, Pajolek H. Disparities Between Blacks And Whites In Tobacco & Lung Cancer Treatment. Oncologist. 2011;16(10):1428-34. PubMed PMID: 21964005.
Parry C, Kent EE, Mariotto AB, Alfano CM, Rowland JH. Cancer survivors: a booming population. Cancer Epidemiol Biomarkers Prev. 2011 Oct;20(10):1996-2005. PubMed PMID: 21980007.
Petterson K. Getting Evidence into Practice: Tackling inequality by implementing high quality research. BMJ. 2011 May 11;342. doi: 10.1136/bmj.d2809.
Revenson TA, Lepore SJ. Stress and coping processes in social context. In :Handbook of Health Psychology, 2nd ed. New York: Psychology Press; 2012. p. 193-217. ISBN-10: 0805864628.
Ridpath JR, Larson EB, Greene SM. Can Integrating Health Literacy into the Patient-centered Medical Home Help us Weather the Perfect Storm? J Gen Intern Med. 2012 Jan 4. [Epub ahead of print]. PubMed PMID: 22215273.
Sangowawa AO, Adebiyi AO, Faseru B, Popoola OJ. An observational study of road safety around selected primary schools in Ibadan municipality, Oyo State, Southwestern Nigeria. Ann Afr Med. 2012 Jan;11(1):32-5. PubMed PMID: 22199045.
Scott-Sheldon LAJ, Huedo-Medina TB, Warren MR, Johnson BT, Carey MP. Efficacy of behavioral interventions to increase condom use and reduce incident sexually transmitted infections: A meta-analytic review. J Acquir Immune Defic Syndr. 2011 Dec 15; 58(5):489-98. PubMed PMID: 22083038.
Straits-Tröster K, Brancu M, Goodale B, Pacelli S, Wilmer C, Simmons E, Kudler H. Developing community capacity to treat post-deployment mental health problems: A public health initiative. Psychological Trauma: Theory, Research, Practice, and Policy. 2011;3(3):283-291. doi:10.1037/a30024645.
Straits-Tröster KA, Gierisch JM, Calhoun JS, Strauss JL, Voils C, Kudler H. Living in Transition: Veterans' perspectives on the post-deployment shift to civilian and family life. In: Kelly, Diann; Howe-Barksdale, Sydney; Gitelson, David, editors. Treating Young Veterans: Promoting Resilience through Practice and Advocacy. New York: Springer Publishing Company; 2011. p. 153-172.
Strauss JL, Marx CE, Stechuchak KM, Weitlauf JC, Straits-Tröster K, Worjoloh AW, Boggs CD, Olsen MK, Butterfield MI, Calhoun PS. Is Military Sexual Trauma associated with trading sex among women Veterans seeking outpatient mental health care? J Trauma Dissociation. 2011;12(3):290-304. PubMed PMID: 21534097.
Tan JY, Huedo-Medina TB, Warren MR, Carey MP, Johnson BT. A meta-analysis of the efficacy of HIV/AIDS prevention interventions in Asia, 1995-2009. Soc Sci Med. 2011 Oct 1. PubMed PMID: 22001231.
Williams TT, Griffith DM, Pichon LC, Campbell B, Allen JO, Sanchez JC. Involving Faith-Based Organizations in Adolescent HIV Prevention. Progress in Community Health Partnerships: Research, Education, and Action. 2011 Dec;5(4):425-431. DOI: 10.1353/cpr.2011.0049.