Rest, Purpose, and Revitalization
David E. Conroy, PhD, SBM President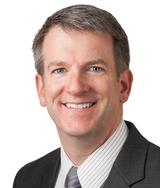 With Thanksgiving in the rearview mirror and the New Year in sight, it is a good time to reflect on the year that passed and the year that lies ahead. Suffice it to say, 2021 has been exhausting. I have been grateful for all of the SBM volunteers, leaders, and staff who have plowed ahead to make sure SBM is creating value for members all year round. I marvel at their accomplishments.
As we near the end of our second year in the pandemic, we are all feeling drained and many are feeling exhausted. Women and mothers have been especially hard hit. The threat of burnout is very real if we aren't proactive in caring for ourselves and each other. With that in mind, I have three holiday wishes for each of you: rest, purpose, and revitalization. I hope you each find time to recover from the past year. I hope you create space to engage in personally meaningful activities that you have had to set aside recently. And I hope you find new goals that inspire you clearly and can bring hard-earned wisdom from the past year toward your pursuit of those goals in the New Year.
Speaking of the New Year, the thought of our Annual Meeting in Baltimore (April 6-9, 2022) has buoyed me. We approached record levels of abstract submissions. Our lineup of keynote and master lecturers will provoke us to think about how behavioral medicine can have a greater impact in mitigating and rebuilding from the pandemic, systemic racism, and the climate crisis. We need a healthier and more just world. And our expertise in behavioral medicine can help to create that world if we broaden our perspective in naming and framing the problems we solve.
Taking on the challenge of contributing solutions to complex problems seems a bit audacious on the best of days, let alone during three converging public health tragedies. For that reason, it is critical that each of us take time to recover from the collective and individual trauma we have experienced. With that in mind, I would like to draw your attention to two of our invited speakers in particular. Dr. Jacqueline Kerr, a longtime SBM member, will share her very personal experience with burnout as a working mother and the roadmap she used to revitalize herself. She produces a tremendous podcast, Overcoming Working Mom Burnout, that we can all benefit from. Revitalizing ourselves is only part of the challenge right now. We live in systems and need to revitalize them as well. Building H is a new project that seeks "to build health into everyday life." Co-founder Steve Downs will share insights from their work to help us all envision ways we can design the healthy and just future we want to revitalize our communities.
As I wrap up this message, we are in the early days of understanding the COVID-19 omicron variant. SBM's Executive Committee recently adopted a COVID-19 vaccination requirement for the Annual Meeting. Additional countermeasures are described on the conference health and safety FAQ web page. The Executive Committee has a standing call to regularly review a dashboard showing national and Baltimore data on case counts, hospitalizations, and deaths; steps taken by other organizations planning to meet this spring; and much more. We will adjust our plans if needed to keep attendees safe. We are committed to hosting this meeting in person only if we can create an experience that is safe for attendees and their loved ones when they return home. So please get the vaccine or booster if you haven't already, keep wearing your masks to keep people around you safe in public, test before and after any holiday travel, and quarantine as needed. And in this season of holiday lights, know that the light at the end of this long tunnel is in sight.