Full Article
The 'Best Decision' Ever Made – Words of Wisdom From a Clinical Psychologist in Private Practice
Eric Zhou, PhD✉; Jessee Dietch, PhD; Michael Mead, PhD; and Laura Nicholson, MA; Sleep SIG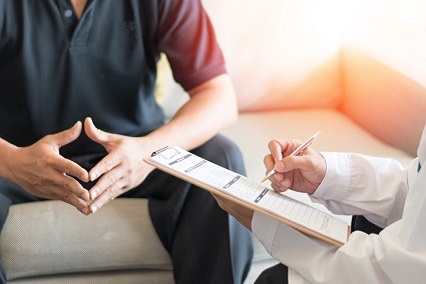 There are many available career paths for behavioral scientists which were eloquently discussed during a recent SBM webinar titled "Career Paths Beyond the Academic Track." For clinical psychologists, one such path is private practice. While all graduates of American Psychological Association-accredited clinical psychology programs receive considerable clinical training, the path to a part- or full-time career in private practice is one that is shrouded in mystery for recent (and not so recent) graduates.
We have the distinct pleasure of connecting with Dr. Virginia Runko, a clinical psychologist in Washington DC to learn more about her career path in behavioral sleep medicine (BSM) at her private practice, "DC Psychology and Sleep Services."

Please introduce yourself, including your training background.
I'm a clinical psychologist and BSM specialist & diplomate. I earned my PhD in Clinical Health Psychology from the University of Miami and I completed a postdoc in BSM from Johns Hopkins. I've done research as part of my training but my passion has always been clinical work. On a personal note, I have a lovely family consisting of my supportive husband, my independent and confident 4-year-old daughter, and my sweetie pie 2.5-year-old son.

How long have you been in private practice?
I worked at a group mental health private practice, consisting of therapists and psychiatrists, for 5 years before opening my own private practice about a year and a half ago. My practice is called DC Psychology and Sleep Services which reflects my specialty in BSM but also the more general psychotherapy services I provide. Most of my patients initially come seeking CBT-I but many continue for more long-term therapy to address stress, relationships, mood, etc.

What motivated you to start your private practice?
By going out on my own, I could have complete autonomy, flexibility, and the opportunity to make more money. And after 5 years at the group practice, I learned a lot about the business and administrative aspects of running a practice so I felt confident I could tackle it.

What type of person do you think would be happiest pursuing a private practice career?
Someone who likes the nuts and bolts of running a business as well as the clinical work. I've found a lot of the business aspects fun! Also, someone who prefers to be their own boss would definitely be happy in private practice.

What words of wisdom would you share with a psychologist who is thinking of starting their own private practice?
Do your research. That is, talk to others who have started their own practices and attend talks about starting a practice. On one hand, you want to be prepared for what you're getting into. On the other hand, you might realize it's not as scary as you think once you get some reassurance from others that it can be done!

What are your highlights of working in private practice?
Having complete control over all decisions, from my schedule, how I design my marketing materials, to what office I want to work in. Also, since I'm a one-woman operation now, I like the boutique feel of my practice and I like that I'm able to personally be involved with the patient from the very first contact. I value that and I think patients value that.

What are your challenges of working in private practice?
Being a one-woman operation, the buck stops with me. This doesn't lead to problems most days but there have certainly been times when I might get a flurry of inquiries and I can't just end my day after I'm done seeing patients - I need to respond to everything in a timely fashion since no one else will. Related to this, since you do it all in solo private practice, having strong executive function skills is a big plus. If you're not especially organized or you tend to let things slip through the cracks, private practice could be challenging. Also, others have said private practice, especially solo ones, can be isolating. I haven't found that to be the case, perhaps since I share a suite with other psychologists and I'm in frequent contact with several mental health colleagues.

Have there been any surprises about your experience in private practice?
Everyone I spoke to before starting my practice said it's been the best decision they've made so I shouldn't be surprised yet I am still surprised that it truly has gone as well as it has and that I love it as much as I do! Another surprise is that I'm considering expanding my practice so soon after going out on my own. I, probably like many, think "one day" I'll consider this or that, so when "one day" arrives so soon, it's surprising.

Do you have opportunities to engage in research as a private practitioner?
Yes. I don't seek engagement in research but somehow opportunities find me so I'm confident that if you're actively looking to get involved with research, there is a way.