Diversity is a Critical Ingredient for Innovation: Promoting Greater Racial/Ethnic Representation in Digital Health
Charles R. Jonassaint, PhD✉; Margo Edmunds, PhD, FAMIA; Abdul Shaikh, PhD, MHSc; Health Equity SIG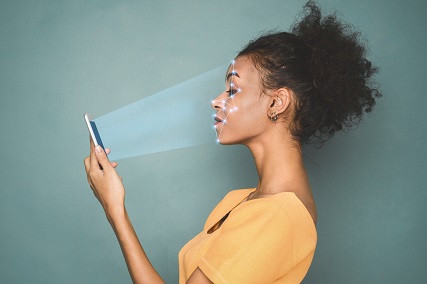 Promoting diversity in the digital health workforce and in technology innovation is particularly important for behavioral medicine, given the rapidly increasing generation of personal health data and its role in persisting health disparities. Remote monitoring, wearable devices for self-care, clinical management, and research are just some of the use cases that have contributed to this rise and will be important when reaching (and teaching) diverse populations.1
In early 2020, the Black Lives Matters movement spurred many health care and tech sector organizations to initiate efforts to embrace and advance a more ethnically diverse workforce. The movement increased public discourse about systemic racism and built support for recruiting from and increasing equity among racial groups that have been traditionally underrepresented and marginalized.2-4 Even with the renewed surge of social guilt and majority groups' fear of being perceived as racist, efforts for improving diversity continue to reflect the implicit biases of white culture, with microaggressions and other forms of discrimination. In academics and medicine, underrepresented minorities (URMs) still lag in promotion rates and salaries,5,6 and racial diversity in scientific collaborations have decreased over time.7 According to the recent Diversity in High Tech report by the US Equal Employment Opportunity Commission, the tech industry continues to overrepresent whites and Asians, and minority-owned companies are less likely to receive venture funding than white-owned companies.
We continue to see evidence that programs to promote diversity, equity, and inclusion are either ineffective or may stagnate over time.6 8This may be in part because racial and ethnic representation may not be prioritized over having hires that "fit in with the team," and lack of a strong belief that racial representation and other forms of diversity actually add value.9 In fact, some champions of diversity may fundamentally believe that increasing the number of URMs in health-related fields sometimes requires sacrificing to the quality of the workforce. But the opposite is true: greater ethnic and racial diversity in the biomedical sciences and public health enterprise enhances innovation and improves our ability to deliver high-quality health care.10,11 Efforts to improve URM representation in digital health will fall short without a widespread recognition that workforce diversity of race (and all types) will produce outcomes for all.
World-changing insights, excellence, and scientific advancement come when people of diverse backgrounds and experiences work together.12 Compared to racially and culturally homogeneous groups, heterogeneous groups produce higher quality ideas, less "groupthink, 13 and a greater range of solutions to problems.14 Diverse companies perform better on economic indicators such as market share, sales revenue, and increased profits.15 A study of more than 9 million academic papers found a link between greater racial/ethnic diversity and scientific impact, as measured by the number of published citations.7
Diversity in digital health innovation is particularly critical because the lack of diverse perspectives in technology design can be dangerous. Technology developed without a diversity lens introduces errors such as racial biases in health care algorithms that subject Black patients to substandard care16; wearable sensors failing to accurately measure heart rate and energy expenditure in darker skin tones 17; facial recognition software that misidentifies Black people, leading to wrongful arrests; and internet search engine algorithms whose inherent racial biases perpetuate racist ideologies and social misrepresentations.18 19
To enhance the pipeline of underrepresented minorities (URM) into digital health, professional organizations such as SBM need to help promote the evidence that diversity improves the quality of our science, technology, and medicine for all people, not just disparities populations. We need both philosophical and financial commitment from leadership in digital health, behavioral medicine, and the biomedical enterprises to prioritize diverse excellence and invest in an unwavering belief that we are not excellent unless we are diverse.20,21 Taking action to advance diversity in the digital health workforce is not just the right thing to do, it is necessary for meaningful progress in behavioral medicine.
References
Edmunds M, Hass C, Holve E. Consumer Informatics and Digital Health : Solutions for Health and Health Care. In: 1st ed. Cham: Springer International Publishing : Imprint: Springer,; 2019.
American Association of Medical Colleges. https://www.aamc.org. Accessed Aug 9, 2020.
Lett LA, Murdock HM, Orji WU, Aysola J, Sebro R. Trends in Racial/Ethnic Representation Among US Medical Students. JAMA Netw Open. 2019;2(9):e1910490.
Bonham VL, Citrin T, Modell SM, Franklin TH, Bleicher EW, Fleck LM. Community-based dialogue: engaging communities of color in the United states' genetics policy conversation. Journal of health politics, policy and law. 2009;34(3):325-359.
Parker S, Clayton-Pedersen A, Moreno J, Teraguchi D, Smith DG. The revolving door for underrepresented minority faculty in higher education. 2006.
Whittaker JA, Montgomery BL. Cultivating institutional transformation and sustainable STEM diversity in higher education through integrative faculty development. Innovative Higher Education. 2014;39(4):263-275.
AlShebli BK, Rahwan T, Woon WL. The preeminence of ethnic diversity in scientific collaboration. Nature Communications. 2018;9(1):5163.
Castro J, Fenstermaker S, Mohr J, Guckenheimer D. Institutional contexts for faculty leadership in diversity: a University of California-Santa Barbara case study. In: Brown-Glaude W, ed. Doing diversity in higher education: faculty leaders share challenges and strategies. New Brunswick, NJ:: Rutgers University Press; 2009:209–230.
Crowley AL, Damp J, Sulistio MS, et al. Perceptions on Diversity in Cardiology: A Survey of Cardiology Fellowship Training Program Directors. J Am Heart Assoc. 2020;9(17):e017196.
Cohen JJ, Gabriel BA, Terrell C. The case for diversity in the health care workforce. Health affairs (Project Hope). 2002;21(5):90-102.
Valantine HA, Collins FS. National Institutes of Health addresses the science of diversity. Proc Natl Acad Sci U S A. 2015;112(40):12240-12242.
Johansson F. The Medici Effect, with a new preface and discussion guide: what elephants and epidemics can teach us about innovation. Harvard Business Review Press; 2017.
Lauretta McLeod P, Lobel SA. The effects of ethnic diversity on idea generation in small groups. Paper presented at: Academy of Management Proceedings1992.
Watson WE, Kumar K, Michaelsen LK. Cultural diversity's impact on interaction process and performance: Comparing homogeneous and diverse task groups. Acad Manage J. 1993;36(3):590-602.
Herring C. Does diversity pay?: Race, gender, and the business case for diversity. Am Sociol Rev. 2009;74(2):208-224.
Obermeyer Z, Powers B, Vogeli C, Mullainathan S. Dissecting racial bias in an algorithm used to manage the health of populations. Science. 2019;366(6464):447-453.
Shcherbina A, Mattsson CM, Waggott D, et al. Accuracy in wrist-worn, sensor-based measurements of heart rate and energy expenditure in a diverse cohort. Journal of personalized medicine. 2017;7(2):3.
Noble SU. Algorithms of oppression: How search engines reinforce racism. nyu Press; 2018.
Quick Facts: United States. United States Census Bureau. https://www.census.gov/quickfacts/fact/table/US. Published 2019. Accessed Aug 9, 2020.
Flores G, Mendoza FS, DeBaun MR, et al. Keys to academic success for under-represented minority young investigators: recommendations from the Research in Academic Pediatrics Initiative on Diversity (RAPID) National Advisory Committee. Int J Equity Health. 2019;18(1):93.
Duncan GA, Lockett A, Villegas LR, et al. National Heart, Lung, and Blood Institute Workshop Summary: Enhancing Opportunities for Training and Retention of a Diverse Biomedical Workforce. Ann Am Thorac Soc. 2016;13(4):562-567.