Behavioral Medicine in 2021 and Beyond: Members' Perspectives on the Impact of the 2020 Election
Scherezade K. Mama, DrPH✉ and Loneke T. Blackman Carr, PhD, RD✉; SBM Membership Council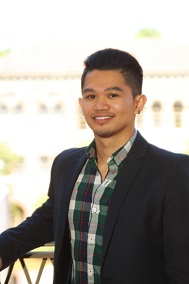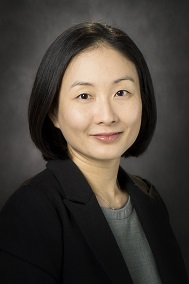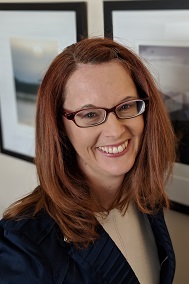 Christian J. Cerrada, PhD; Dalnim Cho, PhD; and Brie Turner-McGrievy, PhD, MS, RD, FTOS

The recent presidential and senatorial election outcomes and U.S. Supreme Court justice confirmation may significantly impact a wide range of behavioral health issues. We asked SBM Members and Champions Christian J. Cerrada, PhD, Senior Associate, Digital Health Outcomes, Evidation Health; Dalnim Cho, PhD, Instructor, Department of Health Disparities Research, The University of Texas MD Anderson Cancer Center; and Brie Turner-McGrievy, PhD, MS, RD, FTOS, Associate Professor and Deputy Director, TecHealth Center, Arnold School of Public Health, University of South Carolina, about how they believe the future of behavioral medicine and research will be impacted by our current political climate and the recent election.

How have the presidential and senatorial elections impacted your current work in behavioral medicine?
Dr. Turner-McGrievy: In my specific area [behavioral nutrition intervention research], there has been a push for new funding mechanisms and innovative approaches to fund nutrition science research. Those efforts seem to have stagnated in the last few years. … My hope is that there will be more stability and predictability in the NIH administration, with less focus on politicization, and that will allow for the consideration of new funding approaches and opportunities.

How do you envision the outcomes of the presidential and senatorial elections impacting your research in 2021 and beyond?
Dr. Cho: I hope the new president and his leadership team will invest in behavioral medicine and set aside a greater portion of the budget for it.
Dr. Cerrada: Policies pertaining to data privacy and public perception around it will shape how we collect and protect person-generated health data, such as those from wearable activity trackers, for both research and program development purposes.

Over the next four years, describe the role you see behavioral scientists and SBM playing in reducing the burden of COVID-19, addressing structural racism and health disparities, climate change, etc.
Dr. Cerrada: As a behavioral scientist in industry, I believe we play a key role as thought leaders to our partners around social determinants of health and their implications on the design and evaluation of health products. Especially in industry, we must serve as champions for developing tools that are effective, person-centered, rigorously-tested, and, importantly, equitable.
Dr. Cho: Covid-19 revealed the importance of behavioral medicine. … Contradicting messages from our leaders and a lack of transparency raised concerns about trust. … Trust, culture, altruism, and message framing and their impacts on vaccine uptake fall within our [behavioral scientists' and SBM's] expertise. It will be critical to have a behavioral scientist on the leadership team to address these issues and restore trust.
Dr. Turner-McGrievy: SBM should serve as the voice for how behavioral science impacts all of these things. For example, for climate change, behavioral scientists play a role in conducting research on ways to change behaviors that impact the environment, such as encouraging active transport or eating a more plant-based diet. Behavioral scientists also play a role in conveying these findings to policy makers, who can help encourage programs that make those behavior changes the easier or default choice. SBM needs to play an active role in highlighting the importance of the work of their members, not only to make the public aware of the fantastic research going on, but to also push back on the damage done by the previous administration and to advocate for meaningful policy change.