Advancing Obesity Solutions across Multiple Sectors: An Interview with Dr. Nicolaas P. Pronk
Cypress Lynx, MPH✉; Obesity and Eating Disorders SIG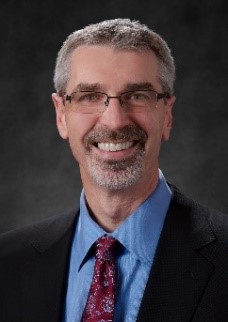 Nicolaas P. Pronk, PhD

The Obesity & Eating Disorders Special Interest Group (OED SIG) is excited to share an interview with the Chair of the Roundtable on Obesity Solutions. The Roundtable is a convening activity of the National Academies of Science, Engineering, and Medicine that brings together member organizations from multiple sectors to address the obesity epidemic. Through meetings, public workshops, publications, and innovation collaboratives, the Roundtable explores the science, evidence, evaluation, and innovation efforts that advance progress in reducing the impact of obesity, as well as applies effective equity strategies to address obesity-related disparities. SBM is a member organization, represented by Dr. Melissa Napolitano, SBM Fellow.

What is your role on the Roundtable?
My role as Chair is to ensure that our efforts meaningfully engage all member organizations and that our work is informed by evidence of what we know is effective.

The Roundtable is comprised of different members and often collaborates with professionals from diverse sectors. How does this diversity advance the Roundtable mission?
It would be nearly impossible to pursue this mission and vision without a diverse membership and variety of voices during our deliberations. Therefore, we organize in a manner that invites everyone to share their perspectives and ensure that we gather diverse points of view. Armed with such insights, the Roundtable membership can then move forward in a constructive and productive way.

What are today's biggest challenges in obesity research, treatment, and prevention?
Challenges to address obesity are multifold, but we need both prevention and treatment. We know that the macro-environment (the economic situation of people, the food supply, the built environment, and more) and micro-environment (human biology, genetics and genomics, and behavior) play important roles. However, one of the most challenging issues relates to the interactions and intersections of all those variables and factors and how, when, and where they come together in any given individual or population. How can we use the available best evidence and current knowledge and apply it, adapt it, and adopt it locally to benefit people and communities?

What future opportunities do you see for the Roundtable, other stakeholders, and the OED SIG to advance and scale obesity solutions? Has the COVID-19 pandemic and the focused efforts on social justice influenced the Roundtable's thinking about your future efforts?
The Roundtable represents a potential mechanism through which to inform and engage multiple stakeholders on important obesity-related issues. We help our membership identify policy opportunities and influence our member organizations to mobilize resources across multiple stakeholders to build capacity and capability around obesity solutions. The COVID-19 crisis has emphasized that this work is urgently needed, and the recent social justice efforts reinforce the importance of keeping equity at the top of our minds.

What advice do you have for OED SIG members who would like to learn more or get involved?
We always welcome additional member organizations at the Roundtable and its innovation collaboratives – please reach out if your organization or institution is interested in joining. To learn more, please visit: https://www.nationalacademies.org/our-work/roundtable-on-obesity-solutions.