President's Message: Leading the Narrative
Sherry Pagoto, PhD, SBM President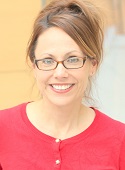 I am excited to spend the next year exploring ways the field of behavioral medicine can increase its visibility and engagement in public discourse about health. In an era where fake news and misinformation are spreading like wildfire it is more imperative than ever that we communicate our science and public health messaging loudly and clearly. This is precisely what the theme of my presidential year, "Leading the Narrative," is all about.
At the conference in April the excitement about communicating our science to the public was palpable. Inspiring appearances by Gretchen Reynolds and Aaron Carroll of the New York Times and James Hamblin of The Atlantic really helped to show how much impact our work can have when exposed to a broader audience. The buzz at the conference wasn't just my imagination because what followed was a burst of amazing science communication. Here I will highlight just a few pieces I have come across since the meeting.
SBM member Dr. Catharine Wang wrote a fantastic piece in The Conversation about the implications of commercial DNA testing, sharing her work on how patients interpret and use genomic information. She raised important issues regarding the negative consequences to both patients and the healthcare system of the high false positive rates of commercial genetic tests.
In a Slate article, Drs. Jessica Lipschitz and John Torous tackled the challenging issue of testing the efficacy of health apps in placebo-controlled trials. Sharing a methodological challenge with a broader audience can help to improve science literacy as well as enhance the public's appreciation for the process that goes into testing whether an intervention is effective or not.
Dr. Amy Janke, chair of SBM's Scientific and Professional Liaison Council, put on her mom and behavioral scientist hats to pen a piece in the Philadelphia Inquirer about predatory vending in elementary schools in her neighborhood. Her piece made the Philly ABC evening news, introducing a broader conversation about how the environment affects our dietary choices and what this means for our health.
In the Journal of the American Medical Association, Dr. Genevieve Dunton wrote a highly shared Viewpoint (97th percentile Altmetric score!) on the challenge of long-term health behavior change, introducing the notion of microtemporal processes of change. This piece really gives the broader medical community a window into how behavioral scientists are thinking about long-term behavior change and new ways we can study this elusive million-dollar question.
I had the privilege of co-authoring pieces with fellow SBM members too. Dr. Kate Wolin invited me to assist on a piece for the Personal and Connected Health Alliance blog on the tensions that that can prevent industry and academic partnerships from prospering. Having lived in both worlds, she delivers a unique perspective on how these two worlds can better work together.
I also teamed up with Dr. Eric Hekler for a piece in MedCityNews to share our perspective about the role of behavioral science in digital health, in reaction to a Forbes piece entitled, "Digital Health Isn't A Social Science." We attempted to shift the conversation from a debate about which silo digital health belongs in to one about how we can tackle this work from a transdisciplinary perspective.
If you would love to see other science communication examples as they come along this year just follow our SBM Science Communication Facebook page! If you would like to learn more about op-ed writing, check out the archive of our webinar on-op ed writing.
If you would like to learn more about communicating with the public from the pros, I will be hosting monthly Twitter chats with invited guests who are leaders in communicating with the public including Sandro Galea (July 17 at 1p.m. ET) and Esther Choo (August 2 at 12 p.m. ET). Please join us!
Finally, I am excited to promote any science communication activities by members. If you are engaging in any such activities this year, feel free to pass along to me any links and articles. I look forward to showcasing your work on our social media feeds, in Outlook, and at the 2019 Annual Meeting. Have a happy and healthy summer!