Board Notes: Advancing Health Policy and Leadership Development
Monica L. Baskin, PhD, Board of Directors member delegate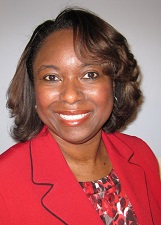 SBM's Health Policy Work: Past and Future
At the March 2016 Board Meeting, Health Policy Committee Chair Joanna Buscemi, PhD, underscored the significant policy and advocacy work the Society of Behavioral Medicine (SBM) has led over the past few years. That work includes yearly visits to Capitol Hill to advocate for research funding for the National Institutes of Health and key endorsements supporting the Prevention and Public Health Fund, Medicare coverage for diabetes prevention, the Centers for Disease Control and Prevention's Partnership to Improve Community Health program, and Senator Elizabeth Warren's bill to increase biomedical research funding. In addition to on-the-ground advocacy work in Washington, DC, SBM has published policy briefs and statements on a variety of topics including increasing HPV vaccination uptake, regulation of electronic nicotine delivery systems, banning indoor tanning for persons under age 18, and others (see more on SBM's Policy Briefs and Statements page).
While this work will continue, SBM President James F. Sallis, PhD, has charged the SBM Board of Directors with ensuring that behavioral medicine evidence shapes and influences health policies. Given the central role of behavior in health, the expertise and research findings generated by our membership can play a vital role in improving population health. To help direct our future health policy endeavors the Board approved the appointment of Marian L. Fitzgibbon, PhD, as the new Health Policy Council chair.
Leadership Development
Very few behavioral science training programs include leadership development. Recognizing the need to better prepare our members for leadership roles to advance behavioral medicine Dr. Fitzgibbon, SBM President 2015-16, led the creation of SBM's Leadership Institute for mid-career members. The inaugural class of 35 participants came from diverse disciplines and backgrounds and began their one-year training program with a two-day intensive training that kicked off at the 2016 Annual Meeting in Washington, DC. Several board members participated in the development of the institute and are serving as mentors for this year's class. With such strong interest in the program, the board is working to plan the 2017 institute for trainees. Stay tuned for more information.
New Board Members
Speaking of leadership, the SBM Board welcomed its two newest members this spring: President-Elect Gary G. Bennett, PhD, and Member Delegate Elva M. Arredondo, PhD. Dr. Bennett is a longtime SBM member who served the society's 2011 Annual Meeting Program Committee chair and as a Board of Directors member delegate from 2011 to 2014. He also serves as a member of SBM's Development Committee. Dr. Arredondo has also been a long-term member and has chaired numerous research symposia, served as reviewer of research abstracts, and chaired the diversity track for SBM's Program Committee. Welcome to the newest members of the board!