Congratulations to the Recipients of SBM's 2016 Achievement Awards
The Society of Behavioral Medicine (SBM) extends a warm congratulations to the following recipients of the society's 2016 achievement awards. Recipients are pictured below with SBM 2015-16 President Marian L. Fitzgibbon, PhD. Recipients formally received their awards from Dr. Fitzgibbon on March 31, 2016, during SBM's 37th Annual Meeting & Scientific Sessions at the Washington Hilton in Washington, DC.
SBM additionally congratulates new 2016 society fellows, who were also honored by Dr. Fitzgibbon during the Annual Meeting and are pictured with her below.
SBM would like to recognize the recipients of 2016 Special Interest Group (SIG) Awards as well. Recipients were honored during individual SIG meetings at the Annual Meeting, and their names are listed below.
Jessie Gruman Award for Health Engagement
Kate Lorig, DrPH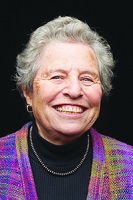 Distinguished Research Mentor Award
Deborah Bowen, PhD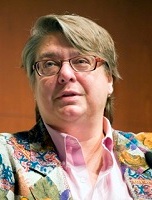 Distinguished Scientist Award
Francis J. Keefe, PhD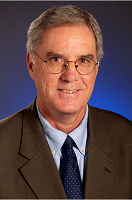 Research to Practice Award
Claudio Nigg, PhD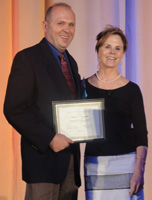 Excellence in Behavioral Medicine Training Program Award
Stanford Prevention Research Center (Abby C. King, PhD, accepted the award on behalf of the center)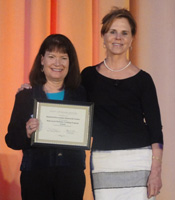 Early Career Investigator Award
Monica L. Wang, ScD, MS; and Brie Turner-McGrievy, PhD, MS, RD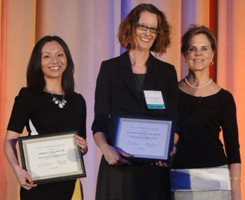 Outstanding Dissertation Award
Jennifer L. Moss, PhD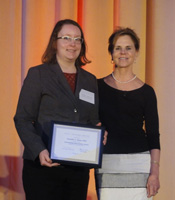 Distinguished Student Award
Travel Scholarship
Karl E. Minges, MPH; Stephanie Goldstein; Mindy McEntee, MS
Excellence in Research
Courtney Stevens; Stephanie Kerrigan, MS

C. Tracy Orleans Distinguished Service Award
Kathleen Wolin, ScD; Amy L. Yaroch, PhD; Lisa M. Klesges, PhD; Alan M. Delamater, PhD; Sherry L. Pagoto, PhD; and Bonnie Spring, PhD, ABPP
(Not pictured: Nicole Zarrett, PhD)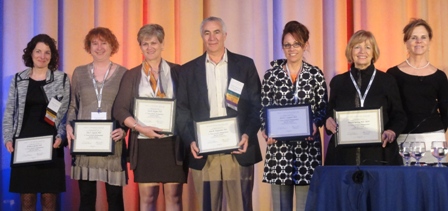 New 2016 Fellows
Sara Wilcox, PhD; David X. Marquez, PhD; William J. Sieber, PhD; Joshua M. Smyth, PhD; Susan Michie,
DPhil, CPsych, FBPS; Margaret Schneider, PhD; and M. Scott DeBerard, PhD
(Not pictured: Hope Landrine, PhD)

Special Interest Group (SIG) Awards
Aging SIG Outstanding Graduate Research Award
Gwenndolyn C. Porter
Cancer SIG Outstanding Student Abstract Award
Julie Cessna
Cancer SIG Senior Investigator Award for Outstanding Contributions to the Field
Michael A. Andrykowski, PhD
Child and Family Health SIG Award for Outstanding Achievements in the Field of Child and Family Health
Tonya M. Palermo, PhD
Child and Family Health SIG Professional Award for Outstanding Research in Child and Family Health
Robert L. Newton Jr., PhD
Child and Family Health SIG Student Award for Outstanding Research in Child and Family Health
April B. Bowling, MA
Diabetes SIG Early Career Travel Award
Angela Fidler Pfammatter, PhD
Ethnic Minority and Multicultural Health SIG Early Career Investigator Award
Meghan L. Butryn, PhD; and Sara C. Folta, PhD
Ethnic Minority and Multicultural Health SIG Student Award
Christian J. Cerrada, BS; Alice Guan, BA, BS; and Scherezade K. Mama, DrPH
Ethnic Minority and Multicultural Health SIG Mentor Award
Frank Penedo, PhD
Ethnic Minority and Multicultural Health SIG Service Award
Jack E. Burkhalter, PhD; Clement K. Gwede, PhD, MPH, RN, FAAN; Thomas V. Merluzzi, PhD; Eleshia Morrison, PhD; Francisco L. Sotelo, MS; and Hayley S. Thompson, PhD
Evidence-Based Behavioral Medicine SIG Outstanding Student/Trainee Award in Evidence-Based Behavioral Medicine
Kelly M. Shaffer
Health Decision Making SIG Award for Outstanding Trainee Abstract in Health Decision Making
Caitlin Biddle
Integrated Primary Care SIG Student/Postdoctoral Research Travel Award
Jennifer M. Wray, PhD
Military and Veterans' Health SIG Patricia H. Rosenberger Award for Outstanding Student/Fellow Abstract
Erin M. Anderson Goodell, SM; and Mona AuYoung, PhD, MS, MPH
Multiple Health Behavior Change SIG Outstanding Student/Trainee Award in Multiple Health Behavior Change
Christopher M. Warren
Optimization of Behavioral Interventions SIG Outstanding Optimization of Behavioral and Biobehavioral Interventions Research Award
Sayali Phatak, MS
Obesity and Eating Disorders SIG Excellence in Research Award (student)
Jennifer L. Matthews, MS
Obesity and Eating Disorders SIG Excellence in Research Award (postdoc)
Emily C. Martin, PhD
Pain SIG Graduate Student Abstract Award for Outstanding Research in Pain or Palliative Care
Amy E. Kupper, MS; Heather Padilla, MS, RDN, LD; Danielle B. Tometich, BS
Physical Activity SIG Student Research Award
Andrew Hua, BS; and Leah M. Schumacher, MS
Physical Activity SIG Local Innovator Award
Beacon House
Spirituality and Health SIG Distinguished Investigator in Spirituality and Health Award
Crystal L. Park, PhD
Spirituality and Health SIG New Investigator Award
Kelly M. Trevino, PhD
Student SIG Student Abstract Award
Casey K. Gardiner; Luke D. Mitzel, MS; and Heather Padilla, MS, RDN, LD
Technology SIG Student Award for Innovation
Stephanie Goldstein
Technology SIG Student Award for Significance to the Field of Digital Health
Brooke T. Nezami, MA
Women's Health SIG Best Poster Award
Michele D. Levine, PhD