Editor's Note
As you'll see in the articles below, Society of Behavioral Medicine (SBM) Board members have been busy expanding and improving membership benefits. One example is found in the article by the Membership Council. I encourage all of you to promote the newly created affiliate membership, which allows organizations to be part of our growing society. As we all look to expand the impact of our work, let's promote dissemination and policy efforts as well as membership to all those who could be wonderful assets to our efforts.
--William J. Sieber, PhD
President's Message: Stoked about SBM 2017 in San Diego
James F. Sallis Jr., PhD, SBM President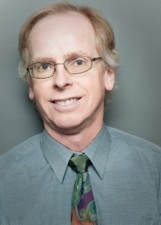 My original goal with this column was to try to generate enthusiasm for the Society of Behavioral Medicine's (SBM's) 2017 Annual Meeting in San Diego. But I don't need to do that because I have evidence you are already stoked (that's a surfer term). You just submitted a record number of abstracts—nearly 100 more than the previous record! That is an encouraging sign that SBM 2017 will be packed with high-quality science. Given that the conference theme challenges us to "expand horizons in behavioral medicine," we can expect a big emphasis on innovation and creativity in the presentations.
I hope all of you are making plans to attend, even if you did not submit an abstract. Of course, you have one more chance to submit a late-breaking abstract. Rapid poster submissions will open November 3.
To further boost enthusiasm for the meeting, I want to give you an overview of the keynotes, master lectures, and featured symposia. The keynote talks address to some extent my presidential theme of improving the translation of research into action. The opening keynote is Robert Ross, MD, who is president and CEO of The California Endowment. Among other topics, he will present the visionary community-wide interventions they are implementing and evaluating in 11 disadvantaged areas throughout California. Ana Diez Roux, MD, PhD, MPH, is dean of the Dornsife School of Public Health at Drexel University. She is an eminent epidemiologist studying health disparities, who translated her research by being featured in a PBS TV series titled, Unnatural Causes. Harold Goldstein, DrPH, is executive director of Public Health Advocates, based in Sacramento, CA. His organization is devoted to research translation. Part of his presentation will provide guidance on making research more relevant to informing the policy process. The closing keynote will be delivered by Tracy Neal-Walden, PhD, who is chief of psychological health for the U.S. Air Force Surgeon General's Directorate of Healthcare and Research Operations. She will provide an overview of health issues in military and veteran populations, present examples of research translation, and describe opportunities for SBM members to get involved in research and practice with the military community. Given the diversity of the speakers, their experiences, and their topics, I believe we will all learn a great deal from these keynote speakers, and hopefully be inspired and uplifted.
Four stimulating master lectures will also take place. Former SBM President Francis Keefe, PhD, from Duke University, will present a lecture in recognition of his 2016 SBM Distinguished Scientist Award. Kate Lorig, DrPH, from Stanford University, will deliver the Jessie Gruman Award Master Lecture. Frank Penedo, PhD, from Northwestern University, who is also president of the International Society of Behavioral Medicine, will encourage international collaboration as part of his remarks. Marjorie Kagawa-Singer, PhD, MA, MN, RN, FAAN, from the University of California-Los Angeles, will present on understudied Asian American populations.
Featured symposia are still in development, but I can provide some previews. As part of a new Presidential Task Force on Genomics, a symposium will describe why and how behavioral medicine researchers can get involved in genomics research. Innovations in smoking cessation research and models of academic-business partnerships will be described in separate symposia. We will select one of the submitted symposia on health disparities or minority health to be featured. Several excellent collaborations with National Institutes of Health (NIH) colleagues will be featured. The NCI Office of Implementation Science is organizing a symposium to highlight the work of grantees. The National Cancer Institute Team Science Program is leading a symposium that will preview a new book of great relevance to SBM attendees. Another NIH-organized session of interest will be a panel discussion on the new strategic plan for the Office of Behavioral and Social Sciences Research.
You might already be thinking it's going to be hard to manage your schedule in San Diego. You are probably right. There will be many appealing sessions competing with each other, so you may want to team up with colleagues, split up among sessions, and share notes later. The Program Committee is going to improve your quality of life at the conference by integrating many opportunities for physical activity throughout the day. When evening comes you will be ready for a walk along the Embarcadero and a good meal with old and new friends at one of the many restaurants in the Gaslamp District or beyond. SBM 2017 may be the best balance yet between a stimulating and productive conference and a memorably pleasant experience. Stay a couple of extra days to explore the zoo, take your family to Sea World, and go to Pacific Beach for a surfing lesson. You'll be stoked. Meeting registration opens November 1.
James F. Sallis Jr., PhD
President, Society of Behavioral Medicine
Board Notes: A Spotlight on Amy Stone, SBM's Former Executive Director
Elliot J. Coups, PhD, SBM member delegate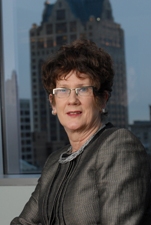 As most of you will (hopefully) know, the Society of Behavioral Medicine's (SBM's) many activities are guided by members of a host of groups, including the Board of Directors, seven permanent councils, seven standing committees, and 24 special interest groups. However, none of their activities would be possible without the steadfast support of the society's full-time, national office staff. From 2008 until a few months ago when she retired, Amy Stone served as SBM's executive director. In that role, she led the national office and provided input and guidance on all aspects of the society's operations, including strategic planning, partnerships, publications, public policy, the annual meeting, and more. Anyone who had the pleasure of working with Amy during her tenure at SBM is well aware of the many skills and experiences she brought to the society. To honor and thank Amy for her valued contributions to SBM, I asked SBM members who worked with her to contribute a few words. Their responses were immediate and, and as shown below, impassioned:
"Amy always gave her all. She provided unwavering support to the mission and well-being of the society. She has been a superb manager, who handled even the most difficult situations and personalities with a high level of diplomacy and grace. She had an unfailing institutional memory and provided the continuity and steadfastness that enabled the society to grow and thrive."
"Amy is a wonderful person; she's kind, patient, supportive, and passionate. What always struck me the most about working with Amy was how much she truly cared about moving the field of behavioral medicine forward, but never cared to take any credit for it. Her behind-the-scenes work has really pushed SBM forward. I'm very grateful for the mark she left on SBM, and on me personally as a mentor. She is already so missed!"
"Amy is the most warm, accepting, kind, and competent executive I have ever worked with."
"Amy is incredibly knowledgeable, helpful, encouraging, and motivating. She has helped SBM in immeasurable ways and will be missed!"
"Amy's warmth and passion for the Society were unmistakable and matched only by her competence in running things so smoothly."
"Amy reminds me of the unicorn: a mythical creature of extraordinary powers. Except our unicorn is real and supersedes extraordinary."
"The opportunity to work with Amy was one of the most valuable experiences I've been afforded by being a part of SBM. The leadership she provided on the management side taught me so much about the kind of professional I want to be, both within SBM and more broadly. Working with Amy was like taking a master class in professional communication, rational decision making, and positive relationship building."
"One thing I remember about Amy is her perseverance in being sure that important topics got adequate coverage in board meetings, even when the board changed hands and the new board members didn't have a firm understanding of important themes from previous presidents. Amy was our institutional memory in this regard and as such she became our skillful guide through the uncertain waters of change."
"Amy Stone with her classic Wisconsin sensibility has shown grit and grace in equal measure, all to the benefit and advancement of the society and field of behavioral medicine. We are so fortunate that she chose to contribute her gentle but unstoppable and unflappable focus to our work."
"Amazing role model;
Masterful in diplomacy;
Yielding to allow others to take the lead."
Characteristically, in her final months at SBM, Amy worked hard to ensure a smooth transition to her successor: new SBM Executive Director Mary Dean. Mary brings more than a decade of association experience to SBM. Most recently, she served as the executive director of the American Society of Gene & Cell Therapy, a long-time client of Executive Director Inc., SBM's association management company. Mary graduated with her law degree from Marquette University Law School in 2011 and received her certified association executive credential in 2012. Welcome to SBM, Mary! We are delighted to have you on board and very much look forward to working with you.
Amy, we thank you sincerely and wish you all the very best for the future. By any standard, the society's current excellent standing is testament to your efforts:
"More than any other individual, Amy has been instrumental to SBM's success in recent years. Her impact on the society and its members cannot be overstated."
Acknowledgement: Thanks are due to the individuals who provided the quotes used in this article.
2017 SBM Call for Awards and Fellow Applications
Edwin B. Fisher, PhD, Awards Committee chair
The Society of Behavioral Medicine (SBM) is now accepting applications for 2017 achievement awards and new fellows. Please consider recommending one of your outstanding colleagues. Self-nominations are also welcome.
For more detailed information—including how to apply or nominate someone—please visit SBM's official call for awards and call for fellows Web pages. Applications are due by November 15 at 11:59 p.m. ET. Awards recipients and new fellows will be announced at SBM's 38th Annual Meeting & Scientific Sessions being held March 29 to April 1, 2017, in San Diego, CA.
Call for Awards
Nominations for awards must come from current SBM members in good standing. Self-nominations are welcome.
Distinguished Scientist Award
Selection for this award is based on the nominee's total career and outstanding scholarly achievements (e.g., made a series of distinguished empirical contributions or contributed substantially to the development of new theories or methods).
Research to Practice Award
Selection for this award is based on the nominee's contributions and exemplary work in translating or extending behavioral medicine from research into practical application, dissemination, or implementation.
Jessie Gruman Award for Health Engagement
This award recognizes the nominee's pivotal and extensive contributions to research, practice, and/or policies that have advanced the understanding of individuals' engagement in their health and health care.
Early Career Investigator Award
This award recognizes the initial career achievements and review of a representative published paper.
Outstanding Dissertation Award
Selection for this award is based on the excellence and significance of a student/trainee member's dissertation.
Distinguished Student Awards
These awards will be given to students who demonstrate outstanding academic and professional potential in the field of behavioral medicine. Students may apply for the following awards:

Excellence in Research
Excellence in Service Delivery
Travel Scholarship

Distinguished Research and Clinical Mentor Awards
Selection for these awards are focused on individuals and their outstanding service as mentors in clinical or research settings.
Excellence in Behavioral Medicine Training Program Award
This award recognizes a research- and/or clinically-focused training program. The training program can occur in any discipline and programs with an interdisciplinary approach will also be considered.
Call for Fellows
SBM fellows demonstrate the society's commitment to advancing the science and practice of behavioral medicine. Fellows serve as role models, offering guidance and support to student/trainee members. The selection of new fellows ensures the continued life and direction of SBM. To apply for fellow status, a full member must be in good standing with the society for three consecutive years prior to applying and should have received his or her highest academic degree at least 10 years prior. For more information, please review SBM's fellow criteria document.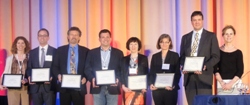 New 2016 fellows pose with SBM then-President Marian L. Fitzgibbon, PhD. Fellows are (left to right) Sara Wilcox, PhD, David X. Marquez, PhD, William J. Sieber, PhD, Joshua M. Smyth, PhD, Susan Michie, DPhil, CPsych, FBPS, Margaret Schneider, PhD, and M. Scott DeBerard, PhD. (Not pictured: Hope Landrine, PhD.)
SBM Membership Renewals Opened this Month–With No Dues Increase
Lorna Haughton McNeill, PhD, MPH, Membership Council chair
The Society of Behavioral Medicine (SBM) opened 2017 membership renewals and new member sign-ups this month.
Easy, one-page renewal forms are on their way to your mailbox right now. You can also renew online.
Membership dues will not increase for 2017. Although many of SBM's expenses increase annually with inflation, SBM leadership has made a concerted effort to keep the cost of dues low. We know that many of you pay for your dues out of your own pockets. We do not want cost to prohibit you from staying involved in SBM. This society is my "professional home," and I want it to remain yours too.
To make sure SBM remains the home for the next generation of SBM leaders, students will now be able to allocate $2 of their dues to one of our special interest groups (SIGs), and our senior members can give an extra dollar or two to the Student SIG to help cultivate programming for SBM's future leaders.
Renewing your membership connects you to a vibrant group of more than 2,300 multidisciplinary professionals who value behavioral medicine and its potential impact as much as you do. (In fact, SBM has a record 2,343 members and counting for 2016!) Members have access to resources that help advance careers, science, and global health.
Renewing means you'll be able to register for SBM's upcoming 2017 Annual Meeting at a discounted rate, saving hundreds of dollars! Members also save money on Annual Meeting course fees and continuing education credits. Other member benefits include access to job postings and funding opportunities; membership in one or more of SBM's behavioral medicine SIGs; and subscriptions to SBM's two journals (Annals of Behavioral Medicine and Translational Behavioral Medicine).
Your renewal also shows support for important SBM activities, like fighting for increased National Institutes of Health funding and focusing decision-makers' attention on behavioral medicine research to ensure health policies are truly evidence-based.
Don't delay! Renew early to ensure your member benefits do not lapse. I know I will.
SBM Now Offers Membership to Organizations, Companies
Lorna Haughton McNeill, PhD, MPH, Membership Council chair
The Society of Behavioral Medicine (SBM) now offers affiliate membership so that organizations and other entities can join the society too.
Brand new for the 2017 membership year, affiliate membership is available to nonprofits, companies, educational institutions, research or lab hubs, government institutions, and the like. This differs from SBM's regular membership, which is strictly for individuals.
Affiliate membership allows entities to show their support for behavioral medicine while also enjoying benefits like discounted Annual Meeting exhibit space, discounted job ad posting, access to SBM's network of expert consultants, and the ability to share information and events on SBM's website and in emails to SBM members. A select number of individuals at affiliate entities can also register for SBM's Annual Meeting at a discounted rate and receive free access to SBM's journals and special interest groups. If your institution has more than three SBM members, visit the affiliate membership web page or contact the SBM office to see if affiliate membership is right for you.
This new membership type will help SBM and like-minded groups partner to ensure behavioral medicine research is translated into practices and policies that improve the health of individuals and entire communities. Affiliate members are subject to SBM approval to ensure their missions align with SBM's vision of "better health through behavior change."
Marian Fitzgibbon Talks about SBM's Health Policy Work: Past, Present, and Future
Health Policy Committee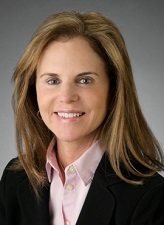 The Health Policy Committee recently sat down with Society of Behavioral Medicine (SBM) Past President and Chair of the Health Policy Council Marian L. Fitzgibbon, PhD, to discuss SBM's policy achievements.
HPC: What is the role of the Health Policy Council?
Fitzgibbon: "The Health Policy Council is responsible for ensuring coordination of the activities of the Health Policy Committee (HPC), the Civic and Public Engagement Committee and the Scientific and Professional Liaison Council (SPLC). All of these groups have been extremely active over the past several years in terms of advancing health policy. For example, we have written letters to Congress, signed onto letters and policy statements with hundreds of organizations, and developed and disseminated 10 health policy briefs (many of which have been published in Translational Behavioral Medicine [TBM] and shared with staffers on the Hill). Additionally, with the assistance of the SPLC, we have worked closely with a number of organizations to increase the impact of our briefs."
HPC: Before you were president, you served as chair of the HPC, and continue to serve as a member. What do you think has helped to increase the productivity of the committee over the past few years?
Fitzgibbon: "Over time, we have developed a model for engaging early career professionals in taking the lead on the briefs and providing expert mentorship from more senior SBM members. Also, the committee is now chaired by Dr. Joanna Buscemi, and she has made significant advances by engaging new and early career members, particularly special interest group (SIG) chairs and members. Her leadership has brought new energy to the committee. I also believe that our partnership with TBM has been beneficial. Authors of our briefs know that they will likely be able to promote their brief further through publication in a peer-reviewed journal. Additionally, we now accept proposals from our SIG chairs and members. A few years ago, all of our briefs were initiated by committee members. I believe that involving a broader range of members in the process has really increased our productivity. Finally, we have become more efficient and relevant as a committee. At first, we were novices about how to write a policy brief and wrote them more like scientific papers. Now, we understand the importance of framing a brief in a way that is concise and understandable to non-academics."
HPC: It sounds like the HPC has really evolved and continues to improve its productivity year after year. What do you believe are some important future directions for the HPC?
Fitzgibbon: "The HPC continues to evolve and grow, and we are fortunate to have the support of our current president, Dr. Jim Sallis, whose longstanding work in health policy is a cornerstone of his presidency and will be highlighted at our 2017 Annual Meeting in San Diego. We have also learned much more about working in partnership in the development and endorsements of briefs with other like-minded organizations such as the International Society of Behavioral Medicine, American College of Sports Medicine, American Lung Association, and the American College of Radiology. Moving forward, it is going to be important for the HPC to make sure that each brief has partners to increase the impact and reach of these statements."
HPC: What is your advice for members who would like to get involved in policy work?
Fitzgibbon: "I would encourage SBM members to contact the chairs of the policy-related councils/committees that are of most interest to them or their SIG chair to see how they can become involved. In terms of the HPC, we always encourage proposals for briefs and we help co-authors along the way from the inception of the idea to the dissemination. It is important for our entire membership to know that there are ways to get involved at the policy level to increase the impact of our work on a broader scale."
We would like to thank Dr. Fitzgibbon for her time. We would also like to thank the current members of the HPC: Joanna Buscemi, PhD (chair); Edwin B. Fisher, PhD; Amanda C. Green, PhD, MSN, PHCNS-BC; Marian L. Fitzgibbon, PhD; Laura L. Hayman, MSN, PhD, FAAN; Akilah J. Dulin Keita, PhD; Kenneth Tercyak, PhD; Dawn K. Wilson, PhD; Lisa M. Quintiliani, PhD, RD; and Amy L. Yaroch, PhD.
For more information about the work of the HPC or to propose ideas for future briefs, please contact Dr. Buscemi at jbuscem2@depaul.edu.
Changes Coming to SBM Publications? David Conroy Explains.
Publications and Communications Council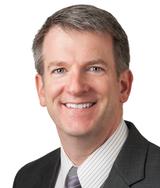 The Society of Behavioral Medicine (SBM) is pleased to welcome David E. Conroy, PhD, as the new chair of the society's Publications and Communications Council. The council oversees SBM's academic journals, newsletter, website, and social media accounts. Dr. Conroy began his tenure this summer with a "listening tour." Afterward, he took time to answer some questions about the tour and what members can expect from SBM's publications and communications channels in the near future.
SBM: You come to this position after serving as managing editor of Translational Behavioral Medicine (TBM). How does that prepare you for serving as council chair? What other publications experience do you bring to the role?
Conroy: "I had the opportunity to work on TBM for about the last year of Bonnie Spring's term as editor. That engagement was short but intense as I had to learn the systems that had been developed as well as get to know the team that helps turn editorial decisions into online and print publications. When the editorship moved over to Suzanne Miller-Halegoua, I shared some of the lessons I had learned about the journal's operations to help her hit the ground running. Suzanne and her editorial team are off to a great start. In addition to my experience with TBM, I am involved on a number of editorial boards and perform ad hoc reviews."
SBM: You recently completed a "listening tour" where you met individually with each member of the council, including journal and newsletter editors. Why was that important to you? What did you learn?
Conroy: "I knew TBM better than Annals of Behavioral Medicine or our other communication groups, so I wanted to learn how I could be useful to the various council members in my role. My first impression was that we have some really hard-working and industrious leaders on the council. Each of them has their portfolio heading in a very positive direction, and has goals for increasing their contributions to SBM.
"Our journals are thriving and the editors' plates are quite full with those responsibilities. Springer is our partner for publishing the journals, and the editors appreciate their commitment to the field.
"Our web and social media footprint has grown considerably. For example, we increased the number of retweets at our annual meeting from 1.6 million in 2014 to over 10 million this year! Not surprisingly, social media activity peaks around that meeting, so we are working on ways to electronically engage members and non-members year-round by highlighting the value of the society and giving them helpful information on things like funding and training opportunities.
"On a related note, we also have internal communication channels that can create dialogue both within and across our special interest groups. For all of the effort that goes into generating that content, we have a limited understanding of who is consuming it or if we are appealing to all facets of our diverse membership. We're now looking at ways to better track who consumes online content so we can target our messaging to optimize engagement and give members what they really need."
SBM: What changes might members see in SBM's publications and communications channels over the next year?
Conroy: "There are a number of plans—either in place or developing—to increase the visibility of SBM members' work. Some of the changes will involve website re-organization to make it more user-friendly. We're also focusing on highlighting scientific and policy-related contributions. As the journals enter their next stage of development, we are all confident that they are well-regarded for their science. This allows us to focus more on disseminating articles. Soon, we will launch a quarterly email to deliver "editor's choice" articles directly to members inboxes. We're also exploring how we can make this work available to stakeholders who are not members or subscribers, such as government officials and industry leaders. A common goal is to increase the reach of SBM's impact in society. This goal is a work-in-progress. I invite members who have suggestions to share their ideas with me or other Publications and Communications Council members. We'll be doing our best and welcome any ideas that could help guide our efforts to increase the impact of the society."
How Should You Design mHealth Technologies for Women?
Katarzyna Wac, PhD, Emily Mailey, PhD, and Danielle Arigo, PhD, Women's Health SIG members; and Jennifer Huberty, PhD, Women's Health SIG chair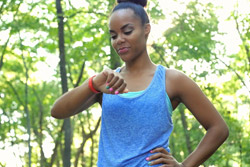 Increasingly health and care are going mobile—embedded in wearable activity trackers and smartphone applications, which are highly personalized. Such tools provide different functions and have different shapes, colors, and interfaces to suit the user's needs and preferences. These technologies enable development of mobile health solutions, denoted as mHealth, including automatic physical activity or sleep assessment, treatment adherence reminders (e.g., for medication), and prompts for specific symptom management behaviors. Because of their ever-increasing prevalence, accessibility, and usability, mHealth enables a self-assessment of individuals' daily life patterns that can support long-term self-management of health for various populations. In particular, there is potential for such tools to address the unique needs of women, including women of different ages, socio-demographics, and health care needs.
However, as research results show, women's acceptance and ongoing use of mHealth depends on their individual user experience and their perceptions of how appropriate the tool is for their context and needs. Some technologies seem too difficult for everyday use due to complex interface logic. And even when used, some tools are not optimally personalized to women's changing needs in daily life (e.g., not carrying the phone in the pocket all day, as many men do) and lifespan at large. For example, younger women may want wearables to appear fashionable, whereas working mothers might be more concerned about durability (e.g., shockproof or waterproof with a long battery life). Additionally, members of the Society of Behavioral Medicine Women's Health Special Interest Group (SIG) have observed that women who use mHealth tools for self-management prefer not to share their data with others for competition purposes: One participant explained that she has "enough people judging her offline" (i.e., in real life). This is an interesting observation, as many of the developed mHealth solutions have a competition component embedded in their core features. In contrast, members of the SIG have applied data sharing between users (i.e., opportunities for positive social comparisons) to facilitate effective accountability and social support between women, with greater success.
Overall, however, we still have a weak understanding of women's experiences with these technologies and the factors influencing their success. The authors of this article, as well as many other members of the Women's Health SIG, have conducted multiple mHealth studies with women, aimed at deepening this understanding. Our findings show that mHealth tools must be further co-designed with women to be: (1) more user-friendly (e.g., easy, automatic data sync); (2) more personalizable with respect to the momentary context, overall routine, and lifestyle choices (e.g., context or/and frequency of prompts/notifications); (3) more attuned to fashion/aesthetics; and (4) more battery-efficient and accurate. These tools must provide timely, non-judgmental feedback and personalized advice that enhances women's self-efficacy for health behavior change (e.g., by focusing on past accomplishments, emotional engagement, and persuasion). Once these needs are addressed, mHealth tools are more likely to be indispensable to women's lives, enabling them to improve their health and quality of life.
Why Behavioral Theories Need an Update: An Interview with Susan Michie
Lorien C. Abroms, ScD, Theories and Techniques of Behavior Change Interventions SIG junior co-chair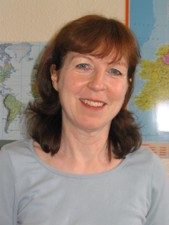 The Society of Behavioral Medicine's (SBM's) Theories and Techniques of Behavior Change Interventions Special Interest Group (TTBCI SIG) recently interviewed SBM Fellow Susan Michie, DPhil, CPsych, FBPS, about the past, present, and future of behavioral theories.
TTBCI SIG: Many of our behavioral theories—such as social cognitive theory—were developed more than 40 years ago. What do you see as the limitations of widely used behavioral theories?
Michie: "Many of our theories were developed with incomplete information—for example, with cross-sectional samples and focused on predicting differences between groups of people rather than on explaining behavior and behavior change within individuals. They were also developed without objective measurement of behavior, relying almost exclusively on self-report. In some cases, these theories were developed on the basis of proxies for behavior such as 'behavioral intention' rather than behavior itself. We now have much better objective measurement of people's everyday environments, through smartphone apps, wearables, and environmental and physiological sensors.
"Additionally, most past theories were partial in that they did not include the range of aspects of capability, opportunity, and motivation that are needed to explain the range of behaviors and behavior change. They were also poorly specified both in terms of the constructs and the relations between them, which makes testing their propositions and systematically accumulating evidence about theory very difficult. This became evident in a systematic literature review we conducted which identified 83 theories of behavior change. This was reported in an article in Health Psychology in 2015 and more fully in the book, The ABCs of Behavior Change. Only three of these theories set out to be comprehensive, and there were many overlapping constructs—we identified more than 1,700 across the theories. For these reasons, we are in need of better behavioral theories that are ecologically valid, and we now have the technology to begin to make rapid advances."
TTBCI SIG: What will new theories offer us?
Michie: "We should start by understanding our current theories' strengths and limitations, then build on their strengths, especially those that are dynamic and account for change, such as Operant Learning Theory and Control Theory. One of my current projects has specified all 83 theories in terms of specific definitions of constructs and relationships between them—we have identified 14 types of relationships—and we have checked these with the theory authors. These have been specified in databases that allow them to be programmed computationally. We are working with computer scientists to write a program to identify 'iconic' theories representing the strongest aspects of the 83 theories. This should make it easier for people to work with behavioral theory. Currently many people do not know which to choose or what criteria to use to select a theory to work with.
"We also have exciting new possibilities of advancing theory with better specification and measurement of behavior in relation to people's thoughts and feelings, their physiological response, and their environments. However, the analysis of the huge quantities of ecologically valid streams of data provided by sensors, wearables, and smartphone apps is considerably challenging."
TTBCI SIG: What theory-based projects are you working on?
Michie: "We are just starting a project that is a very exciting collaboration between behavioral, informational, and computer scientists, called the Human Behavior Change Project. This aims to revolutionize methods for synthesizing evidence about behavior change in real time, generating new insights about behavior change. It will create an up-to-date knowledge base to help design effective interventions tailored to particular populations, settings, and behaviors. It will do this by building on the behavior change technique taxonomy. We will create an 'ontology' to organize knowledge from published research reports, and will use natural language processing to automatize the process of extracting information from the reports into the ontology. We will use machine learning to identify patterns and make inferences beyond what we already know. Finally, we will create a user interface so that researchers, policymakers, and practitioners can get answers to variants of the question, 'What works for whom in what settings for what populations to change what behaviors, and how?' This is a hugely ambitious project to pursue over the next 4 years; its success will very much depend on the engagement of the international scientific community."
TTBCI SIG: What top three readings would you recommend to someone interested in behavior change theory?
Michie: "Alexander Rothman's 'Is there Nothing More Practical than a Good Theory? Why Innovations and Advances in Health Behavior Change will Arise if Interventions are Used to Test and Refine Theory.' Also The ABCs of Behavior Change and a forthcoming American Journal of Preventive Medicine article from Heckler, Michie, et. al on the methodology of designing with theory.
TTBCI SIG: What are some training opportunities for those interested in advance the field of behavior change theory?
Michie: "I am director of University College London's Centre for Behaviour Change, which brings together academic expertise across disciplines and translates that to policymakers, practitioners, researchers, and all those interested in behavior change. Training is part of what we offer. Our week-long summer schools are always oversubscribed, so sign up early if you want to come next year. We are also starting a multidisciplinary master's course in behavior change, which we think is the first of its kind in the world that will bring together perspectives across disciplines. If others exist, we are very happy to hear about them!"
A Conversation about the Intersection of Integrative Medicine and Psycho-Oncology with Jun Mao, Chief of Integrative Medicine at Memorial Sloan Kettering Cancer Center
Kristen E. Riley, PhD, Complementary and Integrative Medicine SIG member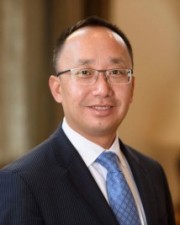 The Society of Behavioral Medicine's Complementary and Integrative Medicine Special Interest Group (CIM SIG) recently interviewed Jun J. Mao, MD, MSCE, chief of Integrative Medicine at Memorial Sloan Kettering Cancer Center.
The CIM SIG talked with Dr. Mao about his ongoing research at the intersection of integrative medicine and psycho-oncology, including yoga, acupuncture, and tai chi interventions.
CIM: Can you tell us about a few of your current studies at Memorial Sloan Kettering Cancer Center?
Mao: "Well, I have been at Memorial Sloan Kettering Cancer Center (MSK) for about 10 months now, after 12 years at University of Pennsylvania, so we are getting some exciting projects going. We are beginning a Patient-Centered Outcomes Research Institute-funded study comparing acupuncture to Cognitive Behavioral Therapy for Insomnia for insomnia in cancer survivors. We will also collect qualitative data from participants about their preferences and clinical experiences with these interventions. It is the first trial that has ever compared these approaches.
"We also have a large outcome focused study. MSK were innovators of using integrative medicine for cancer care—they were one of the first—so we have a large amount of patients, about 20,000 a year, utilizing our services. It is important to understand who is using the services, how this impacts their health, side effects, and psychosocial outcomes, and any barriers to use. We are learning what is happening in the real world and how to bring these services to patients in their time of need."
CIM: How is studying integrative medicine within psycho-oncology helpful?
Mao: "I think there is a lot of synergy between cancer care and integrative medicine. Integrative medicine is relationship centered and emphasizes the mind-body connection, implicitly through practices like acupuncture, or more explicitly with yoga therapies, which require the participant to use body and mind simultaneously. I think integrative medicine causes patients to be thoughtful about this mind body connection and take more ownership of their health. You can consider seeking acupuncture or yoga a health behavior; integrative medicine may lead patients to be more motivated to engage in health behaviors or a more healthy lifestyle overall. There is also a great sense of self-discovery in these practices, which people find helpful for creating a healthier lifestyle, which is helpful for cancer care and survivorship."
CIM: Some physicians and psychotherapists are hesitant to recommend CIM to their patients, especially as this field of research is burgeoning; what would you say to these practicing clinicians?
Mao: "I think related to any healthcare practice, providers need to find solutions for his or her patients; as we know, different approaches work for different patients. There has been research for 10 to 15 years suggesting that yoga, acupuncture, and meditation may decrease distress, depression, anxiety, and pain. Also, the word complementary means that these therapies can complement mainstream interventions. Additionally, sometimes mainstream therapies don't work well, or don't work at all; patient care is not one size fits all. It may be helpful to try some of these complementary or alternative practices under the appropriate supervision. It is important to understand the limitations of the burgeoning research, while at the same time being open to trying something new. This is the focus of patient centered decision making."
CIM: What advice would you give to researchers in health psychology? Where does the field of complementary and alternative medicine, especially within the context of psycho-oncology, need to go next?
Mao: "I think complementary and alternative medicine therapies are practices based on thousands of years of practice and experience. Health psychology and behavioral medicine fields also have many years of practice and strong supporting research. It will be useful and important to continue to bring these two fields together. We can use health psychology knowledge to understand the mechanisms and moderators of integrative medicine to advance this field. Many integrative medicine practices, including yoga, massage, and meditation, can be considered health behaviors. We need rigorous behavioral medicine theory and strategies to improve or knowledge and understanding of them. I think implementation of these practices into medical and primary care settings, as well as examining barriers to their use, will be important research to conduct moving forward. There many psychologists already bridging the gaps between integrative medicine and health psychology/behavioral medicine.
"If practitioners (health behavior researchers, psychologists, medical doctors, oncologists, nurses, massage therapists, yoga therapists, integrative medicine practitioners) want to get involved in more integrative medicine and cancer care research, to advance research and care in this field, I am also the chief of the Society for Integrative Oncology." Find more information online.
SBM's Newest SIG Wishes You a Good Night's Sleep!
Tracy Trevorrow, PhD, Chaminade University Center for Medical Psychology, Sleep SIG co-chair; and Brian D. Gonzales, PhD, Rutgers Cancer Institute of New Jersey, Sleep SIG chair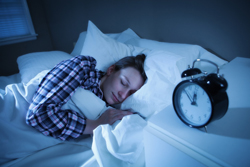 The Society of Behavioral Medicine's (SBM) Sleep Special Interest Group (SIG) held its inaugural breakfast roundtable at the 2016 Annual Meeting in Washington, DC, at 7:15 a.m. The irony of starting so early escaped no one! As such, 22 somewhat groggy but enthusiastic SBM members launched SBM's newest SIG. A SIG focused on elevating the awareness of the role of sleep and circadian rhythms in health and well-being.
The development of the Sleep SIG coincides with a growing interest in sleep research and clinical sleep management, both inside and outside our organization. In the last decade, the number of research articles published each year addressing sleep issues has doubled to approximately 8,000 in 2015. Over the same period of time, the number of presentations at SBM annual meetings addressing sleep has increased seven-fold. This growth parallels that of accredited sleep disorder centers in the U.S., of which there are now over 2,500.
Sleep can often be overlooked as a behavioral medicine issue. However, sleep parameters are both powerful predictors of health outcomes, as well as measurable consequences of behavior, health status and psychological problems. The interdisciplinary nature of sleep can be appreciated by considering the number of disciplines at SBM that relate to sleep, such as pain, exercise, obesity, substance use, cancer and chronic illness. Sleep quantity and quality can be improved by behavioral, psychological, educational and environmental interventions, as well as community and organizational policy. As such, sleep is best understood from a biopsychosocial and environmental perspective and is ideally suited to be a topic of interest for SBM.
The Sleep SIG will serve as a forum for advancing behavioral sleep medicine through collaborations among SBM members, increasing sleep-related program presentations and workshops, and supporting junior investigators who have interests in sleep. We invite all SBM members to consider joining us. There is no need to be a dedicated sleep researcher or clinician - the "sleep-curious" are welcome! Students interested in exploring sleep research and/or clinical training in the development of their careers are especially encouraged to join us. Our Student Liaison Jessee Dietch is standing by to provide support and resources.
SBM 2017 Annual Meeting Events
In addition to posters and presentations that focus on sleep and circadian rhythms, we are anticipating practical and hands-on workshops. One will focus on the whys and hows of incorporating sleep assessment in behavioral medicine research as well as the state of the science and another on practical guidelines for addressing sleep disturbance among cancer patients. The Sleep SIG will be presenting an award for Excellence in Graduate Student Sleep Research, which will come with a certificate and a comfy pillow. We are also looking forward to our second SIG business meeting, which we have proposed for a little later in the day!
Multi-Morbidities SIG Teaming Up with Military and Cancer Groups
Jerry Suls, PhD, Multi-Morbidities SIG chair; and M. Bryant Howren, PhD, MPH, Multi-Morbidities SIG co-chair
The Society of Behavioral Medicine's (SBM's) Multi-Morbidities Special Interest Group (MM SIG) has been busy this past year and has several projects for the near future, but first: M. Bryant Howren, PhD, MPH, has assumed the position of co-chair for the SIG. He'll be working alongside MM SIG Chair Jerry Suls, PhD. Bryant is deputy director of the Veterans Rural Health Resource Center at the Iowa City Veterans Affairs Hospital and a faculty member at the University of Iowa. His expertise and experience adds much to the scope of the MM SIG because patients with co-existing primary medical and psychiatric conditions comprise a substantial part of the VA's constituency.
In other news, the MM SIG has had extensive discussions about areas of common interest with the Military and Veterans Health SIG and the Cancer SIG. We hope to sponsor future symposia and panels with members of the Military SIG to explore how knowledge from clinical epidemiology and network medicine can provide predictions about what disease pairs or triads should emerge at greater than chance levels among veterans and older adults. Also, common genetic, metabolomics, and psychosocial factors may provide insights about the pathogenesis of co-occurring conditions and thereby have implications for prevention and clinical treatment guidelines.
The MM SIG and Cancer SIG are hoping to co-sponsor a symposium for SBM's 2017 Annual Meeting that considers how cancer survivors and other medical populations can better cope or prevent the emergence of additional conditions. Beside the fact that cancer is more common in older adults (and multi-morbidity increases with age), cancer and/or its treatment can produce acute- and late-term effects (e.g., cardiopathology). This symposium will consider cognitive/affective factors, the role of physical exercise, and the broad-scale effects of inflammation for understanding physical and psychological well-being in the context of multi-morbidity.
Additionally, the MM SIG plans to offer several awards to authors of the best 2017 Annual Meeting posters and papers that address questions involving multi-morbidity's etiology, prevention, or implications for medical or behavioral intervention.
Noteworthy Publications
The February 2016 issue of JAMA Psychiatry published an important study by Scott et al. that involved 17 countries and more than 47,000 people, providing some of the best evidence about mental and physical comorbidity. Associations between mental disorders and subsequent chronic medical conditions ranged between 1.2 and 3.6, in terms of odds ratios. A dose-response pattern was evident; as number of comorbid mental conditions increased so did diagnosis of physical disease.
An accompanying editorial by Walker and Druss emphasized the implications: elevated risk of poor physical health in patients with mental disorders and, conversely, elevated risk of mental disorders in persons with poor physical health both signal the need for coordination and collaboration between clinicians to improve care. The editorial also notes that optimizing function and quality of life is often the most salient concern raised by patients who have multiple conditions. Our take-away message is that multi-morbidity requires priority-setting discussions between patients and health providers writ large, but acquiring self-management skills may require input from behavioral medicine. This is one reason the MM SIG has made overtures to SBM's Integrated Primary Care SIG.
Using a Transdisciplinary Approach to Multiple Health Behavior Change Research
Lori A. J. Scott-Sheldon, PhD, Multiple Health Behavior Change SIG chair; and Jayson J. Spas, PhD, MS, Multiple Health Behavior Change SIG co-chair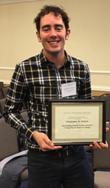 The Society of Behavioral Medicine Multiple Health Behavior Change (MHBC) Special Interest Group (SIG) interviewed Christopher M. Warren, recipient of the SIG's 2016 Outstanding Student/Trainee Abstract Award in MHBC Research. Mr. Warren was honored for an abstract entitled, Childhood Sleep Patterns Predict Future Substance Use Behaviors: A Mediational Pathway through Inhibitory Control Deficits. Mr. Warren is a PhD candidate within the Institute for Health Promotion and Disease Prevention Research in the Department of Preventive Medicine at the University of Southern California's Keck School of Medicine.
MHBC SIG: Congratulations on your 2016 Outstanding Student/Trainee Abstract Award in MHBC Research. How does your research address an important problem in the MHBC field?
Warren: "This research tested mechanisms through which insufficient sleep increases risk of initiating cigarette and alcohol use during early adolescence. By studying the mediational role of inhibitory control, this research builds upon a growing evidence base arguing for the importance of executive functions in promoting multiple health behaviors like nutrition and physical activity as well as in preventing substance use, sexual risk-taking, and obesogenic behaviors. Since prior work has found executive functions like inhibitory control to be modifiable via multiple intervention modalities, this work can be used to support efforts to develop and implement MBHC interventions that directly improve inhibitory control and/or modify upstream determinants of inhibitory control such as insufficient sleep."
MHBC SIG: How did you become interested in MHBC research?
Warren: "I was first exposed to MHBC concepts when I spearheaded a school-based participatory asthma intervention on Chicago's southwest side. The main idea was to partner directly with asthmatic students to systematically identify and address key asthma triggers in their homes, schools, and surrounding communities. Through discussions with these youth, I came to appreciate the complex etiology of their asthma exacerbations and how effective asthma self-management involves a wide variety of behaviors. However, it wasn't until I became a doctoral student working under the mentorship of Mary Ann Pentz, PhD, on the Pathways to Health trial (NICHD R01 HD052107) that I actually heard the term MHBC and began to formally incorporate MHBC theories into my own research."
MHBC SIG: What prompted you to take a transdisciplinary approach to MHBC research?
Warren: "I was unaware that there was any other approach to MHBC research! I think successful MHBC research must be transdisciplinary to a certain degree since even a single human behavior is typically influenced by myriad biological, psychological, social, and environmental factors. Failure to acknowledge the existence of these multiple determinants of health behavior would unnecessarily hamstring our behavior change efforts. Personally, I am lucky to be a trainee within a large, diverse department where I interact with clinical psychologists, epidemiologists, biostatisticians, neuroscientists, sociologists, hospitalists, and computer scientists on a daily basis."
MHBC SIG: What are some benefits and challenges for junior investigators interested in MHBC research?
Warren: "The most obvious benefit of MHBC research is that it has the potential to improve human health and alleviate suffering on a broad scale. I believe MHBC research is a particularly useful paradigm for achieving these goals because it is grounded in a set of evidence-based assumptions about human behavior. Perhaps the most important of these assumptions is that patterns of behavior tend to cluster, so we must systematically address multiple health and risk behaviors—not treat single behaviors as if they occur in a vacuum. Of course, the flipside of this is that interventions targeting multiple behaviors are often more complex and challenging to implement. The statistical methods needed to handle data with multiple interrelated exposures and outcomes are also more difficult to apply and interpret than more traditional analytic methods. This can be challenging for junior investigators, who are expected to quickly acquire advanced statistical expertise but sometimes have limited resources when unexpected issues arise while applying these novel modeling frameworks."
Linda Collins Talks Strategies for Optimizing Behavioral Interventions
Kari Kugler, PhD, Optimization of Behavioral Interventions SIG chair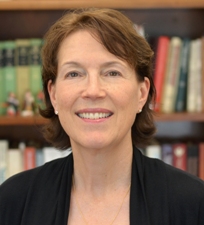 The Society of Behavioral Medicine's (SBM) new Optimization of Behavioral Interventions Special Interest Group (OBI SIG) recently interviewed Linda Collins, PhD, director of the Methodology Center at Penn State University and distinguished professor of human development and family studies. Dr. Collins is an original developer of the multiphase optimization strategy (MOST) for development, optimization, and evaluation of behavioral and biobehavioral interventions (BBIs).
OBI SIG: This spring you held a week-long training on the optimization of BBIs. Tell us a little about how this training emerged.
Collins: "I do several workshops per year on optimization of BBIs—for example, I often offer one at SBM's annual meeting—but these are typically only 3-6 hours long. For several years I had been thinking a longer, more in-depth training was needed. I spoke to Office of Behavioral and Social Sciences Research (OBSSR) Director Bill Riley, PhD, about this at the SBM meeting in San Antonio, and he was very supportive. OBSSR ultimately provided funding so that we were able to offer a 4.5-day training and cover travel for many of the attendees. The goal of the training was to help attendees gain the knowledge and develop the skills they need to optimize BBIs and write successful grant proposals for research involving optimization of BBIs.
"When we started to plan the training we had no idea whether there would be much interest. We booked a modestly-sized meeting room at the hotel that would fit about 35 attendees, and nervously hoped we would fill most of the seats. As it turned out, we had 115 applications to attend the training! We were thrilled at this demonstration of interest in the topic, but also sorry to be forced to turn away so many excellent applicants. To anyone reading this who was turned away: We hope to offer another training in a couple of years, so be sure to apply to attend that one!"
OBI SIG: Do you feel that the training was successful?
Collins: "We asked the attendees to complete an evaluation form and, based on their responses, it appears the training was very well received. Many attendees said they are planning to apply for funding using what they learned, which for us is an important indicator of success. There were also some great suggestions for ways to improve the training the next time, many of which we are planning to implement."
OBI SIG: What would you recommend to an investigator who is interested in learning more about MOST (or wanting to optimize a BBI)?
Collins: "On the Methodology Center's website there is a section on MOST that is intended to be a starting point for anyone interested in MOST. There are extensive FAQs, suggested readings, and free software, such as a macro for doing power analysis for factorial experiments. There is even a brief section with hints on how to write a grant proposal involving MOST."
OBI SIG: You are involved with two books about MOST that are due to come out in 2018. What can you tell us about them?
Collins: "I am very excited about these books. There are two companion volumes. I am writing one, titled Optimization of Behavioral and Biobehavioral Interventions: The Multiphase Optimization Strategy (MOST). This book will be a comprehensive introduction to optimization of BBIs, suitable for use in a graduate course. It will cover topics such as the phases of MOST; factorial and fractional factorial experiments; selecting an experimental design based on the resource management principle; and how to make decisions about what components and component levels to include in a BBI based on the results of an experiment. The other book is being edited by Kari Kugler and me. It is called Advanced Topics in the Optimization of Behavioral and Biobehavioral Interventions. The chapters are being written by experts on topics such as the sequential multiple-assignment randomized trial; multivariate mediation; just-in-time adaptive interventions; and the control systems approach to optimization of BBIs. Both books will be published by Springer, and you can expect them to come out in the first half of 2018."
A Conversation with Mary Politi about Decision Aids, Clinical Trial Disparities, and Health Insurance Enrollment
Sarah E. Lillie, PhD, Health Decision Making SIG chair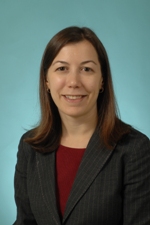 The Health Decision Making Special Interest Group (HDM SIG) recently interviewed Mary Politi, PhD, a clinical psychologist and an associate professor in the Division of Public Health Sciences, Department of Surgery, at Washington University in St. Louis. Dr. Politi's research program focuses on helping patients and clinicians work through the uncertainties of health decisions through developing and evaluating decision tools, examining techniques to aid clinical discussions about health decisions, and exploring ways to improve communication about risks.
HDM SIG members will be interested to learn about Dr. Politi's most recent research involving clinical trial participation and health insurance options. For those new to decision aids and health decision making, Dr. Politi shares insight as a leader in her field.
Dr. Politi's responses are summarized below.
HDM: As a clinical psychologist, how did you develop your interest in decision aids?
Politi: "I became interested in shared decision making and decision support through working with patients who struggled to make sense of the information conveyed to them about their health. Most were faced with choices and few knew how to navigate through the vast amount of information available on the Internet, from their social networks, and from their health care providers."
HDM: You recently completed a randomized trial of a decision aid to support cancer clinical trial participation. How does this effort reduce disparities in cancer clinical trials?
Politi: "Some individuals have misconceptions and fears about clinical trials based on historical mistreatment of individuals in trials, many from minority or medically underserved communities. For example, some people mistakenly assume that cancer clinical trials might offer them a sugar pill or placebo rather than needed cancer treatments. Providing accurate, evidence-based information and allowing patients to think about whether a clinical trial is right for them through a decision aid can help patients consider trial participation without the pressure of a health care provider (sometimes a trial Principal Investigator) anxiously awaiting an answer. Some patients might want more information from a provider after they learn more about trials, but many need time to learn about the purpose and function of clinical trials."
HDM: How did you decide to focus your recent work on health insurance decisions?
Politi: "Most of us, even those who have had insurance for years, struggle to figure out the best health insurance plan for ourselves or our families. It is difficult to weigh trade-offs between cost and coverage with so many unknowns about future health care utilization. In addition, the health insurance marketplace through the ACA offers a large number of private insurance options (in our region, for example, people have a choice of 46 different plans). Going through each one can lead to choice overload. Many default to what appears to be a reasonable option without really knowing whether there is a better fit plan for them. Decision aids with cost calculators, plain language explanations, and preference sorting features can help model what plan(s) might work best for an individual's health and financial needs."
HDM SIG: How do you see decision aids moving forward, in design and in implementation?
Politi: "The field has proposed minimum standards in decision aid design that provide a useful guide for those new to developing such tools. Some states and individual institutions have adopted policies to support wide-scale use of decision aid implementation. My hope is that these policy changes at institutions and government levels spread to help support practitioners who value decision aids but require additional resources to access them and use them in routine practice."
For those interested in learning more about decision aids and about Dr. Politi's work, the HDM SIG has proposed a midday meeting entitled Decision Aids to Improve Care: An Overview and Examples of Web-Based Patient Decision Aids for the 2017 Annual Meeting. As part of this session, Dr. Politi will describe her decision aid to improve currently uninsured individuals' decision making about health insurance as they prepare to enroll in the Affordable Care Act health insurance exchanges. We hope to see you there!
NCI Introduces Funding-Related Webinar Series
Cancer SIG members Marie Chesaniuk, MA, and Elizabeth Lyons, PhD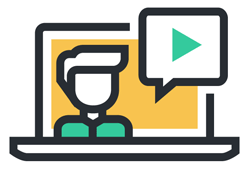 This year, the National Institutes of Health National Cancer Institute (NCI) introduced a new webinar series related to funding opportunity announcements. The first webinar of the series, held May 11, was hosted by NCI's David Chambers, DPhil. The webinar focused on the current round of dissemination and implementation funding initiatives.
Traditionally, research has focused on three transitional blocks: Transition 1, from basic to human clinical research; Transition 2, from efficacy to effectiveness; and Transition 3, changing clinical practice. But for this funding round, NCI is emphasizing a fourth transition: dissemination and implementation aimed at optimizing the impact of research. NCI is prioritizing making the most of the research and evidence based treatments already developed. This round emphasizes de-implementing strategies that are not evidence based, have been prematurely adopted, yield suboptimal benefits, or are harmful and wasteful.
This represents a movement to investigate the steps in between the beginning and end stages of interventions and outcomes. This round of funding specifically does not support the development of new interventions, but instead supports leveraging already designed evidence-based interventions in clinical and community settings. The core of implementation is how treatments are deployed in order to improve patient outcomes. These aspects include feasibility, fidelity, penetration, acceptability, and sustainability. The philosophy here is that these aspects of implementation support service outcomes and result in outcome improvements.
What else this funding initiative compels is a transdisciplinary approach. In order to carry out dissemination and implementation work, partnerships with stakeholders must be created. This is a multi-level approach that includes the policy, regulation, and institutional politics and climates that facilitate or obstruct dissemination and implementation of evidence-based strategies. While this type of work could easily fall into the cracks of specific local institutional politics, the goal of this initiative is the generalizable knowledge to be gained from these situations.
This past August, NCI in collaboration with the Society of Behavioral Medicine offered a webinar about new priorities in behavioral research including cognition, integrated data analysis, and cancer communication in new media. The recorded webinar, information regarding all six funding opportunities, and notices of future webinars can be found on the NCI Resources for new Funding Announcements webpage. To view a recording of the May dissemination and implementation (D&I) webinar and to get more information on the program announcements discussed in the webinar, visit the NCI D&I Funding Related Webinars webpage.
New Articles from Annals of Behavioral Medicine and Translational Behavioral Medicine
SBM's two journals, Annals of Behavioral Medicine and Translational Behavioral Medicine: Practice, Policy, Research (TBM), continuously publish online articles, many of which become available before issues are printed. Three recently published Annals and TBM online articles are listed below.
SBM members who have paid their 2016 membership dues are able to access the full text of all Annals and TBM online articles via the SBM website by following the steps below.
Go to the Members Only section of the SBM website (http://www.sbm.org/membership/members).
Log in with your username and password.
Click on the Journals link (listed third in the list of member benefits).
Click on the title of the journal which you would like to electronically access.
To check if you are a current SBM member, or if you are having trouble accessing the journals online, please contact the SBM national office at info@sbm.org or (414) 918-3156.
Annals of Behavioral Medicine
Comparison of Personal Resources in Patients Who Differently Estimate the Impact of Multiple Sclerosis
Authors: Maciej Wilski, Maciej Tomczak
Abstract: Discrepancies between physicians' assessment and patients' subjective representations of the disease severity may influence physician-patient communication and management of a chronic illness, such as multiple sclerosis (MS). For these reasons, it is important to recognize factors that distinguish patients who differently estimate the impact of MS. The purpose of this study was to verify if the patients who overestimate or underestimate the impact of MS differ in their perception of personal resources from individuals presenting with a realistic appraisal of their physical condition. A total of 172 women and 92 men diagnosed with MS completed Multiple Sclerosis Impact Scale, University of Washington Self Efficacy Scale, Rosenberg Self-Esteem Scale, Body Esteem Scale, Brief Illness Perception Questionnaire, Treatment Beliefs Scale, Actually Received Support Scale, and Socioeconomic resources scale. Physician's assessment of health status was determined with Expanded Disability Status Scale. Linear regression analysis was conducted to identify the subsets of patients with various patterns of subjective health and Expanded Disability Status Scale (EDSS) scores. Patients overestimating the impact of their disease presented with significantly lower levels of self-esteem, self-efficacy in MS, and body esteem; furthermore, they perceived their condition more threatening than did realists and underestimators. They also assessed anti-MS treatment worse, had less socioeconomic resources, and received less support than underestimators. Additionally, underestimators presented with significantly better perception of their disease, self, and body than did realists. Self-assessment of MS-related symptoms is associated with specific perception of personal resources in coping with the disease. These findings may facilitate communication with patients and point to new directions for future research on adaptation to MS.
Sleep Habits and Susceptibility to Upper Respiratory Illness: the Moderating Role of Subjective Socioeconomic Status
Authors: Aric A. Prather, Denise Janicki-Deverts, Nancy E. Adler, Martica Hall, Sheldon Cohen
Abstract: Sleep is a predictor of infectious illness that may depend on one's socioeconomic status (SES). This study aimed to investigate the moderating effects of objective and subjective SES on sleep-clinical cold risk link and test whether nasal inflammation serves as a plausible biological pathway. This study combined data (n = 732) from three viral challenge studies. Measures of self-reported sleep and objective and subjective measures of SES were obtained. Participants were quarantined and administrated rhinovirus (RV) or influenza virus and monitored over 5 (RV) or 6 (influenza) days for the development of a cold. Symptom severity, including mucus production and nasal clearance time, and levels of nasal cytokines (interleukin (IL)-6 and IL-1β) were measured prior to administration and each day during the quarantined period. Subjective SES, but not objective SES, moderated associations between shorter sleep duration and increased likelihood of a clinical cold. Compared to ≥8-hour sleepers, ≤6-hour sleepers with low subjective SES were at increased risk for developing a cold (OR = 2.57, 95% CI 1.10–6.02). There was no association between sleep duration and colds in high subjective SES participants. Among infected individuals who reported low subjective SES, shorter sleep duration was associated with greater mucus production. There was no evidence that markers of nasal inflammation mediated the link between sleep duration and cold susceptibility among those reporting low subjective SES. Subjective SES may reflect an important social factor for understanding vulnerability to and protection against infectious illness among short sleepers.
Attachment Orientations, Respiratory Sinus Arrhythmia, and Stress Are Important for Understanding the Link Between Childhood Socioeconomic Status and Adult Self-Reported Health
Authors: Kyle W. Murdock, Christopher P. Fagundes
Abstract: Low childhood socioeconomic status (SES) is reliably associated with poor adult health. Social environments early in life and physiological stress responses are theorized to underlie this link; however, the role of attachment orientations is relatively unknown. In this study, we examined whether attachment orientations (i.e., attachment anxiety and attachment avoidance) and self-reported stress were mediators of the association between childhood SES and self-reported health in adulthood. Furthermore, we examined whether parasympathetic nervous system functioning was a moderator of associations between attachment orientations and self-reported stress. Participants (N = 213) provided self-reports of childhood SES, attachment orientations, general stress, and self-rated health. Respiratory sinus arrhythmia (RSA) was measured at rest, as well as during an acute social stressor. Low childhood SES was associated with poor self-reported health via the serial pathway from attachment anxiety to general stress. Moreover, attachment avoidance was associated with self-reported health via general stress, but only among those with high stress-induced RSA. Findings were independent of participant age, sex, race, body mass index, baseline RSA, and adult SES. Attachment theory is useful for understanding why those from low SES backgrounds are at greater risk of negative health outcomes in adulthood. Findings extend our knowledge of how interpersonal relationships in childhood can shape emotional and physical health outcomes in adulthood.
Translational Behavioral Medicine
Implications of social media use on health information technology engagement: Data from HINTS 4 cycle 3
Authors: Devlon N. Jackson, Wen-Ying Sylvia Chou, Kisha I. Coa, April Oh, Bradford Hesse
Abstract: Little is known about the association between Internet/social media use and health information technology (HIT) engagement. This study examines patterns of social media use and HIT engagement in the U.S.A. using data from the 2013 Health Information National Trends Survey (N = 3,164). Specifically, predictors of two HIT activities (i.e., communicating with a healthcare provider using the Internet or email and tracking personal health information electronically) are examined. Persons who were females, higher education, non-Hispanic others, having a regular healthcare provider, and ages 35–44 were more likely to participate in HIT activities. After controlling for sociodemographics and health correlates, social media use was significantly associated with HIT engagement. To our knowledge, this is one of the first studies to systematically examine the use and relationships across multiple types of health-related online media.
The measurement of patient attitudes regarding prenatal and preconception genetic carrier screening and translational behavioral medicine: an integrative review
Authors: Jennifer J. Shiroff, Mathew J. Gregoski
Abstract: Measurement of recessive carrier screening attitudes related to conception and pregnancy is necessary to determine current acceptance, and whether behavioral intervention strategies are needed in clinical practice. To evaluate quantitative survey instruments to measure patient attitudes regarding genetic carrier testing prior to conception and pregnancy databases examining patient attitudes regarding genetic screening prior to conception and pregnancy from 2003–2013 were searched yielding 344 articles; eight studies with eight instruments met criteria for inclusion. Data abstraction on theoretical framework, subjects, instrument description, scoring, method of measurement, reliability, validity, feasibility, level of evidence, and outcomes was completed. Reliability information was provided in five studies with an internal consistency of Cronbach's α >0.70. Information pertaining to validity was presented in three studies and included construct validity via factor analysis. Despite limited psychometric information, these questionnaires are self-administered and can be briefly completed, making them a feasible method of evaluation.
Leveraging corporate social responsibility to improve consumer safety of dietary supplements sold for weight loss and muscle building
Authors: Anvita Kulkarni, Ryan Huerto, Christina A. Roberto, S. Bryn Austin
Abstract: The potential dangers associated with dietary supplements sold for weight loss and muscle building are well documented and increasingly garnering the attention of the media, public, and government leaders. Public health professionals have an opportunity to improve population health in the context of dietary supplement use by translating scientific evidence into action. In this commentary, we discuss the potential to motivate corporate social responsibility (CSR) among manufacturers and retailers of dietary supplements sold for weight loss and muscle building. We examine levers available to public health professionals for generating voluntary corporate self-regulation by reviewing examples from successful CSR initiatives in other domains of public health and offering recommendations highlighting effective advocacy strategies. We encourage public health professionals to use one or multiple advocacy strategies to improve consumer protections for dietary supplements sold for weight loss and muscle building.
Honors and Awards
Congratulations to the following Society of Behavioral Medicine (SBM) members who recently received awards or were otherwise honored. To have your honor or award featured in the next issue of Outlook, please email lbullock@sbm.org.
Melissa A. Alderfer, PhD
Dr. Alderfer was awarded fellow status with the American Psychological Association and, specifically, Division 54: Society of Pediatric Psychology.
Garrett I. Ash, PhD
Dr. Ash was awarded the 2016 New Investigator Award from the New England Regional Chapter of the American College of Sports Medicine. The award is for a junior scientist in the fields of sports medicine and/or exercise physiology to be recognized and receive support for potential scientific excellence.
Robert D. Kerns, PhD
Dr. Kerns was honored in August with the 2016 Nathan W. Perry, Jr. Award for Career Service to Health Psychology. The award was presented by the American Psychological Association Society for Health Psychology. It honors people who have made significant contributions to Division 38 and/or the advancement of health psychology as a field, nationally or internationally.
Abby C. King, PhD
Dr. King has been appointed to chair, with Kenneth Powell, MD, MPH, the U.S. Department of Health and Human Services 2018 Physical Activity Guidelines Advisory Committee. The Committee's scientific recommendations will be used by the federal government to develop the 2nd edition of the Physical Activity Guidelines for Americans. Other SBM members on the Physical Activity Guidelines Advisory Committee include John M. Jakicic, PhD, David X. Marquez, PhD, Russell R. Pate, PhD, and Melicia C. Whitt-Glover, PhD.
Sean P. Mullen, PhD
Dr. Mullen was awarded the Distinguished Alumni Award in Psychology from Stockton University.
Linda C. Nebeling, PhD, MPH, RD
Dr. Nebeling at the National Cancer Institute's Division of Cancer Control and Population Sciences Behavioral Research Program has received the American Society of Nutrition's Conrad A. Elvehjem Award for Public Service in Nutrition in 2016. This senior investigator award is given in recognition of specific and distinguished service to the public through the science of nutrition.
Justin Presseau, PhD
Dr. Presseau was awarded the 2016 Early Career Award from the European Health Psychology Society (EHPS) which aims to recognize outstanding research excellence, contributions made to the EHPS and/or contributions to professional practice made by EHPS members within five years of their PhD.
Members in the News
The following Society of Behavioral Medicine (SBM) members and their research were recently featured in news articles or videos. To have your news spot featured in the next issue of Outlook, please email lbullock@sbm.org.
Cheryl L. Albright, PhD, MPH
Dr. Albright's study of postpartum women and physical activity was featured in a segment of the public radio program Public Health Minute with William Latimer on September 15. The segment is now being featured on NPR stations across the U.S.
Garrett I. Ash, PhD
Dr. Garret was quoted in an August 5 article in Scientific American for his research investigating association between genetic variation and endurance athlete status among Ethiopian Olympians and controls.
Jill E. Bormann, PhD, RN, FAAN
Dr. Bormann, a nurse research scientist representing the VA San Diego Healthcare System, was quoted in the August issue of Oprah magazine on the practice of Mantram Repetition, a portable, mindful-spiritual strategy for symptom management.
Katherine S. Hall, PhD
Dr. Hall's research about physical performance and physical activity across the adult lifespan showed that physical declines begin earlier than expected, often when people are still in their 50s, particularly in domains such as balance and lower body strength. This work was featured in several press outlets in August, including The Wall Street Journal, USA Today, Real Simple, and Provider.
Claudio R. Nigg, PhD
Dr. Nigg's study that assessed whether renovating playgrounds motivates children to be physically active was featured in a segment of the public radio program Public Health Minute with William Latimer on September 15. The segment is now being featured on NPR stations across the U.S.
Michelle L. Segar, PhD, MPH, MS
Dr. Segar had her book, No Sweat, and her research on methods that help people develop a personal and positive meaning for exercising featured in September on NPR's new Magic Pill show about the benefits of exercise.