2013 Society of Behavioral Medicine Achievement Awards: Applications Open
The Society of Behavioral Medicine is now accepting applications for its 2013 Achievement Awards. For detailed information about the awards and/or how to apply, please visit the Call for Awards page on the SBM website. Awards will be presented at the 34th Annual Meeting & Scientific Sessions of the Society of Behavioral Medicine, March 20-23, 2013, in San Francisco, CA.
Awards:
Distinguished Scientist Award
Selection for the Distinguished Scientist Award will be based on total career achievement. Nominees must have achieved great scholarly distinction (i.e., made a series of distinguished empirical contributions or contributed substantially to the development of new theories or methods).
Alere Wellbeing Research to Practice Award
The Alere Wellbeing Research to Practice Award recognizes an individual's contributions and exemplary work in translating or extending behavioral medicine from research into practical application, dissemination, or implementation. Eligible candidates may have made substantial contributions to any phase of translational work, including a) development of new and effective dissemination or implementation strategies, b) promoting uptake of effective, sustainable health promoting interventions into new contexts; or c) fostering development of practice-based research.
Early Career Investigator Award
Selection of the Early Career Investigator Award will be based on total career achievement and review of a representative published paper.
Outstanding Dissertation Award
SBM will recognize excellence in Student/Trainee Members' research through the Outstanding Dissertation Award.
Distinguished Student Awards
SBM will be offering the Distinguished Student Awards from funds raised through the Advocacy & Membership Development Campaign and funds donated by Springer Science + Business Media. These awards will be provided to students who demonstrate outstanding academic and professional potential in the field of behavioral medicine.

Excellence in Research
Excellence in Service Delivery
Travel Scholarship

Distinguished Research and Clinical Mentor Awards
For many, there was one individual who stood out during training. It may have been an advisor or faculty member who took a special interest in our work. This award recognizes these individuals for their outstanding service as a mentor in clinical or research settings.
Excellence in Behavioral Medicine Training Program Award
The purpose of the Excellence in Behavioral Medicine Training Program Award is to identify and honor a training program at any level that provides behavioral medicine training. The training program in question can be research and/or clinically focused and can occur in any discipline, though programs with an interdisciplinary approach will also be considered.
For more information about the award nomination process including criteria and submission instructions, please visit www.sbm.org.
Nomination and Application Submission Information
Please note: The deadline for submission of all 2012 SBM Achievement Awards applications and supporting materials is 11:59 p.m. Eastern time, October 31, 2012. All applications must be submitted via the SBM website, www.sbm.org, by this deadline in order to qualify as a 2013 award nomination. All award winners will be notified via e-mail by no later than February 2013 from the SBM national office.
For questions regarding the achievement awards, please contact the SBM national office:
Benjamin Stumpf
Program Manager
E-mail: bstumpf@sbm.org
Phone: (414) 918-3156
SBM 2013 in San Francisco - Make Your Plans Soon!
SBM Program Committee
We are excited to invite you to attend the 34th Annual Meeting & Scientific Sessions of the Society of Behavioral Medicine (SBM) to be held in San Francisco, California from March 20-23, 2013. The meeting will be held at the centrally-located Hilton Union Square, which will provide close access to many San Francisco attractions that highlight the rich and vibrant history of this spectacular and unique community.
The 2013 Annual Meeting program will showcase the theme, "Technology: the Excitement and the Evidence." San Francisco is a perfect venue for exploring the many ways that technological innovations are expanding the reach and impact of behavioral medicine.
A couple things about the Annual Meeting for you to keep in mind:
The late-breaking poster Abstract Submission Site will open Thursday, November 8 and will close Thursday, January 3, 2013. Rapid Communication Posters give authors a chance to present late-breaking findings in the field of behavioral medicine.
Conference registration will open in mid-November. Save money by registering with an Early Bird discount before February 21, 2013.
Being a current member of SBM will also give you discounted conference registration. SBM memberships are now being accepted for the 2013 year. With record-breaking membership numbers and record-breaking Annual meeting attendance, 2012 stood out as an outstanding year for the Society of Behavioral Medicine. Renew your membership or join SBM now so you can take advantage of member benefits for the entire 2013 year.
The Society of Behavioral Medicine's Annual Meeting and Scientific Sessions represent an unparalleled opportunity to share behavioral medicine research. At SBM conferences researchers, clinicians, policy makers, epidemiologists, health communicators and others from such disciplines as psychology, public health, medicine, and nursing convene to learn about advances and emerging trends impacting the field and the health of the nation.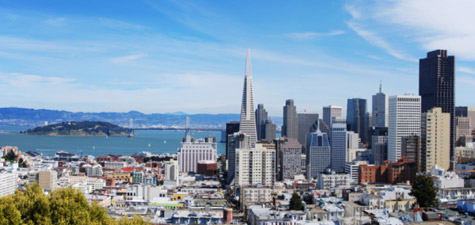 Awards Committee Overview
Laura L. Hayman, RN, PhD, FAAN, Awards Committee Chair
Each year at its annual meeting, the Society of Behavioral Medicine acknowledges the contributions of scientists, clinicians, and training programs with formal awards.
Why are the awards given? Our society is fortunate to have members who have made many outstanding contributions to developing the evidence for understanding the etiology of important human diseases, for designing and testing evidence-based interventions, and for promoting translations of research into practice. We believe it is important to recognize these contributions, both to reward people for their exemplary work and to feel a sense of pride in the accomplishments of our colleagues. Our members are at multiple career stages so we have chosen to recognize both senior and junior scientists. We also recognize the importance of outstanding educators and training programs, responsible for preparing the future generations of scientists and clinicians.
Who is charged with selecting the awardees? The Awards Committee is the standing committee charged with selecting recipients of the Distinguished Scientist Award, Early Career Investigator Award, and Alere Wellbeing Research to Practice Award, and with ratifying the award recipients under the purview of the Education, Training, and Career Development (ETCD) Council. The Committee is composed of senior members of the Society of Behavioral Medicine, currently Laura L. Hayman, RN, PhD, FAAN, (chair), Ed B. Fisher, PhD and Redford B. Williams, MD. Every year one member rotates off and a new member is selected by the Chair and approved by the President. The qualifications for each award are listed elsewhere in this newsletter.
What is the process for selecting awardees? Nominations are requested in this newsletter and on the SBM website and are due on October 31, 2012. The types of materials requested are curriculum vitae, supporting letter, and papers, as appropriate. For the Distinguished Scientist Award, Early Career Investigator Award, and Alere Wellbeing Research to Practice Award, each committee member independently reviews the qualifications and rates them. The ratings are then discussed by the committee and a final selection is made. The committee has the challenge of identifying one person, when often we have many very deserving individuals. We are very proud of the accomplishments of the recipients but at the same time recognize that others are meritorious as well.
The ETCD Council selects recipients of the Outstanding Dissertation Award, Distinguished Student Awards, Distinguished Research and Clinical Mentor Awards, and the Excellence in Behavioral Training Program Award based on the applications submitted online, following a similar process. Special Interest Groups award members within their groups and are asked to nominate candidates for the general awards. The President of the Society of Behavioral Medicine also recognizes the contributions of professional service to the Society.
We hope this brief explanation is helpful to understanding why and how awards are given. Please join us in the process, both in nominating deserving recipients and in joining us at the ceremonies recognizing their work.
Career Development Issues and Resources Across Career Phases
Barbara A. Stetson, PhD, ETCD Member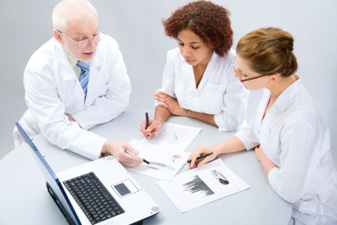 Behavioral Medicine education and training needs vary over the course of one's career. SBM members reflect diverse and interesting pathways and can offer a wealth of experiences and resources. For many, careers have evolved over time; taking turns through research, clinical work, administration, and even public advocacy. As an interdisciplinary and rapidly developing field, changing roles and goals during a career may become the norm for those of us working in Behavioral Medicine. SBM aims to provide support and resources for education and training, spanning careers across the continuum from trainee to senior levels.
Numerous career development resources are available to provide assistance for a variety of needs that emerge across junior as well as mid- and later-career phases. Helpful activities at the SBM Annual Meeting include the availability of Expert Consultation Service, opportunities to have dinner and discussion with Experts, and programs and scientific sessions related to Education, Training and Career Development. A workshop at the 2012 Annual Meeting in New Orleans addressed issues pertinent to many SBM members in mid- and later-career phases. Issues addressed included the concept of mentoring beyond the junior career stage; the changing context, rules and expectations across the career trajectory; reinvention strategies; and navigating challenges and opening up to new opportunities when anticipated career paths don't go as expected.
SBM members may be interested in mentoring beyond the tenure acquisition phase, such as navigating promotion from Associate to Full professor, or negotiating service and leadership roles. Traditionally mentoring has been thought of as a 1:1 hierarchical relationship. However, newer research and practice supports a network-based model of mentoring and support. This may be accomplished in a number of ways including networking with other mid or senior careerists, communicating more indirectly or anonymously via established, well regarded blogs, or even attending sponsored webinars (e.g., through the Chronicle of Higher Education or the Center for Creative Leadership).
Current research findings also indicate that at senior career levels, it can be helpful to consider the concept of retirement as a process rather than an all or none event (e.g., considering career transitions to a new type of work or change in work schedule rather than an abrupt job change). Well-regarded resources include empirical studies on retirement (see the American Psychologist special series, April 2011) and thought-provoking books (e.g., Encore: Finding Work that matters in the Second Half of Life). Many medical schools and universities now provide guidelines for faculty mentoring, including those at mid and later career stages (see an example program from the AAMC).
In addition to Annual Meeting opportunities related to career development, SBM now offers a web-based Consultation Program that is designed to facilitate the exchange of information and resources between SBM members. Prospective consultees can identify expert consultants on the website and contact them with specific questions pertaining to scientific topic areas as well as career development issues. Currently, consultants are available from the Cancer SIG, Integrated Primary Care SIG, Obesity & Eating Disorders SIG, and Child & Family Health SIG, and from the ETCD Council for Clinical Career Development Issues.
Resources will expand as we accrue mentor volunteers spanning even more areas of expertise. Whether you are a postdoc looking for advice on negotiating your first job, or a full professor delving into a new area of research, your fellow SBM members may be able to provide the knowledge and guidance you need. To access, log into the Members Only section of the website and click on the link to the Consultation Program.
Look for the upcoming Annual Meeting in San Francisco for additional education and career development opportunities through special symposia and presentations.
Accelerating Innovations in Behavioral Medicine Science, Practice, and Policy:
An Update on the Scientific and Professional Liaison Council
Sara J. Knight, PhD, SPLC Chair
Central to the mission of the Scientific and Professional Liaison Council (SPLC) is the development of collaborative relationships between SBM and other scientific and professional organizations. A central SPLC function is to identify those organizations where the mutual goal is to accelerate innovations in behavioral medicine through science, practice, and policy. The SPLC currently has in its portfolio more than fifteen organizations, including the Society for Medical Decision Making (SMDM), the American Pain Society (APS), the American Medical Informatics Association (AMIA), the National Communications Association (NCA), the Department of Veterans Affairs, the Patient-Centered Outcomes Research Institute (PCORI), and Computer Human Interaction (CHI).
The SPLC serves SBM and its members in several ways. Collaborations often lead to symposia, seminars, and special panel discussions that are presented at the SBM Annual Meeting. Other collaborations have contributed to joint policy briefs and publications. The SPLC has established new professional networks for SBM members, particularly through enhancing communication between SIGs and external societies or agencies. Also, the SPLC has supported newly emerging SIGs within SBM such as Health Decision Making (Society for Medical Decision Making) and Military and Veterans' Health (Department of Defense, Veterans Health Administration). Whenever possible, SPLC members work closely with the SIGs to accomplish their goals.
Dr. Martin Cheatle has promoted strong linkages between the Pain SIG and the American Pain Society through annual meeting events and programs.
Dr. Suzanne O'Neill and the Health Decision Making SIG have collaborated on Cross-Talk Sessions held alternately at the SBM and the SMDM annual meetings. This series brings together leading scientists from the two societies to share complementary theories, knowledge, and research methods that together have greater potential to accelerate innovations in health decision making than would either group alone.
Dr. Julie Wright is leading an effort to expand opportunities for SBM members to build knowledge and expertise in informatics through the American Medical Informatics Association (AMIA) and Computer and Human Interaction (CHI).
Dr. David Goodrich has served in a foundational role to organize activities between SBM and organizations, such as the American College of Sports Medicine, where physical activity is a common interest.
One of the SPLC's most important activities is the mentoring of SBM members in the skills needed to develop and nurture liaison relationships. Monthly meetings of the SPLC provide a forum to discuss liaison activities and to seek advice from other SPLC members on the challenges of establishing organizational relationships. SPLC often engages with organizations where there is substantial overlap in membership with SBM. While these are often exciting liaisons, they can be challenging because of the many competing activities going on at once. Sometimes the SPLC member actively develops collaborative products, such as conference sessions and publications. Other times, the SPLC member supports the ongoing collaborative activities of other SBM members though providing guidance on negotiation with the leaders of the other society or by facilitating linkages with the SBM Board of Directors, the Program Committee, or a relevant SIG.
Learning about the council is easy. Please feel free to contact SPLC members including Martin Cheatle, Mary Driscoll, Alan Glaros, David Goodrich, Sara Knight (Chair), Suzanne O'Neill, and Julie Wright. In New Orleans at the SBM 2012 Annual Meeting, we hosted a "Dinner with the Scientific and Professional Liaison Council" to invite SBM members to become involved in council activities. If you are interested in the SPLC, please join us at our "Dinner with the Scientific and Professional Liaison Council" during the SBM Annual Meeting in March 2013 in San Francisco. We look forward to seeing you there.
Updates from the Program Support Committee
Melissa A. Clark, PhD, Program Support Committee Chair
The charge of the Program Support Committee (PSC) is to serve as an institutional memory for the SBM Annual Meeting by analyzing and reviewing meeting statistics and reports; updating the program manual/handbook; and making recommendations for future meeting goals and program improvement.
One of the committee's biggest responsibilities is to identify and recommend future Annual Meeting sites. However, the committee does not make those decisions unilaterally.
The needs and preferences of conference attendees are weighed very heavily in selecting potential venues for the Annual Meeting. Based on feedback that we have received, items that the PSC has prioritized most recently in recommending potential conference cities include: meeting space and guest rooms under one roof; low guest room rates; "walkable" cities with interesting night-time activities; accessible airports and transportation; and low food and beverage costs which means more catering options for attendees.
Based on conference attendee feedback and historical records of meeting attendance, the PSC identifies a list of possible city locations and a Request for Proposals (RFP) is sent to various conference hotels in those cities. We have found in recent years that SBM is able to negotiate better rates if we make multi-year contracts with particular hotel chains. Therefore, we have considered the locations for several upcoming meetings in order to secure the best possible rates. We review proposals from potential conference hotels and make recommendations to the Board of Directors. The final decisions are based on a vote by the Board.
Based on this process, we obtained excellent rates for the 2013 Annual Meeting at the Hilton Union Square in San Francisco. We have also secured contracts for annual meetings in at the Downtown Marriott in Philadelphia (2014), the Marriott Rivercenter in San Antonio (2015), and the Hilton in Washington DC (2016). In addition, we have recently sent RFPs to various conference hotels in San Diego for the 2017 meeting.
At the 2012 Annual Meeting, you may have noticed some new features to the program such as the introduction to a select group of vertical posters, which will be the standard for the 2013 Annual Meeting. These program changes are partially in response to the fact that SBM has grown in size and with that growth, it has become increasingly difficult to select from hotels in a wide variety of conference cities. For example, many hotels are not able to accommodate the number of guest and meeting rooms as well as exhibit hall space that is required for our conference. Therefore, the PSC will be continuing to work with Program Chairs to test the feasibility of new features to the program that will meet the needs of the program but allow as much flexibility as possible in selecting meeting locations. In addition, we will continue to ask for your feedback about conference features that are the highest priority for you.
The 2013 Annual Meeting in San Francisco is going to be fantastic thanks to the hard work of President Alan Christensen, PhD, Program Chairs, Margaret Schneider, PhD and Elliot Coups, PhD as well as everyone who served on the Program Committee, reviewed abstracts, and submitted their work for consideration.
If you have any feedback for the Program Support Committee, please do not hesitate to contact me at Melissa_Clark@brown.edu. I look forward to seeing you in San Francisco.
New Multi-Morbidities SBM Special Interest Group
Jerry M. Suls, PhD, Organizer, Multi-Morbidities SIG
This is an invitation to all SBM members to join a new SBM Special Interest Group (SIG). The Multi-Morbidities SIG will be an interdisciplinary group of researchers, clinicians and educators who want to promote increased understanding of patients with two or more physical disorders.
The dominant tendency in behavioral medicine has been to focus on one physical condition at a time. However, it is common - especially among older adults - for people to have two or more physical diseases (multi-morbidities) or to be at risk for other diseases by having or being treated for an index condition.
Multi-morbid conditions often have common risk factors and pathogenesis, and are the targets of similar behavioral interventions. The term "complex" or "complicated patient" has sometimes been used to refer to someone with multi-morbidities. In 2011, the National Cancer Institute sponsored a two-day workshop about patients with both cancer and cardiovascular disease. The high level of engagement and exchange that occurred during the workshop suggested that there is a need for an ongoing discussion of multi-morbidities in behavioral medicine. A special interest group would afford the opportunity to consider health promotion, treatment, and common biological mechanisms for translational research across disease siloes. See the Basic Biobehavioral and Psychological Sciences Branch (BBPSB) section of the National Cancer Institute's website for additional information.
A Multi-Morbidities SIG meeting will be held at the 2013 SBM Annual Meeting in San Francisco to establish leadership positions and terms for rotation. The meeting will most likely be a breakfast roundtable. We also look forward to multi-morbidities SIG-related posters and presentations next April and hope to see you at our SIG meeting.
If you would like to join this new SIG, please send your name and email address to Ben Stumpf at bstumpf@sbm.org, and you will be included in the Multi-Morbidities SIG email listserv.
Conference Activities Scheduled to Examine Relationships Between Health and Diverse Populations
Hayley S. Thompson, PhD, and Frank L. Sotelo, BA, EMMH SIG Outlook Liaisons
What does it mean to have a clinical or research focus on racial and ethnic disparities in health? Is it enough to have racial or ethnic diversity in a study sample or population? Is it important to have some affiliation with the group experiencing the adverse effects of disparities? Is it necessary to be motivated by a sense of social justice?
While there may not be a single correct answer, most would agree that a commitment to staying abreast of emerging and evolving scholarship in this area is essential. This is the position of the Ethnic Minority and Multicultural Health (EMMH) SIG, which is currently about 400 members strong.
We are pleased to be at the forefront of supporting SBM's clinicians and researchers in this way. For SBM's 2013 meeting, we have proposed an exciting slate of events. Under the leadership of C. Andres Bedoya, PhD, we hope to offer a pre-conference day course on effective strategies to adapt evidence-based health interventions for Latino populations. This course will address health issues among Latinos - a growing and diverse yet underserved segment of the U.S. population - as well as methods relevant to research among African, Asian, and Native Americans as well. The theme of intervention continues as we will co-sponsor the Cancer SIG's preconference day course and have planned a lively panel discussion titled, "Interventions to Reduce Racial and Ethnic Disparities Across the Cancer Care Continuum: Clinic to Community."
The EMMH SIG has also partnered with the Behavioral Informatics SIG and the Multiple Health Behavior Change SIG to propose a symposium exploring the use of emerging technologies to affect multiple risk factors in vulnerable populations. This symposium is directly aligned the 2013 conference theme, "Technology: the Excitement and the Evidence," a topic that deserves thorough investigation in communities of color.
The EMMH SIG has also proposed a symposium on current theory and research efforts addressing the role of racial bias among physicians in perpetuating racial health disparities. We are certain that the 2013 meeting will provide a forum in which informed and vigorous discussion around this topic can occur.
Last but certainly not least, the EMMH SIG, along with the Cancer and Student SIGs, has proposed a midday meeting that will better inform SBM members about funding opportunities through National Cancer Institute's Continuing Umbrella of Research Experiences (CURE) and Research Supplements to Promote Diversity in Health-Related Research.
Many have argued that the elimination of racial and ethnic health disparities depends on the inclusion broad range of experiences and perspectives. This requires the involvement of individuals who represent different racial groups, not only in support roles but in positions of intellectual leadership. The EMMH SIG looks forward to continuing its work to make both SBM and our field much more diverse in this way.
We hope that SBM members are as enthused about these activities as we are. We look forward to seeing our SIG members at our business meeting, which will include the presentation of a student abstract award and, for the first time, an early-stage investigator abstract award. See you in San Francisco!
Health Decision Making (HDM) SIG Update
Suzanne C. O'Neill, PhD, Health Decision Making SIG Chair; Outlook Co-Liaison
Jennifer L. Hay, PhD, Health Decision Making SIG Co-Chair; Outlook Co-Liaison
Marc T. Kiviniemi, PhD, former Chair, Health Decision Making SIG
With the Health Decision Making (HDM) SIG in its fourth formal year, we are excited to report that we continue to grow in size and presence. As a result, we can look forward to decision making research being well-represented at the upcoming 2013 meeting in San Francisco.
Through the efforts of several SBM members, a Health Decision Making Track for the 2013 meeting is now a reality. We received 51 abstracts in our inaugural year and look forward to continuing to grow that number. In addition, we have partnered with the Public Policy Leadership Group (PPLG) of SBM and the Patient-Centered Outcomes Research Institute (PCORI) to submit a joint symposium entitled, "Patient-Centered Outcomes Research Institute and Partners: Improving Patient Outcomes through Behavioral Medicine Research." PCORI was authorized by Congress to conduct research that provides the best available evidence to help patients and providers to make more informed health decisions. Joe V. Selby, MD, MPH, Executive Director of PCORI, will join us for the session to provide an overview of PCORI's mission and its relevance to behavioral medicine research and practice. This will be illustrated by the research of two SBM members and PCORI grant recipients, Tom Houston and Mary Cooley. Sara Knight, our SIG founding Chair and member of the PPLG, will serve as discussant, with a specific focus on health decision making and public policy. We are excited to bring the session to SBM and provide an opportunity to discuss how decision making research informs many areas of health care innovation and patient-centered care. Finally, we will share our Midday Meeting with the Cancer SIG. In this session, we will join Cancer SIG Chair Michael Diefenbach, PhD, to discuss the role of affect and decision making across the cancer continuum.
We are pleased to bring these sessions and more to the 2013 Meeting. Please join us for what is sure to be an exciting meeting in San Francisco!
Growing Need for SBM Membership in Integrated Primary Care Settings
William J. Sieber, PhD, IPC SIG Outlook Liaison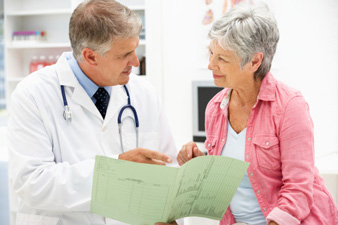 Several national developments on the policy, clinical, and research fronts that affect members of the Integrated Primary Care (IPC) SIG members are also relevant to the broader SBM membership.
Enactment of parts of the Affordable Health Care Act has led to changes in the ways that IPC SIG members practice as team members in primary care. For example, enactment of Medicare reimbursement for depression screening has prompted several members to plan and implement universal screening protocols. Using research evidence to choose screening tools and implement processes based on patient need are yet another opportunity for IPC SIG members to be viewed as essential team members in delivery of care within the Patient Centered Medical Home as we are often qualified to select evidence-based screening tools. The US Preventive Services Tasks Force (2009) has suggested that such screening is to be done only when adequate resources are available to patients (i.e., integrated care to ensure patients who screen positive are linked with appropriate care). This recommendation will undoubtedly result in the need/opportunity for more SBM members to participate in integrated care settings and thus network with IPC SIG members on how to navigate the challenges of integrated care. Since reimbursement for such activities is vital, the PCPCC (Patient Centered Primary Care Collaborative) has developed a web page describing methods of seeking reimbursement for depression screening.
With the growing emphasis on the integration of primary care with mental health, addiction medicine, and behavioral medicine, the need for research is high. Members are encouraged to leverage quality sources for such research including the SAMHSA-HRSA Center for Integrated Health Solutions (CIHS) monthly newsletter eSolutions, the IPC SIG listserv, and the Agency for Healthcare Research and Quality's Academy for Integrating Behavioral Health and Primary Care.
In an effort to promote high quality research in the area of integrated primary care, the Collaborative Care Research Network (CCRN) is actively soliciting members. The CCRN is a national practice-based research network affiliated with the American Academy of Family Physician (AAFP) National Research Network (NRN), and has been created to conduct translational research using prior research often published by SBM members. Network members are taking the lead on implementation science to better understand behavioral medicine research as it is applied in a variety of primary care settings. Being a member of the network allows one to access knowledge and experience of members on various topics related to the implementation of collaborative or integrated care, and the ability to join numerous research projects of interest to a particular clinic/site. Leaders of CCRN are currently working on conducting a survey of the membership to better identify those practice elements that best promote patient outcomes. Any SBM member interested in joining the CCRN should contact Bill Sieber, PhD, at bsieber@ucsd.edu.
A number of research articles have recently been published in the area of Integrated Primary Care. Two recent studies reported on integrated care. One study in the Journal of Health Disparities for Research and Practice showed a reduction in costs secondary to integrated behavioral healthcare for depression. A second study in JAMA showed that cognitive behavioral treatment for depression by telephone improves adherence compared with face-to-face delivery yet is associated with poorer maintenance of gains after treatment cessation.
For more information on integrated primary care and the various models being implemented around the US, visit the Integrated Care Models page of the SAMHSA-HRSA Center for Integrated Health Solutions website.
References
McFeature B, Pierce TW. Primary care behavioral health consultation reduces depression levels among mood-disordered patients. J Health Dispar Res Pract. 2012;5(2):36-44.
Mohr DC, Ho J, Duffecy J, Reifler D, Sokol L, Burns MN, Jin L, Siddique J. Effect of telephone-administered vs. face-to-face cognitive behavioral therapy on adherence to therapy and depression outcomes among primary care patients: a randomized trial. JAMA. 2012 Jun 6;307(21):22278-85. PubMed PMID: 22706833.
Three Simple Steps Toward Becoming a Multiple Health Behavior Change Researcher
Marcella H. Boynton, PhD, Multiple Health Behavior Change SIG Co-Chair
"Health is a state of complete physical, mental and social well-being and not merely the absence of disease or infirmity." World Health Organization
Lately, this quote has been following me around. I've seen it on posters on the wall, in my readings on health issues, and even as a Facebook post on a friend's page. What I find so amazing is that this definition of health was adopted by WHO in 1948, and it has not been altered since that time. The belief that health is about the promotion of wellness, and not simply the eradication of illness and infirmity, seems quite forward-thinking, even now. For those of us who live in United States, we are only just beginning to see the adoption of this mentality within the health care industry and our culture more broadly. An increasing focus on multiple health behavior change has contributed to this paradigm shift, and is one way that we can hope to promote health in its truest sense. Here are three simple ways to begin:
Know thy literature. Recently I wrote a review for a top-tier social psychology journal on a paper examining a traditionally clinical mental health topic. The issue was important, the theory intriguing, and the paper well-written. Yet, the paper was rejected. One major reason was that the author completely ignored the copious clinical literature on the subject and only tapped the literature from his own discipline. As a health behavior researcher, it is critically important to know the health literature across multiple disciplines and behaviors. An interdisciplinary approach is necessary not only to please potential reviewers but also because it gives you a much deeper well to draw from as you develop your own research ideas.
Cross the disciplinary divide. With the proliferation of publication outlets and the common practice of packaging research into the "minimum publishable unit," you are probably now shaking your fist at me in frustration. How can one possibly hope to have a working knowledge of multiple health behaviors across multiple disciplines? Quite simply, unless you are an intellectual juggernaut who can read and synthesize papers morning, noon, and night, it is not possible. But the good news is that you do not have to go it alone. Crossing the disciplinary divide means that you can (and should!) develop collaborative relationships with folks from an array of disciplines who study various health topics. When you bring together a team of people with a range of expertise, you can rely on the synergistic skills of the group to drive your questions, methods, and manuscript preparation.
Redefine your research "identity." For both historical and practical reasons, many health researchers define their research identities by the health behavior they study. While useful, this approach can at times over-emphasize pathology and under-emphasize overall wellness. Studying multiple health behaviors underscores the primacy of health processes over health outcomes. As a consequence, when entering the domain of multiple health behavior research you may find yourself having to reframe your research identity accordingly. And even though this may take some getting used to, in the end, it is important to remember all health behavior researchers are striving for the same thing--the promotion of true health for all.
Introducing You to the Theories and Techniques of Behavior Change Interventions (TTBCI) Special Interest Group (SIG)
Susan Michie, DPhil, CPsychol, FBPS, AcSS, TTBCI SIG Co-Chair
Alexander J. Rothman, PhD, TTBCI SIG Co-Chair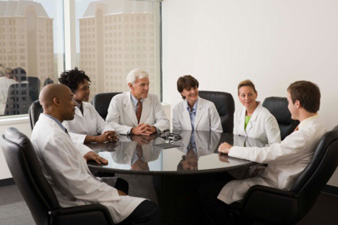 The Theories and Techniques of Behavior Change Interventions SIG was formally launched at the 2012 Annual Meeting in New Orleans.
The aim of TTBCI is to better understand health-related behavior through the development, testing, and refinement of theory and to advance the reciprocal relation between theory and intervention.
Specifically, we hope to develop initiatives that support efforts to:
Integrate theory in the development and evaluation of behavior change interventions;
Develop a shared language for describing the content of behavior change interventions; and
Encourage theorizing about health behavior from diverse disciplinary approaches.
We plan to serve as a public resource for information regarding behavior change theory and intervention techniques, both within and beyond SBM, and to foster intellectual exchange and research collaboration nationally and internationally. We will consider all behaviors relevant to health: those that promote health and well-being, facilitate coping and adjustment to illness, and improve delivery of health care.
We hope the activities developed by this SIG will be of interest and use to researchers, clinicians and educators across disciplines who are committed to advancing the interplay between theory and interventions.
Initial meeting in New Orleans
We are excited by the initial interest in this SIG. We had 144 members prior to our initial launch meeting and have grown to more than 160 members. At our meeting in New Orleans, we identified a range of key scientific issues that need to be addressed and developed an action plan for the 2013 meeting (i.e., developing symposia, investigating opportunities for collaboration with other SIGs, and holding a SIG Breakfast Meeting). Following the meeting, two topics for symposia were identified and submitted for the 2013 meeting:
The application of health behavior theory to technology-delivered interventions
Testing theoretical principles of behavioral change.
The SIG has also identified an initial leadership team. Susan Michie, Alex Rothman and Stephanie Case were elected co-chairs. Marie Johnston, Bill Riley, David Williams and Ken Wallston agreed to serve on an advisory board and Gina Merchant agreed to take a lead in developing a SIG website.
Collaboration with other SIGs
We believe this SIG is well-positioned to collaborate with other SIGs on a range of interesting and important issues. In collaboration with the Obesity & Eating Disorders SIG and the Physical Activity SIG, we have proposed a midday session to be held at the 2013 meeting to discuss the interdependence between theory and intervention strategies in obesity intervention research, identify critical gaps in research and propose new initiatives (including those afforded by new technological innovations) to advance research and practice in this area. We look forward to collaborations with other SIGs in the future.
International impact
Following the successful launch of the SBM SIG, Susan Michie and Marie Johnston proposed a similar SIG at the European Health Psychology Society conference in Prague this past August. More than 40 people attended its launch meeting and we hope that this will lead to exchange of information and possible collaboration between the two SIGs.
A New Social Media Strategy: The #SBMawareness Twitter Initiative
Ellen Beckjord, PhD, SBM Website Editor
Alicia Sukup, SBM Website staff liaison
Happy Fall from the Web Editing Team!
This year we plan to continue to raise SBM's social media presence by capitalizing on the momentum we built last year with our Facebook page and Twitter feed. Currently, SBM has close to 350 followers on Twitter - a number that we'd like to see go up significantly between now and the Annual Meeting (#SBM2013).
While social media doesn't replace our other methods of communicating with the behavioral medicine research community, we believe there is value in thinking creatively about how to use social media to foster communication, collaboration, and awareness of priority issues in behavioral medicine. Last year we used blogs from each SIG - posted on Facebook, publicized via Twitter, and timed, when possible, with topical health-related awareness months - to put the word out about the latest research across the topic areas covered by each SIG. We were thrilled with the excellent blogs from the SIGs, but also noted that the blogs were a time consuming endeavor for our members and didn't seem to foster the kind of real-time, continuous dialogue we hoped they would (likely because a new blog was posted only about once every six to eight weeks).
This year we're going to try something different. Via Twitter, we will be promoting the use of the hashtag "#SBMawareness" to thread together mini-conversations about issues in behavioral medicine. Our hope is that the hashtag will become a marker of opportunities for our Twitter followers to weigh in on an issue, as well as start a conversation of their own.
Some of our #SBMawareness Tweets will be sent spontaneously, in response to other relevant topics posted by the Twitter users @BehavioralMed follows. But we also have a list of 35 Tweets prepared to deploy over the course of the next 12 months that will be timed with health-relevant events (e.g., in October, we will tweet with #SBMawareness for Child Health Day, Mental Illness Awareness Week, Breast Cancer Awareness Month, and Health Literacy Month).
Please consider joining or starting a #SBMawareness thread on Twitter, and if the conversation gets big enough, migrating it to Facebook. We hope that some of these conversations become fodder for real, in-person meet ups at the Annual Meeting (how retro!), as well as keep cutting edge issues in behavioral medicine at the forefront of the larger conversations happening via social media about health.
Newest Articles from Annals of Behavioral Medicine and Translational Behavioral Medicine
SBM's two journals, Annals of Behavioral Medicine and Translational Behavioral Medicine (TBM), continuously publish articles online, many of which become available before issues are printed. A few of the newest Annals and TBM articles currently accessible online are listed below.
Annals of Behavioral Medicine
Pathways to Outdoor Recreation, Physical Activity, and Delinquency Among Urban Latino Adolescents
Authors: Caterina G. Roman, Monika Stodolska, Jennifer Yahner and Kimberly Shinew
Abstract: Little is known about how physical activity and various high-risk behaviors of youth are associated, particularly in disadvantaged, minority neighborhoods. We examine whether fear, victimization, and perceived incivilities are associated with physical activity and outdoor recreation among Latino youth and whether involvement in physical activity is associated with delinquency. Path models were assessed using data collected from school-based surveys of 390 youth across 3 schools in Chicago, Illinois. Fear was associated with low levels of physical activity and outdoor recreation, while incivilities were associated with reduced levels of outdoor recreation but not physical activity. Outdoor recreation exhibited a positive association with delinquency. Some effects differed by gender. The findings reinforce considering different interventions to encourage physical activity and outdoor recreation for girls versus boys, and thinking comprehensively about lowering the risk for delinquency when encouraging outdoor recreation.
Physical Activity and Differential Methylation of Breast Cancer Genes Assayed from Saliva: A Preliminary Investigation
Authors: Angela D. Bryan, Renee E. Magnan, Ann E. Caldwell Hooper, Nicole Harlaar and Kent E. Hutchison
Abstract: Individuals who exercise are at lower risk for breast cancer and have better post-diagnosis outcomes. The biological mechanisms behind this association are unclear, but DNA methylation has been suggested. We developed a composite measure of DNA methylation across 45 CpG sites on genes selected a priori. We examined the association of this measure to self-reported physical activity and objectively measured cardiovascular fitness in a sample of healthy nonsmoking adults (n = 64) in an exercise promotion intervention. Individuals who were more physically fit and who exercised more minutes per week had lower levels of DNA methylation. Those who increased their minutes of physical activity over 12 months experienced decreases in DNA methylation. DNA methylation may be a mechanism linking exercise and cancer incidence and could serve as a biomarker for behavioral intervention trials. Studies with larger samples, objectively measured exercise, and more cancer-related markers are needed.
Trends in Presentations of Environmental and Policy Studies Related to Physical Activity, Nutrition, and Obesity at Society of Behavioral Medicine, 1995-2010: a Commentary to Accompany the Active Living Research Supplement to Annals of Behavioral Medicine
Author: James F. Sallis, Jordan A. Carlson, Alexandra M. Mignano, Amanda Lemes and Nicole Wagner
Abstract: None. See full article.
Co-occurring Psychosocial Problems and HIV Risk Among Women Attending Drinking Venues in a South African Township: A Syndemic Approach
Authors: Eileen V. Pitpitan, Seth C. Kalichman, Lisa A. Eaton, Demetria Cain and Kathleen J. Sikkema, et al.
Abstract: In South Africa, women comprise the majority of HIV infections. Syndemics, or co-occurring epidemics and risk factors, have been applied in understanding HIV risk among marginalized groups. The purposes of this study are to apply the syndemic framework to examine psychosocial problems that co-occur among women attending drinking venues in South Africa and to test how the co-occurrence of these problems may exacerbate risk for HIV infection. Five hundred sixty women from a Cape Town township provided data on multiple psychosocial problems, including food insufficiency, depression, abuse experiences, problem drinking, and sexual behaviors.
Bivariate associations among the syndemic factors showed a high degree of co-occurrence and regression analyses showed an additive effect of psychosocial problems on HIV risk behaviors. These results demonstrate the utility of a syndemic framework to understand co-occurring psychosocial problems among women in South Africa. HIV prevention interventions should consider the compounding effects of psychosocial problems among women.
Using Google Street View to Audit the Built Environment: Inter-rater Reliability Results
Authors: Cheryl M. Kelly, Jeffrey S. Wilson, Elizabeth A. Baker, Douglas K. Miller and Mario Schootman
Abstract: Observational field audits are recommended for public health research to collect data on built environment characteristics. A reliable, standardized alternative to field audits that uses publicly available information could provide the ability to efficiently compare results across different study sites and time. This study aimed to assess inter-rater reliability of built environment audits conducted using Google Street View imagery.
In 2011, street segments from St. Louis and Indianapolis were geographically stratified to ensure representation of neighborhoods with different land use and socioeconomic characteristics in both cities. Inter-rater reliability was assessed using observed agreement and the prevalence-adjusted bias-adjusted kappa statistic (PABAK). The mean PABAK for all items was 0.84. Ninety-five percent of the items had substantial (PABAK ≥ 0.60) or nearly perfect (PABAK ≥ 0.80) agreement. Using Google Street View imagery to audit the built environment is a reliable method for assessing characteristics of the built environment.
Translational Behavioral Medicine
News from NIH: resources for team-based research to more effectively address complex public health problems
Authors: Kara L. Hall, Deborah H. Olster, Brooke A. Stipelman and Amanda L. Vogel
Abstract: None. See full article.
The Society of Behavioral Medicine position statement on the CMS decision memo on intensive behavior therapy for obesity
Authors: Sherry L. Pagoto, Lori Pbert, Karen Emmons and on behalf of the Society of Behavioral Medicine Public Policy Leadership Group
Abstract: In 2011, the Centers for Medicare and Medicaid Services (CMS) issued a decision to cover intensive behavior therapy for obesity in the primary care setting. The Society of Behavioral Medicine (SBM) Public Policy Leadership Group reviewed the CMS decision and has issued a position statement. SBM is in support of the CMS decision to cover intensive behavior therapy for obesity but expresses significant concern that aspects of the decision will severely limit the impact of the decision. Concerns focus on the degree to which this care can be feasibly implemented in its current form given the limitations in providers who are covered and the short length of counseling visits relative to evidence-based protocols. SBM is in strong support of modifications that would include providers who have expertise in weight control (e.g., psychologists and dieticians) and to expand the treatment time to better match protocols with confirmed efficacy.
NUTORC-a transdisciplinary health services and outcomes research team in transplantation
Authors: Daniela P. Ladner, Estella M. Alonso, Zeeshan Butt, Juan Carlos Caicedo and David Cella, et al.
Abstract: The field of solid organ transplantation has historically concentrated research efforts on basic science and translational studies. However, there has been increasing interest in health services and outcomes research. The aim was to build an effective and sustainable, inter- and transdisciplinary health services and outcomes research team (NUTORC), that leveraged institutional strengths in social science, engineering, and management disciplines, coupled with an international recognized transplant program. In 2008, leading methodological experts across the university were identified and intramural funding was obtained for the NUTORC initiative. Inter- and transdisciplinary collaborative teams were created across departments and schools within the university. Within 3 years, NUTORC became fiscally sustainable, yielding more than tenfold return of the initial investment. Academic productivity included funding for 39 grants, publication of 60 manuscripts, and 166 national presentations. Sustainable educational opportunities for students were created. Inter- and transdisciplinary health services and outcomes research in transplant can be innovative and sustainable.
Recruiting and engaging smokers in treatment in a primary care setting: developing a chronic care model implemented through a modified electronic health record
Authors: Megan E Piper, Timothy B Baker, Robin Mermelstein, Linda M Collins and David L Fraser, et al.
Abstract: Almost 35 million U.S. smokers visit primary care clinics annually, creating a need and opportunity to identify such smokers and engage them in evidence-based smoking treatment. The purpose of this study is to examine the feasibility and effectiveness of a chronic care model of treating tobacco dependence when it is integrated into primary care systems using electronic health records (EHRs). The EHR prompted primary care clinic staff to invite patients who smoked to participate in a tobacco treatment program. Patients who accepted and were eligible were offered smoking reduction or cessation treatment. More than 65 % of smokers were invited to participate, and 12.4 % of all smokers enrolled in treatment-30 % in smoking reduction and 70 % in cessation treatment. The chronic care model developed for treating tobacco dependence, integrated into the primary care system through the EHR, has the potential to engage up to 4.3 million smokers in treatment a year.
Improving the odds through the Collaboration Success Wizard
Authors: Matthew J Bietz, Steve Abrams, Dan M Cooper, Kathleen R Stevens and Frank Puga, et al.
Abstract: Collaboration has become a dominant mode of scientific inquiry, and good collaborative processes are important for ensuring scientific quality and productivity. Often, the participants in these collaborations are not collocated, yet distance introduces challenges. There remains a need for evaluative tools that can identify potential collaboration problems early and provide strategies for managing and addressing collaboration issues. This paper introduces a new research and diagnostic tool, the Collaboration Success Wizard (CSW), and provides two case studies of its use in evaluating ongoing collaborative projects in the health sciences. The CSW is designed both to validate and refine existing theory about the factors that encourage successful collaboration and to promote good collaborative practices in geographically distributed team-based scientific projects. These cases demonstrate that the CSW can promote reflection and positive change in collaborative science.
Honors, Awards and Publications
This article showcases some of SBM members' recent honors, awards and publications. If you would like to have your honor, award or publication featured in the next issue please forward the details of your achievement to Amanda Graham, PhD, Outlook Editor. Congratulations to all of the following members.
Awards / Honors
Cheryl L. Albright, PhD, MPH
Cheryl L. Albright, PhD, MPH, an SBM fellow, has been promoted to Professor at the University of Hawaii at Manoa. In addition, she recently transferred within the University and now has a joint appointment in the School of Nursing and in the Office of Public Health Studies at the John A Burns School of Medicine. Her new email is cherylal@hawaii.edu.
Karen Basen-Engquist, PhD, MPH
Karen Basen-Engquist, PhD, MPH, Professor of Behavioral Science, has been named Director of the Center for Energy Balance in Cancer Prevention and Survivorship at The University of Texas MD Anderson Cancer Center. The mission of the center will be to conduct state-of-the-science research in all areas relevant to physical activity, nutrition, obesity, and cancer outcomes. This includes investigations related to developing and testing interventions to promote energy balance-related behavior change as well as studies of how physical activity, nutrition, and obesity affect cancer outcomes. The Center is part of the Duncan Family Institute for Cancer Prevention and Risk Assessment, and under Dr. Basen-Engquist's leadership will draw together faculty from across the MD Anderson campus as well as other institutions, combining financial, research and intellectual assets to create and sustain a shared vision of conducting and translating the best possible energy balance research for all cancer patients and those at-risk, whether it be in the clinic or at the population level.
Carlo C. DiClemente, PhD, ABPP
Carlo C. DiClemente, PhD, ABPP, was named the University of Maryland - Baltimore County Presidential Research Professor for 2011-2013. This university award honors one professor a year for excellence in research and comes with a small amount of funding to support faculty member and department research over a three year period.
Thomas G. Plante, PhD, ABPP
Thomas G. Plante, PhD, ABPP, has been awarded by Santa Clara University with an endowed chair, The Augustin Cardinal Bea, SJ University Professorship.
Publications
Ashing-Giwa K et al. Psycho-educational intervention among underserved cervical cancer survivors. In: Elk R, Landrine H, editors. Cancer disparities: causes and evidence-based solutions. NY:Springer. 2012.
Beck J, Schaefer C, Nace H, Steffen A, Nigg C, Brink L, Hill JO, Browning RC. Accuracy of self-reported height and weight in 6-11 year-old children. Prev Chronic Dis. 2012;9:120021. PubMed PMID: 22742593.
Bellizzi KM, Gosney M. Cancer and aging handbook: research and practice. Wiley-Blackwell; August 2012. 536 p.
Bodner ME, Miller WC, Rhodes R, Dean E. Benchmarking curriculum content in entry-level health professional education with special reference to health promotion in physical therapy: a multi-institutional international study. Adv Health Sci Educ Theory Pract. 2012 Sep 18. [Epub ahead of print]. PubMed PMID: 22987193.
Bodner ME, Rhodes RE, Miller WC, Dean E. Smoking cessation and counselling: practices of Canadian physical therapists. Am J Prev Med. 2012 Jul;43(1):67-71. PubMed PMID: 22704749.
Costantini A, Navarra C, Ashing-Giwa K. Sexuality and gender: psychosocial implications in cancer patients: a multicultural perspective. In: Grassi L, Riba M, editors. Clinical psycho-oncology: an international perspective. John Wiley and Sons. 2012.
David S, McClure JB, Swan G. Nicotine Dependence. In: Nezu A, Nezu C, Geller PA, Weiner I, editors. Handbook of Psychology, Health Psychology. Hoboken, New Jersey: John Wiley & Sons. Vol 9 (149-181).
Fayanju OM, Jeffe DB, Tappenden JR, Beers CE, Drake BF, Gao F, Margenthaler JA. Breast cancer presentation in an urban health care safety net system. Missouri Medicine. 2012 Oct;109(5):405-11.
Geller KS, Nigg CR, Motl RW, Horwath CC, Dishman RK. Transtheoretical model constructs for physical activity behavior are invariant across time among ethnically diverse adults in Hawaii. Psychol Sport Exerc. 2012 Sep 1;13(5):606-13. PubMed PMID: 22778669.
Heckman CJ, Darlow S, Cohen-Filipic J, Kloss JD, Manne SL, Munshi T, Perlis, C. Psychosocial correlates of sunburn among young adult women. Int J Environ Res Public Health. 2012 Jun;9(6):2241-51. PubMed PMID: 22829801.
Holt CL, Litaker MS, Scarinci IC, Debnam K, McDavid C, McNeal S, Eloubeidi MA, Crowther M, Bolland J, Martin MY. Spiritually-based intervention to increase colorectal cancer screening among African Americans: Screening and theory-based outcomes from a randomized trial. Health Educ Behav. 2012 Oct 2. PubMed PMID: 23033548.
Jarvandi S, Schootman M, Jeffe DB, Davidson NO. Influence of Lifestyle Factors on Inflammation in Men and Women with Type 2 Diabetes: Results from the National Health and Nutrition Examination Survey, 1999-2004. Ann Behav Med. 2012 Aug 3. [Epub ahead of print] PubMed PMID: 22865468.
Jeffe DB, Pérez M, Liu Y, Collins KK, Aft RL, Schootman M. Quality of life over time in women diagnosed with ductal carcinoma in situ, early-stage invasive breast cancer, and age-matched controls. Breast Cancer Res Treat. 2012 July; 134:379-91. PubMed PMID: 22484800. PMCID: PMC3448489.
Jeffe DB, Yan Y, Andriole DA. Do Research Activities During College, Medical School, and Residency Mediate Racial/Ethnic Disparities in Full-Time Faculty Appointments at U.S. Medical Schools? Acad Med. 2012 Sep 26. [Epub ahead of print] PubMed PMID: 23018339.
Lang AJ, Strauss JL, Bomyea J, Bormann J E, Hickman SD, Good RC, Essex M. The theoretical and empirical basis for meditation as an intervention for PTSD. Behav Modif. 2012 Nov;36(6): 757-84. PubMed PMID: 22669968.
Laroche HH, Wallace RD, Snetselaar L, Hillis SL, Steffen LM. Changes in Diet Behavior when Adults become Parents. J Acad Nutr Diet. 2012 June;112(6):832-9. PubMed PMID: 22551676.
McCabe OL, DiClemente CC, Links JM. Applying behavioral science to workforce challenges in the public health preparedness system. Am J Disaster Med. 2012 Spring;7(2):155-66. PubMed PMID: 22916453.
McClure JB, Derry H, Riggs KR, Westbrook EW, St. John, J, Bogart A, Shortreed S, An L. Questions about Quitting (Q2): Design and Methods of a multiphase optimization strategy (MOST) randomized screening experiment for an online, motivational smoking cessation intervention. Contemp Clin Trials. 2012 Sep;33(5):1094-102. PubMed PMID: 22771577.
McClure JB, Swan GE, St. John J, Fauver R, Javitz H, Bergen A, Nishita D, Niaura R, Munafo M, David S. Pharmacogenetic smoking cessation intervention in a health care setting: A pilot feasibility study. Nicotine Tob Res. 2012 Sep 4; [Epub ahead of print] PubMed PMID: 22949583.
McClure JB, Riggs K, St. John S, Cerutti B, Zbikowski S. Understanding Oral Health Promotion Needs and Opportunities of Tobacco Quitline Callers. Public Health Rep. 2012 Jul-Aug;127(4): 401-6. PubMed PMID: 22753983.
McDougle L, Mavis BE, Jeffe DB, Roberts NK, Ephgrave K, Hageman HL, Lypson ML, Andriole DA. Academic and professional career outcomes of medical school graduates who failed USMLE Step 1 on the first attempt. Adv Health Sci Educ Theory Pract. 2012 Apr 7. [Epub ahead of print] PubMed PMID: 22484965.
Nigg C, Geller K, Adams P, Hamada M, Hwang P, Chung R. Successful Dissemination of Fun 5 - A Physical Activity and Nutrition Program for Children. Translational Behavioral Medicine: Practice, Policy and Research, 2, 276-285.
Ollberding NJ, Nigg CR, Geller KS, Horwath CC, Motl RW, Dishman RK. Food outlet accessibility and fruit and vegetable consumption. Am J Health Promot. 2012 Jul-Aug;26(6):366-70. PubMed PMID: 22747319.
Pichon LC, Griffith DM, Campbell B, Allen JO, Williams TT, Addo A. Faith leaders' comfort level implementing an HIV prevention curriculum in a faith setting. Journal of Health Care for the Poor and Underserved, 23(3), 1254-1256.
Plante TG. Religion, Spirituality, and Positive Psychology: Understanding the Psychological Fruits of Faith. Santa Barbara, CA: Praeger/ABC-CLIO. ISBN: 978-0-313-39845-2.
Pruitt SL, McQueen A, Deshpande AD, Jeffe DB, Schootman M. Mediators of the effect of neighborhood poverty on physical functioning among breast cancer survivors: A longitudinal study. Cancer Causes Control. 2012 Sep;23(9):1529-40. PubMed PMID: 22833236. PMCID: PMC3425435.
Sanford S, Wagner L, Beaumont J, Butt Z, Sweet JJ, Cella D. Longitudinal prospective assessment of sleep quality: Before, during and after adjuvant chemotherapy for breast cancer. Support Care Cancer. 2012 Oct 3. [Epub ahead of print] PubMed PMID: 23052918.
Sartor CE, McCutcheon VV, O'Leary CC, Van Buren DJ, Allsworth JE, Jeffe DB, Cottler LB. Lifetime trauma exposure and posttraumatic stress disorder in women sentenced to drug court. Psychiatry Res. 2012 July 10. [Epub ahead of print] PubMed PMID: 22789838.
Sieber WJ, Miller BF, Kessler RS, Patterson JE, Kallenberg GA, Edwards TM, Lister ZD. Establishing the collaborative care research network (CCRN): A description of initial participating sites. Fam Syst Health. 2012 Sep;30(3):210-23. PubMed PMID: 22985386.
Waters E, Liu Y, Schootman M, Jeffe DB. Worry about cancer progression and low perceived social support: Implications for quality of life among early-stage breast cancer patients. Ann Behav Med. 2012 Sep 15. [Epub ahead of print] PubMed PMID: 22983622.