2011 Society of Behavioral Medicine Achievement Awards: Applications Open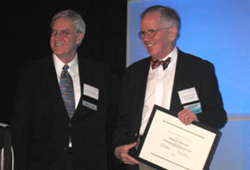 2011 Society of Behavioral Medicine Achievement Awards: Applications Open The Society of Behavioral Medicine is now accepting applications for its 2011 Achievement Awards. If you would like detailed information about the awards and/or how to apply please visit the SBM homepage at www.sbm.org. Recipients will be presented with their respective awards at the 32nd Annual Meeting & Scientific Sessions of the Society of Behavioral Medicine, April 27-30, 2011, in Washington, DC.
Awards:
Distinguished Scientist Award
Selection for the Distinguished Scientist Award will be based on total career achievement. Nominees must have achieved great scholarly distinction (i.e., made a series of distinguished empirical contributions or contributed substantially to the development of new theories or methods).
Research to Practice Dissemination Award
The Research to Practice Dissemination Award recognizes an individual's contributions and exemplary work in translating or extending behavioral medicine from research into practical application, dissemination, or implementation. Eligible candidates may have made substantial contributions to any phase of translational work, including a) development of new and effective dissemination or implementation strategies, b) promoting uptake of effective, sustainable health promoting interventions into new contexts; or c) fostering development of practice-based research.
Early Career Investigator Award
Selection of the Early Career Investigator Award will be based on total career achievement and review of a representative published paper.
Outstanding Dissertation Award
2011 is the fourteenth year that SBM will recognize excellence in Student/Trainee Members' research through the Outstanding Dissertation Award
Distinguished Student Awards SBM will be offering the Distinguished Student Awards from funds raised through the Advocacy & Membership Development Campaign and funds donated by Springer Science + Business Media. These awards will be provided to students who demonstrate outstanding academic and professional potential in the field of behavioral medicine.

Excellence in Research
Excellence in Service Delivery
Travel Scholarship

Distinguished Research and Clinical Mentor Awards
For many of us there was one individual who really stood out during our training. It may have been our advisor or a faculty member who took a special interest in our work. This award recognizes these individuals for their outstanding service as a mentor in clinical or research settings.
Excellence in Behavioral Medicine Training Program Award
The purpose of the Excellence in Behavioral Medicine Training Program Award is to identify and honor a training program at any level that provides behavioral medicine training. The training program in question can be research and/or clinically focused and can occur in any discipline, though programs with an interdisciplinary approach will also be considered.
For more information about the award nomination process including criteria and submission instructions, please visit www.sbm.org.
Nomination and Application Submission Information
Please note: The deadline for submission of all 2011 SBM Achievement Awards applications and supporting materials is 11:59 p.m. Eastern time, November 30, 2010. All applications must be submitted via the SBM website, www.sbm.org, by this deadline in order to qualify as a 2011 award nomination. All award winners will be notified via e-mail by no later than February 14, 2011, from the SBM national office.
For questions regarding the achievement awards, please contact the SBM national office:
Benjamin Stumpf
Program Coordinator
E-mail: bstumpf@sbm.org
Phone: (414) 918-3156
Awards Committee Overview
Michael G. Goldstein, MD, Awards Committee Chair
Every year at the annual meeting of the Society of Behavioral Medicine the contributions of scientists, clinicians, and training programs are acknowledged by formal awards.
Why are the awards given? Our society is fortunate to have members who have made many outstanding contributions to developing the evidence for understanding the etiology of important human diseases, for designing and testing evidence-based interventions, and for promoting translations of research into practice. We believe it is important to recognize these contributions, both for us to reward people for their exemplary work and to feel a sense of pride in the accomplishments of our colleagues. Our members are at multiple career stages so we have chosen to recognize both senior and junior scientists. We also recognize the importance of outstanding educators and training programs, responsible for preparing the future generations of scientists and clinicians.
Who is charged with selecting the awardees? The Awards Committee is the standing committee charged with selecting recipients of the Distinguished Scientist Award, Early Career Investigator Award, and Research to Practice Dissemination Award, and with ratifying the award recipients under the purview of the Education, Training, and Career Development (ETCD) Committee. The Committee is composed of senior members of the Society of Behavioral Medicine, currently Michael G. Goldstein, MD (Chair), Laura L. Hayman, RN, PhD, FAAN, and Karen A. Matthews, PhD. Every year one member rotates off and a new member is selected by the Chair and approved by the President. The qualifications for each award are listed elsewhere in this Newsletter.
What is the process for selecting awardees? Nominations are requested in this Newsletter and on the Web site and due on November, 15, 2010. The types of materials requested are curriculum vitae, supporting letter, and papers, as appropriate. For the Distinguished Scientist Award, Early Career Investigator Award, and Research to Practice Award, each committee member independently reviews the qualifications and rates them. Then the ratings are discussed together by committee and a final selection is made. The committee has the challenge of identifying one person, when often we have many very deserving individuals. We are very proud of the accomplishments of the recipients but at the same recognize that others are meritorious as well.
The ETCD selects recipients of the Outstanding Dissertation Award, Distinguished Student Awards, Distinguished Research and Clinical Mentor Awards, and the Excellence in Behavioral Training Program Award based on the applications submitted online, following a similar process. Special Interest Groups award members within their groups and are asked to nominate candidates for the general awards. The President of the Society of Behavioral Medicine also recognizes the contributions of professional service to the society.
We hope this brief explanation is helpful to understanding why and how awards are given. Please join us in the process, both in nominating deserving recipients and in joining us at the ceremonies recognizing their work.
Getting A Little Help from Your Friends:
Development of a New Consultation Program for SBM Members
Laura Porter, PhD, Education Training and Career Development Council Chair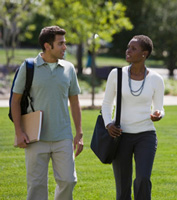 Wish you could chat with an expert regarding state-of-the-art methods for measuring medication adherence? Would you like to know the pitfalls of setting up a cardiac rehabilitation program from someone who has been there? Could you use help on your grant's specific aims from an experienced grant reviewer?
You will soon have the chance to seek out the help you need through a new Consultation Program. In response to members' input about how SBM may best meet their career development and networking needs, the ETCD Council in connection with the SIGs is developing this program to facilitate the exchange of information and resources between SBM members throughout the year.
What is it? The Consultation Program centers on the idea of an "electronic hallway consultation" (i.e., what might happen if you run into a colleague in the hall or knock on their office door and have a brief exchange regarding some question or issue). While most consultations will be time-limited and focused on specific questions, our hope is that some of these exchanges may also lead to longer-term mentoring and/or collaborations.
How will it work?
SIGs will solicit their members to serve as consultants in topic areas relevant to their members' needs.
Members can search for a consultant by accessing a web page on the members-only section of the SBM website listing consultants' names, contact information, and areas of expertise.
Guidelines for appropriate use of the program will be provided. For instance, consultees will be asked not to contact the same consultant more than twice per year (unless the consultant invites additional contact). Consultants will be asked to respond to requests in a timely manner.
Who can take part? All members of SBM can take part in this unique program! Unlike traditional mentoring programs, members at all stages of their careers will be encouraged to participate as both consultants and consultees.
How can I use it? Consultation regarding both scientific topic areas and career development issues is encouraged. Given the brief nature of the consultations, consultees should present specific, focused requests. Some examples include:
I am planning a study examining a physical activity intervention for prostate cancer survivors. Which measure would be more appropriate, A or B?
I am interested in building on data I obtained from a pilot study of cancer screening in Latinos. Are the following specific aims for an R03 compelling /innovative?
I am having difficulty recruiting participants for my study of obese adolescents. Do you have any tips?
I have been asked to take the lead in developing a new educational initiative in my department. What criteria should I consider in deciding whether to take on this type of administrative role?
The program will be piloted with the Cancer SIG in the fall of 2010 and expanded to additional SIGs in 2011. We hope that this will be a valuable resource for SBM members and look forward to your future participation!
SBM Partners with VA to Support Behavioral Medicine Initiatives
David Goodrich, EdD
At the 2010 Annual Meeting & Scientific Sessions in Seattle, SBM leaders headed by Robert Kerns, PhD, met with representatives of the Veteran Health Administration's (VHA) National Center for Health Promotion and Disease Prevention (NCP) to discuss mutual areas of interest. NCP is an operational arm of the VA that oversees the implementation of a number of behavioral medicine programs that could revolutionize how behavioral medicine is practiced.
NCP is tasked with advising VHA leaders on evidence-based health promotion and disease prevention policy. NCP also oversees programs, education, and coordination for the clinical providers consistent with prevention policy to enhance the health, well-being, and quality of life for Veterans.
Dr. Kenneth Jones, the NCP representative at the Seattle meeting, is the National Program Director for the VA's MOVE!© weight management program. Dr. Jones, a health psychologist, oversees the largest comprehensive, evidence-based weight management program implemented by a healthcare system.1 Because the prevalence of overweight and obesity is higher among Veterans than non-VHA patients (77% vs. 68% in 2008),2, 3 MOVE!© is available to patients at all VA healthcare facilities to help reduce long-term health risks and treatment costs of obesity.
As the largest integrated healthcare system in the U.S., VHA is a trendsetter for reforming healthcare.4, 5 VHA is presently moving to a patient-centered medical home (PCMH) model of care that aims to improve patients' access to care, integrate care between providers, prevent disease, and make the patient the center of treatment decision making.
Essential to the PCMH model of care is an interdisciplinary, collaborative team-based approach to achieve coordination of care. NCP oversees the Health and Disease Prevention Programming (HPDP) component in PCMH that embeds behavioral medicine experts into primary care to help physicians, nurses, physician assistants, and mental health providers coordinate preventive services into a patient's treatment.
Health Behavior Coordinators, Health Educators, and HPDP Program Managers will help link Veterans to care for tobacco use, physical activity, nutrition, weight management, stress, pain management, and substance abuse. These experts coordinate behavioral and preventive medicine care across all medical specialties in all VA facilities. In addition, they will train and educate staff in patient-centered strategies such as motivational interviewing, health coaching, and shared-decision making.
NCP is also developing an online Health Risk Assessment (HRA) that will assess medical history, current health behaviors, and interest in making healthy lifestyle changes which will be integrated with the VHA's electronic medical record. In partnership with VHA staff, patients will be encouraged to make desired lifestyle changes and supported in making these changes using the patient's preference of group classes, telephone interventions, or secure electronic messaging.
NCP is led by Chief Consultant for Preventive Medicine, Linda Kinsinger, MD, MPH at the NCP which is based in Durham, NC. She and her staff will soon be joined by past SBM President (2001-02), Dr. Michael Goldstein, a VA psychiatrist/internist and behavioral medicine researcher.
The VA offers an incredible number of opportunities for behavioral medicine. To learn more about behavioral medicine employment, training, and research opportunities in VA, please go to: www.prevention.va.gov
and also
Join the SBM-VA listserv by contacting SBM staff member Alicia Sukup (asukup@sbm.org).
References
Kinsinger LS, Jones KR, Kahwati L, et al. Design and dissemination of the MOVE! Weight-Management Program for Veterans. Prev Chronic Dis. 2009;6:A98.
Flegal KM, Carroll MD, Ogden CL, Curtin LR. Prevalence and trends in obesity among US adults, 1999-2008. Jama.303(3):235-241.
Vital Signs Corporate Warehouse. Veterans Support Service Center;FY 08.
Kizer KW, Dudley RA. Extreme makeover: Transformation of the veterans health care system. Annu Rev Public Health. 2009;30:313-339.
Oliver A. Public-sector health-care reforms that work? A case study of the US Veterans Health Administration. Lancet. 2008;371:1211-1213.
David Goodrich, EdD, is a Health Research Science Specialist at the Ann Arbor VA Center of Clinical Management in Ann Arbor, MI, who serves on the SBM Scientific and Professional Liaison Council. His research focuses on the application of behavioral interventions for the management of chronic health conditions and is a member of the VA's Diabetes Quality Enhancement Research Initiative (QUERI).
SBM Teams Create New Learning Modules on Implementing Evidence-Based Practices in the Real World
Molly Ferguson, MPH
Bonnie Spring, PhD, ABPP
The Evidence-Based Behavioral Practice (EBBP) Project was commissioned in 2006 by a contract from the National Institute of Health's Office of Behavioral and Social Science Research (OBSSR) to Northwestern University (Bonnie Spring, Principal Investigator). There are several questions we want to answer with this contract, including: What is evidence-based practice? How does it fit into behavioral interventions? How do various disciplines that conduct behavioral interventions (psychology, medicine, nursing, public health and social work) translate research into practice?
In order to begin tackling these questions, the first thing we did was bring together experts in each of the above-mentioned disciplines in order to harmonize the approach to behavioral interventions across individual clinical treatment and population level interventions. Experts from the above-mentioned disciplines formed the EBBP Council, creating the Three Circles of EBBP, a conceptual model that balances scientific evidence with client/community preferences, and available resources (Satterfield et al., 2009).1
Once the model was created, we noticed that there were gaps in the behavioral science training curriculum that needed to be filled. We perceived that missing skills included the finding and appraising of evidence, understanding the steps of EBBP, and knowing how to conduct systematic reviews and RCTs. As a result, we created the following modules in partnership with SBM during our first three years of the project: The EBBP Process, Searching for Evidence, Introduction to Systematic Reviews, Critical Appraisal, and Randomized Controlled Trials.
Having first addressed students in training, we have now shifted our focus to the wide world of practice with individual clients and communities. We are creating new training resources that aim to address the "Apply" step of the EBBP process, where practitioners in the field need to perform decision-making that integrates the Three Circles of EBBP. Unfortunately, it is often not the case that there is an evidence-based practice about which the client or community is enthusiastic and there are available resources to cover the costs. When the evidence, preferences, and resources are out of alignment, practitioners face unique challenges, about which there is little in the literature to provide guidance. In order to help fill the gap, we gathered two teams of SBM practitioners who work either clinically with individuals or in public health with communities and populations. The Practitioner Advisory Council, or PRAC, is comprised of SBM members including:
| | |
| --- | --- |
| Practice with Communities | Practice with Individuals |
| Ross Brownson, PhD | Karen Oliver, PhD |
| Elena Carbone, DrPH, RD, LDN | Judith DePue, EdD, MPH |
| Pam Eidson, MEd | Jeanne Gabriele, PhD |
| Jonathan N. Tobin, PhD | Jamie Studts, PhD |
| Cynthia Vinson, MPA | |
PRAC members collaborated to script what they actually do when evidence, client/community preferences, and resources are at variance, resulting in two new modules on shared decision-making. Both groups came together for a two-day meeting this summer to view each other's modules and discuss additional learning tools needed to accelerate the uptake of evidence-based practices. Although two separate modules were created, the overlap between individual and community-based shared decision-making was apparent, and members were eager to contribute to each other's modules. Talk about shared decision-making!
The new shared decision-making modules, along with all other training resources from the EBBP Project, are available at www.ebbp.org/training.html. All materials are available free of charge. Also, continuing education credits are available for psychologists, physicians, and nurses, and will be available shortly for social workers.
For more information about the EBBP Project, visit the project's main website at www.ebbp.org. Please contact Molly Ferguson, the EBBP Program Manager, at m-ferguson@northwestern.edu with any questions/comments.
References
Satterfield, JM, Spring B, Brownson RC, Mullen EJ, Newhouse RP, Walker BB, et al. Toward a transdisciplinary model of evidence-based practice. Milbank Q. 2009;87(2):368-90.
Blurring Boundaries: Creating a CAM-Inspired Career Path
Alyssa Todaro, PhD student, NIH
"Treatment originates outside you; healing comes from within." – Andrew Weil, M.D.
As a student in the Department of Biobehavioral Health at Penn State, my coursework consisted mainly of biology, physiology, and psychology classes. A nursing class was not on the agenda.
But "Introduction to Complementary Medicine" just seemed so interesting.
After some careful persuasion, my undergraduate advisor agreed to break the rules and count the course as "health education." By the end of the semester, I was in love. The course professor brought in humor therapists, musicians, massage therapists, acupuncturists, and my personal favorite, hypnotherapists. They all gave demonstrations and lectures, but more importantly, each and every one of them cared about their patients as people, not as walking diseases. They spoke passionately about the satisfaction and daily rewards they received as integrative health practitioners.
In search of a summer internship before beginning a doctoral program in public health, I perused an online public database of all the active NIH intramural research reports related to Complementary and Alternative Medicine (CAM) protocols that were hiring research assistants for the summer. "Hypnosis as a pain and symptom management strategy in patients with sickle cell disease" caught my eye and before I knew it, I was packing boxes for the "big move" from a small town in Pennsylvania to our Nation's Capital.
The protocol was implemented through the nursing department. Beginning to see a trend?
Given all of the acronyms at the National Institutes of Health (or the NIH: case in point), I wasn't surprised to learn that my official title as a summer intern was "IRTA," or Intramural Research Trainee Award recipient. Okay, so the name's a little confusing. The job, however, exceeded all of my expectations.
In eight short weeks, I learned statistical analysis techniques I never had the chance to do in college, was encouraged to write an abstract for the Society of Behavioral Medicine, and presented a poster on shared decision-making and CAM use in an underserved population with arthritis and rheumatic diseases. I interviewed and interacted with patients for the first time in my life, learned about the Pain and Palliative Care team and the integrative modalities available to patients at the NIH Clinical Center (CC), and shadowed many world-renowned investigators whose work interests me. I focused my efforts on the hypnosis protocol, but also assisted with the beginning phases of a yoga study for patients with rheumatic disease.
I will remain at the NIH CC as a part-time post-baccalaureate "IRTA" as I begin doctoral coursework this fall at the University of Maryland, School of Public Health. My goal and focus is to continue exploring how integrative approaches to health work in the realm of public health and why the two require total connectivity. Just as I was given a chance in not one but two nursing departments without an intention of becoming a nurse, I believe CAM deserves a chance at integration into our world of "traditional" Western medicine.
After all, sometimes breaking with tradition is the only way to get to where you are going.
Ethnic Minority and Multicultural Health SIG Update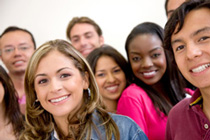 Eleshia J.P. Morrison, MA Luz M. Garcini, MA
The two-fold mission of the Ethnic Minority and Multicultural Health (EMMH) SIG is to advance the field of ethnic minority and multicultural health through education and training, networking, and mentorship of ethnic minorities and non-minorities, and to conduct research in ethnicity, culture, and health. Members of this SIG also aim to increase the involvement of ethnic minorities in SBM councils, committees, and the peer-review process.
Given this mission, it is with great enthusiasm that we recognize the recent call for papers put forth by SBM's Annals of Behavioral Medicine journal. This call for papers focuses on understanding and minimizing social and behavioral aspects of racial/ethnic health disparities, one of the many issues that we are committed to examining in the EMMH SIG.
Our SIG has a current membership of 227 individuals dedicated to issues concerning ethnic and multicultural health. Members are from various disciplines and research backgrounds. If you are interested in becoming a member of our SIG or would like to learn more about the SIG, please contact us directly.
We are very excited for the upcoming conference in Washington, D.C., April 27-30, 2011. We will be holding two breakfast events during the conference. The first will be our annual business meeting and student award presentations. The second meeting will be a mentoring roundtable. Please contact us if you have any ideas or suggestions regarding potential topics for the mentoring event. We will be providing the SIG membership with more information concerning dates and times of these events in the future.
We look forward to keeping you posted on future events and seeing you in April 2011!
Warm regards,
Chair: Eleshia Morrison (morrison.364@osu.edu)
Co-Chair: Luz Garcini (lgarcini@projects.sdsu.edu)
Health Decision Making SIG Update
Jamie L. Studts, PhD, Department of Behavioral Science, University of Kentucky College of Medicine
Marc T. Kiviniemi, PhD, Department of Community Health and Health Behavior, School of Public Health and Health Professions, University at Buffalo
Suzanne C. O'Neill, PhD, Cancer Control Program, Lombardi Comprehensive Cancer Center, Georgetown University
With the Health Decision Making (HDM) SIG entering its second formal year, we hope to continue expanding the SIG's contributions to SBM and the annual conference. One strategy we have targeted involves seeking collaborations with other professional societies and SBM SIGs that share common interests and initiatives. For the 2011 conference, the HDM SIG is preparing several conference submissions that support its mission to form relevant liaisons and to co-sponsor program offerings with other SIGs.
One of the key motivating factors in forming the HDM SIG was to provide more opportunities to discuss health-related decision making research and its clinical applications as they relate to behavioral medicine settings. Although the importance of informed and shared decision making is more commonly acknowledged in medical care, there is relatively less consideration of these important topics in behavioral medicine. To highlight potential opportunities to extend these lines of research and practice into behavioral medicine, the HDM SIG is working with the Society of Medical Decision Making (SMDM) and the Foundation for Informed Medical Decision Making (FIMDM) on a presentation at the 2011 annual meeting. The presentation will discuss the FIMDM-sponsored DECISIONS study, a large, nationally-representative survey of adults age 40 and older regarding their experiences with decisions and decision processes related to nine common medical decisions.
This initiative to partner with SMDM and FIMDM is co-led by Drs. Suzanne O'Neill and Erika Waters with the support of the SBM Scientific and Professional Liaison Council. The initial goal of the planned submission will be to have DECISIONS study investigators provide an introduction to some of the most compelling study results. Following each presentation, an SBM member will provide commentary regarding the relevance of the work for behavioral medicine research and practice, as well as health policy. We hope that this will stimulate new research ideas and establish or strengthen fruitful collaborations among members of the two societies.
In the future, the HDM SIG hopes to expand liaison efforts to the Society of Judgment and Decision Making and other relevant societies. This will move us towards fulfilling our stated mission of supporting health decision making theory, science and practice within SBM as well as establishing connections with other vital societies that are committed to promoting informed and shared decision making to improve health outcomes. The HDM SIG welcomes input from SBM members about other societies that might be good targets for other liaison efforts as well as ideas for conference programming to advance the SIG's mission. Please send any suggestions to Jamie L. Studts, PhD, jamie.studts@uky.edu. HDM SIG members are also welcome to submit suggestions to the HDM SIG listserv, healthdecisionmaking@list.sbm.org.
Integrated Primary Care SIG Update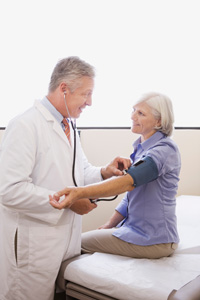 Abbie Beacham, PhD
Several members of the Integrative and Primary Care (IPC) SIG are participating in the Collaborative Care Research Network (CCRN), spearheaded by Benjamin F. Miller, PsyD, and Rodger S. Kessler, PhD, ABPP. Drs. Kessler and Miller have been working to develop the infrastructure to support outcomes research on collaborative care practices. These fundamental efforts serve as the platform for identifying the factors that lead to the best outcomes. SBM members are encouraged participate. More information is available at www.aafp.org/nrn/ccrn.
IPC SIG members will be offering a pre-conference workshop at SBM's 2011 Annual Meeting & Scientific Sessions on the assessment and management of suicide in primary care. SIG members are also planning a symposium in line with next year's annual meeting theme - Behavioral Medicine: Accelerating our Impact on the Public's Health - that will highlight several programs' efforts to train primary care providers and behavioral specialists on the team approach to health care.
There are multiple consequences of the health care reform act recently passed by Congress and signed by President Obama. One consequence is that IPC SIG members are being asked to contribute to primary care departments' applications for accreditation by the National Committee for Quality Assurance (NCQA) as a "patient-centered medical home". This model provides a foundation for many of the changes included in health care reform as it comprehensively serves the multi-faceted health care needs of the patient at the center of the organizational structure. As primary health care moves in this direction it creates exciting opportunities which will behavioral medicine professionals squarely as core members of the family that helps create this 'home'.
SBM and IPC SIG members may be especially interested in an organization central to our efforts - the Collaborative Family Healthcare Association (www.cfha.net). This group's annual meeting is being held in Louisville, Kentucky October 21-23, 2010. Hope to see you there (as well as in Washington DC in April 2011).
A Brief Look at the Wide Range of Multiple Health Behavior Change Research across the Globe
Jing Wang, PhD, MPH, RN, University of Pittsburgh
Lisa Quintiliani, PhD, RD, Boston University Medical Center
There was a wealth of presentations examining multiple health behavior changes [MHBC] presented at the 11th International Congress of Behavioral Medicine which was held August 4-7, 2010 in Washington, DC. We would like to highlight a few examples particularly germane to the field of MHBC. While each study is different from one another, they each generally represent one of the multiple levels of influence posited by the Social Ecological Model: individual, interpersonal, organizational, community, and public policy. The Social Ecological Model stresses that these multiple levels of influence have an impact on health behaviors, whereby behavior is influenced by the interaction between individuals and their environment. In highlighting these abstracts, we aim to draw attention to the breadth of current MHBC research, ranging from factors related to prevalence of multiple risk behaviors to intervention research. Please refer to the International Journal of Behavioral Medicine 2010, volume 17, supplement 1 for the published abstracts; abstract numbers are provided below.
At the individual level, a range of psychosocial factors were examined.
Spring and colleagues (OS06-B) conducted a randomized clinical trial of four diet and activity interventions to test which combination of two behaviors (one dietary, one activity) and two goal frames (increase healthy, decrease unhealthy) maximizes healthy behavior change. They found that increasing healthy eating behavior and decreasing unhealthy physical activity produced greater and more sustained lifestyle change than the other combinations.
Wang and colleagues (OS24-C) found that behavior-specific self-efficacy in changing diet and exercise, compared to general self-efficacy in managing diabetes, had a stronger relationship with better adherence to diet and exercise.
Ferrer and colleagues (OS06-E) found that both high perceived risk (cognitive) and high worry (affective) perceptions were associated with low physical activity and fruit/vegetable consumption.
At the interpersonal level,
the influence of interpersonal relationships and social support in the context of peer support was examined in a systemic review conducted by Elstad and colleagues (OS02-D). The review concluded that peer support was effective in promoting multiple health behaviors for conditions such as asthma, cardiovascular disease, and high blood pressure.
At the organizational level,
Verweij and colleagues (OSO6-D) examined the effect of workplace health promotion interventions on weight management outcomes and found that there was moderate quality support for nutrition and physical activity behavior change interventions on body weight.
At the community level,
Hurst and colleagues (OS06-C) reported results of phase one of the UK study "My Health Matters", in which GIS environmental mapping of physical activity and healthy food resources were generally found not to be supportive of these behaviors.
Finally, at the policy level,
Berman and colleagues (SS33a) reported on the reliability and feasibility of communication technologies to assist in population-wide screening and delivery of referral services for alcohol and drug use in Sweden.
In closing, we wish to remind members interested in the MHBC field to keep an eye out for our proposed pre-conference day workshop about current research issues, challenges, and future areas of research to be held directly before the 2011 SBM Annual Meeting & Scientific Sessions in Washington, DC, to be held April 27-30, 2011.
Women's Health SIG Updates
Natalie R. Stevens, MA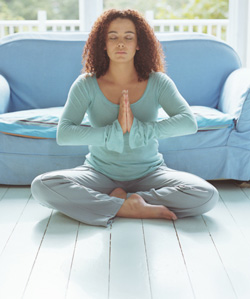 In a 2008 Outlook editorial piece, Women's Health SIG co-chairs Leanne Mauriello, PhD, and Zaje Harrell, PhD, issued a call to action to members of SBM to increase the visibility of the Women's Health SIG. Since that time, our SIG has co-sponsored a highly attended expert panel on work/life balance, and significantly increased the attendance at SIG activities during the annual meeting. The Women's Health SIG has also started to recognize outstanding student research through an annual award. During the SIG breakfast roundtable at the 2010 Annual Meeting & Scientific Sessions, the SIG sponsored a panel of senior members focused on career development and mentorship. Several SIG members expressed an interest in having more opportunities to network and learn about the types of Women's Health research being conducted by SIG members. To further facilitate visibility of the Women's Health SIG within the Society and connectedness among SIG members, this article highlights the current research and professional activities of our SIG members. We are proud to highlight a range of timely and important behavior topics being addressed by our members to advance women's health.
Physical Activity and Cardiovascular Health: It is widely documented that heart disease is among the leading causes of death for women. Furthermore, women are more likely to be overweight and obese than men. Both obesity and heart disease are strongly influenced by behavioral and psychosocial factors. Several of our SIG members conduct research targeting these critical health issues. Sara Folta, PhD, (Tufts University) heads "Strong Women-Healthy Hearts," a community-based exercise and diet program that aims to reduce heart disease risk in midlife and older women. Theresa Beckie, PhD, (University of South Florida) investigates the use of motivational interviewing to reduce women's risk of developing coronary heart disease (CHD). Dr. Beckie also participates in the writing group to update the Evidence-Based Guidelines for Cardiovascular Disease Prevention in Women. At the University of Nebraska, Omaha, Jennifer Huberty, PhD, developed a group and web-based intervention not only to increase women's physical activity levels, but also their sense of self-worth. Finally, Michelle Segar, PhD, MPH, is working toward identifying gender differences in promoting physical activity at the Michigan Institute for Clinical and Health Research.
Cancer: Cancer is another leading cause of death in women. Cancer survivors often experience a significant impact on self-image and quality of life. At the Graduate Center of the City University of New York, Tracey Revenson, PhD, is involved in a number of projects examining women's sexual quality of life after cancer, fear of recurrence, and the interaction of gender and written emotional disclosure on psychosocial adjustment to cancer. At the MD Anderson Cancer Center, Michelle Cororve Fingeret, PhD, developed the Body Image Research and Therapy Program directed toward helping women adjust to body image changes caused by their illness or treatment. Also at MD Anderson, Ellen Gritz, PhD, has conducted extensive research on smoking cessation and the adverse effects of cigarette smoking on lung cancer in women. Dr. Gritz also contributes to programs at MD Anderson that advance the recruitment, retention, promotion and recognition of women faculty in cancer-related science and practice. Addressing the effects of cancer in young women on future fertility, Wendy Tayer, PhD, at the University of California-San Diego serves on the Oncofertility Consortium, a project aimed at preserving fertility (via egg retrieval/storage) in young female cancer patients. Dr. Tayer also provides valuable clinical training at the UCSD Moores Cancer Center. Finally, Loh Siew Lim, PhD, is involved in research investigating the benefits of information accessibility and social support to breast cancer patients in Malaysia through the "Staying Abreast, Moving Ahead" program at the University Malaya Medical Centre.
Adolescent/Young Adult Women: A number of SIG members' projects focus on behavioral health issues particularly relevant to young women. At the University of Pittsburgh, Denise Charron-Prochownik, PhD, RN, CPNP, FAAN, designed a web-based preconception counseling program for teens with diabetes. The program, Reproductive Health Education and Awareness of Diabetes in Youth-for Girls (READY-Girls), seeks to help adolescent girls with diabetes prevent unplanned pregnancies, thereby decreasing the risk of pregnancy-related complications. Zaje Harrell, PhD, (Michigan State University) has several projects underway examining how mental health and gender consciousness are related to alcohol and tobacco use in college women. Another of Dr. Harrell's projects focuses on how race (as well as gender) influences college drinking behaviors. At Massachusetts General Hospital, Christina Psaros, PhD, is currently working on a study of HIV risk behavior among adolescent women in the province of KwaZulu Natal, South Africa.
Women and Aging: In 1991, the National Institutes of Health established the Women's Health Initiative (WHI) to identify the most common causes of death, disability and impaired quality of life during the postmenopausal period. Currently, Judith Ockene, PhD, MEd, (University of Massachusetts Medical School) is conducting a number of WHI-supported projects aimed at understanding the effects of hormone therapy, diet, vitamin/mineral supplementation, depression, and anti-depressant use on the health of both younger and perimenopausal women. Dr. Ockene's other NIH projects include a study examining whether soy isoflavones are effective at reducing menopausal vasomotor symptoms. At the University of Louisville, Tamara Newton, PhD, designed the Women's Stress and Aging Study to examine the long-term mental and physical health consequences of trauma for women. Given that women are at greater risk than men for negative consequences following physical or psychological trauma, Dr. Newton hopes to provide insight into the relationships between intimate partner violence/abuse, posttraumatic stress disorder, and biological mediators of aging-related chronic disease in postmenopausal women.
Perinatal Health: Women's Health SIG members are active in research, clinical, and teaching activities dedicated to improving the reproductive health of women before, during, and after pregnancy. Christina Psaros, PhD, is working on a study examining the effectiveness of cognitive-behavioral therapy for preventing depressive relapse in women planning pregnancy. Anca Gaston, MA, (also the 2009 winner of the Women's Health SIG student research award) is conducting a study at the University of Western Ontario that examines the efficacy of an action and coping planning intervention on physical activity levels and positive mood in pregnant women. Leanne Mauriello, PhD, (Pro-Change Behavior Systems, Inc.) just recently received a second phase of funding from the CDC to continue a program of research focused on developing a computer-based program to assist underserved pregnant women with making behavioral changes and testing it in an effectiveness trial. At the University of Kansas, Natalie Stevens, MA, is currently developing measurement tools that can be used to assess women's preferences for and perceptions of involvement in healthcare during childbirth. These tools will be used to examine whether achieving one's desired level of personal control during childbirth improves postpartum adjustment.
Importantly, Women's Health SIG members are also responsible for psychological services becoming an important part of an integrated care model within Obstetrics and Gynecology and Primary Care. For example, Kathryn Kanzler, PsyD, provides clinical and consultation services at the Wilford Hall Medical Center for patients presenting with a range of obstetric and gynecologic conditions as well as training to residents and staff in behavioral health topics. She has also contributed her expertise on depression and behavioral health issues affecting pregnancy and childbirth to the development of the VA/Department of Defense Clinical Practice Guidelines (CPGs).
The above descriptions are just a few examples of the type and range of work that is represented by Women's Health SIG members. Still, there is no doubt that our members are actively addressing the most urgent health concerns that disproportionately and/or exclusively affect women. Furthermore, many senior SIG members have given their time and expertise to support more junior women who are following the same line of research or work.
The call to action to create a stronger presence of women's health within the Society still remains. We have made good strides, but there is much more to do. Our co-chairs outlined the following goals in the 2008 Outlook article: increasing symposia on women's health topics, advocating for greater representation of society members with expertise in women's health as abstract reviewers, and increasing communication of research, practice, and career development information via the Women's Health SIG listserv. As a society, we need to continue to work toward those goals. More of a presence of the Women's Health SIG is being achieved at annual meetings, but there is still opportunity to increase the focus on women's health in the programming of the annual meeting. At the upcoming 2011 Annual Meeting & Scientific Sessions the SIG will continue to address issues related to funding women's health research which will include a presentation from the Office of Research on Women's Health. The Women's Health SIG continues to work to increase our presence and involvement in the society, and to facilitate more awareness of the great work our members are doing to advance women's health.
Honors, Awards and Publications
HONORS / AWARDS
Helen L. Coons, PhD, ABPP, Women's Mental Health Associates, received the 2010 Pennsylvania Psychological Association, Psychology in the Media Award.
Genevieve Fridlund Dunton, PhD, MPH, Assistant Professor in the Department of Preventive Medicine at the University of Southern California, has been elected as Chair-Elect for the American Public Health Association Physical Activity Special Primary Interest Group (PA SPIG). She will begin her term as Chair in Nov. 2011.
PUBLICATIONS
Andersen BL, Thornton LM, Shapiro CL, Farrar WB, Mundy BL, Yang H-C, Carson III. Biobehavioral, immune, and health benefits following recurrence for psychological intervention participants. Clinical Cancer Research. 2010;16(12); 3270-3270. PubMed PMID: 20530702.
Badr H, Carmack CL, Kashy DA, Cristofanilli M, Revenson TA. Dyadic coping in metastatic breast cancer. Health Psycho. 2010 Mar; 29(2):169-80. PMID: 20230090.
Bruns D, Mueller K, Warren PA. A Review of Evidence-based Biopsychosocial Laws Governing The Treatment of Pain and Injury. Psychological Injury and Law. 2010;3(3):169-81.
Carlson LE. (2010) Meditation and Yoga. In Holland J., Breitbart, W.S., Jacobsen, P.B., Lederberg, M.S., Loscalzo, M.J., McCorkle, R. (Eds.) Psycho-Oncology (2nd Edition). Oxford University Press (OUP). New York, NY. pp. 429-439.
Carlson LE, Groff S, Maciejewski O, Bultz BD. Screening for distress in lung and breast cancer outpatients: A randomized controlled trial. Journal of Clinical Oncology. In press.
Crowell D, Rudoy R., Nigg CR, Sharma S, Baruffi G. Perspective on Racial-Ethnic Birth Weight. Hawaii Medical Journal. 2010 Sept;69(9):216-220.
Dishman RK, Rooks CR, Thom NJ, Motl RW, Nigg CR. Meeting U.S. healthy people 2010 levels of physical activity: agreement of 2 measures across 2 years. Ann Epidemiol. 2010 Jul;20(7):511-523. PMID: 20538194.
Dunton GF, Berrigan D, Ballard-Barbash R, Perna FM, Graubard BI, Atienza AA. Adolescents' sports and exercise environments in a U.S. time use survey. Am J Prev Med. 2010 Aug;39(2):122-9.PMID: 20621259.
Falzon L, Davidson K, Bruns D. Evidence Searching for Evidence-based Psychology Practice. Professional Psychology: Theory and Practice. In Press.
Fishbain DA, Lewis JE, Bruns D, Disorbio JM, Gao J, Meyer LJ. Exploration of Anger Constructs in Acute and Chronic Pain Patients vs. Community Patients. Pain Pract. 2010 Aug 25. PMID: 20738789.
Greer CL, Greer TW, Worthington EL Jr, Miller A J, Van Tongeren DR, Toussaint L, Exline JJ. Religion and fairness, justice, and forgiveness in organizational settings. In Hill PC, Dik B, editors. Advances in workplace spirituality: Theory, research and application. Charlotte: Information Age Publishing; in press.
Hay J, DiBonaventura M, Baser R, Press N, Shoveller J, Bowen D. Personal attributions for melanoma risk in melanoma-affected patients and family members. J Behav Med. 2010 Sept [epub ahead of print]. PMID: 20809355.
Heckman CJ, Egleston BL, Hofmann, MT. Efficacy of Motivational Interviewing for Smoking Cessation: A Systematic Review and Meta-Analysis. Tobacco Control. 2010 Jul 30. [Epub ahead of print] NIHMS189379.
Horwath CC, Nigg CR, Motl RW, Wong KT, Dishman RK. Investigating fruit and vegetable consumption using the transtheoretical model. Am J Health Promot. 2010 May-Jun;24(5):324-333. PMID: 20465146.
Kalayjian A, DeMucci J, Toussaint L. Armenian-Turkish protocols: Psychological reactions. International Psychology Bulletin. 2010; 14: 12-5.
Lounsberry JJ, Macrae H, Angen M, Hoeber M, Carlson LE. Feasibility study of a telehealth delivered, psychoeducational support group for allogeneic hematopoietic stem cell transplant patients. Psychooncology. 2010 Jul;19(7):777-81. PMID: 19653332.
Ta VM, Kittinger DS, Pham LA, Williams RJ, Eller LN, Nigg CR. Trends in alcohol use among Hawai'i adolescents. Hawaii Med J. 2010 Jul;69(7):167-171. PMID: 20680925.
Toussaint L, Webb J, Keltner W. Religion, spirituality, and mental health. In Aten JD, O'Grady KA, Worthington Jr EL, editors. The Psychology of Religion and Spirituality for Clinicians: Using Research in Your Practice. New York: Routledge; in press.
Toussaint L, Overvold-Ronningen M. Vincent A. Luedtke C. Whipple M. Schriever T. Luskin F. Implications of forgiveness enhancement in patients with fibromyalgia and chronic fatigue syndrome. Journal of Healthcare Chaplaincy. 2010; 16: 123-39.
Viswanath K, Herbst RS, Land SR, Leischow SJ, Shields PG; Writing Committee of the AACR Task Force on Tobacco and Cancer (Gritz ER, member). Tobacco and cancer: An American Association for Cancer Research Policy Statement. Cancer Research. 2010 May 1;70(9):3419-30. PMID: 20388799.
Weaver KE, Rowland JH, Alfano CM, McNeel TS. Parental cancer and the family: a population-based estimate of the number of US cancer survivors residing with their minor children. Cancer 2010 Jun 28. PMID: 20586037.
Weaver KE, Rowland JH, Bellizzi KM, Aziz NM. Forgoing medical care because of cost: assessing disparities in healthcare access among cancer survivors living in the United States. Cancer 2010 Jul 15;116(14):3493-504. PMID: 20549763.
Webb J, Toussaint L, Kalpakjian C, Tate D. Forgiveness and health related outcomes among people with spinal cord injury. Disability and Rehabilitation. 2010;32(5):360-6. PMID: 20095952.
Worthington EL Jr, Greer CL, Hook JN, Davis DE, Gartner AL, Jennings DJ II, Norton L, Greer T, Toussaint L. Forgiveness and spirituality in organizational life: Theory, status of research, and new ideas for discovery. Journal of Management, Spirituality and Religion. 2010; 7: 119-34.
Wu SM, Andersen BL. Stress generation over the course of breast cancer survivorship. J Behav Med. 2010;33(3): 250-257. PubMed PMID: 20204490.