President's Message: Leadership and Governance Plans for the Next Year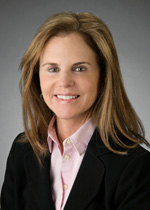 I started my one-year term as the 37th president of the Society of Behavioral Medicine (SBM) about two months ago at our 2015 Annual Meeting. I'm honored to be holding the position, and I'm excited about what we can accomplish together in the next year. Chief among my aims are a new leadership development institute, continued SBM governance work, continued engagement of policymakers, forging stronger ties with other professional organizations, and a fabulous 2016 Annual Meeting.
Presidential Plans
As president, I intend to create a leadership institute primarily for mid-career members. In academia and as a professional society, we spend much time nurturing and mentoring students and early-career individuals. We similarly take time to celebrate the research and achievements of our more seasoned colleagues. Mid-career people tend to get less attention and it is my hope that an SBM leadership institute could address this critical gap, focusing on issues such as mapping career trajectories; balancing research, teaching, clinical, and service responsibilities; choosing academic versus industry versus other career opportunities as your career advances; development of leadership skills; and successful negotiating. These are some of the topics that we have begun to identify, and we are looking forward to crafting a comprehensive program that will serve the needs of our members.
I have formed a task force that will begin to identify how to best address the content of this type of program as well as both short- and long-term goals. The initial goal will be to pilot a first version of the program at next year's annual meeting.
Continued Governance Work
During my year as SBM president, the society will also continue the governance work started by immediate SBM Past-President Lisa M. Klesges, PhD. A year ago, Dr. Klesges convened a Governance Working Group and tasked it with making recommendations for increasing societal efficiency, improving coordination and communication among SBM bodies, and strengthening connections with members. Such recommendations were presented to the SBM Board in April. Refining those recommendations and implementing them will be a priority for me throughout 2015-16.
The group's
recommendations
overall focus on clarifying and strengthening board member roles and achieving alignment with SBM's four specific strategic directions.
Annual Meeting Success
Last but not least, I would like to highlight the success of the 2015 Annual Meeting in San Antonio that was attributable to the vision and hard work of Dr. Klesges, 2015 Program Chair Lila J. Finney Rutten, PhD, and 2015 Program Committee Co-Chair Kathleen Wolin, ScD. Special thanks to each of them and to the full 2015 Program Committee. Meeting attendance was strong, keynotes were inspiring, and networking was at its best.
SBM's 2015 Achievement Awards were also presented at the Annual Meeting. My sincerest congratulations to all award winners. Two of the awards come with the honor of delivering a master lecture at the following Annual Meeting. I hope you'll keep an eye out at SBM 2016 for presentations from Colleen M. McBride, PhD, recipient of the Distinguished Scientist Award, and Michael G. Goldstein, MD, recipient of the Jessie Gruman Award for Health Engagement.
Planning for the 2016 meeting has begun. The theme will be "Behavioral Medicine at a Crossroads: 21st Century Challenges and Solutions." We have already started to identify outstanding speakers and want our membership to come away from the 2016 meeting with enhanced knowledge, skills, and renewed energy as to the incredible impact of behavior and behavioral medicine on health and health outcomes.
The 2016 meeting will be here before we know it; with it will come the end of my presidency. I plan to make the most of my time before then. I hope you'll help me by sharing any comments, concerns, or questions. SBM is nothing without its members, and your input is valued above all else.
Thank you for reading, and thank you for your commitment to SBM.

Marian L. Fitzgibbon, PhD
President
Society of Behavioral Medicine