Buzzing with Excitement for Baltimore
David E. Conroy, PhD, SBM President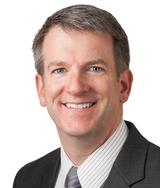 Have you registered yet? After all of the uncertainty wrought by the pandemic, I am bubbling with excitement at the thought of seeing you all at our 43rd Annual Meeting & Scientific Sessions in Baltimore, MD, from April 6-9! Program Chair Dr. Ellen Beckjord and the entire Program Committee have assembled a phenomenal program to fill your brain and your heart. You can get previews of the great programming in weekly episodes of our new podcast hosted by Dr. Matt Whited, The Buzz in Behavioral Medicine. In the meantime, here's a sampling of what you can look forward to in Baltimore.
The Welcome Session on Wednesday night will be buzzing as we see friends and colleagues in person for the first time in two years. Remember – we all look great and haven't aged a day! The theme for the Welcome Session is "Building a Bridge for Behavioral Medicine." The last SBM president to host an in-person conference (Dr. Sherry Pagoto) will moderate a discussion with the SBM presidents (Dr. Monica Baskin and Dr. Michael Diefenbach) and program chairs (Dr. Alison Phillips and Dr. Dori Steinberg) who kept our scientific exchanges (and more) moving forward the past two years. The focus of the discussion is on leadership lessons learned and how SBM grew from the challenges of the past two years.
Three of the Keynote Presentations will address the role of behavioral medicine in addressing the pandemic (Dr. Mercedes Carnethon), the climate crisis (Dr. Ed Maibach), and systemic racism's effects on health disparities (Dr. Lorraine Dean). Our Closing Keynote will cast an eye inward and ahead as Dr. Jacqueline Kerr shares her experience in "Finding a New Mission in Burnout Recovery." The personal and professional costs of the pandemic have been real and we can all benefit from pausing to reflect on the ways we want to live and work in the days, months, and years ahead.
The Master Lectures are equally impressive. Thought leaders will address caregiving (Dr. Christine Richie), technology for sustainable design (Ms. Julia Watson), systemic racism in medicine (Dr. Sabrina Strings), and commercial influence on health behaviors (Mr. Steve Downs). Behavioral medicine is a solutions-focused field and these experts will bring innovative perspectives on vexing problems.
Two additional Master Lectures will be given by recipients of the Distinguished Scientist Award (Dr. Bonnie Spring) and the Jessie Gruman Award for Health Engagement (Dr. Laura Hayman). Both of these honorees are past presidents of SBM who have contributed to our field's success today. We will recognize a large slate of new award winners following my presidential keynote Thursday on "The Urgency of Adaptation in Behavioral Medicine."
In addition to these plenary sessions, the days are packed with more networking sessions, panel discussions, research spotlights, roundtables, and symposia than I can possibly preview here. One thing you will notice is that the Program Committee made the schedule a bit more humane – starting each day a bit later, preserving a dedicated lunch hour (with food trucks outside the hotel!), and ending formal programming at a civilized hour. I hope this schedule frees us all to reconnect and form new connections while moving through the week.
Speaking of moving, I invite you to join me for two special events. On Thursday evening, we will have a Health Freedom Walk to retrace part of the Underground Railroad that ran through Baltimore. On Saturday morning, we will have the Stride for Science Run/Walk. It's a flat course, so please sign up with a friend and go at a speed that's pleasant for you!
While the Program Committee has worked to fill our brains and hearts during the week, the Executive Committee worked in parallel to ensure as much safety as possible at our meeting. We have monitored COVID-19 case rates/hospitalization/deaths in Baltimore and nationally through the omicron surge, monitored plans for other conferences this spring, and evaluated guidance from infectious disease experts in government and medicine. Proof of vaccination (including booster if eligible) or legal exemption is required for all attendees. Our COVID-19 FAQ page has full details on all COVID-19 countermeasures for the meeting.
In addition to all of our Annual Meeting preparations, SBM leaders have been hard at work advocating with other organizations for the Biden Administration to nominate a new NIH Director who values the potential for social and behavioral science to address the pressing health problems of our day (December 7 2021 letter, March 1, 2022 letter).
Our Nominating Committee (chaired by Dr. Monica Baskin) prepared a slate of great candidates for the Board of Directors. Please vote! The voting form also includes Bylaws amendments to restructure our Board to meet the needs of the membership more effectively. I encourage you to support this proposal which has received initial approval from the Board of Directors.
I hope you share my excitement about the state of SBM. I look forward to seeing you in April. Register now and book your travel so you don't miss a minute of the fantastic programming (including the amazing preconference offerings!). See you in Baltimore!
---