SBM's Website has a Brand New Look – Check It Out
SBM's website has been re-designed. The new site, launched this week, features a refreshed look and streamlined menus so it's easier to find the content you need. Check out the updated site here. Don't forget—SBM's website is mobile-friendly so you can easily read content on your phone or tablet. Special thanks to SBM's Website and Social Media Team for leading this project.
Editor's Note
More than ever I encourage you to read many of the articles in this Winter issue of Outlook as it includes information relevant to most all SBMers. Dr. Sallis' President's Message gives us reason for excitement as we can take advantage of the Strategic Plan created recently by OBSSR and the NIH. There is also very valuable information on increasing the impact of our work by looking at articles by the Population Health SIG as well as the newly formed Violence and Trauma SIG. In response to the survey readers recently completed we also include an article from the Digital Health Council and other SIGs on non-academic/industry career options for SBMers. Many of the articles also include interviews with leaders in their respective fields and is seen as a response to Outlook readers' survey responses asking for information from those who may serve as mentors. Hearing from leaders in the field is not just for the students and early career professionals in SBM, but can be enlightening for many of us seeking a better understanding of how those we admire think about their careers. Happy reading!
--William J. Sieber, PhD
President's Message: OBSSR's Strategic Plan for Research and Its Application
James F. Sallis Jr., PhD, SBM President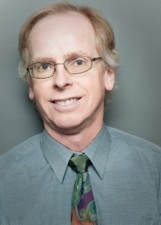 Amid the avalanche of news, information, fake news, and alternative facts in the past few months, I want to bring to your attention some actual information sure to be valuable to you. The Office of Behavioral and Social Sciences Research (OBSSR) at the National Institutes of Health (NIH) is among the most significant partners and friends of SBM. OBSSR is the primary advocate for BSSR at NIH, from the Office of the Director through all the Institutes and Centers. Not only is the scope of OBSSR and SBM similarly broad, but the close connection is illustrated by virtually all Directors of OBSSR being long-time members of SBM, including several Past-Presidents.
OBSSR's recently-released third Strategic Plan lays out its vision for advancing our field through 2021. The Strategic Plan is the result of a rigorous process that synthesized input from a wide array of stakeholders. As a member of the Expert Panel providing advice at multiple points, I had a valuable window on the process and can be confident in recommending the report for your careful consideration. You can download it here.
One of the remarkable aspects of the Strategic Plan is that it is conceptually-sophisticated yet user-friendly. The three scientific priorities manage to cover a wide spectrum of the research enterprise from basic research and methods development to addressing the need to disseminate and implement effective approaches to improving health. OBSSR will be working with colleagues throughout NIH to incorporate these priorities into plans for Institutes and Centers (ICs) so they are reflected in funding announcements. Because OBSSR does not directly fund studies, staff work collaboratively with ICs. SBM members can play an important supportive role by promoting use of the OBSSR Strategic Plan by Program Officers, Center for Scientific Review staff, and grant reviewers. Referencing the OBSSR Strategic Plan in your grant proposals as a rationale for your study aims could be beneficial.
To achieve the scientific priorities and advance BSSR in general, the Strategic Plan identifies four processes that will be emphasized over the next five years. First, communication of BSSR findings and their value to fellow scientists, decision makers, and the public at large is important for maximizing impact of the research and building greater support for BSSR. Second, there are growing opportunities to integrate BSSR into major research initiatives across NIH, but it is up to investigators to take advantage of these opportunities. A notable example is the Precision Medicine Initiative (PMI) Cohort Study. This study has hundreds of millions of dollars of funding to recruit and measure a cohort of 1 million Americans. Though most attention has been on the genetic and biological aspects, the plan is to collect behavioral, psychological, and social data as well. It is in the interest of SBM members to get involved in this enormous enterprise, because meaningful engagement of behavioral and social scientists is needed to ensure the scientific value of the project, and engagement will advance behavioral and social science. SBM members should think ahead to prepare proposals to use the PMI data when collected, because funding will be available. You can keep up with funding opportunities here. The third process emphasis is training of behavioral and social scientists to develop and use the next generation of methods, measures, technologies, big data, and expanded collaborations that are needed to advance science and improve health. The fourth process goal is to take on the challenge of evaluating the impact of BSSR on science and health, as part of a larger effort to enhance our impact on policy.
Just from this overview you can see the OBSSR vision is bold and calls for us to transform our field so we can do a much more effective job of improving health. The Strategic Plan calls for all of us to think bigger, learn more, and expand our collaborations. I hope each SBM member will read the Strategic Plan and be inspired to contribute to achieving the priorities. There are ways for SBM as an organization to participate. We can provide training in new methods at Annual Meetings. We can invite Keynotes and Master Lecturers with unfamiliar expertise to broaden our skills and perspectives. We can develop new Special Interest Groups and Committees to pursue new opportunities.
Having a Strategic Plan is not the same as achieving its goals. As investigators we will have to compete for the funding. We are the ones who will have to conceptualize, then develop and evaluate, new methods and interventions. We will have to seek out new collaborators with diverse skills and backgrounds. SBM leaders will have to implement new processes, structures, and develop new partnerships to lead us into the future. The effort will be worth it, because the payoff for improving our BSSR should be better health for all. Let's never forget that behavior is the primary determinant of health, so we have a great responsibility to be as effective as we possibly can.
Finally, I express my thanks to OBSSR Director William Riley, PhD for his openness to diverse input, dedication to creating a useful document, and service to BSSR, NIH, and focus on advancing science with the goal of improving health and well-being. He and his team did an outstanding job of creating a coherent and digestible vision from a cacophony of input.
James F. Sallis, PhD
President, Society of Behavioral Medicine
Translation Research as a Strategy to Improve Health Equity
Elva Arredondo, PhD, Board Member Delegate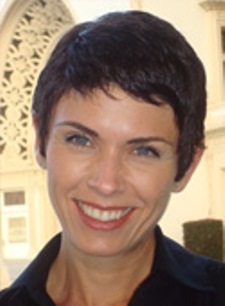 As member delegate, I would like to take this opportunity to highlight the inspiration behind some of the key themes at the SBM meeting in San Diego in March under the leadership of Dr. Jim Sallis. Like many SBM members, I'm passionate about finding ways to improve preventive behaviors in underserved communities and to help reduce health disparities among racial/ethnic groups. However, I'm frequently challenged by translating the findings of my research into policies and fear that the communities I'm most concerned with benefit little from the research my colleagues and I conduct. For example, there is ample evidence that increasing access to physical activity programs facilitates physical activity, but few policies and government funded physical activity programs exist for low resource communities. Over the last decade, there have been increasing efforts to reduce the evidence-practice and policy gap. This is evident in the growing number of webinars sponsored by the National Institutes of Health and in the workshops offered at professional conferences like Active Living Research that provide researchers the tools to translate their research findings into meaningful policies. Being able to translate research into policy is a valuable skill, similar to that which is needed when collaborating with community stakeholders and researchers from other disciplines. Our target communities benefit when we are able to communicate our research in ways that are meaningful and relevant to other disciplines and policy makers responsible for protecting the health of the community.
Advocacy
Speaking of community advocacy, several members of the SBM's executive committee had the opportunity to visit with policy aides on Capital Hill to advocate for increased NIH funding and for legislation that can help prevent disease. The funding for the U.S. Prevention and Public Health Fund, which supports services and programs that help reduce the risk of chronic disease, is always financially threatened. During the meetings, my colleagues and I presented the research generated by SBM members that impacts the communities most relevant to the policy makers. Some of the policies we advocated were specific to individual states and others were national in focus, like the protection of funding for the National Institutes of Health, the Prevention and Public Health Fund, the Childhood Obesity Research Demonstration Program, and support for adequate insurance reimbursement for evidence based psychological services. This past year, SBM has published several public policy positions including Lung-Cancer Screening for High-Risk Patients, increasing HPV vaccination uptake, and stronger regulation of electronic nicotine delivery systems; these and others can be found here.
While it is important to tailor our research findings to policy makers, we can also play an important role in helping community leaders utilize research findings while advocating for healthier communities. Using research to help community leaders advocate for healthier communities not only improves the wellbeing of communities, but it can also empower the leaders. I have had the honor of observing community leaders and organizations as they use research to advocate for improved social and built environments to promote more physical activity. We have an opportunity to learn more about how other researchers and health advocates translate research to policy and practice through various keynote speakers which have been featured by SBM's president Dr. Jim Sallis here.
Resources for researchers
There are a number of resources such as webinars and toolkits to can assist researchers in translating their research into practice and policy. For investigators conducting physical activity research, helpful information on this topic can be found in Active Living Research and Research to Reality websites. Also, Dr. Ross Brownson and colleagues provide a valuable framework to help guide the process of research translation to policy/action. For interventions to achieve their full potential, I want to encourage SBM members to commit to one action to translate their research which could include thinking through the resources needed to facilitate adoption of the program to a non-research setting.
Looking Forward to the 2017 Annual Meeting
With the 2017 Annual Meeting quickly approaching, it is important to highlight the meeting theme of "La Buena Vista: Expanding Horizons of Behavioral Medicine" which will focus on the following cross-cutting subthemes: Translation of behavioral medicine research into policy and practice, addressing health disparities, demonstrating how digital tools can positively influence health outcomes, obesity across the lifespan, prevention and treatment in clinical care and social context and health behaviors.
Plenary speakers in San Diego will inspire and instruct attendees how to translate our research more broadly and effectively to impact practice and policy. The invited speakers will represent the diversity of SBM members' expertise and interests. Thematic areas represented in the talks include: health in all policies; healthy eating; active living; adolescent and child health; aging; health disparities; and cancer.
Keynote speakers include Robert K. Ross, MD, president and chief executive officer of The California Endowment, a foundation that addresses the health needs of Californians. Also included is James F. Sallis Jr., PhD, SBM president and a distinguished professor of family medicine and public health at the University of California, San Diego and director of Active Living Research, a Robert Wood Johnson Foundation program that helps create activity-friendly communities by funding studies on physical activity, built environments, and health policies. Ana V. Diez Roux, MD, PhD, MPH, dean of Drexel University's School of Public Health, works at the intersection of health care and urban planning. Harold Goldstein, DrPH, founder and executive director of Public Health Advocates, runs the California-based nonprofit that improves health by advocating for evidence-based community and school health policies. And Col. Tracy A. Neal-Walden, PhD, chief of psychological health for the U.S. Air Force Surgeon General's Directorate of Healthcare and Research Operations, advises the Air Force Surgeon General, senior Air Force leaders, and Congress on psychological health policy matters in support of 75 medical treatment facilities for over 640,000 beneficiaries.
Master lectures will feature Francis J. Keefe, PhD, the recipient of SBM's 2016 Distinguished Scientist Award and a professor of psychology and neuroscience at Duke University. Kate Lorig, DrPH is the recipient of SBM's 2016 Jessie Gruman Award for Health Engagement and the director of Stanford University's Patient Education Research Center. Frank J. Penedo, PhD, is an expert in cancer care and survivorship and the director of the Lurie Comprehensive Cancer Center's Cancer Survivorship Institute and Northwestern University's Biopsychosocial Mechanisms and Health Outcomes Program. Marjorie Kagawa-Singer, PhD, is emeritus professor in the departments of Community Health Sciences and Asian American Studies at the University of California-Los Angeles Fielding School of Public Health.
The meeting will be an "active conference," we welcome you to join us in attending morning yoga in the park directly outside the conference hotel, standing during sessions, taking the stairs, and participating in stretch breaks. The conference hotel is conveniently located along the San Diego Embarcadero – a perfect opportunity to get some fresh air and enjoy the sweeping views of the city before or after sessions.
There is still time to register for the meeting, online registration is open through Wednesday, March 22 and onsite registration will be available beginning at 7 a.m. on Wednesday, March 29, 2017. Don't forget to register for continuing education credit and pre-conference sessions. A full schedule of session information is available here, and via the 2017 Annual Meeting mobile app by searching "SBM2017" in your app store.
Perspectives on Careers in Industry from SBM Members
Ellen Beckjord, PhD Digital Health Council (DHC) Chair, Sherri Sheinfeld Gorin, Scientific and Professional Liaison Council (SPLC) Chair and Julie Wright Behavioral Informatics and Technology Special Interest Group (BIT SIG) Chair
While there have always been career opportunities outside of academia for behavioral medicine professionals, perhaps now more than ever before, SBM members are working outside of academia or are considering non-academic career paths. Reasons for this include an increase in non-academic jobs for individuals trained in behavioral medicine, particularly in the area of digital health, changes in the federal funding climate for research, and access to adequate compensation for the time spent working, among others.
The Society of Behavioral Medicine (SBM) is committed to supporting its members to pursue "better health through behavior change" in their careers whether in academia or in non-academic "industry" jobs – which may include large, for-profit companies, small start-ups, or non-profit organizations. One way of providing this support is to share the perspectives of SBM members who have worked both inside and outside of academia to empower other SBM members to consider varied career paths. SBM members who have chosen to work in industry could also offer relevant information to others as they seek meaningful careers in behavioral medicine.
Through our networks in the SBM Behavioral Informatics and Technology Special Interest Group; the Digital Health Council; and the Scientific and Professional Liaison Council, we recruited and interviewed five SBM members about their career choices. All have worked inside of academia and/or industry for varied periods of time. Their responses offer helpful insights into the factors to consider when evaluating both academic and industry career opportunities in behavioral medicine.
We are grateful to the following SBM members who took the time to share their thoughts with us:
Koyya Lewis-Powell, PhD: Fitness Research Manager at Beachbody, LLC
Cynthia Castro Sweet, PhD: Director of Medical Affairs at Omada Health, Inc.
Michael Taitel, PhD: Senior Director, Health Analytics, Research & Reporting at Walgreens
David Ahern, PhD: Senior Scientist and Co-Founder, Abacus Health Solutions; Director of the Program in Behavioral Informatics and eHealth, Department of Psychiatry at the Brigham & Women's Hospital; Assistant Professor of Psychology (Psychiatry), Harvard Medical School; and Special Advisor on health information technology, National Cancer Institute
Greg Norman, PhD: Senior Director of Clinical Research and Principal Investigator, West Health Institute
What do you like best about your job?
| | |
| --- | --- |
| Koyya | Intellectual freedom on completing projects. |
| Cynthia | Research is heavy on delayed gratification and the unknown of who is reading your papers or using your evidence to move the needle. In my current role, my research products are more rapidly utilized and shared with organizational leaders who make the decisions about the kinds of programs and services to put in place. I am learning a ton about business strategy and development, commercial operations, and health care operations. I also work with a great team of people who are passionate about what they do: we share an ambitious and unified mission to "inspire and enable people everywhere to live free of chronic disease." |
| Michael | My position at Walgreens allows me to use my skills and experience in research and innovation to support the corporate purpose "to champion everyone's right to be happy and healthy." Applied research often supports the rollout of products and services that can rapidly benefit millions of people. |
| David | I really enjoy the diversity of roles that I have in both the private sector and my academic position. Although it takes some creative "juggling" to balance the various duties and responsibilities, I've learned how to manage it over the last two decades. Most recently my position at NCI as a Special Advisor has given me enormous opportunities to contribute to advancing cancer research and the role of HIT and informatics to improve cancer care. |
| Greg | We do applied clinical research with an emphasis on how our work can influence practice and policy to help seniors age in place. We are solely supported by the Gary and Mary West Endowment. As a result, we are able to focus on finding collaborative research projects that can have the greatest impact without needing to obtain extramural funding. I like that we are able to move more quickly on new projects compared to working within typical grant funding cycles. |
What do you like the least?
| | |
| --- | --- |
| Koyya | The position is new and there is a learning curve for myself and my department to understand how my position can be utilized. |
| Cynthia | Honestly, my commute is my least favorite thing (I live 50 miles from headquarters) but I consider myself lucky that such a small inconvenience is the biggest downside. It's not even that bad because I get to commute with my husband and I never get tired of being in downtown San Francisco; I love the energy of the city. |
| Michael | The harsh realities of market fluctuations, the economy, and changing healthcare policies are always looming in the background. There are more risks and less stability. It's also more exciting too; you have to make peace with your own risk tolerance. |
| David | Corporations are driven to grow and manage resources efficiently while adapting to the market needs. As a result we are continuously changing and reorganizing. Managing this environment can be stressful even when the change is good. |
| Greg | The continual demand of seeking and securing funding for research and successfully navigating the grant process. |
If you have had the experience of an academic position, how is the work that you are doing in industry different from what you would be doing in academia? What are some of the similarities between your work in industry and that in academia?
| | |
| --- | --- |
| Koyya | I decided to accept an industry job directly out of my PhD program, so I do not have experience of an academic position. However, the work I'm doing is very similar to my dissertation work in that I have a hypothesis and I have to design an analytical approach with the available data to answer the question. |
| Cynthia | I am still doing the same kind of work (running research studies, analyzing and presenting/publishing results) but the intended audience for my work products is different. My work is now focused on health care payers who are looking for and deciding on solutions to improve the health of their constituents. In academia, my goal was building the evidence base for the efficacy of behavior change programs. I still use all the same principles of behavior science and rigorous research methods, but the output of the research serves a different purpose. |
| Michael | I began working outside academia after receiving my PhD; however, I am fortunate to have a job that I consider quasi-academic. While I don't teach classes, I am occasionally invited to guest lecture a class session, and I also mentor students and analysts. I manage a research team and design and conduct research studies with the goal of submitting results to academic conferences and peer-reviewed journals. I give back to the field by reviewing conference abstracts and articles for several journals. My performance is based on the quantity and quality of my work and the value I bring to my organization. |
| David | There are certainly differences in that the goals of the two pursuits are not always entirely consistent. For example, the pursuit of discovery and knowledge acquisition are highly valued academic goals, which often take years or even decades to achieve, whereas for industry the value is more about the economics and near- or short- term priorities. |
| Greg | In some ways my current position is similar to being a researcher in an academic setting. I work on a number of studies and am involved with all aspects of research including proposal development, executing study protocols, data analysis, writing manuscripts. But I am also involved more now in the policy aspects of our work. Particularly with studies on implementing new care pathways for seniors, we have to consider the implications for Medicare and Medicaid for payment. |
What advice would you give to an SBM member considering a switch from academia to industry? From industry to academia? How to move between the two over time?
| | |
| --- | --- |
| Koyya | I believe that it is important to maintain an academic presence if you decide to work within industry because there is overlap in research between the two. |
| Cynthia | If the switch is from academia to industry: do your research! Explore companies of all sizes that are doing work in behavior science, reach out, make connections, and ask your questions. Follow companies on social media, and up your tech skills. Read more, and read more broadly. I skim Fortune's Term Sheet, Politico, JAMA weekly table of contents, AHIP, and a few others to stay up to date on the health care field at large. When it comes time to apply for a position, look at your career from a different angle: Industry is not interested in your long chronological list of papers and presentations. Learn how to quantify what you have done, the reach and impact you have made, and the influence you have had. |
| Michael | Be confident that your analytic and research skills are valuable and transferable. Be adaptable to apply your skills on projects that may not be in your previous line of research. Understand that industry is usually not interested in research to develop new theories or constructs. Demonstrate how your skills and experience can be applied to solve business problems. Remember that industry always seeks profit; find an industry that also does good. |
| David | I've bridged the two worlds of academia and industry for most of my career and see tremendous value in understanding the culture of both pursuits. Moving from one to another requires flexibility and recognition of the different cultures, goals, and priorities for each. I think the future of academic and industry partnerships is very promising and I'd encourage SBM members to be open to these kinds of relationships. |
| Greg | I get asked this question from time to time, particularly at SBM conferences. The first thing I say is that there are definitely opportunities out there for behavioral scientists in for-profit and non-profit organizations. We bring a lot of skills from academia such as critical thinking, organizing information, as well as writing and presenting skills. Having experience working with data and applied statistical analyses is also in demand in industry. As behavior scientists we know about theories of behavior change, measuring behavior and psychosocial constructs, and developing and implementing different types of interventions. I think having established a track record of publications and some completed projects helps to "sell" yourself (i.e., your brand) in industry and shows the value you can add to an organization. |
How could SBM help with these transitions?
Koyya

More advertisements of industry positions to bring awareness of other opportunities.

Cynthia

Create opportunities for academia-industry networking and collaboration. The Digital Health Council has been a great "home" for me in SBM and keeps me plugged into a network of behavior scientists in both settings. SBM could also reach out to industry partners to remind them that they should post their job listings on SBM; that is how I found my position!

Michael

SBM helped me find my first job. After graduating with a master's degree in clinical psychology, I moved to Washington DC with my fiancé (now wife). I didn't know anyone else, and I didn't exactly know what I wanted to do. I opened my SBM membership directory (pre-internet and email) and called every member in town asking for a 30-minute informational interview. Most agreed. I happened to call Stephen Weiss (not realizing he was a founder and past president of SBM). His kind advice and referral to a position at The American University-National Center for Health Fitness launched my career.

SBM can facilitate networking by connecting those in academia with industry professionals. This should certainly occur during the Annual Meeting, and throughout the year by actively exploring opportunities to reach out and build relationships with fellow SBM colleagues.

David

SBM already has created an important infrastructure through the Digital Health Council to foster academic/industry partnerships among members from both domains. It is critically important that SBM continue to nurture and foster these relationships to support its members and contribute to the field.

Greg

I think SBM is already helping. In the last few years at the Annual Meeting there have been panel discussions on academic and industry relationships, and talks from people working in industry. Continuing to feature at the conference those behavioral scientists working in industry and creating forums where those interested in industry can meet colleagues in industry would be helpful.
As these articulate and forthright SBM interviewees have noted, if the fit is right, industry can be a collaborative home for SBM members' academic skills, expertise, and interests. As these interviewees have also noted, SBM can be an important contributor to this career growth, through Annual meetings, communications, and networking opportunities offered by its Councils, Committees, and SIGs, particularly those relating to digital health. SBM's professional and scientific liaisons, as well as mentorship by supportive SBM leaders and in leadership programs offer promising avenues for pursuing non-academic careers. A meaningful career in behavioral medicine can develop in academia, industry, with governmental entities, or in transitions among them.
The forthcoming SBM 2017 Annual Meeting offers numerous opportunities for exploring and forming connections with industry, including ones co-sponsored by the DHC, BIT SIG, and the SPLC. The full 2017 Annual Meeting Program can be found here.
We look forward to continuing the conversation in San Diego, and in the meantime, on Twitter at @BehavioralMed.
Update from Presidential Working Group on Genomics and Behavioral Medicine
In November 2016, SBM President Jim Sallis, Ph.D. charged a Working Group on Genomics and Behavioral Medicine to foster discussion regarding opportunities and concerns about genomics translation in behavioral medicine. The working group aims to engage the SBM membership to leverage SBM's influence toward shaping the narrative regarding genomic translation. Below we share ideas from a few working group members.
How is genomics relevant to behavioral medicine?
Bill Klein, Ph.D. (BK): One of the main interests of behavioral medicine is how human behavior influences the effectiveness of medical practice and intervention. Genomics gets right at the heart of this integration, because the impactful use of genomic information in medicine depends strongly on emotion, motivation, decision making, communication, and to some extent persuasion. Genomics also provides an ecologically valid context to examine constructs such as risk perception, health decision making, and health literacy.
Kim Kaphingst, Ph.D. (KK): Genomic information informs individuals' risk of disease, making the information important for targeting those at increased risk with disease prevention and screening interventions. Genomic information may also allow individual tailoring of intervention approaches to individual's disease risk. Genomics may also affect how individuals respond to behavioral interventions.
Colleen McBride, Ph.D., Chair of Working Group (CM): This is the main question for the working group! We need discussions about how we can get behavioral science at the genomics table. So much of the discovery work to date is focused on gene-disease or gene-drug response associations. We need a better understanding of the interactions of genetic interactions with social environment, health behavior and our behavior change interventions.
What are examples of how genomics can be integrated into behavioral medicine research?
BK: Although a fairly nascent field, good examples are beginning to accumulate, such as the integration of genetic and genomic information into tobacco addiction treatment. Another example is the ClinSeq project at the National Human Genome Research Institute to examine genomic predictors of cardiovascular disease. A social/behavioral team at National Institutes of Health is examining psychosocial constructs related to how participants engage with their genomic information.
KK: Risk communication and behavior change theories can inform whether and how genomic risk information may impact individuals. For example, decision making models can inform our research into the types of genomic results that individuals would want to have returned.
CM: One of my favorite examples is a study by Burd and colleagues (Obesity, 2013) that examined the 'super taster' phenotype and interaction with the fast food environment. People were asked to place a little tab on their tongue and some were highly sensitive to bitter taste and others were not ('non-taster phenotype'). When the study team looked at geo-spatial locations of fast food locations, individuals who were non-tasters in areas of high density fast food restaurants were more overweight than super-tasters in the same neighborhoods. Results exemplify how a high-risk phenotype (not tasting bitterness) interacts with the environment (high-fat restaurants) to yield differential health outcomes for the most susceptible.
3. How can SBM members learn more about genomics?
BK: Read, and read some more. Look at Public Health Genomics and recent special issues in the Journal of Behavioral Medicine and the Journal of Health Communication. Contact colleagues involved in whole-genome sequencing studies to discuss incorporating behavioral measures or interventions into larger studies.
KK: Attend relevant sessions at the SBM Annual Meeting or read articles in the Annals of Behavioral Medicine and Translational Behavioral Medicine. Webinars are offered by the Centers for Disease Control Office of Public Health Genomics and the American Public Health Association. Academic medical centers offer training positions in genomics topics with a focus on interdisciplinary research.
CM: I think when people are able to plug into an inviting and collaborative research group, we can learn more about genomics, how to 'speak the language' and make it more relatable to our work.
4. What are relevant funding opportunities?
BK: The Precision Medicine Initiative (now "All of Us") has funded several projects, but genomics is so ubiquitous that one need not seek out special funding but rather think about how genomics can provide another perspective (e.g., genetics of responses to weight loss interventions).
KK: There are a number of large mechanisms, such as the Centers of Excellence in Ethical Legal and Social Implications Research and Clinical Sequencing Exploratory Research grants, which have emphasized translational genomics research.
CM: Examples include implementation science such as proposals related to the Evaluations of Genomic Applications in Practice and Prevention recommended genomic applications that are ready for implementation.
Interested in learning more or becoming involved in activities of the Working Group on Genomics and Behavioral Medicine? Contact Anne Hahn at ahahn@sbm.org.
Dr. Winnifred Cutler: Getting the Word Out on Wellness and Freedom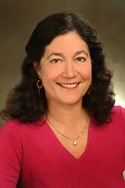 Katarina Friberg Felsted, MS, Aging SIG
This article features an interview with Dr. Winnifred Cutler, PhD, founder of The Athena Institute for Women's Wellness, Inc.
Aging SIG: Dr. Cutler please give us a brief background of your career trajectory. What types of previous jobs and experiences have led you to your present position?
WC: I earned my PhD in biology from the University of Pennsylvania followed by a post-doctoral fellowship at Stanford University where I founded The Stanford Menopause Study. Retuning to Penn, I co-founded the Women's Wellness Program. In 1986 my co-discovery of human pheromones received major news coverage. I left Penn to found The Athena Institute for Women's Wellness, Inc. To date I have had 50 scientific papers published and 8 books, including 2 invited medical textbooks.
Aging SIG: Most recently, you've analyzed data around overestimates of health risk.
WC: Yes, most American women have never had a diagnosis of invasive breast cancer. We asked what can these women expect over their next 25 years? This appears to be the first time a systematic study was undertaken to identify the long-term risk of invasive breast cancer among women who have never had a prior diagnosis.
Aging SIG: From what I've read, you conducted a secondary data analysis of almost 2.5 million women, meeting stringent criteria.
WC: Yes. We were able to locate 19 highly respected published trials that each met all 5 of our stringent criteria: every enrollee had no prior history of invasive breast cancer at the outset of screening; the number of enrolled women, the length of follow up, and the number identified with invasive breast cancer during the follow-up period were all known; no woman could be counted twice.
In June 2015 the Public Library of Science published the paper my coauthors and I wrote with the long title of "Invasive Breast Cancer Incidence in 2,305,427 Screened Asymptomatic Women: Estimated Long Term Outcomes During Menopause Using A Systematic Review."
Aging SIG: What are the most important results and implications of these findings?
WC: Three discoveries emerge from this unbiased very large pool of data:
1] Less than 5.5% of peri and postmenopausal women who currently are free of a past history of breast cancer will be diagnosed over their next 25 years of life.
2] For many women the next 25 years means that they will live breast cancer free the rest of their lives.
3] There are 7 healthy habits a woman can form to lower her risk even more and many SBM members work diligently on many of these:
1. Prevent weight gain through a healthy dietary practice (e.g. The Mediterranean Diet)
2. Build a practice of daily exercise to total at least 30 minutes a day, ideally in fresh air
3. Enjoy a moderate amount of wine (6 ounces per day for a 135 pound woman) but avoid excess
4. Enjoy daily sunshine on skin of whole body for about 15 minutes or take 2000 mg of vit d3
5. [minimize?] the sex hormone aging changes by learning about and engaging in good options
6. Recognize the breast benefits of sequential bio identical HRT and the dangers of continuous combined and/or synthetic forms of E&P
7. If asymptomatic, refuse mammogram screening but submit to professional breast exams
Aging SIG: How do you hope these results are assimilated by scholars and consumers of health care?
WC: I hope that women can engage in aging well, rather than focusing on the potential for illness and that SBM can help us spread the word among their membership. Once the members have the opportunity to attend our presentation, and perhaps check out our link on the topic that precedes the March 2017 SBM presentation, they might help spread the good news.
Aging SIG: Do you have any suggestions or tips for young scientists looking to pursue a career path that is an alternative to traditional academia?
WC: Yes. I would suggest that young scholars focus their energy on ways they can make a contribution to knowledge that will improve the quality of health care.
Aging SIG: Any final thoughts?
WC: Please visit our website which is full of information. Perhaps starting here.
Opportunities for Behavioral and Social Science Contributions to Population Health Improvement
Teresa M. Smith, PhD, Chair of the Population Health Science SIG
Lila J. Finney Rutten, PhD, Co-Chair of the Population Health Science SIG
Although the U.S. spends more on medical care than any other industrialized nation, and though its citizens are among the wealthiest in the world, they suffer poorer health and live shorter lives than people of many other countries.1 This health-wealth paradox has largely been attributed to failure to address important social and behavioral determinants of health,2 such as tobacco smoking, poor diet, obesity, physical inactivity, and alcohol use.3 Solutions to improve the U.S. population's health require efforts to address complex interactions among environmental, social, and behavioral factors at the population level rather than through individual pursuits of clinical care for acute and chronic disease. At this time, however, the U.S. underinvests in social services that address and influence social and behavioral determinants of health.2
Behavioral medicine, broadly conceived as having a focus on behavioral, cognitive, social, and environmental factors that affect health and quality of life across the lifespan, can inform efforts to improve population health. A window of opportunity exists for behavioral and social scientists and practitioners to apply methodological and content expertise to inform and engage in the emerging population health improvement movement. There is growing recognition that solutions to pressing health problems require community-wide engagement around promotion of a culture of health, as communities are seeking to create environments and resources that support population health. Effective health promotion and disease prevention programs informed by behavioral medicine and the growing recognition of the social determinants of disease have contributed significantly to reductions in morbidity and mortality during the 20th century. Continuation of research to identify effective means to improve health behavior moving forward is crucial to inform efforts to improve population health and reduce health disparities. Drawing upon the evidence base for individual-level interventions to improve health behaviors and quality of life, behavioral medicine is positioned to inform population-level interventions.
Multilevel Opportunities for Behavioral Medicine Impact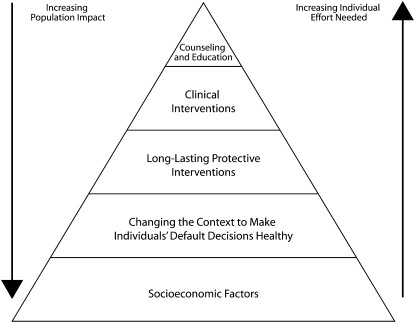 The Centers for Disease Control and Prevention's Health Impact Pyramid serves as a framework for identifying key areas of future scientific inquiry at the intersection of behavioral medicine and population science. The Health Impact Pyramid identifies a hierarchy of strategies for improving population health ranging from fundamental population-level socioeconomic factors that influence health outcomes to individual-level counseling and education. Behavioral medicine has historically focused its efforts at the top of this pyramid, emphasizing individual level counseling and education; however, there is a great opportunity for behavioral medicine to contribute to efforts across the various levels of the pyramid. At each level of the pyramid, behavioral research is needed to describe population trends, behavioral risk factors, mechanisms of behavioral change, and short- and long-term effects of interventions to improve population health. Comprehensive efforts that span multiple levels of the pyramid have the greatest opportunity for influencing sustainable health improvements, but require coordination outside of public health research and programs.4 The Society of Behavioral Medicine and members from all SIGs can draw upon its rich evidence base and methodological expertise to contribute to the following: evaluation of community-wide efforts to create health equity; addressing social determinants of health; and evaluating the impact of environmental factors behavior and related health outcomes.
References
1. Jaffe HW, Frieden TR. Improving health in the USA: progress and challenges. The Lancet. 2014;384(9937):3-5. doi:10.1016/S0140-6736(14)61032-1.
2. Adler NE, Prather AA. Determinants of Health and Longevity. Agency for Healthcare Research and Quality, Rockville, MD. http://www.ahrq.gov/professionals/education/curriculum-tools/population-health/adler.html. Published July 2015.
3. Bauer UE, Briss PA, Goodman RA, Bowman BA. Prevention of chronic disease in the 21st century: elimination of the leading preventable causes of premature death and disability in the USA. The Lancet. 2014;384(9937):45-52. doi:10.1016/S0140-6736(14)60648-6.
4. Frieden TR. A Framework for Public Health Action: The Health Impact Pyramid. Am J Public Health. 2010;100(4):590-595. doi:10.2105/AJPH.2009.185652.
Navigating a Career in Spirituality and Health Research: An Interview with Cheryl Holt
Kathleen Isaac, MPhil, Spirituality and Health SIG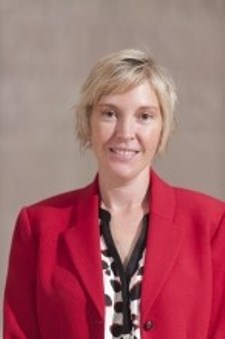 Dr. Cheryl L. Holt, PhD, FAAHB is a professor in the department of Behavioral and Community Health at the University Of Maryland School Of Public Health. For over 15 years, Dr. Holt has worked on a number of projects focused on community-based health communication studies and the role of religion and spirituality in health cognitions and behaviors. Her most recent project involves testing efforts to integrate sustainable health education in African American churches. The Spirituality and Health SIG interviewed Dr. Holt, as a leader in the field, to get her perspective on establishing her career.
Spirituality and Health SIG: You have conducted a considerable amount of research on spirituality in the African American Community. What sparked that interest and what was your path to your current position?
Holt: I obtained my doctoral degree in social psychology and for me, it was a natural progression to public health. During my training, I got a research assistant position in public health and this was a formative experience for me. Studying persuasive communication applied seamlessly to health communication research. Early on in graduate school, I was exposed to the importance of faith and spirituality in the way community members talked about health, and noticed how issues of faith and religion were deeply rooted in narratives about breast cancer. My first faculty position at the University of Birmingham Alabama provided a dynamic research environment where I took on grant writing and supportive research. I then went on to the University of Maryland, where I was invited to become involved in National Cancer Institute (NCI)- funded research. I co-led the team that applied for and obtained NCI-designated comprehensive status.
Spirituality and Health SIG: What challenges have you faced along the way and how have you overcome them?
Holt: We don't always have specific expertise to write competitive grants, and have to go outside of the institution. Networking is not naturally easy for me, but in recent years I have made more of an effort to make connections and talk about the progress of my lab. This might be because I'm a first generation college student.
Spirituality and Health SIG: I can imagine that being a first generation college student is a unique experience that not many in doctoral programs can relate to. What impact did that have on your training experience?
Holt: As a first generation college student, you don't know what to do because you have no frame of reference and at times you can feel like an outsider. It's subtle how it manifests itself.
Spirituality and Health SIG: What challenges have you encountered in terms of studying spirituality?
Holt: I learned from scratch because I wasn't raised in a strong faith tradition. I learned that my assumptions were not true. There was also mistrust from community members. I learned to go in with an open mind and listen. My advice for engaging with community members is to listen, and be respectful. Be authentic and follow through with promises. It is not difficult to establish and maintain trust if you do those things.
Spirituality and Health SIG: In your view, why is it important to study Spirituality and Health?
Holt: It's an important cultural factor that is related to health cognitions and behaviors, if you are working with a population that embraces faith. We don't have to hold the same beliefs, but we should recognize how cultural factors influence how people take care of and help themselves.
Spirituality and Health SIG: What advice would you give to students/early career professionals who are interested in a focus on spirituality and health in their training/career?
Holt: My general advice is persistence. Often people give up when a project doesn't get funded or a paper gets rejected. You have to develop thick skin and know it's not easy: you'll learn a great deal and be stronger. I've seen people get discouraged and it takes building resilience to continue with the path that you are on. Also, search out great people and get a cadre of strong mentors. One person isn't able to do everything in a mentorship role.
Addressing Obesity in Diverse Communities: An Interview with Milagros C. Rosal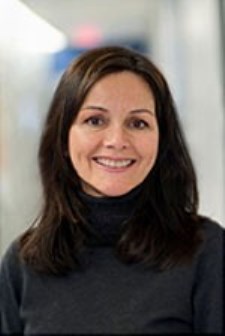 The Society of Behavioral Medicine's (SBM) Obesity and Eating Disorders SIG recently interviewed Dr. Milagros C. Rosal, Tenured Professor of Medicine in the Division of Preventive & Behavioral Medicine at the University of Massachusetts Medical School (UMMS). Dr. Rosal is a clinical psychologist and nationally and internationally recognized expert in health equity interventions and community-engaged research to reduce health disparities among disadvantaged groups in the population.
OED SIG: What role does culture play in the incidence and prevalence of obesity?

Milagros Rosal: Everything we think and do is colored by culture, which includes inter-generationally transmitted values, expectations and behaviors as well as values, expectations and behaviors that we slowly adopt from exposure to new cultures through a process known as "acculturation." Perhaps the role of culture is best illustrated by what happens when an individual from a foreign country immigrates to the United States. For example, Ayala and colleagues summarized evidence that as Latino individuals "acculturate" to mainstream American culture they are more likely to engage in less healthy dietary behaviors, including eating more fast food, snacks, added fats, sugar and sugar-sweetened beverages, and less likely to eat more traditional and healthier foods like fruit and beans, compared to less acculturated Latinos.
OED SIG: What are your suggestions for how we can better address obesity in low-income and minority populations?
Milagros Rosal: There are multi-level factors that contribute to the increasing obesity epidemic and these factors need to be taken into consideration in efforts to gain control over this complex problem of obesity. We need to consider from epigenetic factors to individual, family and school influences, to the social and physical environment in the communities we live, to policy. All levels of influence have aligned to create a "perfect storm". Now, we are faced with the need to address these factors -singly and in a combined fashion- to fight obesity and optimize our health. In addition, because the impact of our approaches depends not only on their effectiveness but also on their potential reach, we need to consider new intervention models and vehicles to maximize the reach to populations in greatest need. There are resources that can be leveraged to engage large groups of individuals and stakeholders, including new technologies and social media platforms. Lastly, I think we need to learn more about the segment of the population that has not been impacted by the obesity epidemic, or at least not yet impacted. We need to understand how these individuals have managed to be resilient despite the multiple factors yielding the rest of the population in a different direction, toward overweight and obesity.
OED SIG: What are your recommendations for developing culturally tailored interventions?
Milagros Rosal: This is a very important question because there are misconceptions as to what makes an intervention culturally appropriate for a particular group. Existing data provides evidence that the greater the cultural tailoring of an intervention, the greater its effectiveness. Broadly speaking, when we talk about cultural tailoring we refer to ways of making an intervention meaningful to a group of individuals who share a common culture. There is general consensus that protocols to adapt or develop culturally tailored interventions should include input from individuals from the targeted cultural groups and sub-groups. Working in partnership with individuals from the targeted communities and including individuals from these communities within the research team are key. Formative qualitative research also is critical for developing and pre-testing intervention protocols for a particular population. In addition to providing in-depth knowledge of critical weight-related experiences, beliefs, behaviors, and needs and preferences of a target group, qualitative methodologies also allow for assessing the linguistic appropriateness of the intervention, its sensitivity to literacy needs, and its overall acceptability and appeal. Cognitive interviews with individuals from the targeted communities can help assess not only whether the forward translation maintains the meaning of the original intervention but also whether the translation is clear and culturally relevant to the targeted group.
OED SIG: What suggestions do you have for early career investigators in this area?
Milagros Rosal: I think that an important quality for early career investigators working in the field of obesity with diverse populations is to have cultural humility. As researchers in the field of health disparities we need to be aware of and curious about our personal pre-conceived ideas and biases about the problems and the health disparity populations we study. This is an ongoing process, not a single event. This awareness can facilitate an open and non-paternalistic approach with the communities whose health we intend to improve. Working collaboratively with community partners that can inform our work is critical, as is being aware of the power dynamics that can influence the effectiveness of our work and our ability to make an impact.
Health Equity Research in a New Era
Betina Yanez, PhD, EMMH SIG Co-Chair Elect and the EMMH SIG Leadership
Many of us within the EMMH SIG have been reflecting on the political events that have been unfolding since January 20th. Most recently, the executive order on immigration has left us with heavy emotions as we contemplate its widespread implications. There is no doubt that these political actions have ignited an important dialogue regarding the future of diversity and inclusion in our country. Limiting diversity at all levels of scientific research stymies progress and runs counter to the goal of improving the health of all individuals.
The EMMH SIG considers this a unique time in our nation's history to elevate the dialogue on health equity and to galvanize our membership to conduct health equity research. As a community of scientists, practitioners, and educators, it is our mission to disseminate evidence-based strategies for the betterment of our society and to ensure that our nation's policies are driven by facts rather than fear. We encourage our SBM colleagues to continue to weave diversity and inclusion into the fabric of behavioral medicine to increase the impact of our work and ensure the development and implementation of health equity solutions.
Racial and ethnic minority groups are projected to comprise of more than half of the U.S. population by 2050. We believe that this shifting demographic brings new challenges and opportunities to health equity research. We have a responsibility to make sure that all people – regardless of race or ethnicity, gender identity, sexual orientation, income, religion, or disability – have the opportunity to be healthy and achieve maximum well being. With this goal in mind, we must strive for diversity and inclusion at every level of research and training in behavioral medicine.
As we approach the Society for Behavioral Medicine's annual meeting in San Diego, the EMMH SIG would like to express our continued commitment to an environment of inclusion and diversity by emphasizing and addressing health issues among medically understudied and underserved minority groups. We encourage all members and attendees at this year's annual meeting to elevate the dialogue on health equity as we strive for greater diversity and inclusion in our workforce and aim for parity in health outcomes.
We have prepared an exciting agenda for this year's meeting. We are especially enthusiastic about our annual business meeting and co-sponsored symposium on precision medicine. We look forward to seeing you in San Diego!
EMMH 2017 Business meeting
Breakfast Meeting, Thursday March 30, 7am-7:45am, Sapphire I
ConNECTing the Dots: Translating Evidence to Advance Equity in Precision Medicine"
*selected by SBM President Jim Sallis as a featured session (EMMH SIG and the Spirituality and Health SIG),
Symposium, Thursday, March 30, 8am-9:15am, Sapphire A
Don't Dread the Dissertation: An Interview with Valerie H. Myers
Jeni Matthews, MS, Student SIG Chair and Sandra Soto, MPH, Student SIG Annual Meeting Coordinator
The Student SIG interviewed Valerie H. Myers, PhD, Senior Scientist at Klein Buendel, Inc. and member of the ETCD Council. They talked with Dr. Myers about how to get the most out of your dissertation and her responses are summarized below.
Student SIG: What tips do you have on choosing a dissertation committee (assuming chair is selected)?
Myers: Get feedback from your chair. They typically work closely with other faculty members and can provide a good "first pass". Recognize the difference between a difficult and a challenging committee member. A challenging member will challenge your excellence and attempt to get the best research out of you. Do not shy away from "challenging" faculty.
Interview potential committee members. Give them a general concept of your idea to see their interest in participating on your committee. Do not assume that they want to be on your committee- invite them. Interview fellow students who have gone through this process. Talk with them about committee members regarding their accessibility, timeliness, feedback, expectations, and work environment.
Student SIG: How early should a student start developing dissertation ideas?
Myers: You should always be thinking about research ideas. Typically, around your third year you should have an "idea board". Meet with your chair and discuss what works for them and their research, the lab, and available resources (these are the key players to be successful).
Student SIG: What should students do to prepare for the proposal?
Myers: Prepare to be frustrated and know its not always going to go your way. Meet with your chair and ask them about the successful approaches of their previous students.
Give committee members plenty of time to read your manuscript before the proposal. It is ok to ask members if they've read the manuscript and if they see any major concerns. Don't take things personally! Keep an open mind.
Student SIG: What are some common mistakes that students make when conducting their dissertation work?
Myers: Procrastination is the #1 killer of the dissertation. Having unrealistic deadlines and writing "in order" can be problematic. Don't forgo work-life balance. Make sure you are eating balanced meals, getting plenty of sleep, and exercising. Students also don't need to write everyday- stay actively engaged and schedule time daily for your dissertation. Also, when you are in a writing session and you get stuck, don't walk away. Maybe you need to read or write down bullet points to come back to later.
Student SIG: What should be considered when it comes to writing the dissertation?
Myers: Don't compare yourself to others! Evaluate your progress based on feedback from your chair.
Remember that your first draft is only a draft. Don't get stuck in trying to turn in a perfectly polished first draft. I don't believe you need to write everyday. I believe that you need to think and be actively engaged in your project daily (e.g., reading, writing, outlining, or making bullet points).
Don't drive yourself crazy with trying to read everything in the literature. Read until you find the "one" article that you can use as template or a model. You might find multiple articles that you want to model each section of your paper off of. Be sure to write down and synthesize what you have read so you don't keep reading just to read. Reading can be its own form of procrastination. Being exhaustive doesn't mean include everything. It means including all the concepts.
Student SIG: What to consider when conducting research for your dissertation?
Myers: Choose something that you like, not love. If you love and you are passionate about it, it will never be good enough. Take an idea close to what you love and that you have resources for in a protective environment. There is too much stress looking for a brilliant idea. You don't want to set yourself up on a concept that is too complex.
Student SIG: What should students do to prepare for the dissertation defense?
Myers: Be confident, justify your study, articulate it well, recognize the limitations and highlight future directions. Make sure you have your stats right. You don't want to give unnecessary ammo to committee. Be prepared to answer questions related to the next steps/future directions. No one knows the project better than you!
Student SIG: Do you have any other general tips and/or suggestions?
Myers: Take advice with a grain of salt. After the proposal, as soon as you can, go back to your lab and take one hour to put the entire methodology into past tense. If it's in past tense then it's already in defense style and that gets you in the mindset that you are almost there.
Child and Family Health in the Field: An Interview with Dr. Delamater
April Bowling, PhD, CFH SIG Member; Rebeccah L Sokol, MSPH, CFH SIG Outlook Coordinator; Nataliya Zelikovsky, PhD, CFH SIG Chair; & Pam Behrman, PhD, CFH SIG Co-Chair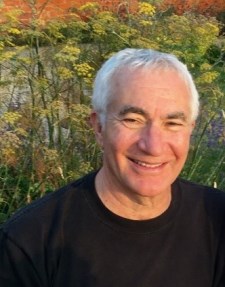 The Child and Family Health Special Interest Group (CFH SIG) interviewed SBM fellow and recipient of the CFH SIG Lifetime Achievement Award, Dr. Alan Delamater, to gain insight into how he approaches diabetes research from a child and family health perspective.
CFH SIG: What drew you to research the behavioral and psychosocial aspects of diabetes in children and families?
Delamater: As a graduate student I studied ADHD and learning disabilities. However, in my first faculty position a colleague asked if I would co-author a literature review on family and child factors associated with successful diabetes management. That review led me to see the research opportunities in pediatric behavioral medicine. I eventually wrote a small grant that received funding, and that grant led to an RCT, and that resulted in over 30 years of continuing research in what became my field of expertise.
CFH SIG: What current and future projects are you most excited about?
Delamater: I'm most excited about using mobile health technology to translate the face-to-face aspects of clinical care into digital content to manage blood sugar control. We've done a nice job testing interventions and we know what works, but the issue remaining is delivery. In a survey of 200 [diabetes care?]centers about barriers to patient care, an overwhelming response was the lack of resources. We don't have enough clinicians to meet the needs of patients. Mobile applications help fill that gap, and research shows that families would welcome this approach.
I am also interested in an application of a family-based mindfulness intervention for treatment of type 2 diabetes in adolescents. Personally, I have been practicing mindfulness meditation since 1975 and it has been transformative. I have applied it in my clinical work, but I think the time is ripe to move it into my research. The evidence base has evolved, and there is potential for mindfulness to be effective in the field of behavioral medicine management of chronic diseases like diabetes. Conducting multi-site studies has also been gratifying because they provide the power to answer interdisciplinary questions with a large sample, such as how life transitions affect management of diabetes in youth. Another exciting intervention with babies and mothers is aimed at preventing obesity through care delivered at well-child visits in their first 2 years, since by kindergarten so many children are already obese.
That's why I love academia. You would think I'd be bored after studying these topics for more than 30 years, but I'm still so excited.
CFH SIG: Are grandparents playing an important role in children's obesity treatment and diabetes management?
Delamater: So much depends upon cultural factors. Clinically, we might address different management techniques with various caregivers depending on their responsibilities and relationships within the family. It's a problem if we have a clinical disconnect between messaging for parents versus grandparents, but we clearly lack interventions targeting grandparents. Our review found that the field is ripe for research regarding how grandparents affect health outcomes in younger children.
CFH SIG: What advice would you give current doctoral students interested in child and family health research?
Delamater: Start small. Apply for small grants, get a track record, and establish yourself as a principal investigator. Then you can advance to a private foundation and seek bigger funding. It's unreasonable to think you are going to score an R01 right out of school. Publish, and do more short term studies that can add a lot to the field of behavioral medicine. Also, look for good mentors and support systems. Finally, have a balanced life and have fun with it!
To hear more from Dr. Delamater and learn about the recent work of the CFH SIG, join us for our:
Annual CFH SIG Business Meeting
Date: Thursday, March 30
Time: 10:45-11:45 AM
Location: Conference Room Sapphire P, Hilton San Diego Bayfront
Violence and Trauma: Essential for Behavioral Medicine
Emily Rothman, Phd, Violence and Trauma SIG
In 2014, there were 14,249 homicides in the U.S., an estimated 702,000 children (unique incidents) were victims of abuse and neglect, there were 5,479 hate crimes reported to the FBI, and 9,000,000 people were physically assaulted by an intimate partner. Experiences of violence have been demonstrated to contribute to a host of physical health problems including neurological, cardiovascular, gastrointestinal, dental, opthalmologic, genito-urological, endocrinological, and oncological (see COLEVA for specifics on causal pathways). But in 2014, the Society for Behavioral Medicine had no special interest group on violence and trauma.
In 2015, a small but committed group of SBM members decided to found a new SIG focused on violence and trauma, boost the visibility of the issue, raise the bar for scholarship in our area, and above all to make an encouraging, supportive, and friendly "home" within SBM for the hundreds of students, researchers, advocates, and professionals who have a connection to the issue of violence or trauma. As the Chair of the Violence and Trauma SIG (VT_SIG) from 2015-2017, I could not be more proud to tell you that we have grown from a group of six at our inaugural business meeting at the 2015 SBM conference to 106 members today. Our membership comprises psychologists, nurses, social workers, physicians, public health students and researchers, and several advocates for survivors of violence and trauma. We are a diverse group, and hail from all regions of the U.S., as well as Iceland, Denmark and Australia.
VT_SIG Achievements Since its Inception:
At the 2016 annual meeting, we organized and presented the first-ever violence and trauma-focused session, and presented novel and cutting-edge research on a national program to train health care providers to use a trauma-informed approach, the impact of a prevention strategy on potential victims of partner abuse, and research with cancer radiology patients who were sexual assault survivors about how their healthcare experience could be less frightening. Perhaps even more importantly, we enjoyed an extremely tasty and festive dinner together, and discovered that despite wide variation in our training backgrounds and present positions, we now had a built-in support system for networking, collaborating, and inspiring one another.
The intrepid Dr. Pam Behrman co-authored an introduction to violence and trauma for child health specialists for a peer-reviewed manuscript that was published in the Journal of Behavioral Medicine later that fall.
Dr. Andi Clements, who was the immediate past-Chair of the Spirituality and Health SIG, helped coordinate a new symposium proposal for the 2017 annual meeting on "Caring for Trauma Survivors: Caregiver Characteristics, Compassion Fatigue, and Outcomes of a Spiritual Intervention," which will include papers by Drs. Jill Bormann and Rose Constantino (look for it on Thursday, March 30th from 8:00-9:15am in Sapphire 411a). Dr. Clements also received a grant from the State of Tennessee Department of Children's Services to conduct a demonstration project infusing Trauma-Informed Care in a Boys & Girls Club to attempt to ameliorate the effects of Adverse Childhood Experiences ($600,000 over five years).
VT_SIG members Ivy Ko, Rose Constantino, and Sheela Raja collaborated on a symposium submission entitled: "Intimate partner violence and trauma-informed care: Priority issues for behavioral medicine" (look for it Saturday, April 1st from 8:30am-9:45am in Sapphire 400), and Dr. Pam Behrman organized a symposium entitled "Child and Family Health and Violence and Trauma SIGs Present: The Impact of Adverse Childhood Experiences [ACEs] on Child and Young Adult Health Functioning" to be presented by Drs. Behrman, Raja, Kimberly Randall and Nisha Beharie (look for it Friday, March 31st, from 1:30-2:45pm in Sapphire L).
Looking Ahead:
It's been a busy and productive two years. Now that our SIG has taken root within SBM, we hope to welcome even more new members, and encourage those with an interest, passion, or curiosity about the relationship between violence, trauma, and health to join us at our annual business meeting or to join our SIG today.
New Articles from Annals of Behavioral Medicine and Translational Behavioral Medicine
SBM's two journals, Annals of Behavioral Medicine and Translational Behavioral Medicine: Practice, Policy, Research (TBM), continuously publish online articles, many of which become available before issues are printed. Three recently published Annals and TBM online articles are listed below.
SBM members who have paid their 2016 membership dues are able to access the full text of all Annals and TBM online articles via the SBM website by following the steps below.
Go to the Members Only section of the SBM website (http://www.sbm.org/membership/members).
Log in with your username and password.
Click on the Journals link (listed third in the list of member benefits).
Click on the title of the journal which you would like to electronically access.
To check if you are a current SBM member, or if you are having trouble accessing the journals online, please contact the SBM national office at info@sbm.org or (414) 918-3156.
Annals of Behavioral Medicine
Intervention Mediators in a Randomized Controlled Trial to Increase Colonoscopy Uptake Among Individuals at Increased Risk of Familial Colorectal Cancer
Barbara H. Brumbach, Wendy C. Birmingham, Watcharaporn Boonyasiriwat, Scott Walters, Anita Y. Kinne
Background
Understanding the pathways by which interventions achieve behavioral change is important for optimizing intervention strategies.
Purpose
We examined mediators of behavior change in a tailored-risk communication intervention that increased guideline-based colorectal cancer screening among individuals at increased familial risk.
Methods
Participants at increased familial risk for colorectal cancer (N = 481) were randomized to one of two arms: (1) a remote, tailored-risk communication intervention (Tele-Cancer Risk Assessment and Evaluation (TeleCARE)) or (2) a mailed educational brochure intervention.
Results
Structural equation modeling showed that participants in TeleCARE were more likely to get a colonoscopy. The effect was partially mediated through perceived threat (β = 0.12, p < 0.05), efficacy beliefs (β = 0.12, p < 0.05), emotions (β = 0.22, p < 0.001), and behavioral intentions (β = 0.24, p < 0.001). Model fit was very good: comparative fit index = 0.95, root-mean-square error of approximation = 0.05, and standardized root-mean-square residual = 0.08.
Conclusion
Evaluating mediating variables between an intervention (TeleCARE) and a primary outcome (colonoscopy) contributes to our understanding of underlying mechanisms that lead to health behavior change, thus leading to better informed and designed future interventions.
Preparedness and Cancer-Related Symptom Management among Cancer Survivors in the First Year Post-Treatment
Corinne R. Leach, Alyssa N. Troeschel,Dawn Wiatrek, Annette L. Stanton, Michael Diefenbach, Kevin D. Stein, Katherine Sharpe, Kenneth Portier
Background
Many cancer survivors feel unprepared for the physical and psychosocial challenges that accompany the post-treatment care transition (i.e., re-entry phase), including management of cancer-related symptoms. Few studies have investigated personal and contextual factors associated with the extent of preparedness for re-entry or how they are related to cancer-related symptom management.
Purpose
Data from the American Cancer Society's Cancer Survivor Transition Study examined (1) characteristics of breast, prostate, and colorectal cancer survivors (n = 1188) within the first year of completing treatment who are most and least prepared for re-entry; and (2) how preparedness level and other characteristics are related to cancer-related symptom management.
Methods
Stanton and colleagues' [1] conceptual model of survivorship guided the selection of interpersonal/environmental, individual, and disease/treatment-related characteristics as potential contributors to levels of preparedness and cancer-related symptom management using regression tree and multivariate linear regression analyses.
Results
Survivors, on average, felt moderately prepared for the transition to post-treatment care. Lowest levels of preparedness were found among survivors with relatively high depressive symptoms, low perceived quality of oncology-provided survivorship care, and limited discussion about potential side effects with a health professional. Poorer symptom management was associated with younger age, having more comorbid conditions, and lower preparedness, social support, and spirituality.
Conclusion
Survivors who feel unprepared for the transition to post-treatment care report poorer cancer-related symptom management. Identification of factors associated with low perceived preparedness and poor cancer-related symptom management will assist in risk stratification and development of tailored interventions to meet the needs of cancer survivors during re-entry.
Associations Between Pain Catastrophizing and Cognitive Fusion in Relation to Pain and Upper Extremity Function Among Hand and Upper Extremity Surgery Patients
Sezai Özkan, Emily L. Zale, David Ring, Ana-Maria Vranceanu
Background
Patients who present to hand surgery practices are at increased risk of psychological distress, pain, and disability. Greater catastrophic thinking about pain is associated with greater pain intensity, and initial evidence suggest that, together, catastrophic thinking about pain and cognitive fusion (i.e., interpretation of thoughts as true) are associated with poorer pain outcomes.
Purpose
We tested whether cognitive fusion or catastrophic thinking interacts in relation to pain and upper extremity physical function among patients seeking care from a hand surgeon.
Methods
Patients (N = 110; mean age= 47.51; 59% women) presenting to an outpatient hand surgery practice completed computerized measures of sociodemographics, pain intensity, cognitive fusion, catastrophic thinking about pain, and upper extremity function.
Results
ANCOVA revealed an interaction between cognitive fusion and catastrophic thinking about pain with respect to pain intensity and upper extremity function (ps < .01). Participants who scored high on both cognitive fusion and catastrophic thinking about pain reported the greatest levels of pain, relative to those who scored high on a single measure. The lowest levels of upper extremity function were also observed among those who scored high on both catastrophic thinking about pain and cognitive fusion. A similar pattern of results was observed when we tested each catastrophizing subscale individually.
Conclusion
Maladaptive cognitions about pain (i.e., catastrophic thinking) may be particularly problematic when interpreted as representative of reality (i.e., cognitive fusion). Psychosocial interventions addressing catastrophic thinking about pain and cognitive fusion concurrently merit investigation among people with hand and upper extremity illness.
Translational Behavioral Medicine
Behavioral and Social Sciences at the National Institutes of Health: adoption of research findings in health research and practice as a scientific priority
William T. Riley
The National Institutes of Health's Office of Behavioral and Social Sciences Research (OBSSR) recently released its Strategic Plan for 2017 to 2021. This plan highlights three scientific priorities: (1) improve the synergy of basic and applied behavioral and social sciences research, (2) enhance and promote the research infrastructure, methods, and measures needed to support a more cumulative and integrated approach to behavioral and social sciences research, and (3) facilitate the adoption of behavioral and social sciences research findings in health research and in practice. This commentary focuses on the challenges and opportunities to facilitate the adoption of research findings in health research and in practice. In addition to the ongoing NIH support for dissemination and implementation (D&I) research, we must address transformative challenges and opportunities such as better disseminating and implementing D&I research, merging research and practice, adopting more rigorous and diverse methods and measures for both D&I and clinical trials research, evaluating technological-based delivery of interventions, and transitioning from minimally adaptable intervention packages to planned adaptations rooted in behavior change principles. Beyond translation into practice and policy, the OBSSR Strategic Plan also highlights the need for translation of behavioral and social science findings into the broader biomedical research enterprise.
The implementation and evaluation of a communication skills training program for oncology nurses
Smita C. Banerjee, Ruth Manna, Nessa Coyle, Stacey Penn, Tess E. Gallegos, Talia Zaider, Carol A. Krueger, Philip A. Bialer, Carma L. Bylund, Patricia A. Parker
Many nurses express difficulty in communicating with their patients, especially in oncology settings where there are numerous challenges and high-stake decisions during the course of diagnosis and treatment. Providing specific training in communication skills is one way to enhance the communication between nurses and their patients. We developed and implemented a communication skills training program for nurses, consisting of three teaching modules: responding empathically to patients; discussing death, dying, and end-of-life goals of care; and responding to challenging interactions with families. Training included didactic and experiential small group role plays. This paper presents results on program evaluation, self-efficacy, and behavioral demonstration of learned communication skills. Three hundred forty-two inpatient oncology nurses participated in a 1-day communication skills training program and completed course evaluations, self-reports, and pre- and post-standardized patient assessments. Participants rated the training favorably, and they reported significant gains in self-efficacy in their ability to communicate with patients in various contexts. Participants also demonstrated significant improvement in several empathic skills, as well as in clarifying skill. Our work demonstrates that implementation of a nurse communication skills training program at a major cancer center is feasible and acceptable and has a significant impact on participants' self-efficacy and uptake of communication skills.
Design and implementation of decision support for tobacco dependence treatment in an inpatient electronic medical record: a randomized trial
Steven L. Bernstein, June Rosner, Michelle DeWitt, Jeanette Tetrault, Allen L. Hsiao, James Dziura, Scott Sussman, Patrick O'Connor, Benjamin Toll
Tobacco dependence treatment for hospitalized smokers results in long-term cessation if treatment continues at least 30 days post-discharge. Health information technology may facilitate ongoing tobacco dependence treatment after hospital discharge. To describe the use and impact of a new decision support tool and order set for inpatient physicians, addressing tobacco dependence treatment for hospitalized smokers, embedded in an electronic health record (EHR). In a cluster-randomized trial, 254 physicians were randomized (1:1) to either receive or not receive the decision support tool and order set, which were embedded in the Epic (Madison, WI) EHR used at 2 hospitals in a single city. When an adult patient was admitted to a medical service, an electronic alert appeared if the patient was coded in the EHR as a smoker. For physicians randomized to the intervention, the alert linked to an order set to prescribe tobacco treatment medications and refer the patient to the state tobacco quitline. Additionally, "tobacco use disorder" was added to the patient's problem list, and an e-mail was sent to the patient's primary care provider (PCP). In the control arm, an alert fired with no screen visibility. Generalized estimating equations were used to model the data. Since August 2013, the alert has appeared for 10,939 patients (5391 intervention, 5548 control). Compared to control physicians, intervention physicians were more likely to order tobacco treatment medication (35 vs. 29%, P < 0.0001), populate the problem list with tobacco use disorder (41 vs. 2%, P < 0.0001), and make a referral to the state smokers' quitline (30 vs. 0%, P < 0.0001). In addition, intervention physicians sent an e-mail to the patient's PCP 4152 (99%) times. Designing and implementing an order set and alert for tobacco treatment in an EHR is feasible and helps physicians place more orders for tobacco treatment medication, referrals to the state smokers' quitline, and e-mails to patients' PCPs. Data on cessation outcomes are pending.
Congratulations to the following Society of Behavioral Medicine (SBM) members who recently received awards or were otherwise honored. To have your honor or award featured in the next issue of Outlook, please email ahahn@sbm.org.
Jill E. Bormann, PhD, RN, FAAN
Dr. Bormann has been selected to receive the 2017 International Society of Psychiatric-Mental Health Nurses (ISPN) Research Award. The ISPN Research Award recognizes contributions to the generation of new psychiatric-mental health nursing knowledge; and the impacts of your research related to Mantram Repetition Program to improve psychiatric-mental health nursing clinical practice, care delivery, and/or policy.
Dr. Cynthia C. Forbes, PhD
Dr. Forbes was awarded an Australian Endeavour Research Fellowship. The Endeavour Fellowship program aims to build Australia's reputation for excellence in the provision of education and research, support the internationalization of the Australian higher education and research sectors, and offer high-achieving individuals from overseas and Australia opportunities to increase their productivity and expertise in their field.
Stephen M. Weiss, PhD, MPH and Marc D. Gellman, PhD
Dr. Weiss and Dr. Gellman were honored by the International Congress of Behavioral Medicine (ICBM) for their contributions to the field. Dr. Weiss, who is widely considered one of the founders of the field, received the ICBM's Lifetime Achievement Award. Dr. Gellman, was honored with the Distinguished Career Contribution Award for his widely acknowledged contributions to the development of behavioral medicine.
Dr. James Sallis, PhD
Dr. Sallis was elected to the National Academy of Medicine.
Kimlin Tam Ashing, PhD
Dr. Kimlin has been elected to serve on the Minorities in Cancer Research Council of the American Association for Cancer Research.
Amelie G. Ramirez, DrPH
Dr. Ramirez has received the American Association for Cancer Research (AACR) Distinguished Lecture on the Science of Cancer Health Disparities award. The award, sponsored by Susan G. Komen, honors an investigator with a far-reaching impact on the etiology, detection, diagnosis, treatment or prevention of cancer health disparities.
Kim Lavoie, PhD
Dr. Lavoie has been inaugurated into the College of the Royal Society of Canada. The College of New Scholars, Artists and Scientists is Canada's first national system of multidisciplinary recognition for the emerging generation of Canadian intellectual leadership. The Members of the College are Canadians and Permanent Residents who, at an early stage in their career, have demonstrated a high level of achievement.
Members in the News
The following Society of Behavioral Medicine (SBM) members and their research were recently featured in news articles or videos. To have your news spot featured in the next issue of Outlook, please email ahahn@sbm.org.
Dr. Leigh Ann Simmons, PhD and Devon Noonan, PhD
Drs. Simmons and Noonan were quoted in a Forbes article about the coming challenges to improving rural women's cancer risk under the Trump Administration.
Dr. James Sallis, PhD
Dr. Sallis was quoted in UC San Diego Health , Health Day, The Casper Star Tribune, and The Arizona Daily Sun about his work on a three part Lancet series on urban design, transport, and health.
Dr. Shelley Bluethman, PhD
Dr. Bluethmann was interviewed in Forbes and HemOnc Today about her study on prevalence trajectories and co-morbidities in older cancer survivors.
William Redd, PhD and Heiddis Valdimarsdottir, PhD
Drs. Redd and Valdimarsdottir were quoted in the Wall Street Journal about their recent research on systematic light exposure to treat cancer-related fatigue, depression and sleep disturbance.
Michelle Segar, PhD, MPH
Dr. Segar is honored to have been invited to deliver a Presidential Lecture at the American College of Sport's Medicine 2017 conference in Denver. Her work about setting and achieving health goals has recently been featured on Michigan Radio and NPR, in The Huffington Post, Entrepreneur, and on Self.com.
Claudio R. Nigg, PhD, FSBM
Dr. Nigg was interviewed for Dr. Oz The Good Life Magazine in a piece they did on "streaking goals," when a person sets one goal then immediately sets another and get a streak going. In the article he shares what makes these streaks more likely.
Elena Salmoirago-Blotcher MD, PhD
Dr. Salmoirago-Blotcher was recently interviewed on her research linking cardiomyopathy with anxiety and PTSD symptoms on Providence, RI's NBC 10 news.
Lee Ritterband, PhD and Karen Ingersoll, PhD
Research by Dr. Ritterband, Dr. Ingersoll, and a multidisciplinary team had their work showing the effectiveness of SHUTi, a web-based cognitive behavioral therapy for insomnia intervention, in a randomized clinical trial with one year follow-up featured in multiple media outlets including: NBC Nightly News, US News, The NY Times, Forbes, Reuters, BBC, and The Guardian.
CLASSIFIEDS
Robert H. Lurie Comprehensive Cancer Center – Senior Scientist (Chicago, IL)
Robert H. Lurie Comprehensive Cancer Center – Senior Scientist (Chicago, IL)
The Robert H. Lurie Comprehensive Cancer Center (RHLCCC) at Northwestern University's Feinberg School of Medicine seeks an excellent scholarly researcher with a strong line of research in cancer prevention. The successful candidate will be identified as a national and international leader in cancer prevention research, should have a successful track record of scholarly production with recognizable and significant impact, and a solid funding history that includes the National Institutes of Health, and ideally the National Cancer Institute in particular. Basic science or basic behavioral science methodologic skills are required, and a track record of translational research is preferred.
Candidates should have an MD or PhD in a relevant field and experience in leading a research program. The successful candidate will be a major contributor to our cancer prevention program within this NCI-designated comprehensive cancer center, and will ideally interact across several basic science and clinical departments of the medical school. This continuing full time position at the tenured or tenure-eligible senior faculty rank offers competitive negotiable salary and excellent benefits. Substantial institutional resources are available to support the candidate's research program. Hiring is contingent upon eligibility to work in the United States. Applications will be accepted until the position is filled. Proposed start date is open. Send your resume or CV, letter of interest, references, and research statement to David Cella, PhD, search committee chair, at mss@northwestern.edu and d-cella@northwestern.edu.
Job Opening ID 25258 | Northwestern University is an Equal Opportunity, Affirmative Action Employer of all protected classes, including veterans and individuals with disabilities. Women and minorities are encouraged to apply
CLASSIFIEDS
Georgetown Lombardi Comprehensive Cancer Center: Tenure Track Faculty Position in Cancer Survivorship
Georgetown Lombardi Comprehensive Cancer Center: Tenure Track Faculty Position in Cancer Survivorship
The Cancer Prevention and Control (CPC) Program of the Georgetown Lombardi Comprehensive Cancer Center is seeking applicants for a tenure-track position focused on cancer survivorship. This position provides a unique opportunity to lead a new, Cancer Center-wide strategic initiative to expand survivorship research. This initiative provides opportunities in clinical and community-based research, and in collaboration with our emerging research consortium partners at the John Theurer Cancer Center at Hackensack University Medical Center. As such, there are substantial institutional resources available as part of this recruitment.
The Georgetown Lombardi Comprehensive Cancer Center, the only NCI-designated cancer center in the nation's capital, serves a diverse patient population through its large regional network of academic and community medical centers. The highly-rated CPC Program includes 35 faculty members engaged in a wide range of NIH-funded clinical, epidemiologic, behavioral, and health services research in cancer. The Cancer Center's position within Georgetown University provides numerous opportunities for collaboration with faculty in the School of Medicine, School of Nursing and Health Studies, College of Arts and Sciences, Law Center, and the McCourt School of Public Policy. Our location in Washington, DC provides unique access to additional opportunities to collaborate with National Institutes of Health faculty, policy makers on Capitol Hill, and faculty at numerous local universities. Cancer Center shared resources include biostatistics and bioinformatics, participant recruitment, database development and management, clinical research management, genetics/genomics, and numerous biomedical resources.
Candidates should hold a doctoral degree in any population science discipline (e.g., epidemiology, behavioral science, health services, medicine, nursing) with a strong track record of research achievements. The faculty rank for this position is open but is expected to range from advanced Assistant Professor to Full Professor. The qualified candidate will have a well-established portfolio of cancer survivorship research, with strong evidence of collaboration, history of R01 funding, and academic leadership potential. The position includes a generous start-up package with the potential to recruit additional cancer survivorship research faculty. For more information on the CPC Program, please visit https://lombardi.georgetown.edu/research/programs/cpc.
To apply, please send a cover letter and CV to Marc Schwartz, Ph.D. at schwartm@georgetown.edu. Review of applications will begin immediately, and applications will be considered until the position is filled. Georgetown University is an equal opportunity employer.

Visit the SBM Job Opportunities page for additional positions.