President's Message: SBM Is Working for You
February 2015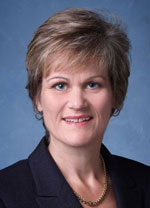 Our purpose as a society is to help you—the member—by advancing your career, your behavioral medicine interests, and the impact of the health research you hold dear. Throughout my presidency, I have sought to consider your interests and I know other SBM leaders put you first as well. Here are just a few of the ways we're focusing on you right now
Advancing Your Interests on Capitol Hill
On behalf of the larger SBM membership, eight other SBM leaders and I spent a Monday in November visiting 14 U.S. senators' offices in Washington, DC. We met with Republicans and Democrats alike. We targeted senators who serve on the Senate's Health, Education, Labor, and Pensions Committee or who are part of an unofficial "prevention coalition." We told their health policy aides about the critical need for more prevention and research dollars, and we advocated for more National Institutes of Health (NIH) funding. We also told them that SBM—and its members—can provide the insight and research needed to pass legislation that improves public health and health care delivery.
Giving You a Forum on LinkedIn
Membership in SBM's LinkedIn group has increased by more than 175% in the last four months. The group hosts discussions on issues like empathy in health care, threats to prevention research, and reimbursement strategies. Group members can also post their own discussion items to get input from others working in behavioral medicine. Please consider joining the group today, and make sure you're not missing out on the conversation.
Engaging Annual Meeting Speakers to Help You Improve Community Health
The keynote speakers joining us for SBM's 2015 Annual Meeting all strive to improve population health, and they'll show how you can do the same.
Raymond J. Baxter, PhD, Kaiser Permanente's senior vice president for community benefit, research, and health policy, will share success stories of helping workforces, families, and communities achieve total health. He will detail how Kaiser's services and the promotion of clinical, educational, environmental, and social actions can improve the health of all people.
Carol R. Naughton, JD, senior vice president of Purpose Built Communities, will discuss strategies for transforming struggling neighborhoods into vibrant, sustainable communities. Her nonprofit works with local leaders—at no charge—to bring together the vital components necessary for holistic neighborhood revitalization: high-quality, mixed-income housing; an effective cradle-to-college education pipeline; and comprehensive community wellness resources.
Amelie G. Ramirez, DrPH, from the University of Texas Health Science Center at San Antonio, will lead a panel discussion focused on local, regional, and national solutions for the problem of obesity. The need for recognizing and disseminating successful community-based programs for obesity prevention is as acute as ever and this panel will bring together experts who have developed and implemented innovative obesity prevention strategies within the communities they serve.
I hope to see you at SBM 2015!
All my best,




Lisa M. Klesges, PhD
President
Society of Behavioral Medicine
Thank You 2014 AMDC Contributors
The Society of Behavioral Medicine (SBM) would like to thank the following individuals who contributed to the society's Advocacy and Membership Development Campaign (AMDC) in 2014. AMDC funds help lead SBM in new policy directions and increase the role and significance of behavioral medicine in prevention and health care.
| | |
| --- | --- |
| Alan M. Delamater, PhD | Joshua M. Smyth, PhD |
| Alexander W. Sokolovsky | Kamnesh R. Pradhan, MD |
| Alicia Luciani | Kate E. Dibble |
| Alma Torres, MPH | Kathryn M. Kash, PhD |
| Andrea M. Barsevick, PhD | Kerry A. Reynolds, PhD |
| Angela Odoms-Young, PhD | Kristin L. Schneider, PhD |
| Anthony A. Sterns, PhD | Larkin L. Strong, PhD |
| Antione Taylor | Laura L. Hayman, RN, PhD, FAAN |
| Ashley M. Harries | Laura R. Guttentag |
| Barbara Resnick, PhD, CRNP, FAAN, FAANP | Linda B. Squiers, PhD |
| Benjamin L. Webb, PhD | Linda Ciofu Baumann, PhD, RN |
| Bonnie Spring, PhD, ABPP | Lora E. Burke, PhD, MPH, FAHA, FAAN |
| Bradford W. Hesse, PhD | Lori B. Waxenberg, PhD |
| Bret A. Boyer, PhD | Lorraine B. Robbins, PhD, RN, FNP-BC |
| Cheryl L. Albright, PhD, MPH | Marc D. Gellman, PhD |
| Chih-Hsiang Yang | Maria Pisu, PhD |
| Christina P. Moldovan | Maryellen Romero, PhD |
| Cornelia M. Ruland | Michael J. Mackenzie, PhD |
| Cynthia M. Castro, PhD | Michaela Kiernan, PhD |
| Daniella A. Banno | Monica L. Baskin, PhD |
| Elaine A. Leventhal, MD, PhD | Pamela Behrman, PhD |
| Ellen Beckjord, PhD, MPH | Pete Giacobbi, PhD |
| Emily L. Mailey, PhD | Sara J. Knight, PhD |
| Erin C. McKay | Sarah M. Conklin, PhD |
| Felisa A. Gonzales | Shaima Almahmoud |
| Gerald J. Strauss, PhD | Shaun Y. Nisani |
| Glenn N. Jones, PhD, MP | Sondra Elice Solomon, PhD |
| Gwen Alexander, PhD, MPH | Stephen M. Weiss, PhD, MPH |
| Jada G. Hamilton, PhD, MPH | Stephen P. Fortmann, MD |
| James F. Sallis Jr., PhD | Susan M. Czajkowski, PhD |
| Jamilia R. Sly, PhD | Thomas V. Merluzzi, PhD |
| Jeanne M. Gabriele, PhD | Timothy S. Burch, PsyD |
| Jeffrey L. Goodie, PhD, ABPP | Tracy Trevorrow, PhD |
| Jennifer Bayer, MS | Tricia M. Leahey |
| Jennifer M. Peltzer-Jones, PsyD | Veronica A. Reis, PhD |
| Jessica H. Sloan | Vivian Yeh, PhD |
| Joanna Colgan, BA | |
Annual Meeting Early Bird Registration Deadline Is Coming Up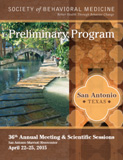 The Society of Behavioral Medicine's (SBM) 2015 Annual Meeting, being held April 22-25 in San Antonio, TX, is rapidly approaching. Register before March 24 to pay a discounted "early bird" registration rate.
Sign Up for Pre-Conference Sessions
Workshops, courses, and seminars offered during the meeting's pre-conference days will enhance your overall meeting experience. Sign up for pre-conference sessions on your registration form or, if you've already registered, call the national office at (414) 918-3156 to add pre-conference sessions to your registration. The following pre-conference sessions are being offered.
Workshops
New Approaches to Preventing and Treating Obesity: Key Findings and "Lessons Learned" from the Obesity-Related Behavioral Intervention Trials (ORBIT) Consortium
Courses
Designing Digital Health Interventions: A Workshop on How to Create Usable, Enjoyable, and Effective Digital Health User Experiences
Nuts and Bolts of Comparative Effectiveness Research and Patient-Centered Outcomes Research Institute (PCORI) Grant Proposal Writing
Translating Clinical Guidelines and Evidence-Based Medicine Using Implementation and Dissemination Science
Mock Grant Review
Promoting Health Equity through Dissemination and Implementation Research
Using Evidence to Promote Advocacy: Strategies for Engaging in Practice and Policy Change in Behavioral Medicine
What are Social Network Methods and Analyses? How You Can Use Them in your Research
What is a "Good" Medical Decision? Perspectives from Multiple Stakeholders
Seminars
NIH mHealth Training Institute
NIH Grant-Writing Workshop
Behavioral Self-Management of Recurrent Headache: Implications for Clinical Practice
Advancing the State of the Science for Evaluating the Behavioral Health Effects of Laws
Design and Analytic Approaches to Improving the Internal Validity of Non-Randomized Studies
Retention Strategies for Randomized Trials: State of the Science, Innovation, and Implementation
Bibliotherapy: Healing One Text at a Time
Issues in Design and Conduct of Randomized Behavioral Clinical Trials
How to Write a Successful NIH Career Development (K) and NRSA Fellowship (F) Award
Behavioral Sleep Medicine from Research to Practice
Book Your Hotel Accommodations
Rooms are filling up quickly at the San Antonio Marriott Rivercenter, where the Annual Meeting's sessions are being held. Room reservations at the special meeting rate can be made now through the March 29 housing deadline or until the SBM block of rooms is filled, whichever comes first. Hotel rooms may be available after the housing deadline but not at the special conference rate. You'll want to book early because the Annual Meeting coincides with Fiesta San Antonio, an annual citywide festival. While Fiesta San Antonio is sure to keep you entertained, it means hotel rooms are likely to fill up as the festival—and the Annual Meeting—draw near.
Preliminary Program Available Online
Browse the Preliminary Program and plan out the sessions you'd like to attend. Meeting attendees will again be able to personalize their itineraries using the Annual Meeting mobile app, which will hit app stores in late March.
Connect with SBM Online
Prior to the meeting, don't forget to connect with your SBM colleagues on the society's LinkedIn group page. The page features discussions about career paths, reimbursement strategies, science bashing in the media, and much more. LinkedIn also features discussions about posts on the SBMConnect blog. SBMConnect draws members' attention to ever-changing—and sometimes controversial—issues and news items. Each post briefly explains an issue and is accompanied by a poll to get a sense of where SBM members stand on the topic.
New SIG Being Formed on Optimization of Behavioral Interventions
Linda M. Collins, PhD, Optimization of Behavioral Interventions SIG organizer
If you are interested in the new approaches that are emerging for optimization of behavioral interventions, you are invited to join a new special interest group (SIG) on optimization of behavioral interventions (OBI) that is being formed within the Society of Behavioral Medicine (SBM).
The OBI SIG will focus on all approaches to optimization of behavioral interventions, including but not limited to, the multiphase optimization strategy (MOST); factorial and fractional factorial experiments; the sequential multiple-assignment randomized trial (SMART); and system identification procedures drawn from control engineering. For more about the objectives of the OBI SIG, please go to http://methodology.psu.edu/news/opt-inter-interest-group. If you have any questions, email Linda Collins at lmcollins@psu.edu.
The first meeting of the OBI SIG will occur at the 2015 SBM Annual Meeting April 23 from 7:30 to 8:15 a.m. in conference room 17. Hope to see you there!
New Violence and Trauma SIG Being Formed
Emily F. Rothman, ScD, Violence and Trauma SIG organizer
If you are interested in research and practice related to violence prevention and psychological trauma, you are warmly invited to join a new special interest group (SIG) on violence and trauma (VT) that is being formed within the Society of Behavioral Medicine (SBM).
The VT SIG will focus on advancing science related to behavioral interventions to prevent all forms of interpersonal aggression and post-traumatic stress symptoms (PTSS) that may result. SBM members who have expressed an interest in this SIG have expertise in intimate partner violence, sexual assault, post-traumatic stress disorder (PTSD), child abuse, community violence, self-harm, workplace violence, hate crimes, elder abuse, trauma-informed care, and resilience after polyvictimization or adverse childhood experiences (ACEs). The VT SIG will provide a forum for members to create collaborative partnerships to produce papers or research projects, co-create policy-related white papers, exchange information about developments in the field, provide peer mentorship, offer career development opportunities, and network. For more information about the objectives of the VT SIG, please email Emily Rothman at erothman@bu.edu.
The initial meeting of the VT SIG in formation will be held at the 2015 SBM Annual Meeting in San Antonio, TX, on April 24 from 7:30 to 8:15 a.m. in conference room 13-14. The meeting will feature discussion of SIG aims and activities, chair rotations, procedures, and volunteer roles.
What Does SBM's New Digital Health Council Intend to Do?
Ellen Beckjord, PhD, MPH, Digital Health Council chair
In November 2013, the Society of Behavioral Medicine (SBM) Board engaged in a strategic planning exercise that led to several recommendations for how SBM can position itself as a society to thrive in the years ahead. One of those recommendations was that a new council be created—the Digital Health Council—with the intentions of helping to grow the body of digital health work being done by SBM members and to keep our society central to the fast-paced and evolving field of digital health.
The creation of the Digital Health Council was approved by the SBM Board's Executive Committee shortly after the 2014 Annual Meeting. Dr. Marian Fitzgibbon, current SBM president-elect, was asked to appoint a chair for the council to serve a three-year term. I was incredibly honored to be given the opportunity to be the inaugural chair; I am very excited about what we have planned and look forward to input from any member of SBM.
So just what does the Digital Health Council intend to do? The Digital Health Council is responsible for identifying and pursuing opportunities, partnerships, and endeavors that strategically position SBM and its members to be leaders in the field of digital health. Members of the Digital Health Council are committed to working in collaboration with SBM leaders and members on efforts intended to advance digital health research and practice in the service of improving individual and population health. Members of the Digital Health Council are also committed to showcasing and supporting the scientific work done in digital health by SBM members, with the assertion that this scientific work is a unique asset of our society and critical to the optimization of digital health solutions. The four pillars of our mission—connect, inform, educate, and advance—are shown in the figure below.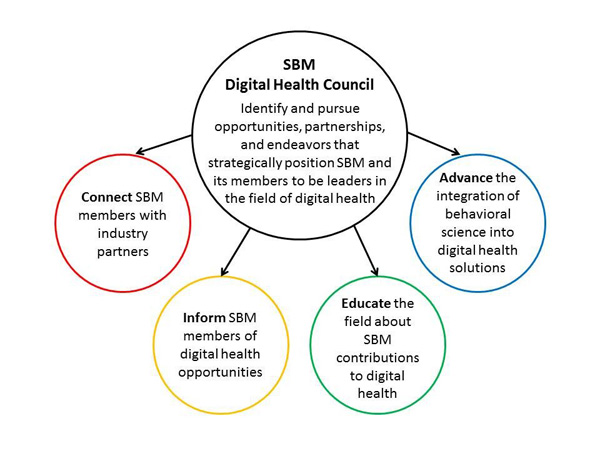 The council is still very much getting started. I have appointed some core members—including Drs. Brad Hesse, David Ahern, and Eric Hekler—but we are actively looking for additional members who want to join. If you are interested in joining us, please send me an email (beckjorde@upmc.edu) with your CV and a few thoughts about where you feel you're best positioned to make a contribution to one or more of the pillars of our mission.
So far, the council made a presentation about the technology-focused research being done by SBM members and the Digital Health Council at the 2014 American Medical Informatics Association (AMIA) annual meeting in November 2014. We have connected with SBM's Scientific and Professional Liaison Council to determine how we can best support their ongoing work to partner with AMIA and other professional societies and industry representatives. We are building on the work of Dr. Heckler to secure a more robust technology industry vendor presence at our 2015 Annual Meeting. And we intend to support an SBM TechTalk in collaboration with the Technology SIG in the months ahead. Additionally, we are working to establish and grow our social media presence.
I look forward to seeing you at the Annual Meeting. Please contact me if you'd like to learn more about the Digital Health Council. I would love to hear your ideas about how we can best serve SBM, and would welcome the chance to partner with you in our mission.
Health Policy Committee Releases Briefs, Visits Capitol Hill
Policy-based health practices and decisions work their way into the very corners of public and private lives. Depending on policies and practices, children might engage in five hours of school-based physical activity per week, or, in some instances—none. Teens in one community might be prohibited altogether from frequenting indoor tanning salons but, in a different community, frequent them with parental permission. Patients with diabetes in one state benefit from state-financed diabetes self-management programs whereas patients in another state do not, given restraints on state financing.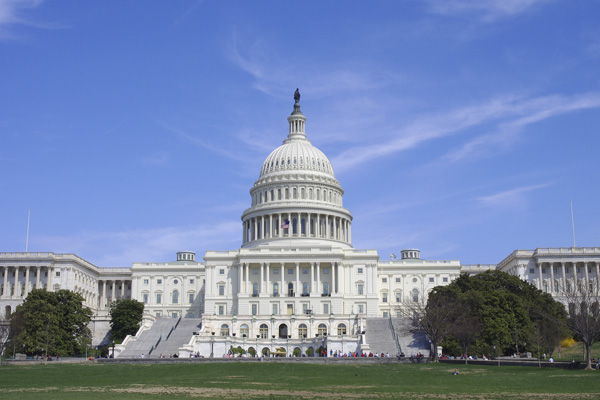 Policies matter. Recognizing their critical importance, Society of Behavioral Medicine (SBM) Health Policy Committee members, under the leadership of committee chair Marian L. Fitzgibbon, PhD, have so far this SBM year released two evidence-based policy briefs—and more are in the pipeline. Visit SBM's website to read the briefs:
Although drafting briefs requires careful research and significant time, Dr. Fitzgibbon is excited about the brief-writing process, which fosters efficiency by partnering senior and early- to mid-career SBM members. "Senior people," she says, "who don't necessarily have time to write, can quickly point to the most relevant evidence; early- to mid-career people, while also pressed for time, are often eager to learn from senior SBM members and therefore willing to put in the writing time. It's a healthy 'marriage' "
The goal in researching and writing policy briefs is to foster evidence-based policy changes that improve health. Writing them, however, is only part of the strategy; publication and dissemination, as wide as possible, is the other part. Several brief authors have seen their work published in SBM's journal, Translational Behavioral Medicine, read by thousands of scholars throughout the country. Additionally, last fall, SBM leadership including Past President Dawn K. Wilson, PhD, President Lisa M. Klesges, PhD, Dr. Fitzgibbon (who is also SBM's president-elect), and seven other SBM Board members, who all understand the potential impact of SBM's policy work, visited 14 congressional offices and drew health aides' attention to the briefs and the important issues they highlight.
Throughout her upcoming SBM presidency, Dr. Fitzgibbon and other SBM leaders will be identifying like-minded societies and organizations interested in endorsing SBM policy briefs and disseminating them through their own channels. "These contacts," she notes, "will not only deepen our impact but likely lead to relationships that enrich our policy work. I'm tremendously excited about SBM's growing capacity to shape polices that truly matter and I appreciate the guidance and hard work of all committee members:" James Aikens, PhD; Joanna Buscemi, PhD; Catherine (Katie) Davis, PhD; Edwin Fisher, PhD; Russell Glasgow, PhD; Laura L. Hayman, RN, PhD, FAAN; Dr. Klesges; Judith K. Ockene, PhD, MEd, MA; Kenneth Tercyak, PhD; Dr. Wilson; and Amy L. Yaroch, PhD.
SBM Building Meaningful Relationships with Other Organizations
Sherri Sheinfeld Gorin, PhD, Scientific and Professional Liaison Council chair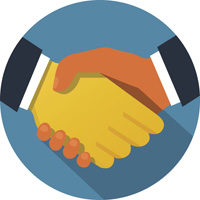 Scientific research is a collaborative endeavor, which is why many Society of Behavioral Medicine (SBM) members who make SBM their primary professional home also engage with other societies with missions that overlap with SBM's. This overlap offers rich opportunities for inter-organizational relationships, and SBM's Scientific and Professional Liaison Council (SPLC), chaired by Sherri Sheinfeld Gorin, PhD, is tasked with developing and mining these connections.
SPLC members are continuing to build liaisons that advance the science of behavioral medicine. These relationships aim to bring mutual benefits to SBM and other scientific and professional groups as follows.
They help plan and present co-sponsored sessions with other scientific and professional organizations at SBM's 2015 Annual Meeting:
SPLC member Sara J. Knight, PhD, has fostered a scientific liaison between SBM and the Public Health Law Research (PHLR) group, which has led to a Wednesday seminar (Advancing the State of the Science for Evaluating the Behavioral Health Effects of Law). Among other topics, seminar leaders will discuss how researchers and interventionists can use activities related to legal issues to "scale up" behavioral medicine interventions. The six-hour seminar will include hands-on training in measuring law using PHLR's Law Atlas software; the software also allows for conceptualizing and modeling the behavioral impact of laws. PHLR is a program of the Robert Wood Johnson Foundation dedicated to funding and otherwise facilitating scientific evaluation of the health effects of laws and legal practices.
Doing double duty as SBM special interest group (SIG) chairs, several SPLC members designed Annual Meeting sessions that span not only their SIGs' interests but those of other stakeholders and societies. SPLC member Erika A. Waters, PhD, MPH, who co-chairs the Health Decision Making (HDM) SIG, will co-present during a Wednesday course (What is a 'Good' Medical Decision? Perspectives from Multiple Stakeholders). The course is co-sponsored by SBM's HDM SIG and the Society of Medical Decision Making. SPLC member David E. Goodrich, EdD, MS, MA, chair of the Military and Veterans' Health SIG, and Dr. Sheinfeld Gorin are partnering with the American College of Sports Medicine (ACSM) and the Physical Activity SIG (Beth Lewis, PhD, LP, co-chair) to cosponsor a symposium entitled, Technology, Exercise, and Health Care: Using Exercise in Medicine, on Friday. Dr. Goodrich and ACSM are also co-sponsoring a Thursday symposium (Exercise Promotion in Community Mental Health Settings: Translating Findings from Clinical Trials).
Dr. Sheinfeld Gorin and SPLC member Julie A. Wright, PhD, are co-chairing a Thursday symposium with bioinformaticians and leaders of the North American Primary Care Research Group (NAPCRG) entitled, Transforming Primary Care through Bioinformatics and Behavioral Medicine. The symposium demonstrates SPLC's and SBM's interests in building connections among the ever-expanding number of researchers exploring technology-based interventions for improving health care. Drs. Wright and Sheinfeld Gorin are also partnering with SBM's newly established Digital Health Council (chaired by Ellen Beckjord, PhD) to further relationships with the American Medical Informatics Association, including presentations at annual conferences.
An interactive midday meeting on Friday (Translating Cochrane Reviews into Research, Clinical Practice, and Policy) reflects the shared interests and planning efforts of SPLC, the Evidence-Based Behavioral Medicine SIG, the Cancer SIG, and the Cochrane Collaboration. The aim of the session is to guide attendees in developing, producing, and implementing Cochrane reviews.
SPLC fosters other supportive relationships with scientific and professional societies:
At the request of SPLC member Paul B. Jacobsen, PhD, the SBM Board approved SBM's endorsement of the 2015 Joint American Psychosocial Oncology Society/International Psycho-Oncology Society Conference. In turn, Dr. Sheinfeld Gorin has asked both societies to endorse and promote the 2015 SBM Annual Meeting among their respective members.
SPLC member Martin D. Cheatle, PhD, is exploring scientific liaison possibilities with the American Pain Society, while SPLC guest Catherine (Katie) L. Davis, PhD, is furthering our liaisons with The Obesity Society. SBM was a Level 3 partner of last year's Obesity Week, by endorsing the program. Julie E. Volkman, PhD, SPLC guest, is exploring connections with several professional communication societies, and SPLC guest, Miho Tanaka, PhD, MPH, is seeking to enrich collaborations with the Department of Veterans Affairs.
While building scientific and professional alliances has been the main focus of SPLC, and developing products (co-authored papers and presentations) from these liaisons is a recent emphasis, SBM is also stepping up its efforts toward influencing health policies. As a member of the newly established Health Policy Council, Dr. Sheinfeld Gorin and others are looking to secure endorsements of SBM policy briefs from other societies, which will open up new dissemination channels and heighten the briefs' impacts.
As the important work of SPLC continues to grow, Dr. Sheinfeld Gorin welcomes your ideas and input! You can reach her at sherri.gorin@gmail.com.
'In the Name of Intellectual Curiosity,' Consider Attending Annual Meeting Child and Family Health Sessions
Bernard Fuemmeler, PhD, MPH, Child and Family Health SIG chair
Fellow SBM members and colleagues,
I shall never surrender or retreat in telling you about a number of exciting events at this year's upcoming Society of Behavioral Medicine (SBM) Annual Meeting in San Antonio, TX (home to the Alamo!). I call on you in the name of intellectual curiosity, scientific advancement, and everything dear to the SBM member character. This informational letter may not have the same dire urgency as The Travis Letter, but I hope it does inspire you to become an active participant in some of the upcoming Child and Family Health (CFH) Special Interest Group (SIG) meetings and activities in San Antonio. There will be several presentations at the meeting that have a CFH focus or where CFH topics are represented, and I hope you will visit each of them. I'd like to highlight the following in particular:
Symposia
Symposium 11: Developing Digitally-Mediated Interventions for Preventing/Treating Obesity in Pediatric Populations
Symposium 2: Emerging Adulthood in Adolescents and Young Adults with Diabetes: Opportunity for Behavioral Medicine
Panel Discussions
Panel Discussion 1: Assessing Cancer Preventive Behaviors among Parent-Adolescent Dyads: Opportunities and Challenges
Paper Sessions
Paper Session 2: Diet among Children and Young Adults
Paper Session 4: Reducing Risks and Improving Glycemic Control among Diabetics
Paper Session 11: Adolescent Sexual Behavior
Paper Session 17: HPV Vaccination
Paper Session 23: RE-AIM Evaluations for Physical Activity and Diet
Paper Session 30: Smoking among Patient Populations
Paper Session 39: Medication Adherence: Predictors and Interventions
Paper Session 42: Sleep: outcomes and Processes
These talks, along with the numerous posters presentations, promise to be informative opportunities to learn about cutting-edge research in our field.
In addition, please join us for our CFM SIG's Midday Business Meeting and social event on April 24 from 11:15 a.m. to 12:15 p.m. The CFH SIG Student Award and the Award for Outstanding Research in Child and Family Health will be presented, highlighting examples of excellence in research conducted by those in our field. We thank all our advisory board members who helped to review the numerous excellent submissions. At the meeting, our SIG will host Dr. Dianne Ward from University of North Carolina who will receive our annual award for outstanding achievements in the field of child and family health and deliver our annual invited address. The title of her talk will be, Modern Family and Days of our Lives: Strategies for Developing a Children's Healthy Weight Research Program in Today's World. The CFH midday meeting promises to be an exciting opportunity to network and catch up on the latest happenings of the SIG. We welcome all who are interested, so please join us!
The CFH SIG is growing fast and we welcome input from SBM members about ideas and opportunities that could advance our mission. If you are interested in becoming a member of the SIG, please contact Erica Linc, SBM program manager, at elinc@sbm.org. SIG members are also welcome to submit ideas and suggestions for SIG-related activities through our listserv: childfamily_sig@list.sbm.org. For more information, check us out online at https://www.sbm.org/sig/child_family. Also, please feel free to contact me bernard.fuemeler@duke.edu for additional information and if you are interested in becoming more involved in the SIG.
Technology SIG Advancing Behavioral Medicine through Technology-Enabled Methods and Partnerships
Eric B. Hekler, PhD, and David K. Ahern, PhD, Technology SIG co-chairs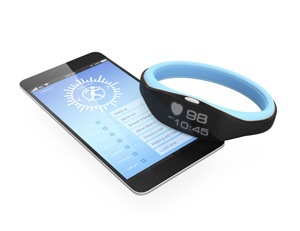 The Society of Behavioral Medicine (SBM) Technology Special Interest Group (SIG) is working hard to advance behavioral medicine by supporting new methods and partnerships that are enabled by new and emerging digital health technologies. As part of this, the SIG last year provided support (you might have noticed our yellow buttons asking about digital future) of an idea that grew out of strategic planning for SBM: namely the creation of a SBM Digital Health Council. This council was recently approved by the SBM Board and is described in greater detail in a separate Outlook article by Ellen Beckjord, PhD, MPH, Digital Health Council chair. The Tech SIG is excited to support this council as it further helps to guide SBM on how best to use new and emerging technologies to support the society and its mission.
Beyond this development, the Tech SIG membership will lead several papers, panels, and symposium focused on technology-enabled methods at SBM's 2015 Annual Meeting. For example, Heather Cole-Lewis, PhD, MPH, MA, will present a paper on the use of a mixture of computational methods (e.g., social network analysis, natural language processes) to examine interpersonal interactions in a smoking cessation Facebook community group ("Using Computational Methods to Assess Interpersonal Interactions in a Smoking Cessation Facebook Community"). In the same paper session, Dr. Beckjord will discuss the preliminary evaluation of a just-in-time adaptive intervention to support smoking cessation ("Testing a Context-Aware, Evidence Based, Just-In-Time Adaptive Intervention for Smoking Cessation"). There will also be several panel discussions related to advancing methods in behavioral science such as one led by Richard Moser, PhD, focused on strategies for accessing and analyzing non-traditional data streams such as wearable sensors (Accessing and Analyzing Non-Traditional Data: Challenges, Considerations, and Funding Opportunities) and a panel discussion organized by Eric Hekler, PhD, on advanced methods for supporting adaptive interventions (How Do We Adapt? A Discussion on Methods for Adapting mHealth Physical Activity Interventions). Beyond these topics, the Tech SIG is also continuing its support of Susan Michie, PhD, and others from the Theories and Techniques of Behavior Change Interventions in the development of a behavioral ontology to help better organize our scientific knowledge (Organizing with Ontologies! A Panel Discussion on How Ontologies can Support Behavioral Science). Finally, Tech SIG member Lisa Cadmus-Bertram, PhD, will lead a panel discussion on the use of commercial wearable sensors in intervention research (Integration of Direct-to-Consumer Trackers into Physical Activity Interventions).
Beyond methods, the Tech SIG has also been actively working toward enabling better partnerships both with other academic disciplines and with industry. David Ahern, PhD, has been actively working to facilitate a partnership between SBM and the American Medical Informatics Association (AMIA). As part of this, Dr. Ahern and other Tech SIG members highlighted the work of SBM members at the annual AMIA meeting in November 2014. At the SBM meeting, Wendy Nilsen, PhD, will lead a symposium highlighting the work of our engineering and computer science colleagues that supports advancements in behavioral science (Engineering Behavior: Engineering and Computer Science Work that Facilitate Better mHealth Research). Further, the Tech SIG will hold a panel discussion about conducting behavioral science within an industry setting (Infiltrating Industry: A Panel Discussion of Behavioral Science Research within Industry). Finally, the Tech SIG will also hold a workshop—which will be led by human-computer interaction experts Predrag Klasnja, PhD, and Erika Poole, PhD, as well as by David Klein, MBA, vice president of product and strategy at Vignet Corp.—focused on teaching fundamentals of user-centered design (Designing Digital Health Interventions: A Workshop on How to Create Usable, Enjoyable, and Effective Digital Health User Experiences). User-centered design methods are valuable in helping ensure a system is usable and enjoyable for target audiences, and thus of value for any researcher interested in improving adherence to the use of their intervention.
To learn more about all of the great things happening with the Tech SIG, please join the SBM Tech Madness breakfast roundtable on April 23 at the Annual Meeting. We will have lightning-speed previews of all of the technology-related talks that will be occurring at the meeting. We look forward to seeing you there!
Learn How to Increase Your Impact on the Public and Policymakers over Breakfast at the Annual Meeting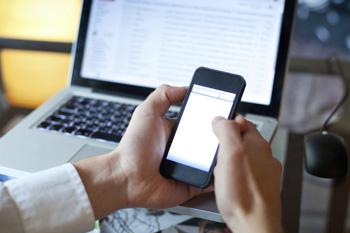 SBM's Civic and Public Engagement Committee (CPEC) knows policy and social media are part of a balanced breakfast for 2015 Annual Meeting attendees.
In times of languishing research budgets, behavioral scientists have an increasing responsibility to communicate their impact to the public and policymakers. But the skills to do these things properly aren't a part of our training and don't necessarily come easy. That's why CPEC is sponsoring two breakfast roundtables at the 2015 meeting: one on maximizing your impact through social media, and another on successfully communicating with legislators.
How to Use Social Media to Maximize Your Impact as a Behavioral Scientist will be held from 7:30 to 8:15 a.m. on Thursday, April 23. Moderator and CPEC Chair Sherry L. Pagoto, PhD, will lead presenters Kathleen Wolin, ScD, and Gary G. Bennett, PhD, in conversation about how to engage with colleagues, policymakers, the media, patients, and the public via social media. Twitter, Facebook, LinkedIn, blogs, and other online social networking sites can be leveraged for both professional networking, increasing the impact of your work, and increasing public awareness of your work.
Attendees at the breakfast roundtable will learn how to establish and maintain an active social media presence, the benefits to oneself and the field, how to navigate ethical issues, and the dos and don'ts of participation.
How to Effectively Communicate with our Legislators (And Why We Should) will be held from 7:30 to 8:15 a.m. on Friday, April 24. As moderator, Dr. Pagoto will join SBM Past-President Dawn K. Wilson, PhD, and Brent Van Dorsten, PhD, in teaching attendees how to develop relationships with local and state legislators, have effective conversations, and influence health policy. Such skills are perhaps more critical now than ever. A growing disconnect exists between the evidence base and health policies. Many evidence-based practices are not reimbursable services (e.g., behavioral counseling for weight loss, telemedicine) and many health policies are not evidence based. Behavioral medicine and public health scientists can play an important role in making legislators aware of the evidence supporting health policy initiatives, not to mention the importance of behavioral science to National Institutes of Health funding.
Check SBM's Preliminary Program for more information on meeting sessions. And be sure to register for the meeting before March 24 to receive discounts.
Cancer Survivorship: From across the Pond to the Annual Meeting
Gozde Ozakinci, PhD, CPsychol, Cancer SIG Outlook liaison; and Kristi Graves, PhD, Cancer SIG chair
Our Cancer SIG is fortunate to have members who practice and conduct research in diverse settings, including other countries with different approaches to health care and cancer care. Understanding these different approaches can broaden our ideas about best practices to improve outcomes for cancer survivors. For example, the National Cancer Survivorship Initiative in the United Kingdom last summer announced a two-year initiative named Living With and Beyond Cancer. This initiative will focus on a plan that ensures all cancer patients have access to the "Recovery Package." The package will include a holistic needs assessment at multiple points and a cancer care review that will be completed by a general practitioner or nurse. Increased recognition of physical activity in cancer care is also recognized, as the initiative aims to promote physical activity. The emphasis is largely on "supported self-management" that includes healthy lifestyle and physical activity.
These efforts recognize the need to help cancer patients manage symptoms and regain health throughout their survivorship experience. Indeed, similar to efforts in the United Kingdom, multiple groups in the United States have proposed guidelines relevant to improving cancer survivorship care. Given the increasing number of recently released guidelines, Cancer SIG members may have difficulty keeping up with what these guidelines are and how such guidelines might be implemented and disseminated. For example, recent survivorship care guidelines in the United States include Livestrong's Essential Elements, the NCCN Guidelines, the American Cancer Society Practice Guidelines, the American Society of Clinical Oncology's Quality Oncology Practice Initiative, and the American College of Surgeons Cancer Program Standards.
The Cancer Special Interest Group (SIG) of the Society of Behavioral Medicine (SBM) has an exciting 2015 SBM Annual Meeting pre-conference workshop on April 22 highlighting these important issues: Dissemination and Implementation of Guidelines and Evidenced-Based Interventions for Cancer Survivorship Care. Relevant to SBM members interested in dissemination and implementation science, cancer survivorship, and successful translation of empirically-supported approaches into clinical settings, the workshop will bring together policy, clinical, and research leaders in the cancer field.
We are pleased to have a star-packed line up of speakers including Robert T. Croyle, PhD, Bradford W. Hesse, PhD, and Julia H. Rowland, PhD (National Cancer Institute); Karen J. Coleman, PhD (Kaiser Permanente); Sarah R. Arvey, PhD (LiveStrong); Rebecca Cowens-Alvarado, MPH (American Cancer Society); Barbara L. Andersen, PhD (Ohio State University); Shawna L. Ehlers, PhD (Mayo Clinic); Heidi A. Hamann, PhD, Jeffrey Kendall, PsyD (UT Southwestern); Mandi Pratt-Chapman, MA (George Washington University); and Lisa M. Quintiliani, PhD (Boston University). These experts will share national and international efforts related to outcomes measurement, implementation and dissemination, screening in clinical settings, current guidelines, and use of mobile technology for implementation in survivorship settings. Topics covered will have application to a variety of health concerns beyond cancer. We hope you can join us; see this flyer for more information.
Landmark Spirituality and Health Survey to be Presented at Annual Meeting
John M. Salsman, PhD, and Andrea D. Clements, PhD, Spirituality and Health SIG co-chairs
Empirical studies in the past two decades have demonstrated significant associations of selected spiritual and religious factors with important health and disease outcomes across multiple acute and chronic conditions. The Society of Behavioral Medicine's (SBM) Spirituality and Health Special Interest Group (SIG) seeks to encourage and support well-designed empirical research that sheds clarifying light on what processes are at work. Research can more clearly identify and clarify in what ways spiritual and religious factors may influence health, positively or negatively. An important example of emerging research in this area is the Landmark Spirituality and Health Survey which will be featured during the Spirituality and Health SIG's midday meeting on April 24 from 11:15 a.m. to 12:15 p.m. at the 2015 SBM Annual Meeting in San Antonio, TX.
The Landmark Spirituality and Health Survey is one of the largest studies that has been done to date on the relationship between religion and health. This face-to-face survey was funded by an $8 million grant from the John Templeton Foundation. Interviews with 3,010 adults of all ages from across the coterminous United States were completed in November 2014. Detailed information on religion and health were obtained. Included among the health measures are measured height, weight, blood pressure (two readings), and hip/waist circumference. Blood spot samples were also gathered from study participants so that measures of a range of biomarkers could be obtained including IL-6, cholesterol, C-reactive protein, and hemoglobin A1C. Neal Krause, PhD, the principal investigator, will be presenting preliminary findings from the study at the upcoming SBM Annual Meeting. The results suggest that God-mediated control beliefs offset the deleterious effects of living in deteriorated neighborhoods (e.g., risk of having hypertension). God-mediated control refers to the belief that God works together with study participants to resolve the problems and challenges that arise in life. These results were obtained after controlling for a range of well-known correlates of hypertension including exercise, BMI, smoking, and race.
Dr. Krause's work is just one of many examples of how research on spirituality and health may provide linkages to other SIGs. In fact, members of the Spirituality and Health SIG are also members of other SIGs including the Evidence-Based Behavioral Medicine SIG (43.3%), Complementary and Integrative Medicine SIG (40.9%), Ethnic Minority and Multicultural Health SIG (40.4%), Cancer SIG (39.2%), and Multiple Health Behavior Change SIG (33.9%). To learn more about who we are, what we do, and how to get involved, please plan to attend the Spirituality and Health SIG Business Meeting and Breakfast Roundtable on April 23 from 7:30 to 8:15 a.m. Please mark your calendars and plan to attend both of these important SIG events. We look forward to seeing many of you in San Antonio!
Student SIG Plans Annual Meeting Events on Internships, Mentoring, and Getting Published
Ann Blair Kennedy, LMT, MA, DrPH(c), Student SIG Outlook liaison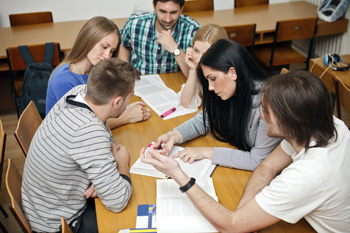 The Society of Behavioral Medicine's (SBM) Student Special Interest Group (SIG) is sponsoring some excellent events at this year's SBM Annual Meeting, including three sponsored events and a social happy hour as well as two new co-sponsored events.
Thursday Events
Breakfast Roundtable: Postdoc (To Do or Not To Do, and How to Make the Most of It)
Hear a variety of panelists share experiences and advice on whether or not to do a postdoc and how to make the most of it.
Midday Meeting: Internship Meet and Greet
Attend an informal and interactive meet-and-greet with representatives and/or current interns from several psychology internship sites that provide specialized training in behavioral medicine. Come prepared to network, learn about site-specific training opportunities, and get your questions answered.
Midday Meeting: Meet and Greet for Student and Faculty Clinical Researchers in Obesity
The purpose of this midday meeting is to provide the opportunity for students interested in obesity clinical research to meet and mingle with mid-career and senior-level researchers in the obesity field. (Co-sponsored with the Obesity and Eating Disorders SIG.)
Evening: Social at Hotel Bar
Friday Events
Breakfast Roundtable: Student and Postdoc Mentored Breakfast
Small groups of students and postdocs will each be paired with a senior-level investigator who will offer practical advice on how to be a successful behavioral medicine researcher. (Co-sponsored with the Multiple Health Behavior Change SIG.)
Midday Meeting: Class Paper to Pub
Geared toward graduate students pursuing a research-focused education and career, this panel will provide guidance on crafting papers written for courses into manuscripts for publication.
Other SIG Updates
San Antonio, where the Annual Meeting is being held, is a fantastic place, with rich history, great sightseeing, and delicious food. Pack your boots and prepare for a great time in the Lone Star State from April 22-25. Have you heard that students who volunteer at the meeting can have their early bird meeting fees reimbursed? For more information check out this link: https://www.sbm.org/meetings/2015/call-for-student-volunteers.
And, while the Annual Meeting is exciting, have you checked out some of the other Student SIG resources? The Facebook page has taken off since last year. Please like the page and share it with your friends; this is a great way to stay connected with other members of the SIG. Also, the Google spreadsheet is another resource created by Student SIG leadership. If you haven't filled in your information, please do so; it is a great resource for future collaborations. Reach out and get to know the rest of your SIG. We all know (well, hopefully we all know) that social support can help with stress and can improve health. Let this group provide an avenue to better health and wellness for you.
Obesity and Eating Disorders SIG Welcomes New Leadership, Plans Meeting Sessions
Jessica G. LaRose, PhD, Obesity and Eating Disorders SIG Outlook liaison
Many exciting events are on the horizon for the Obesity and Eating Disorders (OED) Special Interest Group (SIG) within the Society of Behavioral Medicine (SBM). We are pleased to announce that new SIG leaders will begin their terms later this spring, and we have numerous sessions planned for the upcoming Annual Meeting being held April 22-25 in San Antonio, TX.
New Co-Chairs
The OED SIG is excited to announce new leadership! Andrea T. Kozak, PhD, and Monica Wang, ScD, MS, were elected as the new SIG co-chairs and will begin their terms in May. Dr. Kozak is an associate professor in the Department of Psychology at Oakland University and Dr. Wang is an assistant professor in the Department of Community Health Sciences at Boston University's School of Public Health.
As we prepare for this transition, we wish to acknowledge the hard work and dedication of outgoing SIG Co-Chairs Stephanie L. Fitzpatrick, PhD, and Amy A. Gorin, PhD. During the last several years they have demonstrated a commitment to the growth of our SIG and have made inter-SIG collaboration and support of students and junior faculty a priority. We're grateful for their efforts and leadership, and look forward to good things to come under the vision of our new chairs.
Annual Meeting Events
Consistent with the OED SIG mission, this year we are sponsoring and co-sponsoring a variety of events that are sure to be of considerable interest. On April 23 we will host a midday meeting entitled, Meet and Greet for Student and Faculty Clinical Researchers in Obesity. The goal of the meeting is to provide the opportunity for students interested in obesity research to meet and mingle with mid-career and senior-level researchers in the obesity field. The first 30 minutes of the session will consist of a panel discussion and Q&A with senior researchers on their career paths in obesity clinical research. The remaining 20 minutes will allow students to mingle with senior researchers and explore mentoring opportunities. Then on April 24, we are co-sponsoring a midday debate with the Theories and Techniques of Behavior Change Interventions, Multiple Health Behavior Change, and Physical Activity SIGs. The debate, Investing in Epidemiology without Theory is a Waste of Resources, will feature speakers on either side of the topic: Dr. Noel Brewer, PhD (Oppose); Carlo C. DiClemente, PhD (Support); Karina W. Davidson, PhD (Oppose); and Robert West, PhD (Support). It should be a lively discussion on an important topic with appeal to researchers across a variety of areas. We hope you'll join us for the conversation!
Given that one of the key areas for this year's Annual Meeting is healthy eating and active living across the lifespan, there are numerous other sessions that are of interest to OED SIG members. On April 21, consider attending the pre-conference workshop, New Approaches to Preventing and Treating Obesity: Key Findings and Lessons Learned from the Obesity-Related Behavioral Intervention Trials (ORBIT). The ORBIT Consortium was developed to facilitate the translation of discoveries from basic behavioral and social science research into innovative strategies aimed at preventing or treating obesity. During this workshop, attendees will have the opportunity to hear from principal investigators across all seven clinical sites as they discuss the ins and outs of their respective studies, as well as lessons learned and challenges in conducting basic-to-clinical translational research. On April 23, the program kicks off with a host of sessions directly relevant to the OED SIG mission that continue throughout the day April 24. There are symposia and paper sessions both days focused on obesity prevention and treatment, as well as diet and physical activity. If you have an interest in translation and policy initiatives, be sure to stop by the April 23 panel discussion on translating childhood obesity research into guidelines, programs, and policy, and don't leave before the Saturday morning closing keynote panel: Scaling Up: Local, Regional, and National Solutions for the Problem of Obesity.
We're looking forward to the fantastic sessions slated for this year's meeting. We hope to see you there!
Look for Presentations Focusing on Aging Sprinkled throughout the 2015 SBM Annual Meeting
Sandra J. Winter, PhD, Aging SIG Outlook liaison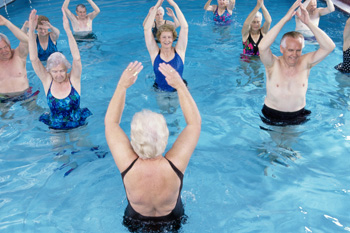 Attendees at the 2014 Society of Behavioral Medicine (SBM) Annual Meeting in Philadelphia, PA, were provided with a Final Program that included a useful content finder of the various sessions, categorized by theme. Only one of the paper sessions was noted as being specifically about older adults. A closer examination of the published abstracts, however, reveals that research about older adults was sprinkled throughout the SBM program and interwoven with many of the other themes: cancer, cardiovascular, mental health, and behavioral medicine in clinical and medical settings. Attendees at the upcoming 2015 SBM Annual Meeting in San Antonio, TX, who are interested in behavior change specifically among older adults will have a number of offerings to attend in addition to those specifically sponsored by the Aging Special Interest Group (SIG). We encourage any SBM member interested in issues related to aging to not only attend those activities identified below, but to also use the meeting mobile app search tool to fully benefit from all the offerings in this area.
Aging SIG Business Meeting
April 24; 7:30 to 8:15 a.m.
Conference room 18
Chair: Sara C. Folta, PhD, Friedman School of Nutrition, Boston, MA
Co-Chair: Neha Gothe, MA, MS, PhD, Wayne State University, Detroit, MI
Symposium 26: Multi-Level Behavioral Change Approaches to Fall Prevention: Individual, Community, and Policy
April 24; 8:30 to 9:45 a.m.
Salon KL
Chair: Thelma Mielenz, PhD, Columbia University, New York, NY
Presenters: Thelma Mielenz, PhD, Columbia University, New York, NY; Sandra J. Winter, PhD, MHA, Stanford University, Stanford, CA; and Marcia G. Ory, PhD, MPH, Texas A&M University, College Station, TX
Discussant: Marcia G. Ory, PhD, MPH, Texas A&M University, College Station, TX
Symposium 29: Aging and Cancer: Implications for Cognitive Outcomes and Clinical Encounters
April 24; 8:30 to 9:45 a.m.
Salon D
Co-Chairs: Kristi D. Graves, PhD, Georgetown University, Washington, DC; and Reginald Tucker-Seeley, ScD, Dana-Farber Cancer Institute, Boston, MA
Presenters: Brian D. Gonzalez, PhD, Moffitt Cancer Center, Tampa, FL; Anjali Deshpande, PhD, MPH, Washington University in St. Louis, St. Louis, MO; and Lisa M. Lowenstein, PhD, MPH, University of Rochester, Rochester, NY
Discussant: Julia H. Rowland, PhD, National Cancer Institute, Bethesda, MD
Panel Discussion 16: Research at the Intersection of Cancer and Aging: A Discussion between Aging and Cancer Researchers
April 24; 11:15 a.m. to 12:15 p.m.
Salon D
Chair: Reginald Tucker-Seeley, ScD, Harvard School of Public Health, Boston, MA
Panelists: Corinne Leach, MS, PhD, MPH, American Cancer Society, Atlanta, GA; Barbara Resnick, PhD, CRNP, University of Maryland, Baltimore, MD; and Keith Bellizzi, PhD, MPH, University of Connecticut, Storrs, CT
A Quote about Aging
"Father Time is not always a hard parent, and, though he tarries for none of his children, often lays his hand lightly upon those who have used him well; making them old men and women inexorably enough, but leaving their hearts and spirits young and in full vigor. With such people the grey head is but the impression of the old fellow's hand in giving them his blessing, and every wrinkle but a notch in the quiet calendar of a well-spent life."
--Charles Dickens
New Articles from Annals of Behavioral Medicine and Translational Behavioral Medicine
SBM's two journals, Annals of Behavioral Medicine and Translational Behavioral Medicine: Practice, Policy, Research (TBM), continuously publish online articles, many of which become available before issues are printed. Three recently published Annals and TBM online articles are listed below.
SBM members who have paid their 2015 membership dues are able to access the full text of all Annals and TBM online articles via the SBM website by following the steps below.
Go to the Members Only section of the SBM website (https://www.sbm.org/membership/members).
Log in with your username and password.
Click on the Journals link (listed third in the list of member benefits).
Click on the title of the journal which you would like to electronically access.
To check if you are a current SBM member, or if you are having trouble accessing the journals online, please contact the SBM national office at info@sbm.org or (414) 918-3156.
Annals of Behavioral Medicine
Caregiving Motivation Predicts Long-Term Spirituality and Quality of Life of the Caregivers
Authors: Youngmee Kim, PhD, Charles S. Carver, PhD, and Rachel S. Cannady BS
Abstract: Studies have shown that caregivers report impaired quality of life (QOL). This study investigated how caregiving motives predict long-term spirituality and QOL among cancer caregivers and the role of gender in these associations. Caregiving motives of family members (n  = 369) were measured 2 years after their relative's cancer diagnosis (T1), and both spirituality and QOL (mental and physical health) were measured at 5 years post-diagnosis (T2). Structural equation modeling was used to test spirituality dimensions as potential mediators of links from caregiving motives to QOL. Among male caregivers, autonomous caregiving motives at T1 related to better mental health at T2, apparently because these motives led caregivers to find greater peace and meaning in life at T2. Findings suggest that caregivers may benefit from interventions that facilitate their ability to be autonomously motivated and find contentment in their caregiving experience, which may improve spiritual adjustment and QOL years later.
A Randomized Controlled Trial to Increase HIV Preventive Information, Motivation, and Behavioral Skills in Ugandan Adolescents
Authors: Michele L. Ybarra MPH, PhD, Josephine D. Korchmaros PhD, Tonya L. Prescott, BA, and Ruth Birungi MA
Abstract: One in 25 Ugandan adolescents is HIV positive. The aim of this study is to examine the impact of an Internet-based HIV prevention program on Information-Motivation-Behavioral Skills (IMB) Model-related constructs. Three hundred and sixty-six sexually experienced and inexperienced students 13–18+ years old in Mbarara, Uganda, were randomly assigned to the five-lesson CyberSenga program or the treatment-as-usual control group. Half of the intervention participants were further randomized to a booster session. Assessments were collected at 3 and 6 months post-baseline. Participants' HIV-related information improved over time at a greater rate for the intervention groups compared to the control group. Motivation for condom use changed to a greater degree over time for the intervention group—especially those in the intervention + booster group—compared to the control group. Behavioral skills for condom use and motivation and behavioral skills for abstinence were statistically similar over time for both groups. CyberSenga improves HIV preventive information and motivation to use condoms.
Expectations Are More Predictive of Behavior than Behavioral Intentions: Evidence from Two Prospective Studies
Authors: Christopher J. Armitage, PhD, Paul Norman, PhD, Soud Alganem, PhD, and Mark Conner, PhD
Abstract: Understanding the gap between people's behavioral intentions and their subsequent behavior is a key problem for behavioral scientists, but little attention has been paid to how behavioral intentions are operationalized. Two studies were conducted in the domains of alcohol consumption (N = 152) and weight loss (N  = 141). Participants completed questionnaires assessing their behavioral intentions, expectations, and self-efficacy at baseline; alcohol consumption/weight were assessed at both baseline and follow-up. In study 1, expectations were more predictive of alcohol consumption than behavioral intentions, controlling for baseline alcohol consumption and self-efficacy. In study 2, changes in expectations were more predictive of weight loss than changes in behavioral intentions, controlling for baseline weight and self-efficacy. The findings support a potentially important distinction between behavioral intentions and expectations.
Translational Behavioral Medicine
Enabling Lay Providers to Conduct CBT for Older Adults: Key Steps for Expanding Treatment Capacity
Authors: Cynthia Kraus-Schuman PhD, Nancy L. Wilson, MSW, Amber B. Amspoker, PhD, Paula D. Wagener, BA, Jessica S. Calleo, PhD, Gretchen Diefenbach, PhD, Derek Hopko, PhD, Jeffrey A. Cully, PhD, Ellen Teng, PhD, Howard M. Rhoades, PhD, Mark E. Kunik, MD, MPH, and Melinda A. Stanley, PhD
Abstract: The Institute of Medicine advocates the examination of innovative models of care to expand mental health services available for older adults. This article describes training and supervision procedures in a recent clinical trial of cognitive behavioral therapy (CBT) for older adults with generalized anxiety disorder (GAD) delivered by bachelor-level lay providers (BLPs) and to PhD-level expert providers (PLPs). Supervision and training differences, ratings by treatment integrity raters (TIRs), treatment characteristics, and patient perceptions between BLPs and PLPs are examined. The training and supervision procedures for BLPs led to comparable integrity ratings, patient perceptions, and treatment characteristics compared with PLPs. These results support this training protocol as a model for future implementation and effectiveness trials of CBT for late-life GAD, with treatment delivered by lay providers supervised by a licensed provider in other practice settings.
Translating Evidence-Based Interventions from Research to Practice: Challenges and Lessons Learned
Authors: M. R. Lopez-Patton, S. M. Weiss, J. N. Tobin, D. L. Jones, M. Diaz-Gloster, and the SMARTEST Women's Team
Abstract: Despite the increasing popularity of translation research, few studies have described the process and challenges involved in implementing a translation study. The main objective was to determine whether a multi-component group behavioral intervention could be successfully translated from an academic setting into the community health system of federally qualified health centers (FQHCs) funded by the Health Resources and Services Administration (HRSA) in Miami, NY, and NJ. Key challenges and "lessons learned" from the dissemination and implementation process for the SMART/EST (Stress Management and Relaxation Training/Emotional Supportive Therapy) Women's Project (SWP) III in low-resource primary care settings are described. The Reach Effectiveness Adoption Implementation Maintenance (RE-AIM) model served as the theoretical framework for the translation of the study. This study outlines several essential factors related to Glasgow's RE-AIM model that need to be considered in order to accomplish successful translation of evidence-based interventions from traditional academia to "real-world" community health center settings.
Tweet for health: using an online social network to examine temporal trends in weight loss-related posts
Authors: Gabrielle M. Turner-McGrievy, PhD, MS, RD, and Michael W. Beets, MEd, MPH, PhD
Abstract: Few studies have used social networking sites to track temporal trends in health-related posts, particularly around weight loss. To examine the temporal relationship of Twitter messages about weight loss over 1 year (2012), temporal trends in #weightloss mentions and #fitness, #diet, and #health tweets which also had the word "weight" in them were examined using three a priori time periods: (1) holidays: pre-winter holidays, holidays, and post-holidays; (2) season: winter and summer; and (3) New Year's: pre-New Year's and post-New Year's. Regarding #weightloss, there were 145 (95 % CI 79, 211) more posts/day during holidays and 143 (95 % CI 76, 209) more posts/day after holidays as compared to 480 pre-holiday posts/day; 232 (95 % CI 178, 286) more posts/day during the winter versus summer (441 posts/day); there was no difference in posts around New Year's. Examining social networks for trends in health-related posts may aid in timing interventions when individuals are more likely to be discussing weight loss.
Honors and Awards
Congratulations to the following Society of Behavioral Medicine (SBM) members who recently received awards or were otherwise honored. To have your honor or award featured in the next issue of Outlook, please email lbullock@sbm.org.
Frank Andrasik, PhD, Jeffrey L. Goodie, PhD, ABPP, and Alan L. Peterson, PhD
The edited book Biopsychosocial Assessment in Clinical Health Psychology, by Drs. Andrasik, Goodie, and Peterson, features chapters written by many SBM members. It was published in January 2015 by Guilford Press. The book provides state-of-the-art approaches and tools for evaluating both health-related behaviors and psychosocial aspects of medical illness. The content would be valued by health providers working in medical settings and graduate students learning clinical health psychology-related assessment strategies.
Lila J. Finney Rutten, PhD
Dr. Finney Rutten's position was recently endowed. She is now the Robert D. and Patricia E. Kern Scientific Director for the Population Health Science Program at Mayo Clinic in Rochester, MN.
Katarina Friberg Felsted
A new book titled Toward Post Ageing: Technology in an Ageing Society has been co-authored by Dr. Katarina Friberg Felsted, and SBM member and a member of the society's Aging Special Interest Group. The book, published by Springer, presents a provocative interdisciplinary meta-analysis that contrasts paradigms with inflection points within the field of aging; offers a detailed examination of the varied roles of technology in an aging society; examines the promise and challenges of post aging; and addresses the implication of ethics in postponing and possibly ending aging.
Leslie R.M. Hausmann, PhD
Dr. Hausmann was selected for the VA Secretary's 4th Annual Diversity and Inclusion Excellence Awards Program. She was selected for her innovative and stellar work as a research health scientist for the Center for Health Equity Research and Promotion (CHERP). Dr. Hausmann has played a key role in supporting the CHERP at the VA Pittsburgh Healthcare System as a training site for the Doris Duke Foundation Academy for Clinical Research, a summer internship program designed to immerse rising high school seniors from underrepresented minority and disadvantaged backgrounds in clinical research activities. Dr. Hausmann also mentors junior faculty from underrepresented minority groups.
Gary L. Kreps, PhD, FAAHB
Dr. Kreps has received the following recent awards:
2015 Research Laureate Award, from the American Academy of Health Behavior (AAHB). The Research Laureate is the highest award bestowed by the AAHB. Awarded annually, it honors a scholar who has made significant, enduring contributions to health behavior research. The process is highly competitive and based on a comparative review of finalists' lifetime records of research productivity and national and international impact. This award will be conferred at the 2015 annual AAHB conference in San Antonio, TX, in March 2015.
2014 NCA Dale Brashers Mentorship Award, from the Health Communication Division of the National Communication Association (NCA). The award is in recognition of a career of outstanding mentorship, education, and support of health communication scholars. This award was conferred at the 2014 NCA annual conference in Chicago, IL, in November 2014.
2014 Gary Gumpert Award: The State of the Field of Urban Communication, from the Urban Communication Foundation. This $2,500 award funds development of a white paper: Communication and the Reduction of Health Inequities in Urban Areas. It was conferred at the NCA conference in Chicago, IL, in November 2014.
Jennifer McClure, PhD
Dr. McClure was awarded the 2015 Faculty Mentoring Award at the Group Health Research Institute in December.
Deborah J. Ossip, PhD
Dr. Ossip has been elected president of the Society for Research on Nicotine and Tobacco for 2016. She will assume the role of president-elect during the society's annual meeting, on February 25, 2015.
Tom G. Plante, PhD
Dr. Plante has a book coming out this month on compassion:
Plante, T. G. (Ed.). (2015). The Psychology of Compassion and Cruelty: Understanding the Emotional, Spiritual, and Religious Influences. Santa Barbara, CA: Praeger/ABC-CLIO. ISBN-13: 978-1440832697.
Julia H. Rowland, PhD
Dr. Rowland was the recipient of the Bernard Fox Memorial Award conferred by the International Psycho-Oncology Society on October 23, 2014, at the 16th World Congress of Psych-Oncology held in Lisbon, Portugal.
James F. Sallis, PhD
Dr. Sallis is the recipient of the 2015 Alliance Scholar Award, from by the Society of Health and Physical Educators (SHAPE America). The award recognizes research contributions to the field of physical activity and health. It will be presented in March 2015 in Seattle, WA.
Amy Wachholtz, PhD, MDiv, MS-PsyPharm, ABPP, FACHP
Dr. Wachholtz recently published a MCAT Study Guide Book Series consisting of four items:
Hademenos, G., Campbell, C, Murphy, S. Wachholtz, A., Warner, J., Zahler, K, (2015) MCAT 2015 Behavioral and Social Sciences & Critical Analysis. Boston: McGraw-Hill.
Hademenos, G., Campbell, C, Murphy, S. Wachholtz, A., Warner, J., Zahler, K, (2015) MCAT 2015 Biological and Biochemical Foundations of Living Systems. Boston: McGraw-Hill.
Hademenos, G., Campbell, C, Murphy, S. Wachholtz, A., Warner, J., Zahler, K, (2015) MCAT 2015 Chemical and Physical Foundations of Biological Systems. Boston: McGraw-Hill.
Hademenos, G., Campbell, C, Murphy, S. Wachholtz, A., Warner, J., Zahler, K, (2015) MCAT 2015: Two Full-Length Practice Tests . Boston: McGraw-Hill.
Robin Whittemore, PhD, APRN, FAAN
The University of Connecticut (UConn) School of Nursing has selected Yale School of Nursing Associate Professor and PhD program director Robin Whittemore, PhD, APRN, FAAN, as recipient of the 2014 Marlene Kramer Outstanding Alumni Award for Research in Nursing. The award honors former UConn School of Nursing Dean Marlene Kramer and recognizes distinguished nursing alumni who have demonstrated excellence in nursing research Whittemore's contributions and research focusing on lifestyle change to prevent and treat type-2 diabetes has helped improve health behaviors and psychosocial outcomes in youth at risk for obesity and youth with type-1 diabetes. The award was presented in November 2014.
Members in the News
The following Society of Behavioral Medicine (SBM) members and their research were recently featured in news articles or videos. To have your news spot featured in the next issue of Outlook, please email lbullock@sbm.org.
Patricia Chalela, DrPH, and Amelie G. Ramirez, MPH, DrPH
The abstract "Empowering Latina Breast Cancer Patients to Make Informed Decisions about Clinical Trials: A Multi-Communication Approach," (authors: Chalela P., Munoz E., Gallion K., Karnad A., and Ramirez A.G.) was presented at the cancer health disparities conference held in San Antonio, TX, from November 9-12, 2014, by the American Association for Cancer Research. An article about the abstract was featured in the San Antonio Express News and Houston Chronicle. Another article was featured on Health Canal and Medical Xpress.
Jiun-Hau Huang, SM, ScD
Dr. Huang's research at National Taiwan University showing that pre-college bullying is linked with health-related quality of life in college was published in Pediatrics. His work was also featured on Reuters Health in December 2014 and on the Association of Schools & Programs of Public Health's website in January 2015.
Jennifer L. Huberty, PhD
In January 2015, Dr. Huberty was featured in Arizona State University News for a study she is currently conducting on the impact of yoga on post-traumatic stress disorder.
Bonnie Spring, PhD, ABPP, Arlen C. Moller, PhD, and Michael J. Coons, MA
A piece published in The Economist on January 31, 2015, featured research co-authored by Drs. Spring and Moller as well as by Mr. Coons. Their research studied the impact online communities have on individuals' weight loss.