Learn How to Increase Your Impact on the Public and Policymakers over Breakfast at the Annual Meeting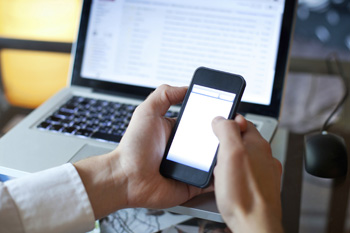 SBM's Civic and Public Engagement Committee (CPEC) knows policy and social media are part of a balanced breakfast for 2015 Annual Meeting attendees.
In times of languishing research budgets, behavioral scientists have an increasing responsibility to communicate their impact to the public and policymakers. But the skills to do these things properly aren't a part of our training and don't necessarily come easy. That's why CPEC is sponsoring two breakfast roundtables at the 2015 meeting: one on maximizing your impact through social media, and another on successfully communicating with legislators.
How to Use Social Media to Maximize Your Impact as a Behavioral Scientist will be held from 7:30 to 8:15 a.m. on Thursday, April 23. Moderator and CPEC Chair Sherry L. Pagoto, PhD, will lead presenters Kathleen Wolin, ScD, and Gary G. Bennett, PhD, in conversation about how to engage with colleagues, policymakers, the media, patients, and the public via social media. Twitter, Facebook, LinkedIn, blogs, and other online social networking sites can be leveraged for both professional networking, increasing the impact of your work, and increasing public awareness of your work.
Attendees at the breakfast roundtable will learn how to establish and maintain an active social media presence, the benefits to oneself and the field, how to navigate ethical issues, and the dos and don'ts of participation.
How to Effectively Communicate with our Legislators (And Why We Should) will be held from 7:30 to 8:15 a.m. on Friday, April 24. As moderator, Dr. Pagoto will join SBM Past-President Dawn K. Wilson, PhD, and Brent Van Dorsten, PhD, in teaching attendees how to develop relationships with local and state legislators, have effective conversations, and influence health policy. Such skills are perhaps more critical now than ever. A growing disconnect exists between the evidence base and health policies. Many evidence-based practices are not reimbursable services (e.g., behavioral counseling for weight loss, telemedicine) and many health policies are not evidence based. Behavioral medicine and public health scientists can play an important role in making legislators aware of the evidence supporting health policy initiatives, not to mention the importance of behavioral science to National Institutes of Health funding.
Check SBM's Preliminary Program for more information on meeting sessions. And be sure to register for the meeting before March 24 to receive discounts.