PRESIDENT'S MESSAGE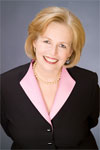 Bonnie Spring, PhD, ABPP
Evidence-Based Practice: New Learning Resources to "Mind the Gap"

London subway travelers are repeatedly urged to "Mind the Gap!" The message calls attention to the (often nontrivial) physical gulf between the station platform and the train floor. I now keep a "Mind the Gap" emblem on my computer screen. It reminds me that behavioral medicine needs to cross a comparably insidious gap: the one between what we know scientifically and what we apply in health care practice. A useful bridging resource will now appear on the SBM website in the form of free, on-line learning modules about how to apply evidence in practice.
The Gap Between Evidence and Practice
The Institute of Medicine (2001) describes the gap between research and practice as a chasm whose neglect harms us all. One often quoted statistic is that it takes an average of 17 years for new scientific discoveries to make their way into practice. And even by the end of that period, only 14% of research knowledge has been adopted (Balas & Boren, 2000). In the interim, while we wait for current practice to catch up with what should be the standard of care, the average American receives only 50% of recommended health care (McGlynn et al, 2003). Ample experience testifies that translation between research and practice does not happen spontaneously of its own accord. Closing the gap requires new learning, deliberate effort, and systemic supports.
Of many possible translational strategies, consensus exists about the merits of one. Evidence-based practice is endorsed by the Institute of Medicine and all major health professions as a cornerstone of research to practice translation (Greiner & Knebel, 2003). So what is evidence-based practice? Why does it matter? And what do we and our students need to know about it? Below I touch briefly upon each of these topics. I also take pleasure in pointing to more in-depth coverage made available for you and your students in three new on-line learning modules. These modules, sponsored by the multidisciplinary Council on Evidence Based Behavioral Practice (EBBP) and supported by NIH's Office of Behavioral and Social Science Research, will now live permanently on the SBM website, where they will continue to be upgraded by SBM members. The first three modules cover the evidence-based practice process, strategies in searching for evidence, and systematic evidence reviews. You can access these free modules at www.ebbp.org/training. Also, on Saturday April 25th at the Annual Meeting, I hope that many of you will be able to hear Council members discuss how they use the modules to teach evidence-based practice to students in public health (Ross Brownson), nursing (Robin Newhouse), medicine (Jason Satterfield), and psychology (Bonnie Spring). Forthcoming in 2010 will be two additional learning modules: one on critical appraisal and one on evidence-based decision-making. In an exciting new translational venture, practitioner members of SBM will collaborate on developing the decision-making module, attuning it to the practice context.
The Whence, What and Why of Evidence-Based Practice
The evidence-based practice movement first emerged in medicine (Sackett et al, 1996), and soon spread to nursing (Craig & Smyth, 2002), public health (Brownson et al, 2002), social work (Gibbs, 2003) and finally psychology (Norcross et al, 2008). The EBBP task force, representing all of these disciplines, defines evidence-based practice as involving the integration via decision-making of best available research evidence in combination with consideration of client or community characteristics and resources (Council for Training on Evidence-Based Behavioral Practice, 2008).
There are four compelling reasons why the evidence-based practice movement has taken hold. First and foremost is accountability: the clear need to apply health care dollars equitably and only on treatments of demonstrable worth. Accountability is reinforced by key features of evidence-based practice. These include an explicit implementation process, a system of recommended standards for appraising evidence, and resources for determining which practices to apply under what circumstances. Second, because all major health professions have adopted the evidence-based framework, the use of shared concepts, methods and vocabulary facilitates collaboration by diverse professionals on transciplinary teams. A third appeal is the infrastructure of research syntheses, synopses, and summaries that evidence-based practice provides. That infrastructure addresses the practitioner's Achilles heel: too much information, too little time. Dissemination of systematic reviews and other research syntheses provides useful, up-to-date, time-saving resources for busy practitioners. An incidental benefit is that the systematic review process identifies key gaps in knowledge. By highlighting important practical and basic science questions that need answering, the synthesizing process stimulates development of the evidence base. Finally, there is the undeniable appeal that evidence-based practice supports lifelong learning. If we researchers do our jobs well, the best evidence-based practices of 2020 will differ from those being taught in graduate schools in 2009. Evidence-based practice embodies a lifelong commitment to continually learning best practices and updating skills.
The How of Evidence-Based Practice
The new on-line learning modules introduce the "how" of evidence-based practice for behavioral scientists and practitioners. These initial materials are geared towards graduate student trainees and faculty. Their coverage balances content geared toward clinicians who work with individuals and content geared towards practitioners who work with communities or populations. Three modules are available: the evidence-based practice process, searching for evidence, and systematic reviews.
Evidence-Based Practice Process Module. This 60-minute experiential module is designed for trainees who are just learning to work with clients. The module offers the learner a choice of whether to work with an individual who wishes to quit smoking or a community that is concerned about a high prevalence of smoking among local youth. Ana Abrantes, PhD, from Brown University and Jennifer Kreslake, MPH, from Harvard School of Public Health were the driving forces behind creation of the clinical and public health cases, respectively. The learner works through the steps of the evidence-based practice process - Assess, Ask, Acquire, Appraise, Apply, Analyze and Adjust - with the client. The module is highly interactive. Mistakes are a necessary (and fun!) part of the learning process. The following are some comments from different students who took the module:
". . . highly interactive and more like a guided tour or discussion of sorts, instead of just another literature resource presenting the same information; thus, the viewer learns the information better because he/she is more engaged."

"My second great love of the module is the interactive case features. I really felt this was the greatest benefit of using a program like this. It took what was still only general knowledge and walked you through the application of EBBP, giving it context and utility… Ultimately, I highly praise the module. I felt that it accomplished in a short period of time the task of introducing the EBBP model and process and quickly would move a beginner into using the EBBP model."

". . . I appreciated the fact that we could not determine a treatment plan without consulting with the client and that selecting a treatment plan should include the clinician and the patient. One of the several strengths of EBP is the acknowledgement of the client's preferences and receiving their input regarding a treatment plan continues to express the clinician's respect for the client's autonomy."
Search for Evidence Module. This 30 minute module offers an overview of how to acquire evidence. It is rich in information about things you probably once knew but forgot and other things you likely never knew. Many users especially appreciate learning about the extensive roster of databases relevant to behavioral scientists. Students commented:
"I was impressed that each subheading in the tutorial was covered with just as much depth as we discussed in class."

"I plan on keeping the modules bookmarked as they will be a good reminder of the various sources available to me when I am searching for research."
Systematic Review Module. This 30 minute module offers a comprehensive introduction to systematic reviews. Topics covered include judging the quality of a review, how and why high-quality reviews can reach different conclusions, and steps in conducting a systematic review. Elizabeth O'Connor, PhD, an experienced systematic reviewer for the U.S. Preventive Services Task Force, authored this module. A comment by Gordon Guyatt, MD, who coined the phrase evidence-based medicine, pretty much says it all:
"Wonderful job. . . . This summarizes a whole Masters' level course."
Continuing education credits will soon be available for each module. Please try them out yourself and introduce them to your students. All feedback is welcomed. Finally, let me extend an open invitation to any SBM member who has interest in partnering to create new EBBP learning modules. I look forward to hearing from you!
References
Balas, E.A. & Boren, S.A. (2000) Managing clinical knowledge for health care improvement. Yearbook of Medical Informatics. J. Van Bemmel & A.T. McCray (Eds) Stuttgart: Schattauer Verlagsgesellschaft mbH: 65-70
Brownson, R.C., Baker, E.A., Leet, T.L., & Gillespie, K.N. (2002) Evidence-Based Public Health. New York: Oxford University Press
Craig JV, Smyth RL. (2002) The Evidence-Based Practice Manual for Nurses. New York: Elsevier Health Sciences; 2002.
Council for Training in Evidence-Based Behavioral Practice (2008) White paper on Definition and Competencies for Evidence-Based Practice, September 2008.
Gibbs L. (2003) Evidence-Based Practice for the Helping Professions. Pacific Grove, CA: Brooks/Cole; 2003
Institute of Medicine. Crossing the Quality Chasm: A New Health System for the 21st Century. Washington, DC: National Academy of Science Press; 2001
Lenfant C. 2003. Clinical research to clinical practice-lost in translation? N. Engl. J. Med. 349:868-74
McGlynn EA, Asch SM, Adams J, Keesey J, Hicks J, et al. 2003. The quality of health care delivered to adults in the United States. N. Engl. J. Med. 348:2635-45
Norcross, J.C., Hogan, T.P, & Koocher, G.P. (2008). Clinician's guide to evidence-based practices: Mental health and the addictions. New York: Oxford University Press
Sackett DL, Rosenberg WM, Gray JA, Haynes RB, Richardson WS: Evidence based medicine: What it is and what it isn't. British Medical Journal. 1996, 312:71-72
From the Cancer SIG
In the past decade, continued medical advancements have seen further improvements in the detection and treatment of various types of malignancies. Notwithstanding these efforts, being diagnosed and treated for cancer continues to be a challenging life experience associated with potential debilitating immediate and longer-term side-effects for over 1 million people who are diagnosed with cancer each year in the U.S alone. As a result, multidisciplinary oncology programs throughout the U.S. continue to prioritize efforts in the advancement of cancer control research, ranging from cancer prevention, screening, treatment decision-making processes, understanding mechanisms responsible for maintaining and improving overall quality of life including emotional well-being, as well as conducting innovative interventions to manage and ameliorate grueling side-effects. This article will focus on reviewing two cancer research programs [The Mount Sinai School of Medicine (MSSM) Integrative Behavioral Medicine Program, and the Kentucky Behavioral Oncology Research Group (KYBORG)], current objectives and progress in the advancement of cancer control research in a number of these domains.
Maria Kangas, PhD
Assistant Editor to Outlook Newsletter
Cancer SIG
---

(1) Integrative Behavioral Medicine Program, (MSSM) New York
Guy H. Montgomery, PhD, Director
Julie B. Schnur, PhD, Co-Director
The goal of our Integrative Behavioral Medicine Program is to ameliorate the side effects of cancer and its treatment, in the service of improving patients' overall quality of life. Specifically our program aims to: 1) develop theoretically-based and clinically-informed cognitive-behavioral interventions, 2) to empirically test clinical effectiveness of these interventions, 3) to examine underlying psychological mechanisms responsible for clinical benefits, and 4) to establish the cost-effectiveness of our interventions. To date, we have developed clinically effective interventions (cognitive-behavioral therapy, hypnosis) to reduce pre-surgery distress and improve post-surgical recovery (i.e., reduced pain, nausea, fatigue, emotional distress) in breast cancer surgical patients; to reduce fatigue and emotional distress in breast cancer radiation oncology patients; and to improve patient satisfaction among women undergoing image-guided breast biopsy. Mechanisms responsible for these intervention effects include cognitive (response expectancies) and emotional (distress) factors. Cost-effectiveness analyses have indicated that our brief pre-surgery hypnosis intervention reduces operating room time and anaesthetic use, resulting in cost-savings of $772 per patient (JNCI, 99, 1304-1312).
With these clinical and cost benefits established, the next phase of our research is to deliver these interventions to patients in need. Specifically, we seek to study the dissemination of these interventions. To accomplish this goal, current projects seek to understand decision-making regarding the adoption of these interventions into standard clinical care for cancer patients, and to explore means of intervention delivery which can fit seamlessly into busy medical environments. It is not enough to empirically demonstrate, one must also actively disseminate.
Contact: guy.montgomery@mssm.edu
(2) The Kentucky Behavioral Oncology Research Group (KYBORG)
Michael Andrykowski, PhD
The Kentucky Behavioral Oncology Research Group (KYBORG) is based in the Department of Behavioral Science in the University of Kentucky's College of Medicine. Headed by Michael Andrykowski, PhD and Jamie Studts, PhD, KYBORG participants include a half dozen predoctoral and postdoctoral research trainees. KYBORG research and training activities are devoted to the understanding and control of physical and psychosocial morbidity associated with cancer screening, diagnosis, treatment, and recovery and the enhancement of quality of life and well-being in all individuals affected by a cancer diagnosis.
At the present time, a variety of research projects are in progress. In collaboration with colleagues Paul Jacobsen, PhD and Brent Small, PhD at the Moffitt Cancer Center and the University of South Florida, Dr. Andrykowski heads a project examining the development of fatigue and cognitive dysfunction in early stage breast cancer patients. The project uses a prospective, longitudinal case-control design and includes the collection of DNA to enable analysis of genes potentially linked to both fatigue and cognitive dysfunction. Dr. Andrykowski also leads a team conducting several studies collectively examining the affective, cognitive, and behavioral impact of abnormal, yet benign, test results received during the course of routine screening and diagnostic tests for breast and ovarian cancers. Most recently, Dr. Andrykowski, in collaboration with the statewide, SEER Kentucky Cancer Registry, has led a team examining the nature, magnitude and etiology of disparities in mental health outcomes in rural and nonrural cancer survivors.
Dr. Studts' research efforts are generally focused on psychosocial factors associated with the prevention, early detection, treatment and rehabilitation of tobacco-related malignancies. With collaborators at the University of Louisville, Dr. Studts continues to analyze behavioral outcomes associated with lung cancer screening, and he is embarking on a new collaboration with Dr. Margaret Byrne at the University of Miami to study lung cancer screening decisions using conjoint methodology. Dr. Studts has nearly completed accrual on a study exploring the role of numeracy and quantitative communication in treatment decisions regarding adjuvant chemotherapy for early stage lung cancer, and he is actively involved in a telehealth intervention for symptom management among head and neck cancer survivors. His interests in cancer prevention and tobacco control have also produced a study exploring the potential utility of nicotine vaccines for prevention and treatment of nicotine dependence. Recently, Dr. Studts has extended his research efforts to include exploring factors that influence physician and patient decision making in follicular lymphoma and other hematologic malignancies.
Contact: mandry@uky.edu
From the Child and Family Health SIG
Family Ties: Focusing on Life Style in Children and Families
Willa Marlene Doswell, RN, PhD, FAAN
The Context. Our society faces enormous challenges in our economy, our future and our health. Although many pharmacological and behavioral intervention advances have been made by researchers across the country, some 40 years or more adherence to therapy, life style reform, and useful behavioral interventions to promote health we still face the same problems found in Biblical times among the Pharaohs as their remains show: chronic diseases such as diabetes, atherosclerosis, stroke, and obesity. Despite numerous studies examining black and white differences across a variety of health variables, those differences still remain. Our Child and Family Health SIG remains focused on many critical barriers to health: obesity, diabetes, heart disease, vaccines, asthma, nutrition, exercise and violence.
Our Current Challenge. How can we get the successful research findings translated into policy and programs that can be disseminated to communities all over our country? How can we increase study participation among Americans of color? How can our publications and research teams be more inclusive in selecting, publishing and disseminating research by researchers of color? We need to be more inclusive in conducting research where the theoretical framework is inclusive of the contextual, cultural and spiritual viewpoints and life styles of people of color, often developed by researchers of color who have a more intimate contact with those viewpoints.
Beginning Solutions. Our SIG researchers are working on several initiatives that may move us forward past these challenges. A sampling of that research is presented here. Dr. Kirsten Davison is developing a scale of African American parental support for children's physical activity. Dr. Deborah Wiebe is examining exercise and overweight children's cognition. Dr. Bret Hoyer is conducting a longitudinal study on diabetes self-management independence behaviors and parent-child conflict. Dr. Helena Laroche is looking at changes in adult eating behavior patterns once they become parents, and another study looking at an intervention to improve eating patterns at children's school sporting events concession stands. Dr. Kitzman-Ulrich is developing family-based weight loss programs for overweight adolescents in underserved populations. Dr. Guadalupe Ayala is conducting family intervention research to promote healthy eating. Dr. Willa Doswell is examining the relationship between Statin use and quality of life and parental support and adherence in obese type 2 adolescents, and contextual and structural factors in unintended pregnancy in African American young adult females. The presentations at the SBM Annual Meetings & Scientific Sessions over the past 2 years also demonstrate the focus on promoting healthy life styles in America.
Call to Action. Given current challenges to health across the lifespan of many Americans, it is important to be inclusive in the study populations we are researching. The following represent selective calls to action among Child and Family Health SIG members. Can we develop or continue to develop research in which Native Americans and Asian Americans are as well represented in the focus on unhealthy life styles as African Americans and Latinas are? Can we develop or adopt theoretical frameworks undergirding our studies that reflect new paradigms that reflect cultural and structural outlooks of these underrepresented and underserved groups? Can we continue to develop life style change interventions that preadolescents, adolescents, parents and other adults will find practical to implement in the context of their social position, income status and cultural/structural environments? These suggestions represent some reflections on our call to action.
From the Obesity and Eating Disorders SIG
Videogames for Diet and Physical Activity Change
Tom Baranowksi, PhD
Professor of Pediatrics
USDA-Children's Nutrition Research Center
Baylor College of Medicine
Houston, Texas, USA
Debbe Thompson, PHD, RD
Assistant Professor
USDA/ARS Scientist/Nutritionist-Child Obesity
USDA-Children's Nutrition Research Center
Baylor College of Medicine
Houston, Texas, USA
Janice Baranowski, MPH, RD
Assistant Professor of Pediatrics
USDA-Children's Nutrition Research Center
Baylor College of Medicine
Houston, Texas, USA
Computers, the Internet and related technologies are revolutionizing how people communicate and the enjoyments they get from life. Health behaviorists need to learn how to use these new technologies to promote diet and physical activity (PA) change.
Our recent literature review showed positive outcomes from 26 of 27 published evaluations of health related videogames1. We have designed videogames and web sites (Squire's Quest!2, Boy Scout Fit for Life Badge3, Boy Scout Five A Day Badge4, Fun, Food and Fitness5, 6, Escape from Diab7, Nanoswarm: Invasion from Inner Space) to promote diet and physical activity change among children. Each of these games targeted specific behaviors (eating fruit and vegetables, drinking water, being physically active, and/or watching less TV) and employed state of the art theory based behavior change procedures (goal setting tailored to usual behavioral practices and food preferences, action and coping implementation intentions, behavior temptation inoculation, motivational messages tailored to child values, skill training, and practical knowledge enhancement).
Rather than using usual questionnaires, data are collected by game characters asking questions of the player as part of the storyline, thereby minimizing the response burden. Practical knowledge enhancement (e.g. what counts as a fruit?) is achieved by making a game of the knowledge test, imposing high standards of attainment, and repeating the test until the standard is attained. Alpha testing revealed that children required seven times to play the practical knowledge game before they achieved the standard, but reported they enjoyed it because it was challenging. Games, thereby, enable children to perceive learning and tests as attractive.
The story encompassing the game also provides opportunities for promoting behavior change. Attractive characters can 1) model the desired behaviors (social learning), 2) model overcoming barriers to performing the behaviors (enhancing self efficacy); 3) morph over the course of the story from not believing the value of the health behaviors to developing a new norm for healthy behavior; and 4) struggle with personal change developing empathy in the player1. New perceptions of reality can emerge, e.g. from food vending machines being sources of tasty foods to sources of control and oppression1. (See trailers for "Escape from Diab" and "Nanoswarm" in the "screening room" at http://archimageonline.com/)
Another literature review revealed that active videogames (sometimes called exergames) can elicit physical activity at levels intense enough to induce a fitness effect, but in the average children didn't play them long enough to benefit in that way8. We are conducting research on how we can use "story" to enhance the long term playability of active videogames.
Videogames involving simulations of real world experiences have been used to train individuals to fly planes. We are exploring similar techniques to train parents in a fun way to conduct more effective fruit and vegetable parenting practices in which they can make mistakes in the game with no untoward consequences for their real child.
Interactive technology can be used to promote diet and physical activity behavior change almost as stealth learning. As we gain experience, we will learn how to do this better.
Baranowski T, Buday R, Thompson DI, Baranowski J. Playing for real: video games and stories for health-related behavior change. Am J Prev Med. Jan 2008;34(1):74-82.
Baranowski T, Baranowski J, Cullen KW, Marsh T, Islam N, Zakeri I, Honess-Morreale L, DeMoor C. Squire's quest! Dietary outcome evaluation of a multimedia game. American Journal of Preventive Medicine. Jan 2003;24(1):52-61.
Jago R, Baranowski T, Baranowski J, Thompson D, Cullen K, Watson K, Liu Y. Fit For Life Boy Scout Badge: Outcome evaluation of a troop & internet intervention. Preventive Medicine. 2006;42(3):181-187.
Thompson D, Baranowski T, Baranowski J, Cullen K, Jago R, Watson K, Liu Y. Fit For Life Boy Scout badge: Outcome results of a troop and Internet intervention. American Journal of Preventive Medicine. submitted.
Baranowski T, Baranowski J, Cullen KW, Thompson D, Nicklas T, Zakeri I, Rochon J. The Fun, Food, and Fitness Project (FFFP):The Baylor GEMS Pilot Study. Ethnic Dis. 2003;13(1):S1-30 - S31-39.
Thompson D, Baranowski T, Cullen K, Watson K, Liu Y, Canada A, Bhatt R, Zakeri I. Food, fun, and fitness internet program for girls: Pilot evaluation of an e-Health youth obesity prevention program examining predictors of obesity. Prev Med. Jul 30 2008.
Baranowski T, Buday R, Frazior M, Witsdon J, Baranowski J, Thompson D, Panzer S, Juliano M, Thompson V. "Escape from Diab": Diabetes Prevention Videogame. (being written).
Barnett A, Baranowski T, Buday R. Active videogames: Getting fit while having fun. Current Ped Reviews. submitted.
From the Student SIG
Lifestyle Medicine: Opportunities for Psychologists in Behavioral Medicine
Lisa Page, MA
The road since I began my doctoral program has taken several unexpected turns. When the journey began, I intended to work with veterans returning from combat duty. A bend on the road led me towards Health Psychology, particularly Lifestyle Medicine, which had a significant impact on me both personally and professionally. Lifestyle medicine is "the application of environmental, behavioral, medical and motivational principles to the management of lifestyle related health problems in a clinical setting" (Egger, Binns, & Rossner, 2008). Lifestyle medicine uses behavioral interventions in the prevention, treatment, and management of diseases that represent the top five causes of mortality in the United States: (1) Cardiovascular Disease; (2) Stroke; (3) Lung Cancer; (4) Diabetes; and (5) Chronic Obstructive Pulmonary Disease. Approximately 80% of deaths related to these diseases are preventable.
Lifestyle interventions are behavioral in nature and depending on the unique needs of a particular client, can incorporate interventions such as stress management, nutrition, exercise, sleep management and smoking cessation. These and other behavioral interventions are often found to be as effective as medications in terms of preventing, managing or treating lifestyle illnesses. In addition, for those who need to take medication (e.g., for high blood pressure or diabetes), behavior modification may help to reduce the amount of medication needed to control blood pressure and glucose levels.
The field of Lifestyle Medicine will continue to grow in the United States, particularly as the country faces more lifestyle-related health challenges. For example, rates of obesity have increased exponentially in the last two decades, and obesity is a risk factor for many diseases, including cardiovascular disease, stroke and diabetes. Lifestyle medicine research can help identify behavioral interventions to help address the obesity epidemic, from preventing obesity in children, to promoting weight-loss in obese adults, to long-term maintenance of a healthy weight.
Lifestyle Medicine offers psychologists a unique opportunity to lend their clinical skills towards dual roles. First, psychologists are highly trained to deliver health-related behavior modification. Second, psychologists can also treat mental illnesses that are often comorbid with chronic illnesses. As Lifestyle Medicine grows, one may foresee the development of interdisciplinary medical practices in which psychologists can serve a central role in conjunction with physicians, nurses, nutritionists, physical therapists, and social workers. An integrated team of medical and allied professionals represents the future of health-care delivery for chronic illnesses and related health concerns.
Personally, as I move forward in my career my goal is to help define the role of psychologists within the field of Lifestyle Medicine. Many challenges lay ahead, such as building credibility, advancing research, promoting evidence-based treatment guidelines, negotiating reimbursement with health-insurance companies, and fostering both health-care policies and philosophies that focus on preventive care. With these challenges, however, come opportunities, both for myself and for all Behavioral Medicine practitioners and researchers.
Additional information can be found at www.lifestylemedicine.org
Egger, G. Binns, A. Rossner, S. (2008). Lifestyle Medicine. Australia: McGraw-Hill.
Practice Guidelines Working Group
Guideline Development: Paul Jacobsen, PhD, Chair. Members: Bonnie Spring, PhD, ABPP, Peter Kaufman, PhD, Daniel Cukor, PhD, Suzanne Miller, PhD, David Mohr, PhD, Karen Mustian, PhD, Parbhu Ponkshe, MA, LLB.
This group was formed in March, 2008 to explore the need and feasibility of developing evidence-based practice guidelines. It was determined that there is need in the area of adherence, and that SBM could make a contribution in this area. Initial efforts will focus on developing guidelines for promoting adherence to exercise recommendations and to oral medication regimens for hypertension and/or hypercholesterolemia. SBM members who are experts in these two areas have been identified and have agreed to lead the guideline development. For oral medication regimens, guideline development will be co-chaired by Ira Ockene, MD and Jacqueline Dunbar-Jacob, PhD. For exercise, Jack Rejeski, PhD and Lawrence R. Brawley, PhD have agreed to co-chair. Initial efforts will focus on defining the process for constructing and disseminating evidence-based guidelines on these two topics.
Focus on SBM Scientific and Professional Liaisons
Highlight: American Heart Association
The Society of Behavioral Medicine (SBM) and the American Heart Association (AHA) currently have more similarities than differences in relation to core elements of their respective mission and goals. Some of the similarities include a focus on interdisciplinary research and training initiatives, a valuing of multi-level efforts designed to promote individual and population health, and an emphasis on partnering with other organizations in selected activities that are consistent with the mission and vision. With the body of evidence supporting the critically important role of behavior in promoting health and preventing adverse health conditions, the AHA has emphasized potentially modifiable behaviors as the cornerstone of cardiovascular health promotion and disease prevention across the life course of individuals and diverse populations. Most recently, the AHA has also placed emphasis on psychosocial factors and potentially modifiable environments as important targets for promoting optimal health and preventing and reducing risk for cardiovascular and cerebrovascular disease. The AHA and SBM have been collaborating on a number of initiatives including scientific statements, advisories and programming that reflect these common areas of emphasis. Recognizing the individual and collective expertise of our Society, AHA has and continues to seek consultation and involvement of our members and our Society in selected activities that reflect our shared mission and vision. The Scientific and Professional Liaison Council of SBM has supported and facilitated collaborative programmatic and other initiatives with AHA and its relevant Councils including the Council on Cardiovascular Nursing, the Council on Epidemiology and Prevention, and the Council on Nutrition, Physical Activity and Metabolism. For additional information, please contact Laura L. Hayman PhD, RN, at laura.hayman@umb.edu or Lora Burke at lbu100@pitt.edu Information about AHA can be found at www.americanheart.org
Membership Benefits
Now is the time to join or renew your membership in the Society of Behavioral Medicine (SBM). Membership provides a collective opportunity to advance scientific knowledge, shape research agendas, and enhance clinical practices. By joining SBM you can build lasting, collegial relationships - throughout the country - help grow the field and convey your commitment to professional development.
Members in this prestigious Society include behavioral and biomedical researchers and clinicians who study the interactions of behavior, physiological and biochemical states, and morbidity and mortality. SBM provides the many disciplines represented with an interactive network for education and collaboration on common research, clinical and public policy concerns related to prevention, diagnosis and treatment, rehabilitation, and health promotion.
Membership benefits are numerous and include:
Reduced Annual Meeting registration fees - by approximately 50% compared to non members


Access to two publications vital to the field of behavioral medicine: Annals of Behavioral Medicine and The International Journal of Behavioral Medicine. Articles in SBM's journal, Annals of Behavioral Medicine, continue to be highly cited in scientific literature and receive increasing media visibility. Annals of Behavioral Medicine is among the top three general behavioral medicine and health journals. The International Journal of Behavioral Medicine, the official publication of the International Society of Behavioral Medicine, is dedicated to disseminating original research that has significant theoretical and/or practical knowledge for better understanding concepts within the behavioral medicine field.


Special Interest Group (SIG) membership. SBM offers 17 SIGs, comprising:

Aging
Behavioral Informatics
Cancer
Child and Family Health
Complementary and Alternative Medicine
Diabetes
Ethnic Minority and Multicultural Health
Evidence-Based Behavioral Medicine
Healthy Decision Making
Integrated Primary Care
Multiple Health Behavior Change
Obesity and Eating Disorders
Pain
Physical Activity
Spirituality and Health
Student
Women's Health


SIG members enjoy access to SIG listservs, an efficient networking tool providing pertinent and timely information on new research, grant notifications, job postings and general requests for participation in field-related activities. Membership in a SIG also provides an opportunity to play an active role in planning pre Annual Meeting & Scientific Sessions courses.


Access to the Membership Search Directory, which allows members to quickly find other members who have conducted research or hold an interest in similar specialty areas.


A chance to receive a 25% discount on all books published by Springer Publishing Company. To receive the discount, SBM Members need only enter a promotion code when ordering materials. (Please contact the National office at (414) 918-3156 for the code.) Books can be ordered through Springer's toll-free Customer Service number 1-800-777-4643 or online at www.springer.com


Depending on membership category, the chance to vote on important SBM matters, including Officer and Member Delegate elections and SBM Bylaws amendments.
For additional membership information please visit the SBM Web site at www.sbm.org or contact SBM National Headquarters at info@sbm.org. Membership application forms are available at www.sbm.org/membership.
A Preview of Coming Attractions at the Annual Meeting, from the Education, Training and Career Development Council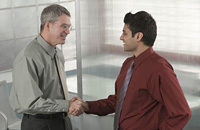 The ETCD council is sponsoring a number of activities at the upcoming SBM meeting in Montreal. Activities address important issues for attendees of varying interests and career stages.
As in past years, the Council will once again be sponsoring the popular Dinners with an Expert. These planned events, to be held off-site, will take place over dinner and will last approximately 90 minutes. Identified experts for each dinner will open the roundtable discussions with a quick presentation, including participant introductions, a brief overview of the identified topic area, and an overview of a few discussion points on emerging issues related to the identified topic area. Space at each table will be limited to 5-6 participants per expert. Interested? Sign up for the Dinners with an Expert will be available on the bulletin boards near registration and will be on a first come-first served basis.
Also returning are Expert Consultations, which will be scheduled during the Midday Meeting times on both Thursday and Friday of the meeting. Look for information on the Consultants on the SBM website and conference program.
Graduate students and early and transitioning careerists may be interested in attending the Breakfast Roundtable on Clinical Work in Behavioral Medicine Careers. The roundtable setting will offer an approachable format for asking questions and obtaining information regarding clinical settings and practice.
Graduate students may also enjoy the Graduate Research Panel, during which faculty will discuss selecting and managing graduate research projects and working productively with faculty mentors and committees. There will be considerable time set aside for questions and discussion at this session, a returning favorite.
Two Career Development Panels will be held this year. One Panel will address Improving Negotiation Skills in Behavioral Medicine Careers. Negotiation strategies are not typically taught within most graduate school curricula, nor are they emphasized in pre-doctoral and postdoctoral training programs as much as most trainees would like. The purpose of this panel is to offer strategies to students, trainees, and others who are either entering into the behavioral medicine job world for the first time or are interested in applying for a new or advanced position and would like to improve their negotiation skills. Areas for consideration across a variety of behavioral medicine careers will be discussed, as well as considerations to be made at different points in one's career trajectory. Panelists will share perspectives and experiences from different career stages and behavioral medicine career settings. Another Panel will focus on Women's Perspectives on Achieving a Healthy Work/Life Balance. The purpose of this panel is to provide diverse perspectives on career trajectories and work-life balance specific to women. Panelists will discuss their own experiences and decision making processes related to establishing priorities and work life balance. This discussion will offer insight into long-range career planning while managing multiple responsibilities and life interests. Panelists include individuals in academic, clinical, healthcare, and industry settings who have varied interests and lifestyles. Issues relevant across all career stages will be addressed. Panelists will describe various levels of support and conflict they encountered toward achieving work and life balance. Resources available for women at various stages of their careers in research, clinical, healthcare, and industry settings will be shared.
Meeting attendees are encouraged to take advantage of these timely and diverse education and career development opportunities.
SBM's Health Policy Committee-Opportunities for Change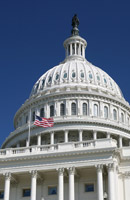 President Obama has an ambitious agenda on a variety of major national issues, including energy, wars in Iraq and Afghanistan, the economic crisis, and of course health care. Few presidents have taken office with such a multitude of challenges confronting the White House and the Congress, even before the viewing stands are built along Pennsylvania Avenue for the inaugural day parade.
It is anybody's guess as to what actually happens on health care, because campaign rhetoric often gets realigned with the realities of being elected to office. The White House and Congress are expected to agree on the need for "change," because change is what was promised and change is what people are expecting. But what, how and when things get changed is unclear.
What "appears" to be clear is that President-elect Obama is interested in increasing funding levels for NIH. He also "appears" to favor prevention as an important piece of any effort aimed at reducing the overbearing costs of health care. Organizations like SBM can provide clarity in these areas. When such clarity is based upon scientific evidence, it provides a formidable point of view to ideology.
SBM's Health Policy Committee has been active in making sure that the basic principles of behavioral medicine and the need for some of the changes in behavioral medicine (funding, research, successes and practice) are at least available to interested policy makers. More importantly, the Health Policy Committee has made and continues to make SBM's voice heard by key individuals in the nation's capital. All of this is done within the resources available to SBM, which are limited.
Already, SBM's statements on the role of behavioral medicine and the need for integrated primary care have been communicated to thought leaders within the transition team for the new president. These statements are available on the SBM homepage (www.sbm.org) under "SBM Policy Briefs & Statements." Staff members of key House and Senate committees have also been recipients of Board-approved documents on those two topics. SBM also belongs to the Consortium of Social Sciences Associations (COSSA), which continues to represent the needs of social and behavioral science disciplines at the federal level. The two SBM statements will be featured in the COSSA newsletter in January or February, when most new staff appointments in the House and Senate will be finalized. Once the dust settles from the inauguration, we will make additional efforts to reach out to elected and appointed officials.
But the Health Policy Committee cannot do it all. We need members of SBM to write to their House and Senate members drawing their attention to the role of behavioral medicine and the contributions it can make to reduce prevalence and costs of chronic diseases.
And therein lays the Opportunity for Change.
SBM members who want to write to their House and Senate members can get a template of an introductory letter drafted by the Health Policy Committee. The letter is available from SBM staff by writing to Holland LaFave at HLaFave@sbm.org or Amy Stone at astone@sbm.org. It is our hope that you personalize this letter to address health and health care issues of interest to you as a behavioral medicine expert. You can also personalize the letter to reflect the interests of the constituents that your elected officials serve.
Ultimately, that is what makes the difference. Most if not all SBM members hold positions within academic, research or other organizations that have credibility in the public field. It is important that you employ that credibility to benefit your own interests and the organization's interests.
We also hope that the many SIGs that belong to SBM bring forward their issues to the Health Policy Committee, if the issues have policy relevancy. The SIGS are in a unique position-they have expertise in key areas; expertise that may be of interest to Congress and the administration.
Note that SBM does not have an extended history of involvement in policy issues. We have not built traction for the organization's name in policy debates. But we have made a beginning. We can also hitch a ride with other organizations who already have a presence in Washington and with whom we share common interests. And we are already doing that.
We are not lobbyists, nor are we suggesting that you lobby Congress on specific bills or legislative initiatives on behalf of SBM. That is outside our scope. But we can inform and educate elected officials. That is clearly within our scope.
And that is what the Health Policy Committee wants to do.
Prabhu Ponkshe, MA, LLB
President, Health Matrix, Inc.
Chair, SBM Health Policy Committee