SBM joins The Consortium of Social Science Associations (COSSA)
SBM's Board of Directors is pleased to announce that SBM will become an organizational member of The Consortium of Social Science Associations (COSSA) on January 1, 2008. COSSA is an advocacy organization that promotes attention to and Federal funding for the social and behavioral sciences. It serves as a bridge between the academic research community and the Washington policymaking community. Its members consist of more than 100 professional associations, scientific societies, universities, and research centers and institutes. The decision to join COSSA was based on SBM's desire to support lobbying efforts for the funding of behavioral and social science research without violating its 501(c)(3) tax exempt status and to keep members apprised of activities occurring at the federal level in support of behavioral and social science research.
In its many activities, COSSA represents the needs and interests of social and behavioral scientists. It is a lobbying organization and members of its staff are all registered lobbyists. COSSA's focus is mostly on budgeting for behavioral and social sciences within federal agencies, with the majority of its attention directed to the National Science Foundation and the National Institutes of Health. However, it also addresses the budgeting activities of almost 50 different federal agencies. COSSA's activities involve many of the routine tactics of lobbying - testifying to Congress, meeting with staff on the Hill and in the agencies, and working in coalitions. COSSA does not have a political action committee and does not make political contributions.
There are two Coalitions that are run out of the COSSA office: (1) The Coalition to Protect Research (CPR), which has functioned to protect peer reviewed research projects from congressional attempts to defund them; and (2) the Coalition for the Advancement of Health Through Behavioral and Social Science Research (CAHT-BSSR), which works with NIH's Office of Behavioral and Social Science Research (OBSSR) to infuse health and behavior issues throughout NIH. COSSA is also active in many BSSR-friendly organizations for individual NIH institutes as well as with the Centers for Disease Control and Prevention (CDC), Agency for Healthcare Research and Quality, and the National Center for Health Statistics (NCHS).
COSSA is also active in non-budgetary issues. It is actively involved in training issues at NIH, science education issues at NSF and elsewhere, human subjects' protection questions, data collection, analyses, and dissemination activities, and others as they arise. COSSA electronically publishes a newsletter 22 times a year which covers federal policies and debates relevant to social and behavioral scientists. In addition, COSSA holds an invitation-only annual meeting each Fall. SBM members are eligible to attend his meeting, which has featured presidential science advisers, NSF and NIH directors, Members of Congress, and other key Washington policy makers as speakers. COSSA has also produced briefings on Capitol Hill.
More information can be found at www.cossa.org.
Anticipating Annals
This column lists the table of contents for an upcoming issue of SBM's journal: Annals of Behavioral Medicine. I would like to thank Alan Christensen, PhD, the Editor of Annals, and his staff for providing this information.
Cheryl Albright, PhD, MPH, Outlook Editor
Annals of Behavioral Medicine
Volume 35, Number 1
February 2008
Table of Contents
Editorial
The Annals Is Moving Forward!
Alan J. Christensen
Presidential Address
The Importance of Context in Understanding Behavior and Promoting Health
Edwin B. Fisher
Editorial
What Types of Evidence are Most Needed to Advance Behavioral Medicine?
Russell E. Glasgow
Original Articles
Cognitive-Behavioral Stress Management Interventions for Persons Living with HIV: A Review and Critique of the Literature
Jennifer L. Brown, and Peter A. Vanable
Methamphetamine and Poly-Substance Use Among Gym-Attending Men Who Have Sex With Men in New York City
Perry N. Halkitis, Robert W. Moeller, Daniel E. Siconolfi, and Roy C. Jerome
Mediation of Adult Fruit and Vegetable Consumption in the National 5 A Day for Better Health Community Studies
Marci Kramish Campbell, Dale McLerran, Gabrielle Turner-McGrievy, Ziding Feng, Stephen Havas, Glorian Sorensen, David Buller, Shirley A. Beresford, and Linda Nebeling
Benefit Finding in Response to BRCA1/2 Testing
Carissa A. Low, Julienne E. Bower, Lorna Kwan, and Joyce Seldon
Social Support and Self-Care of Patients with Heart Failure
Steven L. Sayers, Barbara Riegel, Stephanie Pawlowski, James C. Coyne, and Frederick F. Samaha
Preferences for a Patient-Centered Role Orientation: Association with Patient Information Seeking Behavior and Clinical Markers of Health
Austin S. Baldwin, Jamie A. Cvengros, Alan J. Christensen, Areef Ishani, and Peter J. Kaboli
Perceived Stress is Associated with Impaired T-Cell Response to HPV16 in Women with Cervical Dysplasia
Carolyn Y. Fang, Suzanne M. Miller, Dana H. Bovbjerg, Cynthia Bergman, Mitchell I. Edelson, Norman G. Rosenblum, Betsy A. Bove, Andrew K. Godwin, Donald E. Campbell, and Steven D. Douglas
Hyperventilation Symptoms are Linked to a Lower Perceived Health in Asthma Patients
Thomas Ritz, David Rosenfield, Alicia E. Meuret, Carol Bobb, and Andrew Steptoe
Rapid Communications
The Effects of Race-related Stress on Cortisol Reactivity in the Laboratory: Implications of the Duke Lacrosse Scandal
Laura Smart Richman, and Charles Jonassaint
Physical Activity, Self-Efficacy, and Quality of Life in Multiple Sclerosis
Robert W. Motl, and Erin M. Snook
Barriers to Supervised Exercise Training in a Randomized Controlled Trial of Breast Cancer Patients Receiving Chemotherapy
Kerry S. Courneya, Donald C. McKenzie, Robert D. Reid, John R. Mackey, Karen Gelmon, Christine M. Friedenreich, Aliya B. Ladha, Caroline Proulx, Kirstin Lane, Jeffrey K. Vallance, and Roanne J. Segal
Letter to the Editor
Exploring Physical Activity Preferences
Abby C. King, and Sara Wilcox
Professional Partnering with A Commercial Company
Denise Martz, PhD
When I earned my PhD in Clinical Health Psychology in 1994, I never imagined I would one day be talking about my research on the Today Show. My research collaborations with SlimFastTM and the related media activities that have occurred over the past year have given me a new appreciation for how we as healthcare providers and scientists need to have a strong voice in the public eye. Consumers need exposure to alternatives of pharmacological and surgical procedures for illness in a manner that empowers them for increased personal behavioral responsibility for their health and as wise consumers of the healthcare industry.
My Background
I am a professor of psychology at Appalachian State University. Our mission emphasizes quality teaching, research, and service and many of the clinicians in my department have small practices on the side. We are working to build an integrative medicine center partnering between our university and the local hospital system, yet we have no medical school, which makes conducting research with medical patients as a health psychologist rather difficult. Fortunately my students and I study the social psychology of body image, which is a relatively easy topic to study using the undergraduate psychology subject pool to which we do have access. Coined "fat talk" by anthropologist Mimi Nichter, we have been studying cultural pressures for women to say derogatory things about their bodies in social conversations. Although fat talk helps women bond and has some other positive social functions, this discourse is unfortunate both culturally and politically as it reinforces the objectification of women's bodies and maintains within women a rather powerless form of dialogue. My colleagues, Drs. Lisa Curtin and Doris Bazzini and former students Lauren Britton, Kate Tucker, and Anni LeaShomb and I have documented that female and male college students are aware of the tendency for women to fat talk in social circles, and that female participants will mirror or conform to varying forms of body talk in dyadic conversation in a get-to-know you lab situation. Currently, we are trying to determine if fat talk is mere conformity or a larger social norm, who does it, and why.
Making the SlimFast/Ogilvy connection
Recently, SlimFastTM and Ogilvy Public Relations were building a campaign called "Find Your Slim." This campaign has featured SlimFastTM billboards and TV commercials with attractive larger-sized women saying "show us your hips, not your hipbones." The goal of the campaign is to motivate women to "Find Your Slim" and lose a personalized amount of weight to be healthier and improve their overall body image. In doing so, this campaign avoided using the traditional ultra-slender role models for weight loss that would have set unrealistic expectations (i.e., "if you use the product, you can look like them.")

Ogilvy approached me to be an expert consultant on this campaign given the relevance of my fat talk research. As a researcher of body image and one who has worked clinically with eating disorders and morbid obesity, I see clearly the mixed messages engrained in our culture. Many Americans do need to lose weight for health reasons, yet our culture has strong imperatives that thinness equates with numerous positive qualities. Our runway models are within the lowest 2% of BMI. Given these challenges, I was intrigued by the opportunity to assist Ogilvy in designing and analyzing a national survey called the "Psychology of Size," and presenting these results accurately to the media.
Details about research collaboration
Before I signed on, I requested access to the survey data for future scientific presentation/publication. Ogilvy agreed, making this opportunity as productive as receiving a grant-sponsored project: data was collected on a representative U.S. sample of 4000 men and women within one week. I also consulted with my university attorney who gave me permission to move forward with this type of external activity, and also received IRB approval from my university to use this archival data set for my research. These are critical steps to remember when entering into a fast-paced collaboration like this.
Currently, we are working on the fat talk data from the Psychology of Size survey for publication submission. We found significant interactions between gender and exposure to different types of body talk (including fat talk) in participants' social circles, as well as gender by body talk interactions in perceived pressure to join in these conversations. Of the participants reporting high pressure to engage in fat talk, 72% were women and 28% were men, suggesting an expected gender split in this behavior. The second study I hope to harvest from this data set will emphasize how men and women who are furthest removed from their ideal size report the most avoidance behavior across multiple domains of their lives, including avoiding medical visits.
Details about media presentations
To prepare for my appearance on the Today Show (with supermodel Rachel Hunter as the other guest), I went through an afternoon of "media training" which involved watching digital examples of experts engage in poor and excellent media presentations. I then participated in successive mock interviews with camera, lights, and an earpiece. The trainer knew his psychology and was careful to "sandwich" feedback (i.e., positive, a little critical, and more positive to motivate skill acquisition). I learned that when I listen intently, I tend to make a concerned facial expression, most likely a habit from my clinical work and not the most attractive of faces! Unlike my clinical work, I learned to smile and insert more energy into my responses. This kind of training was invaluable, especially since I was appearing with a professional supermodel!
Ethical concerns
As a clinical health psychologist by training and a professor of psychology, I think I was appropriately cautious throughout this process and concerned about ethical presentation of information. However, I was never placed in a situation where my professional values and ethics were compromised in the process of promoting results from the research survey as "key messages." As many professionals in the field of eating disorders and obesity have experienced, there is an inherent tension between promoting weight loss for individuals vulnerable to morbidities and the fact that our cultural standards for physical appearance are very unrealistic and promote body image dissatisfaction and anorexia/bulimia. Like many health psychologists, I have reconciled this problem by targeting health behavior that is balanced within a quality-of-life, holistic perspective. We can target healthy exercise, healthful eating, and positive body image and self-esteem at the same time.
Summary
From a career perspective, my experience in working with media professionals has been a wonderful new challenge. I have been in academics for 13 years with typical roles of teaching, service, administration, and research that are well rehearsed at this point. Learning how to interface with the media has been very exciting, if not anxiety producing. It was especially fun to work on an interdisciplinary team of bright and energetic marketing, public relations, and polling professionals. Conveniently, this media attention allowed me to discuss the importance of cognition and behavior for body image, health, and weight management. Given that media often overemphasizes the biomedical model in our healthcare system, I have been pleased to represent our bio-psycho-social-spiritual model to the public. SBMers may want to consider tapping into the media as a way to publicize their work and to increase awareness of the valuable contributions that behavioral medicine can have within our healthcare system.
Spotlight on Education and Training in Behavioral Medicine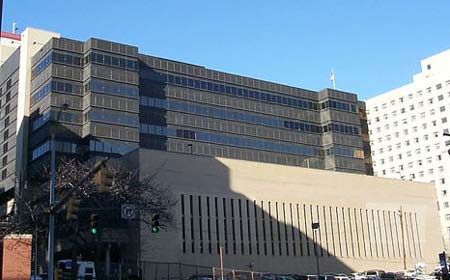 The University of Pittsburgh School of Nursing offers clinical and research training programs in a well-ranked University environment. The Dean of the School of Nursing is Jackie Dunbar-Jacob, a nurse/psychologist and Past President of SBM. In addition to traditional undergraduate nursing programs, a number of post-baccalaureate and post-master certificate programs are offered in a variety of areas. Continuing education is also offered for advanced practice nurses and nurse educators. Several graduate programs at the masters and doctoral levels are offered. Notably, U.S. News and World Report ranks the graduate program 7th "Among America's Best Graduate Schools." This large School of Nursing has 80 full time faculty and is adjacent to the University of Pittsburgh Medical Center. The School of Nursing is also highly ranked with regard to research funding from the National Institutes of Health (NIH).
Notably, the School is the site of the Center for Research in Chronic Disorders, which is a P30 Center funded by the National Institute for Nursing Research. The objective of the Center is to provide infrastructure support for an active, interdisciplinary center of excellence for research in the management of treatment regimen (adherence) in chronic disorders. The School of Nursing is also actively involved in the leadership of the Community Partners Program core of the Clinical and Translational Science Institute (CTSI), which is housed in the School of Medicine and funded by the NIH National Center for Research Resources. The CTSI fosters ongoing communication to build informed communities that collaborate in the generation of research hypotheses, conduction of research studies, and translation of research findings into practice. One of its primary functions is the development of a sustainable institutional program to engage the community in clinical and translational research.
With regard to education and training opportunities within this rich behavioral medicine research environment, the School of Nursing offers a range of certification and master's and doctoral degree options.
Certificate Options are available to offer options for skill sets beyond the current degree held. These opportunities allow for broadening educational preparation and increasing marketability both at the post-baccalaureate level and in post-Master's certificate programs in clinical programs and in specialty role programs.
Master's programs include 4 tracks as well as the option for a minor. The 4 program tracks include: 1) Advanced Specialist Role with preparation for nurses who want to assume a leadership role within the profession of nursing and the healthcare system. Specialty skills may focus on administration, education, informatics, or research, 2) Clinical Nurse Specialist, focusing on organizational leadership in patient care, consultation, program design, care coordination, problem solving, monitoring, application of research evidence to clinical practice and teaching. Specialty foci includes adult medical/surgical nursing and psychiatric/mental health nursing, 3) Nurse Anesthesia, a Masters of Science in Nursing program resulting in eligibility to sit for national certification to become a Certified Registered Nurse Anesthetist (CRNA), 3) Nurse Practitioner, to prepare principal providers of healthcare who have the knowledge and skills to identify health risks, promote wellness, diagnose and manage illness, prescribe medications and other treatments, and mobilize needed resources for patients. There are five areas of concentration within this major: Acute Care, Adult, Family, Neonatal, Pediatric and Psychiatric Primary Care. Each of these 4 comprehensive master's programs may be supplemented by adding a minor and a second skill set. Minors are available in administration, education, informatics, and research.
With one of the oldest nursing doctoral programs in the country, the University of Pittsburgh School of Nursing offers two programs to develop nursing leaders, the PhD program and the Doctor of Nursing Practice (DNP) program.
The PhD program in nursing was launched in 1954. The School offers both the MSN to PhD and BSN to PhD options. The PhD program prepares nurses for academic roles and for positions as clinical investigators and/or leaders in the profession. The purpose of the PhD in the nursing degree program is to prepare scholars who will discover and extend scientific knowledge that advances the science and practice of nursing and contributes to other disciplines. Objectives are to enable graduates to: generate new knowledge through research and testing of theory, examine the trends and factors that influence the generation of knowledge and its use in health care, contribute to solutions that advance health care in a culturally diverse society through communication of knowledge to the scientific community and reflect a nursing and interdisciplinary perspective in research and scholarly endeavors. Opportunities exist for interdisciplinary study with an emphasis on the development of expertise within a focused area. Students receive mentored research experiences throughout the program. Research interests and expertise of doctoral program faculty reflect a diversity of educational backgrounds and research experience. Early in the program, the student selects an area of research emphasis. This research interest must match a faculty member's research emphasis. The research emphasis areas focus on adolescent health, chronic disorders, critical care, women's health, technology, and genetics and are in keeping with the goals and mission of the University, its resources and cooperating agencies, and with the expertise of the School of Nursing doctoral faculty. The PhD program in Nursing also requires a focal concentration to be taken outside the School of Nursing.
The Doctor of Nursing Practice (DNP) program prepares nurses within a clinical focus (NP, CNS) or a systems focus (Nursing Administration). This practice-focused doctoral program prepares nursing leaders for the highest level of clinical nursing practice beyond the initial preparation in the discipline. Throughout the program, clinical, organizational, economic, and leadership skills are emphasized. Graduates with this terminal clinical degree will be prepared for roles in direct care or indirect, systems-focused care. A focus of the program is developing the skills to be able to affect the healthcare delivery system by evaluating the evidence base for nursing practice, becoming leaders in the clinical arenas, establishing standards and policies, and meeting the needs of diverse healthcare systems. The DNP program focuses on practice that is innovative and evidence-based, reflecting the critical appraisal and application of research.
Education Program Information Contact:
Julius Kitutu, PhD, Director of Student Services
jmm@pitt.edu
Tel. 412-624-2408

General Information and Dr. Dunbar-Jacob Contact:
Stephanie Duplaga
sdup@pitt.edu
Tel. 412-624-7838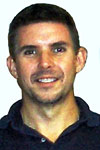 Outlook on Life
Editor's note: This column has questions similar to the ones asked by James Lipton on the TV show, "Inside the Actor's Studio." I have "adapted" his questions to address issues in our field, and I think these questions are a nice way to "feature" a SBM member in the newsletter. Featured is: Dr. Frank Penedo, PhD, University of Miami, Coral Gables, Florida.

| | |
| --- | --- |
| What is your favorite word? | Genuine, makes life easier. |
| What is your least favorite word? | Coincidence, I seldom believe in the randomness of events that otherwise seem related. |
| What "turns you on" or excites you about the field of Behavioral Medicine? | The incredible potential to positively impact people's well being. I feel we've only begun to scratch the surface. |
| What turns you off /frustrates you about the field of Behavioral Medicine? | When research findings get taken out of context and sensationalized in the general media. It oversimplifies the complexity of our field. |
| What sound or noise do you love? | The sound of waves washing up against the beach shore. |
| What sound or noise do you hate? | Landscapers at 6 AM. |
| What was the most unusual job (outside of Behavioral Medicine/academia) you ever had? | Tuition payment plan clerk, nothing more than a bill collector while I was an undergraduate. |
| What profession, other than yours, would you like to attempt? | A cultural anthropologist with a focus on comparative religion, I'm fascinated by the parallels across world religions and traditional faith systems. |
| What profession or job would you not like to participate in? | Any job showcased on "Dirty Jobs" in the Discovery Channel. |
| If Heaven exists, what would you like St. Peter to say when you arrive at the pearly gates? | "You are late, as usual." It will show he's been looking after me and knows me well. |
How are we doing? Arguments for Practice-Based Evidence
David C. Mohr, PhD
In past years there have been increasing calls for evidence based practice (EBP) in the fields of medicine, psychology, social work, nursing, and many other healthcare professions¹. If calls for EBP have spanned the breadth of healthcare, so too have the arguments against it. Clinicians often perceive researchers as out of touch with the realities and nuances of clinical practice, unsympathetic to the human dimensions of clinical care, disrespectful of the value and importance of clinical judgment, and often as just plain arrogant. Clinical researchers often perceive practitioners as underinformed and in need of guidance from the empirical evidence base. It might seem that EBP would only aggravate these tensions. But I suspect there may also be opportunities here to create bridges that will permit understanding across the research-practice divide.
One such possibility is to begin building practice-based research. While we argue that EBP can improve outcomes, we really do not even know how well behavioral medicine practitioners are doing. To the best of my knowledge, there are very few data on effectiveness of behavioral medicine clinical practice. For psychological disorders in adults, analyses of one data set of more than 6000 patients treated in HMOs, community mental health centers, employee assistance programs, and university health clinics, found that 8% deteriorated, 57% showed no reliable change, 21% showed some reliable change (not necessarily a clinically meaningful change), and only 14% met criteria for recovery². While this suggests that outcomes in practice are fairly dismal, the study has many flaws. The characteristics of this sample and study are not clear, it is not clear which problems were treated, by whom or how.
A critical step at this point is to develop practice-based evidence that would improve our understanding of outcomes in real clinical practice. This information is required for at least four reasons. First, an understanding of practice based outcomes is essential for understanding the state of our field. We may be providing reasonably effective care, or we may be providing care that is far less effective than we think. And likely there are specific areas of successful practice and areas of practice that require added attention.
Second, timely collection of practice-based outcomes could improve outcomes. The success or failure of many ailments treated in primary care are monitored by independent or objective evaluation. Treatments for hypertension are monitored with routine checks of blood pressure. Treatments for high cholesterol are monitored with blood labs. While some of the targets of intervention by behavioral medicine specialists can be routinely checked, such as weight, others such as depression, pain, or fatigue are not generally monitored objectively. A growing body of work indicates that providing clinicians with objective feedback on the targets of treatment can improve outcomes³.
Third, practice-based evidence could begin to teach us what works in clinical practice versus what does not. It is likely that some clinicians are better than others. Some groups may be better than others. Identifying and understanding these differences may begin to help us understand what works and what does not.
Finally, practice-based evidence can provide us with the critical information regarding the adequacy and effect of instituting evidence based practice. Without feedback from systems in which EBP is implemented, we have no way of knowing if EBP is being properly implemented or having the desired effects.
A wise clinical supervisor of mine many years ago said "assess, assess, assess, assess before you intervene, while you intervene and assess after you intervene." The EBP movement has high goals and aims. But it is critical that we develop the capacity to assess the system we are trying to treat. We cannot have evidence-based practice without first having good practice-based evidence.
As always, I welcome your thoughts, ideas and feedback. Feel free to write at d-mohr@northwestern.edu.
References:
APA Presidential Task Force on Evidence-Based Practice. Evidence-based practice in psychology. Am Psychol 2006;61:271-85.
Hansen NB, Lambert MJ, Forman EM. The psychotherapy dose-response effect and its implications for treatment delivery services. Clin Psychol: Sci and Pract 2002;9:329-343.
Lambert MJ, Harmon C, Slade K, Whipple JL, Hawkins EJ. Providing feedback to psychotherapists on their patients' progress: clinical results and practice suggestions. J Clin Psychol 2005;61:165-74.
OBSSR Director Dr. David Abrams Receives Joseph W. Cullen Memorial Award
In recognition of his contributions to the field of tobacco research, David Abrams, PhD, director of the Office of Behavioral and Social Sciences Research (OBSSR), in the Office of the Director, at the National Institutes of Health (NIH), is the recipient of the 2008 Joseph W. Cullen Memorial Award from the American Society for Preventive Oncology (ASPO). Since his arrival in 2005, he has led OBSSR in its mission to stimulate and coordinate behavioral and social sciences research throughout NIH with the ultimate goal of improving our nation's health.
Before joining OBSSR, Abrams was professor of psychiatry and human behavior and professor of community health at the Alpert Medical School of Brown University, and Butler Hospital, Providence, RI. A graduate of Rutgers University, New Brunswick, NJ, Abrams joined Brown University in 1978 and served as the founding director of the Brown Centers for Behavioral and Preventive Medicine for 16 years. Abrams is a licensed clinical psychologist, specializing in health psychology/behavioral and preventive medicine. He is also the author of an award-winning clinical treatment handbook, which is widely recognized for use in training and in practice. But Abrams is perhaps best known for his mentoring of other scientists and his early championing of theories and models that bridge biomedical and public health sciences.
Selected by the American Society of Preventive Oncology's Tobacco Special Interest Group from a list of distinguished nominees, Dr. Abrams is recognized for his contributions to tobacco control research.
"Dr. Abrams has made outstanding contributions to the national tobacco control efforts over the past 30 years, spanning the whole field of tobacco control. He has studied the underlying causes of nicotine dependence, evaluated behavioral and pharmacological treatments, and looked at environmental tobacco smoke exposure and policy. He truly exemplifies an outstanding visionary and a leader in making the world a healthier place," said Chair of ASPO's Tobacco Special Interest Group Alexander V. Prokhorov, MD, PhD.
The American Society of Preventive Oncology's Joseph W. Cullen Award was conceived as a way to memorialize Dr. Joseph W. Cullen's unparalleled contributions to national tobacco control. As Program Coordinator for the National Cancer Institute's Smoking Tobacco and Cancer Program from 1982 to 1989, Joe Cullen architected the largest tobacco intervention and control program launched anywhere in the world. The award recognizes distinguished achievement in continued national tobacco control efforts, through research, through the development of prevention and cessation programs with wide-reaching public health impact, or through public policy and advocacy initiatives.
A formal award ceremony will occur on Monday, March 17, 2008, where Abrams will deliver his Joseph W. Cullen Memorial Award Lecture in Bethesda, MD.
The Office of Behavioral and Social Sciences Research (OBSSR) opened officially on July 1, 1995. The U.S. Congress established the Office of Behavioral and Social Sciences Research (OBSSR) in the Office of the Director, NIH, in recognition of the key role that behavioral and social factors often play in illness and health. The OBSSR mission is to stimulate behavioral and social sciences research throughout NIH and to integrate these areas of research more fully into others of the NIH health research enterprise, thereby improving our understanding, treatment, and prevention of disease.
The Office of the Director, the central office at NIH, is responsible for setting policy for NIH, which includes 27 Institutes and Centers. This involves planning, managing, and coordinating the programs and activities of all NIH components. The Office of the Director also includes program offices which are responsible for stimulating specific areas of research throughout NIH. Additional information is available at
http://www.nih.gov/icd/od/
.
The National Institutes of Health (NIH) - The Nation's Medical Research Agency - is comprised of 27 Institutes and Centers and is a component of the U.S. Department of Health and Human Services. It is the primary Federal agency for conducting and supporting basic, clinical, and translational medical research, and investigates the causes, treatments, and cures for both common and rare diseases. For more information about NIH and its programs, visit www.nih.gov.
Dr. Abrams is currently Director of OBSSR but as of April 2008 he will be the first director of the newly formed Schroeder Institute for Tobacco Research and Policy Studies.
##
This NIH News Release is available online at: http://www.nih.gov/news/pr/nov2007/od-09.htm.