2024 Stride for Science Run/Walk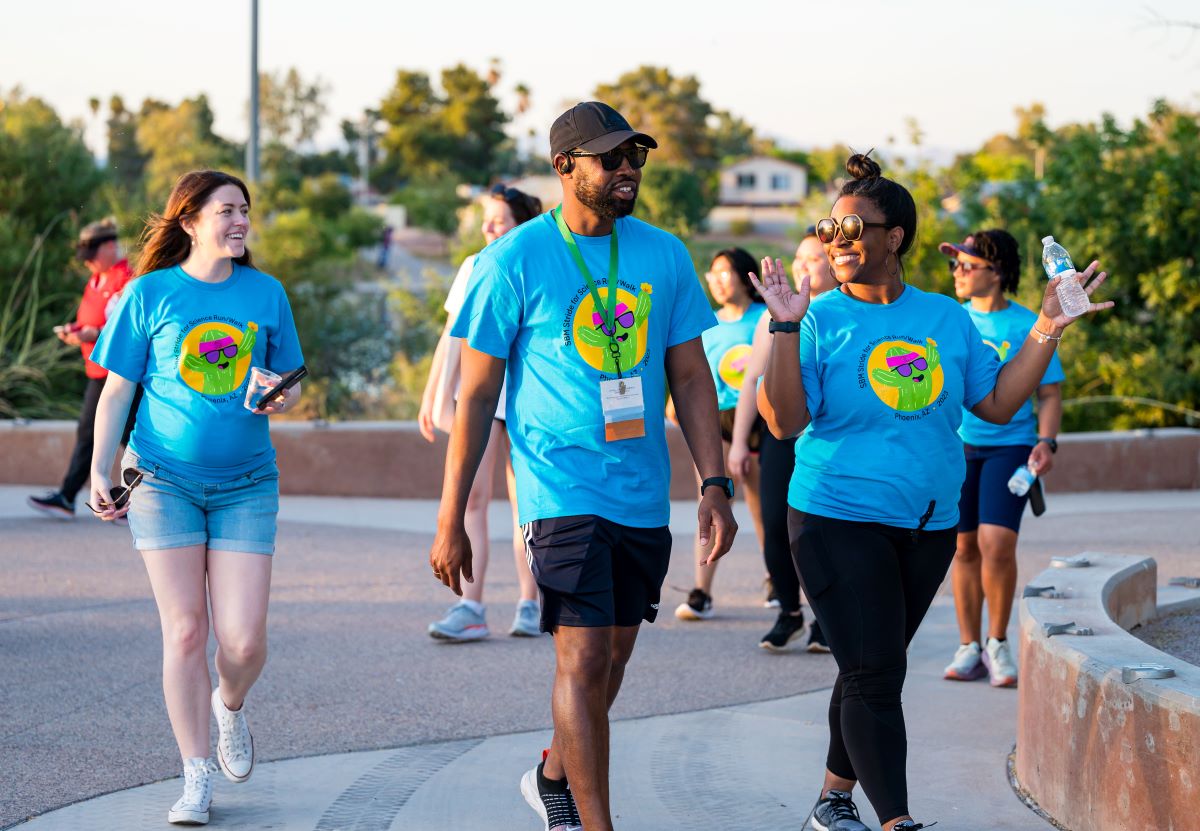 Thursday, March 14, 2024
Boathouse Row 5k
Run/Walk Starts at 6:15 p.m.
Mark your calendars for SBM's third annual Stride for Science Run/Walk in Philadelphia!

Shuttle Pick Up: 5:20 & 5:40 p.m.
On-Site Registration: 6 p.m.
Physical Activity SIG Warm Up: 6:05 p.m.
Welcome Ceremony: 6:10 p.m.
Run/Walk Start: 6:15 p.m.
Closing Ceremony: 7:10 p.m.
Shuttle Depart: 7:15 p.m.
---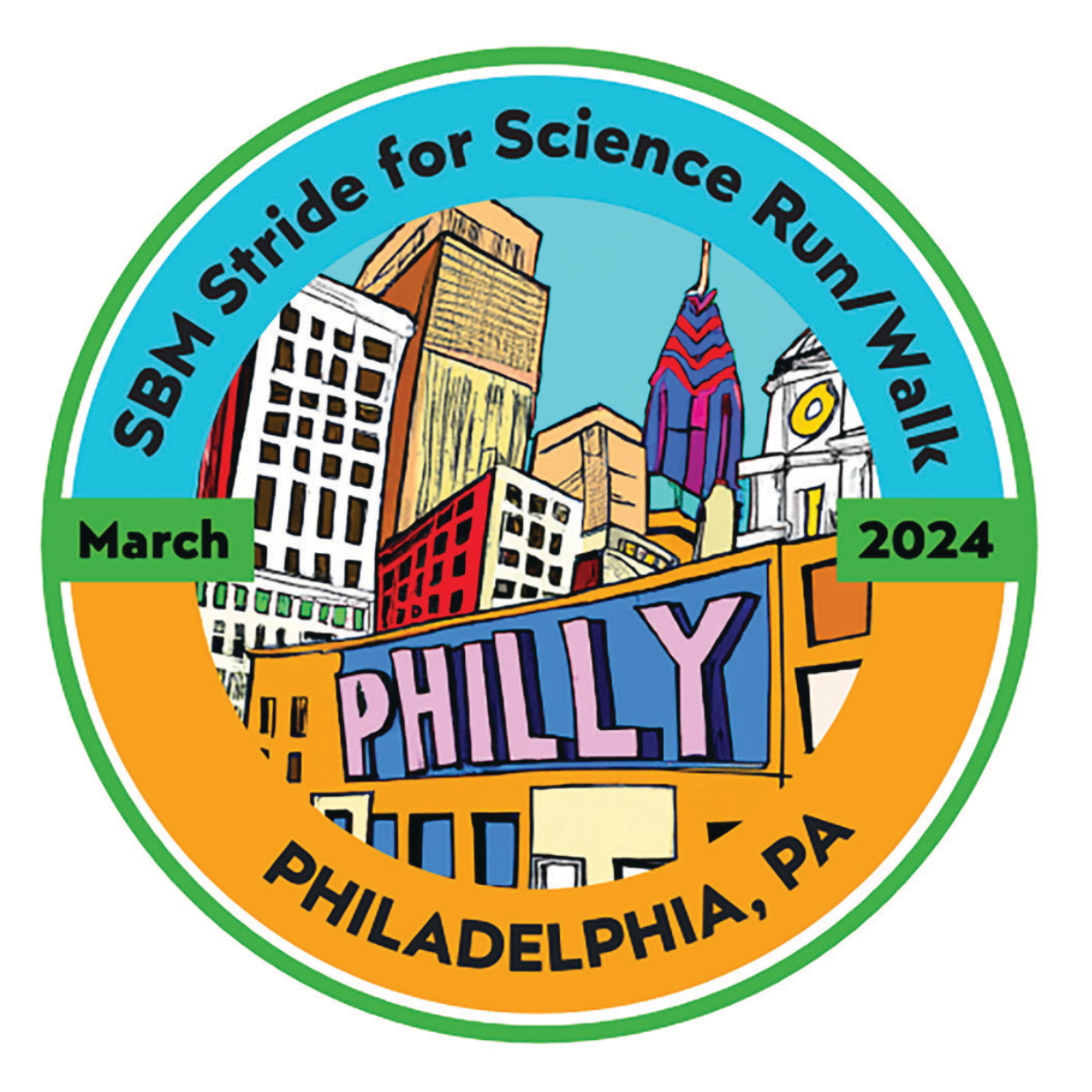 Logo Design by SBM Member, Maxime Caru, PhD, PhD
HELP US REACH OUR GOAL
10%
STRIDE FOR SCIENCE RUN/WALK STARTS IN
About the Run/Walk
The Stride for Science Run/Walk benefits SBM's Proven Science—Better Health Giving Campaign. 100% of the proceeds go to SBM's Science Communication Fund which helps scientists communicate their work to the public using resources like our Sci Comm Toolkit and publishing Healthy Living Articles.

Both runners and walkers are encouraged to sign up

The Run/Walk is a 5k along Kelly Drive in Fairmount Park, one of Philly's most popular running and biking destinations. Enjoy beautiful scenery along the Schuylkill River, including Boathouse Row which will be spectacularly lit up during the evening Run/Walk. For a shorter route, both runners and walkers are welcome to turn around at the Gerard Avenue Bridge for an approximately one mile lap. View the full route here.

The Physical Activity SIG will be leading everyone in warm up exercises before the Run/Walk.

There will be a shuttle service from the Philadelphia Marriott Downtown to Fairmount Park and from Fairmount Park to the Philadelphia Marriott Downtown. Each trip is approximately 10 minutes.

Healthy snacks, beverages, and celebrating will be provided afterward.
---
Registration
A minimum $40 registration fee guarantees ALL SWAG items. 100% of proceeds benefit SBM's Science Communication Fund.

Additional donations are not required but greatly appreciated

All registrations on or prior to February 12, 2024, will be guaranteed a free long sleeve T-Shirt, beanie, and drawstring backpack (Unisex T-Shirt Sizes: SM, MED, LG, XL, 2XL, 3XL)

Registration is through the Annual Meeting registration form.

If you've already registered for the Annual Meeting but forgot to sign up for the Run/Walk, please fill out this form and return to info@sbm.org

Registration is available on site in Philadelphia but does not guarantee any SWAG items

Run with your family or friends! Register a guest by sending an email to Eli Gonzalez-Rehorst at egonzalez-rehorst@sbm.org
---
Your Impact
Allows SBM to help you foster connections with your peers and colleagues through events such as our Annual Meeting and Run/Walk

Enables SBM create more opportunities to translate member expertise in to real-world impact

Helps members disseminate their research results beyond the traditional behavioral medicine community

Ensures that behavioral medicine professionals are recognized by the medical community, and medical/research organizations are seen as the knowledge brokers of trusted behavior change science.

---
Thank You to our Generous Presenting Sponsor