Why Then, Why Now: Interview With Founding Women's Health SIG Chair, Dr. Helen L. Coons
Kaitlin Roke, WH SIG member; Abbey Kruper, WH SIG member; Emily Mailey, WH SIG Co-chair; and Pamela Geller, WH SIG Co-chair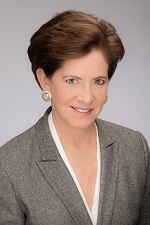 Helen L. Coons, PhD, ABPP
"The time is now to galvanize support and research around women's health."
–Helen L. Coons, PhD, ABPP
In a recent interview with Helen L. Coons, Ph.D., ABPP, the invited founding chair of the Society of Behavioral Medicine's (SBM's) Women's Health Special Interest Group (WH SIG), she discussed the state of women's health across the professional spectrum. Dr. Coons is President and Clinical Director, Health Psychology Solutions in Denver and Boulder, Colorado. Also the founder of American Psychological Association's (APA) Leadership Institute for Women in Psychology, Coons has been extensively involved in women's health clinical practice, advocacy and leadership development throughout her notable career.
Prior to founding the WH SIG in 2001, Coons chaired the APA Division of Health Psychology Committee on Women's Health from 1989-1992 and 1998-1999. "This timing was especially critical," says Coons, because in 1990 there was federal legislature -- The Women's Health Equity Act -- which began to significantly shift the conversation on women's health. The history of the WH SIG corresponds to the history of the political movements focused on inclusion of women and persons of color in research, and the recognition of important gender and racial differences in symptom presentation, access to care and treatment.
Women's health should be a priority.
"While we have witnessed invaluable research on women's health in the past three decades, we have pressing work to do in any number of areas," Coons said. She spoke to ongoing disparities in women's health care and effective translation of research in diverse populations of women across the life span. Women are the primary drivers of healthcare for themselves and within their households; thus, it is clear that keeping women healthy also keeps their families and communities healthy.
Coons believes that a focus on women's health is not only about working with female patients and their families, but also about elevating the status of women in behavioral medicine. Coons is a staunch supporter of women as professional leaders, especially in a field with the number of women growing exponentially. She believes the WH SIG is a forum to ensure women obtain and succeed in leader roles, have effective negotiating skills, and are able to navigate the diverse challenges related to being a woman in academic and academic medical settings.
The Women's Health SIG can facilitate inter-professional research, training, and care.
One area where all fields of science have classically struggled is in the translation of high level research to clinical practice. Coons feels strongly that our field continues to lack good translational science in a broad range of women's health areas. This prevents state of the art assessment, prevention, and treatment of women in all health diversities. To this point, Coons stated, "whether I am in the clinical setting or presenting a continuing education… at least two times a week I have to say that, "I just don't have good science to tell you where to go here."
"Some of the most interesting conversations I have are when we are able to bring together researchers and clinicians – and discuss a women's health issue from both perspectives…" Coons says that the WH SIG can be an inter-professional group that facilitates timely conversations between different healthcare specialists. Such communication can accelerate the translation of research findings to impact individuals, families, communities, health systems, and especially policies. These points highlight Coons's visions for increased translation, transfer, and application of research that can be uniquely facilitated by active participation in SBM's WH SIG.