President's Message Extending Our Reach
Gary Bennett, PhD, SBM President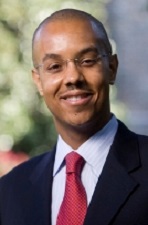 On November 13 this year, millions of Americans instantly developed hypertension. This time, it wasn't because of political news, but because the American Heart Association which changed the diagnostic threshold for hypertension from 140/90 to 130/80. The move was motivated by an increasing amount of empirical evidence demonstrating that we could produce even greater reductions in cardiovascular disease risk by pushing blood pressure below the previous threshold. The new guidelines, Association leaders argued, might help providers more quickly identify and treat those who would benefit from blood pressure lowering therapy. In response to the announcement, pharmaceutical company stock prices jumped almost immediately. For investors, the updated guidelines forecasted a potentially massive increase in prescriptions for antihypertensive medications. While that may happen, medications aren't the only — or likely even the best — treatment for patients with hypertension, particularly for those with blood pressure levels near the new threshold.
No, there's another suite of treatment solutions that are incredibly powerful, impact blood pressure in a manner similar to medications, with fewer side effects, have significant spillover benefits for overall health, and can reduce the risk of diabetes, sudden death, cancer, and even Alzheimer's disease.
That solution is behavioral medicine.
Indeed, our field knows a great deal about the impact of behavioral and psychosocial factors on blood pressure. Increasing activity, improving diet, reducing weight, adopting the DASH dietary pattern, and reducing chronic stress can each independently reduce blood pressure, not to mention their potential synergistic effects.
None of this is likely surprising to SBM members. But the challenge facing our field is how to move important findings like these beyond the bounds of our community. This year's theme, "Extending Our Reach," is intended to facilitate exploration of this question. As Rachel Shelton and I recently argued, if we want behavioral medicine innovations to meaningfully influence policy, practice, and programs then we must extend our reach to a range of stakeholders; particularly those who are unfamiliar, unready, and unused to working with us. Rachel and her team have curated an amazing lineup of annual meeting speakers, who will tackle this issue from a wide range of perspectives. We've also used the theme to shape our slate of activities this year. I'd like to update you on our progress since my last message.
Impacting policymakers
It has become tradition that at our fall meeting in Washington, D.C., Executive Board members take time to visit their congressional representatives. These Hill visits are an important way for the SBM leadership to share our ongoing initiatives, empirical findings, and policy perspectives with federal policymakers. This year, we had an unbelievable response from our Board; almost all of our members visited the Hill. We also decided to greatly expand the roster of Hill visitors beyond the Board. We ultimately brought 30 SBM members to the Hill, which allowed us not only to reach many new congressional offices, but to ensure coverage on both sides of the aisle. We spent the day shuttling from office to office, in teams of 4, led by a local constituent. This allowed members and their staff to hear from a local resident and to benefit from the groups' diverse experiences. We also shared the fantastic policy briefs, created by our Health Policy Committee and ratified by the Board. As you might expect, congressional staff were particularly interested in our recommendations about policy solutions to contend with the opioid epidemic. We have received excellent feedback and follow-up responses from the congressional offices, which supports our strategy to develop and cultivate relationships on the Hill.
Influencing industry
The Society is rapidly attracting members who work in nonacademic settings. These SBM members are designing, testing, and disseminating products, grounded in behavioral science theory and evidence. This shouldn't be surprising, as industry has long been a leading adopter and disseminator of scientific innovations. We think there are opportunities for SBM to increasingly engage industry in a responsible manner that has the potential for bi-directional benefit. In particular, we have been exploring the creation of a one-day meeting that will expose industry leaders to the fundamentals of behavioral medicine science. This is an ideal time for such an engagement. Behavior change features prominently in the commercial market, across a range of sectors. There is increasing industry interest in adopting evidence-based behavior change approaches and using our methodologies to evaluate product outcomes. SBM is well positioned to fill this gap. If successful, this meeting presents an opportunity for us to disseminate behavioral medicine science, learn more about adoption considerations, and raise additional resources to support the Society's work. We will provide an update about these activities at the annual meeting.
Telling our story
How do you describe behavioral medicine to your family, friends, or even colleagues? Our field is so inherently interdisciplinary and broad reaching, that it defies easy description. Our efforts to accelerate SBMs impact motivated the Board to embark on a "branding" exercise that will help us better communicate our mission, our programs, and discover areas of potential opportunity. To help us in this effort, we engaged Infinia Group, a New York City-based brand strategy and design consultancy. Over the last few months, dozens of SBM leaders and members have contributed their thoughts about the Society's history, culture, and potential for impact. Our Board devoted significant time to the effort in our fall meeting; our work will continue through the next year. That said, I can't wait to show you the first pieces of our work ... at this year's annual meeting.
Talking science
As you can tell by the number of times I've teased it, I'm pretty excited about the upcoming annual meeting. Our Program Committee, under the leadership of Rachael Shelton, have delivered a fantastic program. The meeting is on track to be the biggest in our history; we've had the largest number of abstract submissions ever. This will also be one of the most selective of our meetings. We have a full lineup of speakers, who we'll be announcing over the next several weeks. Also, please remember that this year's meeting will be held on the same weekend as the French Quarter Festival, just steps away from our hotel. So, bring the entire family and make a weekend of it!
Thank you
The holiday season is a wonderful time to reflect on all of those things for which we are grateful. I appreciate the help, guidance, and suggestions that so many of you have offered this year. I am especially proud that we have been able to engage large numbers of members from outside of our leadership ranks. That could only happen because so many of you have been very gracious with your time and creativity. Thank you. I hope that you have a wonderful, safe, moderately gluttonous, and family-filled holiday season.