Look Ahead: Interview with Paul Jacobsen, Associate Director of the NCI Division of Cancer Control and Population Science's Healthcare Delivery Research Program
Marlena Ryba, PhD, Cancer Special Interest Group (SIG) member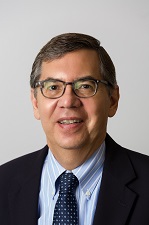 Cancer SIG: You made many important empirical contributions to the field of psychosocial oncology and it is very important to have someone with your research experience and contributions at the National Cancer Institute (NCI). What about the step to NCI seemed attractive to you?
Dr. Jacobsen: I joined NCI because of the many opportunities that exist to contribute to cancer research through government service. I recommend an article by Barbara Rimer in which she wrote eloquently about government service as a "public and personal good" (Health Education and Behavior, 2016). In my case, I saw an opportunity through work at NCI to help shape the agenda and develop new resources for cancer-related healthcare delivery research.
Cancer SIG: Much of your research included RCTs to test interventions to improve psychological outcomes. Is that research to be a focus at NCI? What might you see to be the directions for psychological intervention research?
Dr. Jacobsen: NCI is already funding numerous studies that test interventions to improve quality of life outcomes in people with cancer and I expect this trend to continue. Among the interesting new directions is the expansion of the populations and the outcomes that are the targets of intervention research. Along these lines, NCI recently issued a funding opportunity announcement seeking applications that test interventions for caregivers of people with cancer (PARs 16-317 and 16-318). Another recent announcement includes a call for research on ways to improve adherence to the growing number of oral anticancer agents (PAs 17-060 and 17-061).
Cancer SIG: How would you describe the current state of cancer care delivery? How can we better address the needs of cancer patients?
Dr. Jacobsen: A National Academy of Medicine report characterized the cancer care delivery system as being in crisis due to the growing demand for care, rising costs, increasing complexity of treatment, and a shrinking workforce. Addressing these issues will require a broad-based approach that engages patients, providers, educators, researchers, payors, and policy makers and encourages them to work together toward common goals.
Cancer SIG: What changes would you like to see in the next 5 to 10 years?
Dr. Jacobsen: I would like to see sustained progress in delivering high-quality cancer care, which has been defined as care that is safe, effective, patient-centered, timely, efficient, and equitable. Healthcare delivery research is likely to play a central role in achieving this goal. In particular, there is a need for research that translates existing knowledge about problems with care delivery into intervention strategies that can have a meaningful impact on clinical practice and population health. Such problems include: disparities in the receipt of curative treatments related to factors such as race, ethnicity, sexual identity, age, socioeconomic status, and geographic region; poorly coordinated survivorship care; underuse of palliative and supportive care measures; and the overuse of screening and surveillance procedures for which evidence is lacking. Addressing these complex issues will likely require multilevel intervention strategies that would be implemented at the individual, provider, practice, organizational, and/or community level.
Cancer SIG: Do you think it's possible to close the gap between research and practice? If so, how? What advice do you have for researchers and clinicians to achieve that?
Dr. Jacobsen: Since joining NCI, I have greatly enjoyed interacting with members of the Division of Cancer Control and Population Sciences' Implementation Science Team. My interactions have strengthened my views about the importance of conducting research based on implementation science principles in order to successfully bridge the gap between research and practice. I strongly encourage researchers and clinicians interested in changing practice to become familiar with methodology and findings in this field. If you want to learn more, this is a good place to start.
Cancer SIG: Where do you see the future of the field? Research agenda?
Dr. Jacobsen: I am very pleased to see the research agenda in behavioral and psychosocial aspects of cancer expand to include all phases of translational research. While we still need early phase research focusing on mechanisms and candidate interventions, there are many existing findings that need to be disseminated and implemented. For example, advances in symptom monitoring and management have reached the point where we now need to find ways to incorporate collection of patient-reported outcomes as part of routine clinical practice and provide clinicians and patients with the information and resources to manage identified symptoms according to evidence-based guidelines. This topic is one that will be addressed in a soon-to-be-issued funding announcement developed as part of NCI's response to the Cancer MoonshotSM Blue Ribbon Panel recommendations.
Cancer SIG: What advice do you have for early career professionals?
Dr. Jacobsen: I think it is most important to connect with mentors who can provide sound advice and guidance about scientific issues as well as professional development. I have benefited greatly from having excellent mentors at every stage of my career.
Cancer SIG: And finally, just for fun, if you didn't work in cancer, what field would you work in?
Dr. Jacobsen: I think I would have gravitated to investigative journalism. It melds my interests in current events with activities I find myself drawn to (collecting new information, analyzing it, and writing it up for publication).