President's Message Extending Our Reach
Gary Bennett, PhD, SBM President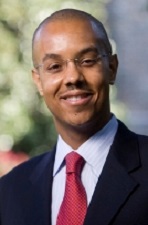 When I hung my scientific poster at our Annual Meeting nearly two decades ago, I could never have imagined writing this message. To say that I'm honored and humbled to lead SBM are profound understatements. Like many of you, I owe a great debt to our society; during my 20 years as a member, SBM has been a constant force in my life. At nearly all of my professional (and many personal) milestones, I can point to an SBM member or leader who has guided my steps. SBM is a special organization made up of highly committed, connected, and conscientious individuals who consistently impress me with their intellect and good cheer. Our community is small, but our size belies our import. By now, we can all recite the refrain: most of our country's most daunting health challenges have behavioral origins and we've shown that behavior change can prevent, manage, and cure most of these same conditions. Indeed, rarely in our country's history has there been greater need for what SBM members can uniquely provide -- evidence-based insights and solutions that can improve Americans' health.
My goal is to help SBM move beyond being the "best kept secret in health and medicine," and embrace its role as a critical component in the worlds of health research, policy, and practice. To accomplish this goal, we need to "extend our reach," to engage broadly and fully with a range of key stakeholders. In the next year, we will build on our existing relationships with policymakers and make new outreach to industry leaders and the public to emphasize the importance of behavior in preventing disease, improving treatment outcomes, expanding care, and lowering healthcare costs. We will also reach inwardly, identifying new ways for our members to grow the Society, educate our community about innovations that will advance our science and practice, and engage new stakeholders to disseminate behavioral medicine research.
The past few months have offered too many examples of the pressing challenges facing the field's mission to discover, test, and disseminate. And yet, opportunities for impact abound. Our Society is healthy and growing, the broader scientific community is galvanized, and we have a new generation of scientists -- many of whom work outside of the academic setting -- who aspire to make an impact. We've already started to explore new ways to diversify the Society's revenue sources, fight for sustained increases in NIH funding, create new models for sharing our science, and ramp up efforts to provide continuing education for our members.
We will need your help in these efforts. One of the most pleasant surprises in my two months on the job have been the large number of emails, tweets, Slack messages, texts, and notes with offers of assistance. Keep them coming. I am committed to finding new ways to engage our members in leadership activities. Remember that our key strength is that we are a federation of groups with diverse interests. In many ways, SBM leadership takes its direction and inspiration from our SIGs. They need your time and creative energies.
My door is open to any of your thoughts, questions, or concerns. I plan to share updates about leadership activities consistently over the next year via email and social media. We've also planned a series of town hall-style webinars where we can discuss issues related to the Society and our field. You can register for the next Office Hours, happening July 12 at 3 p.m. ET.
I believe strongly that SBM is poised to make an even greater impact on the public's health. To get there, we must accelerate our discovery mission, while also focusing beyond the borders of our profession to disseminate information about the real causes, consequences, and solutions for America's health challenges. I hope you will join me in making this vision a reality.