Congratulations to the Recipients of SBM's 2017 Achievement Awards
SBM extends a warm congratulations to the following recipients of the society's 2017 achievement awards. Recipients formally received their awards from Dr. Sallis on March 30, 2017, during SBM's 38th Annual Meeting & Scientific Sessions at the San Diego Hilton Bayfront in San Diego, CA.
SBM additionally congratulates new 2017 society fellows, who were also honored by Dr. Sallis during the Annual Meeting and are pictured with him below.
SBM would like to recognize the recipients of 2017 Special Interest Group (SIG) Awards as well. Recipients were honored during individual SIG meetings at the Annual Meeting, and their names are listed below.
Jessie Gruman Award for Health Engagement
Judith K. Ockene, PhD, MEd, MA and Salud America!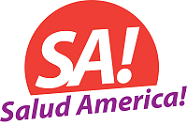 Distinguished Research Mentor Award
Richard A. Winett, PhD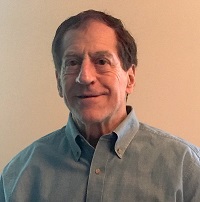 Distinguished Scientist Award
Karen M. Emmons, PhD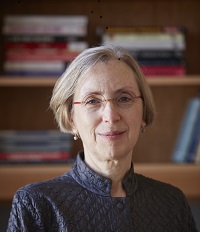 Research to Practice Award
Sherri Sheinfeld Gorin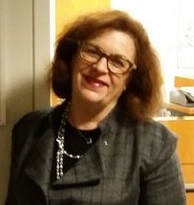 Excellence in Behavioral Medicine Training Program Award
Yale School of Medicine Behavioral Medicine Internship Placement

Early Career Investigator Award
Daniel J. Graham, PhD and Katherine Hoerster, PhD, MPH


Outstanding Dissertation Award
Jason T. Fanning, PhD
Distinguished Student Award
Excellence in Research Award
Jessica Dietch and Leah Schumacher


Travel Scholarship Award
Allison Carroll, Kathryn Godfrey, Brenna Renn,
Erin Anderson Goodell, Matea Dallacker, Kristina Decker,
Dorothy McLeod, Jennifer Nicoloro-SantaBarbara, and Ariella R. Tabaac









C. Tracy Orleans Distinguished Service Awards
Ellen Beckjord, PhD, MPH; Marian Fitzgibbon, PhD; Nicole Zarrett, PhD; Sherri Sheinfeld Gorin, PhD; David X. Marquez, PhD; Elliot Coups, PhD; Brent Van Dorsten, PhD
New 2017 Fellows
Shervin Assari, MD, MPH; Monica Baskin, PhD; Shelby Langer, PhD; Michele D. Levine, PhD; Marci Lobel, PhD; Robin Masheb, PhD; Valerie Myers, PhD; Colleen A. Redding, PhD; Lila J. Redding, PhD; Amy B. Wachhotlz, PhD, Mdiv, MS; Amy L. Yaroch, PhD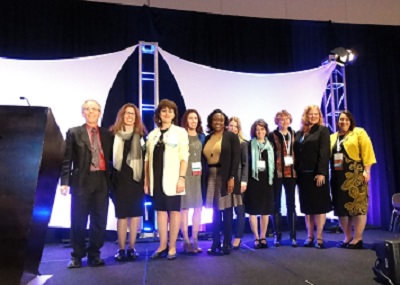 Special Interest Group (SIG) Awards
Aging SIG Outstanding Graduate Research Award
Katie Greenawalt
Aging SIG Local Innovator Award
Aging & Independence Services, County of San Diego Health & Human Services Agency
Behavioral Informatics and Technology SIG Trainee Award for Significance to the Field of Digital Health
Erin K. Tagai, PhD
Behavioral Informatics and Technology SIG Trainee Innovation Award
Molly L. Tannenbaum, PhD
Cancer SIG Outstanding Student Abstract Award
Moriah Brier
Cancer SIG Senior Investigator Award for Outstanding Contributions to the Field of Cancer Prevention and Control
Gary R. Morrow, PhD
Child and Family Health SIG Outstanding Research in Child and Family Health Award
Mary Tripp, PhD
Child and Family Health SIG Student Award for Outstanding Research in Child and Family Health
Kimberly L. Savin
Child and Family Health SIG Lifetime Achievement Award
Alan M. Delamater, PhD
Complementary and Integrative Medicine SIG Outstanding Student/Trainee Research Award in Complementary and Integrative Medicine
Moé Kishida
Complementary and Integrative Medicine SIG Outstanding Scientific Contribution Award
James Carmody, PhD
Complementary and Integrative Medicine SIG Early Career Award
Claire Spears, PhD
Diabetes SIG Early Career Travel Award
Molly L. Tanenbaum, PhD
Ethnic Minority and Multicultural Health SIG Early Career Award for Outstanding Oral Abstract Submission
Aisha Langford, PhD
Ethnic Minority and Multicultural Health SIG Trainee Award for Outstanding Oral Abstract Submission
Allyson Diggins
Ethnic Minority and Multicultural Health SIG Mentoring Award for Dedication to Training and Mentoring of the Next Generation of Health Equity and Disparities Research Scientists
Clement Gwede, PhD, MPH, RN, FAAN
Ethnic Minority and Multicultural Health SIG Trainee Award for Outstanding Abstract Submission
Isabela Gouveia Marques
Service Award in Recognition of Your Leadership, Dedication and Continuous Support of the Ethnic Minority and Multicultural Health SIG
Jamilia R. Sly, PhD
Evidence-Based Behavioral Medicine SIG Trainee Award for Best Poster Abstract
Marlena Ryba, PhD
Evidence-Based Behavioral Medicine SIG Outgoing SIG Chair
Joanna Buscemi, PhD
Health Decision Making SIG Outstanding Trainee Abstract in Health Decision Making
Devon Price
Integrated Primary Care SIG Student/Postdoc Travel Award
Laura J. Buchholz and Jaime M. Hughes, PhD, MPH, MSW
Military and Veterans Health SIG Patricia H. Rosenberger Outstanding Student Abstract in Military and Veterans Health
Erin Anderson Goodell and Cara Blevins
Multiple Health Behavior Change SIG Outstanding Student/Trainee Abstract in Multiple Health Behavior Change Award
Rachel H. Salk, PhD and Ellen M. Kinner
Obesity and Eating Disorders SIG Excellence in Postdoctoral Research Award
Nanette Lopez, PhD
Obesity and Eating Disorders SIG Excellence in Graduate Research Award
Cara Dochat
Optimization of Behavioral and Biobehavioral Interventions SIG Research Award
Siobhan M. Phillips, PhD
Optimization of Behavioral and Biobehavioral Interventions SIG Excellence in Behavioral Intervention Optimization Research Student Award
Sara A. Hoffman
Physical Activity SIG Student Research Award
Courtney J. Stevens
Physical Activity SIG Local Innovator Award
Challenged Athletes Foundation
Sleep SIG Trainee Abstract Award
Dhwani J. Kothari
1st Place Student SIG Abstract Award
Christopher M. Warren
2nd Place Student SIG Abstract Award
Molly L. Tanenbaum, PhD
3rd Place Student SIG Abstract Award
Laura Aylward
Theories and Techniques of Behavior Change Interventions SIG Student Abstract Award
Reyna Puentes
Violence and Trauma SIG Early Career Award
Charlene A. Niemi, PhD, RN
Violence and Trauma SIG Innovative Research Award
Katherine D. Hoerster, PhD
Violence and Trauma SIG Mid-Career Investigator Award
Julie B. Schnur, PhD
Women's Health SIG Research Award
Michele Levine, PhD