How Technology is Being Used to Influence Behavior Change in the Fitness Industry
Ciarán Friel, MS, Behavioral Informatics and Technology Special Interest Group (BIT SIG) member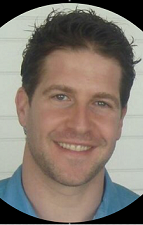 Alex Zimmerman
Health technology has become a vital tool for many researchers in the design and implementation of interventions to improve population health. Questions about validity, reliability and best practice for use are continually being investigated and debated. How those outside of a research setting, such as gyms and fitness clubs, use technology to influence behavior change is less clear. Ciarán Friel, a BIT SIG member, spoke recently with Alex Zimmerman, Director of the Tier X personal training program at Equinox to find out how technology is being used to impact the behaviors of their members and how research is used to guide company strategy.
BIT SIG: To what extent does your company use technology as a means to effect changes in members' health behaviors?
Mr. Zimmerman: This is the very core of what we do. We leverage evidenced-based methods around behavior change and motivation to be delivered by our coaches through our digital platform. Equinox and Tier X have pioneered a behavior change platform that is habit-based, allowing us to track our clients' behavior relative to their health and performance outcomes. We looked to behavior change theory when developing this platform, drawing on the Transtheoretical Model, the Status, Certainty, Autonomy, Relatedness, Fairness model (SCARF), and Self-Determination Theory. Following the conclusion of each month of training, we use outcome-based decision making to guide the next steps with our clients through a collaborative process.
BIT SIG: Can you give examples of technology that you find to be particularly impactful? Any examples of things that you don't think work well in your population?
Mr. Zimmerman: The Movement, Nutrition, Regeneration (MNR) tracker is our primary means of engaging the member on an ongoing basis. We also have a series of advanced diagnostics that we perform at the outset of our intake process and repeat intermittently over time. These tests are used to establish baselines and to make the member more aware of their potential. Our process includes metabolic testing, 3-Dimensional body scanning, and bioelectrical impedance analysis. In addition to these components, we currently have an exclusive partnership with a neural priming stimulation device that has been proven to enhance motor control and performance. In regards to population biases towards the benefit of our technology, I would say that it has more so to do with level of engagement and phase of change, with some of our older members, who may not be as tech savvy or outcome oriented, less interested in our tech solutions.
BIT SIG: To what extent do you look to researchers and clinicians for guidance when considering behavior change strategies and use of technology?

Mr. Zimmerman: We work very closely with clinicians in driving a holistic continuum of health care. For example, we work with a clinical psychologist to teach our staff motivational interviewing techniques and through that process we identify change talk. From there, we apply Self-Determination theory to ensure that members' needs are considered during any task whether it be physical or lifestyle oriented. We firmly believe that when our clients are able to experience competency, autonomy and relatedness, their ability to take ownership over their health and fitness is incredibly empowering and motivating. We aim to apply this science of motivation throughout the Tier X experience.
Application of the SCARF model allows our coaches to establish a framework for effective collaboration with clients. We believe every member interaction is critical and when our coaches are constantly thinking about how they impact their clients' status, certainty is created around where the client is going and what to expect. By, involving clients in the management of their own process we promote autonomy, and relatedness in that the coach understands and supports their overall goals. Lastly, we demonstrate fairness through our coach following through on the commitments made in the initial meetings.
We have also recently begun discussions with a major research institution to further evaluate the effect of our interventions on members in the hope that we can create predictive models for optimizing health.
BIT SIG : How do you personally use technology to help manage your health/fitness?
Mr. Zimmerman: I am very engaged in tech, ranging from wearables to apps to medical models that are heavily driven by technology. I believe Forward Medical are a good example of a company who use advanced technology to proactively manage health and redefine the patient experience.
Alex Zimmerman (@alexzimmerman07) is the founding Director of the Tier X program at Equinox, and is responsible for driving the overall vision, programming, growth and qualitative aspects of the department. Tier X is an elite personal training program that is designed to manage all aspects of each member's health and well-being through Movement, Nutrition, and Regeneration with an emphasis on behavior change. Tier X aims to bridge the gap between medicine and fitness through groundbreaking relationships in the medical and research communities. Alex has a Master's Degree from the Department of Biobehavioral Sciences at Teachers College, Columbia University and carries many advanced certifications in the field.