Board Notes: New Council/Committee Reports and a Website Upgrade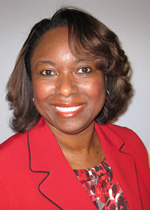 Monica L. Baskin, PhD, Board of Directors member delegate
During the July meeting of the Society of Behavioral Medicine (SBM) Board of Directors, board members took steps to better track council and committee activities. They also approved an SBM website upgrade that will make the site more user-friendly for mobile device users.
Governance Update
Sara Knight, PhD, leader of SBM's Governance Working Group, discussed the group's recommendation that there be stronger alignment between the roles of councils/committees and SBM's strategic directions, to improve efficiency and sustainability of our efforts. Councils and committees would identify at least one strategic area that complements their ongoing charge. In addition, the working group encouraged the board to regularly review the short- and long-term outcomes of council and committee activities to better inform strategic directions and initiatives.
Based on the above recommendations, reports to the board from councils, committees, member delegates, and the president have been created or redesigned. New templates for the reports now include sections for desired outcomes, progress toward accomplishing the desired outcomes, and analysis of activities. Dr. Knight expressed to the board that the findings and recommendations from the governance review come not from any pre-existing problem or issue, but from a desire to strengthen SBM's organizational processes and ensure data-driven strategic decisions. The new reports will be given a trial run for the board's November meeting.
Website Upgrade
SBM staff member Lindsay Bullock presented a recommendation from SBM's Website/Social Media Team. SBM continues to grow its official presence on a number of social media platforms (e.g., Facebook, Twitter, and LinkedIn), which has resulted in increased "real-time" interaction among SBM members; however, limited focus has been placed on the organization's website in recent years, especially when it comes to meeting the needs of the increasing number of persons who access the site using mobile devices.
The Website/Social Media Team therefore recommended upgrading SBM's website to a "responsive" site that would be more user-friendly for mobile devise users. A responsive website automatically resizes itself based on a user's device. The upgrade would take approximately 30 days and cost approximately $2,500. The board saw the huge value in this upgrade with minimal investment and high expected return, and approved this request. Stay tuned for a new and improved website that you will be able to manipulate with any number of devices.