President's Message: 'Leading' the Way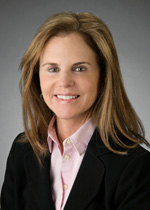 Marian L. Fitzgibbon, PhD, SBM president
New initiatives at the Society of Behavioral Medicine (SBM) might be best summed up with one word: lead. With your needs in mind, SBM is developing a leadership training program that will help advance mid-career behavioral scientists into the next stage of their careers. We are also exploring options for partnerships that would allow members to lead the digital health industry in a direction that is more evidence-based.
Guiding Mid-Career Scientists
Plans are rapidly moving forward for a new SBM leadership institute for mid-career behavioral medicine scientists. Creating this institute is one of my presidential initiatives, and it means a great deal to me. Early career decisions are critical in helping formulate a solid career trajectory. However, too often we overlook mid-career people, who are at a pivotal point in their careers, when guidance and mentoring would help them make the crucial decisions regarding leadership opportunities and important next steps that will impact the many years ahead.
As such, this institute will focus on two domains: leadership skills and self-knowledge. In a recent survey, SBM members indicated they were most interested in the following specific topics:
learning skills to become an effective leader and/or mentor;
assessing and planning for career ladder/trajectory opportunities;
understanding personal attitudes and behaviors that impact leadership effectiveness;
conflict resolution; and
negotiating skills regarding salaries and promotions.
We plan to pilot the program in conjunction with next year's Annual Meeting. Approximately 24 participants will meet March 29-30 (just before the Annual Meeting) for an intensive two-day training, supplemented by prior readings and self-assessment. Participants will engage in skill-building exercises, meet with coaches and mentors, and identify a leadership project to be completed during the subsequent year and presented at the 2017 Annual Meeting.
Stay tuned for details on how to apply!
Strategically Bridging the Gap between Industry and Evidence-Based Science
Digital health industry representatives are increasingly asking SBM members for help developing products that are evidence-based and, therefore, effective. As you and I know, while some apps and other digital health products reflect an evidence base, many do not. Evidence-based products can help improve users' health and build rich data banks of keen interest to behavioral medicine researchers.
SBM recently partnered with the University of Pittsburgh Katz Business School to determine how we can connect our members with industry. Sue Cohen, PhD, will use SBM as a case study in two of her classes; students will be tasked with creating a business plan for how SBM might leverage members' behavioral medicine expertise into an industry consulting enterprise. SBM leaders will make sure any resulting actions are carefully thought out and align with SBM's core values and ethics.
Again, stay tuned for more details!
As you can see, exciting things are happening at SBM! I hope these new endeavors will truly help our members lead the way and improve health.
All my best,

Marian L. Fitzgibbon, PhD
President
Society of Behavioral Medicine